From my blog you can quickly see that I am passionate about food. I strive to put together creative and healthy recipes, and am constantly researching what ingredients are trending and making waves. If something is healthy and tastes good I am all over it, and that being said I'm excited to have been introduced to Born Sweet® Zing™ Zero Calorie Stevia Sweetener. It falls right in line with most of the other products that I buy as it is made with only real ingredients and doesn't have any of the artificial contents nothing artificial. It's from made using extract from the leaves of the natural Mother Nature's stevia plant and gives off an amazing sweetness that you must give a try. On the same note of living healthy I also try to get a lot of exercise. I do a bit of cardio and weights, and especially after a higher intensity session or one of my days using weights I absolutely need to get proteins and other nutrients to keep me on-point.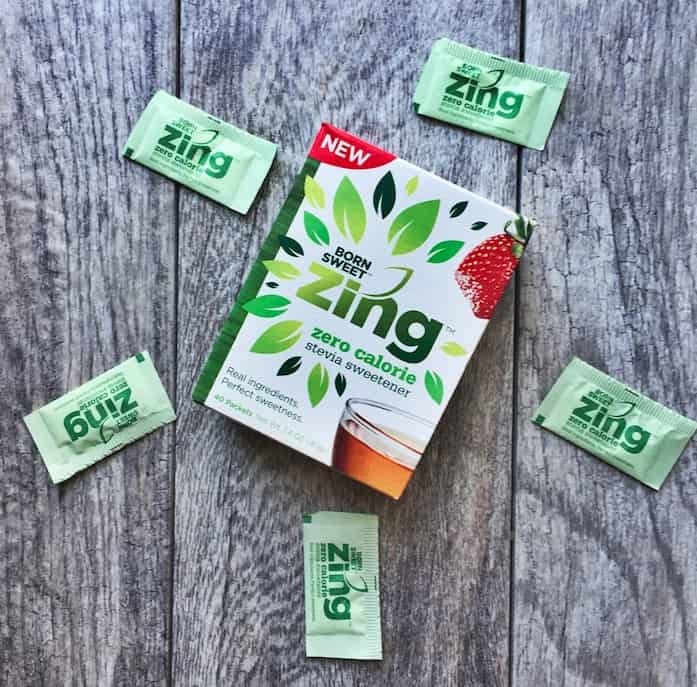 I therefore thought it would be fun to showcase one of my AmaZing™ post-workout recovery drinks. I use almond milk as my base, add at least ½ of an avocado, and mix in some cacao powder which brings a ton of nutrients. To offset the bitterness of the cacao powder I have found that one to two packets of Zing™ Zero Calorie Stevia Sweetener gives it a perfect sweetness.
This drink is delicious, I actually like mine a bit thicker than my husband does, so my avocado to almond milk ratio is higher. I also like mine more bitter so I use about two times as much cacao nibs in mine. You have a great mix of bitter and sweet, thick and creamy, and goodness all around… enjoy!
Ingredients
1

ripe Avocado

1

Tablespoon

of unsweetened cocoa powder

1

Tablespoon

of Chia Seeds

1

Teaspoon

of Cacao Nibs for garnish

1

Cup

of Almond Milk

1

sachet of Zing™ Zero Calorie Stevia Sweetener
Instructions
Blend avocado, unsweetened cocoa powder, chia seeds, Zing™ Zero Calorie Stevia Sweetener and almond milk in a blender.

Serve with Cacao Nibs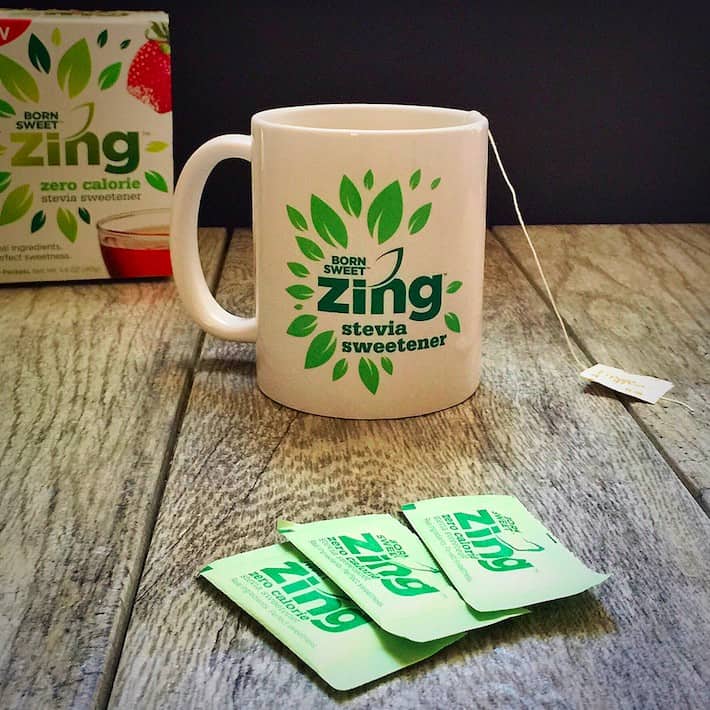 I use Zing™ Zero Calorie Stevia Sweetener in much more than energy drinks. I sprinkle some in my morning iced/hot tea which gives it a perfectly sweet taste that is in my opinion noticeably natural in its taste, especially to a refined palate. It doesn't have that funny aftertaste that I think we've all unfortunately experienced. Did I mention it has zero calories? AmaZING! I'll sprinkle some on my morning berries or other fruit, too.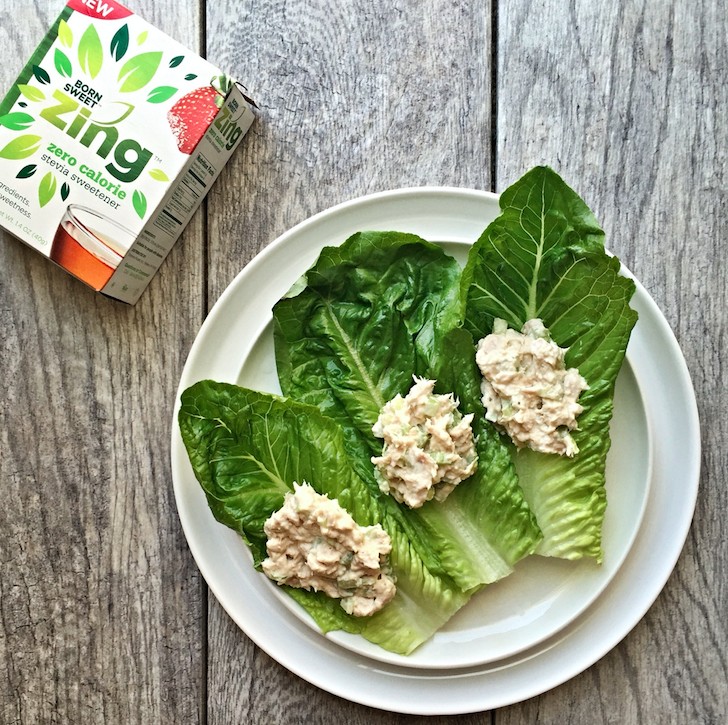 One other recipe that Zing™ Zero Calorie Stevia Sweetener makes simply awesome is my tuna fish. Instead of mayonnaise I always use Greek yogurt as it is so much healthier. If you've tasted plain Greek yogurt before then you know it doesn't hurt from a little added sweetness (just two or three added packets makes a world of difference in taste). From there you could serve it as is, add in some extra veggies such as green onions, thinly sliced celery, scallions, etc. You can then dish up on a sandwich or in a low carb option directly on lettuce, cabbage or other big leaf greens.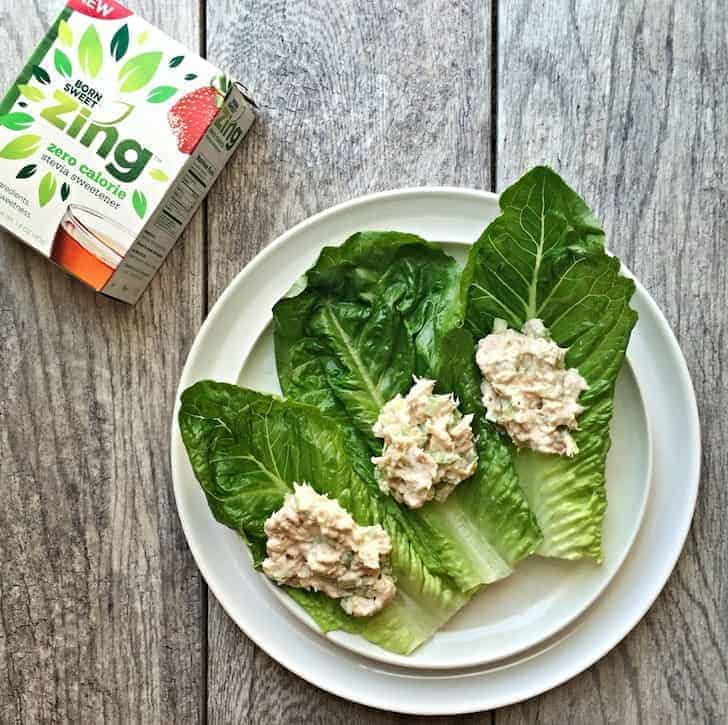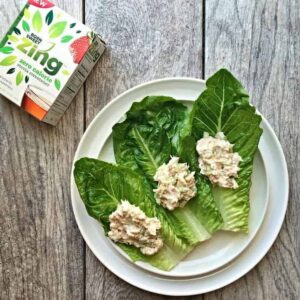 Ingredients
1

can of white tuna

2

Tablespoon

of minced celery

1

Tablespoon

of Lemon Juice

1/4

Teaspoon

of Curry Powder

1

Teaspoon

of minced parsley

1/4

Cup

of Greek Yogurt

Black pepper

1/2

Teaspoon

Dijon Mustard

1/2

sachet of Zing™ Zero Calorie Stevia Sweetener
Instructions
Toss tuna with the celery, onion, and parsley. Add greek yogurt, dijon mustard, Zing™ Zero Calorie Stevia Sweetener, curry powder, black pepper.

Serve with fresh lettuce
I'm a huge fan of Zing™ Zero Calorie Stevia Sweetener and I hope that comes through in my words and pictures. I love sweetenerbaking products that have real ingredients, and this one will help such a variety of dishes and drinks taste that much better. Brilliant!
Add Zing™ To Your Life! Be sure to get a free sample of Zing™ Zero Calorie Stevia Sweetener. Give your taste buds something new and AmaZing to be excited about!
I was selected for this opportunity as a member of Clever Girls and the content and opinions expressed here are all my own.