Thank you ekobrew for sponsoring this post. All opinions are my own
Finding the best morning routine for your lifestyle is essential to kicking off your days right.  While some lean on a morning routine apps or multitasking in the morning, I found that having a couple of morning time-saving products is the biggest difference-maker.  There's no bigger time-saver than a Keurig® machine and ekobrew is the perfect companion to make your Keurig® coffee experience 100x better.  ekobrew is a reusable one cup coffee basket for single serve brewers.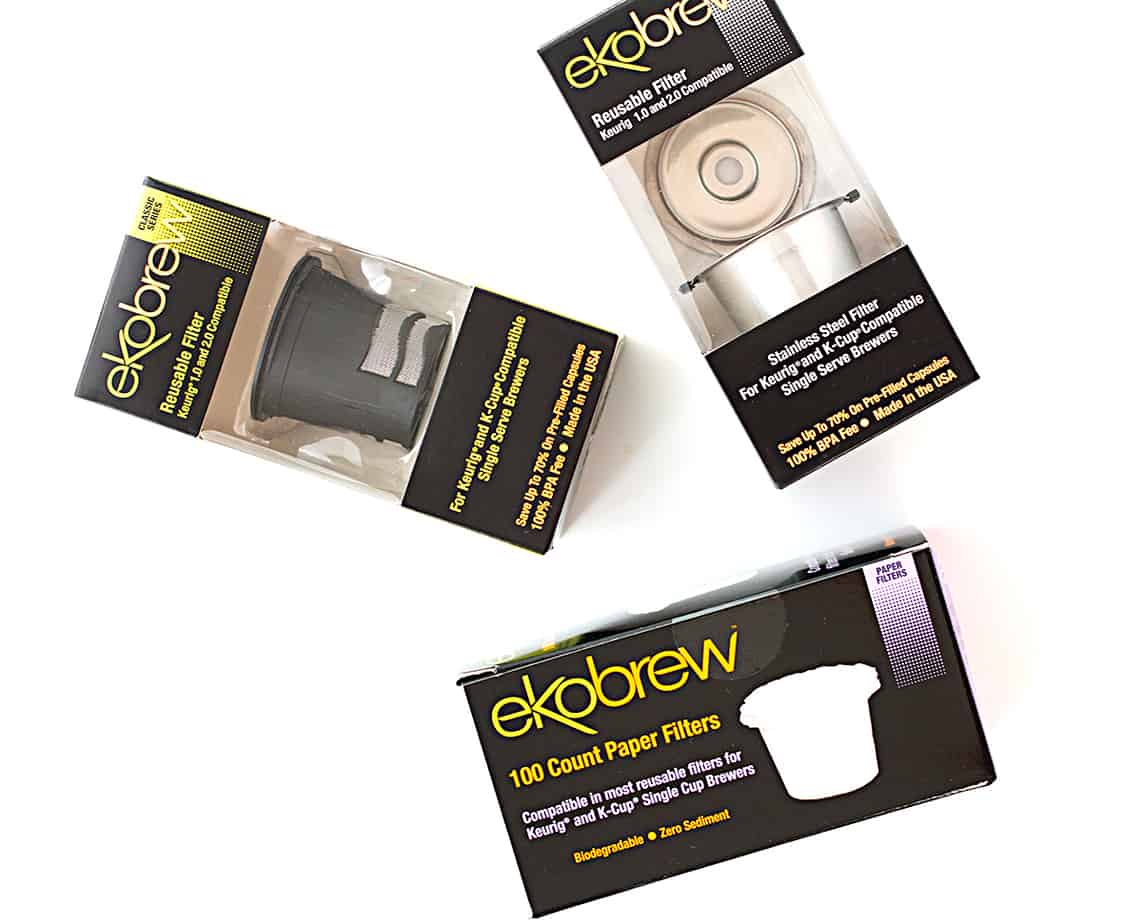 It's made from 100% BPA and Lead Free material. You can find these products online or in stores, they are really affordable. The ekobrew products are easy to use, and fit perfectly in my machine (unlike some others that are seriously like a square peg in a round hole).  The ekobrew reusable k-cup filter is durable, another difference-maker against others that are in a plastic form that can get stuck and even break your Keurig®.  With ekobrew I make my favorite coffee (any brands, any kind) right on my Keurig®!  Also, it's so fresh, every time with my ekobrew!  I now don't spend too much money on k-cups or worrying about Lead or BPA that often found in plastic container/packaging.  You can find these ekobrew reusable k-cup filter at Walmart; again it's so affordable and durable so don't even try to buy knock-off reusable cups.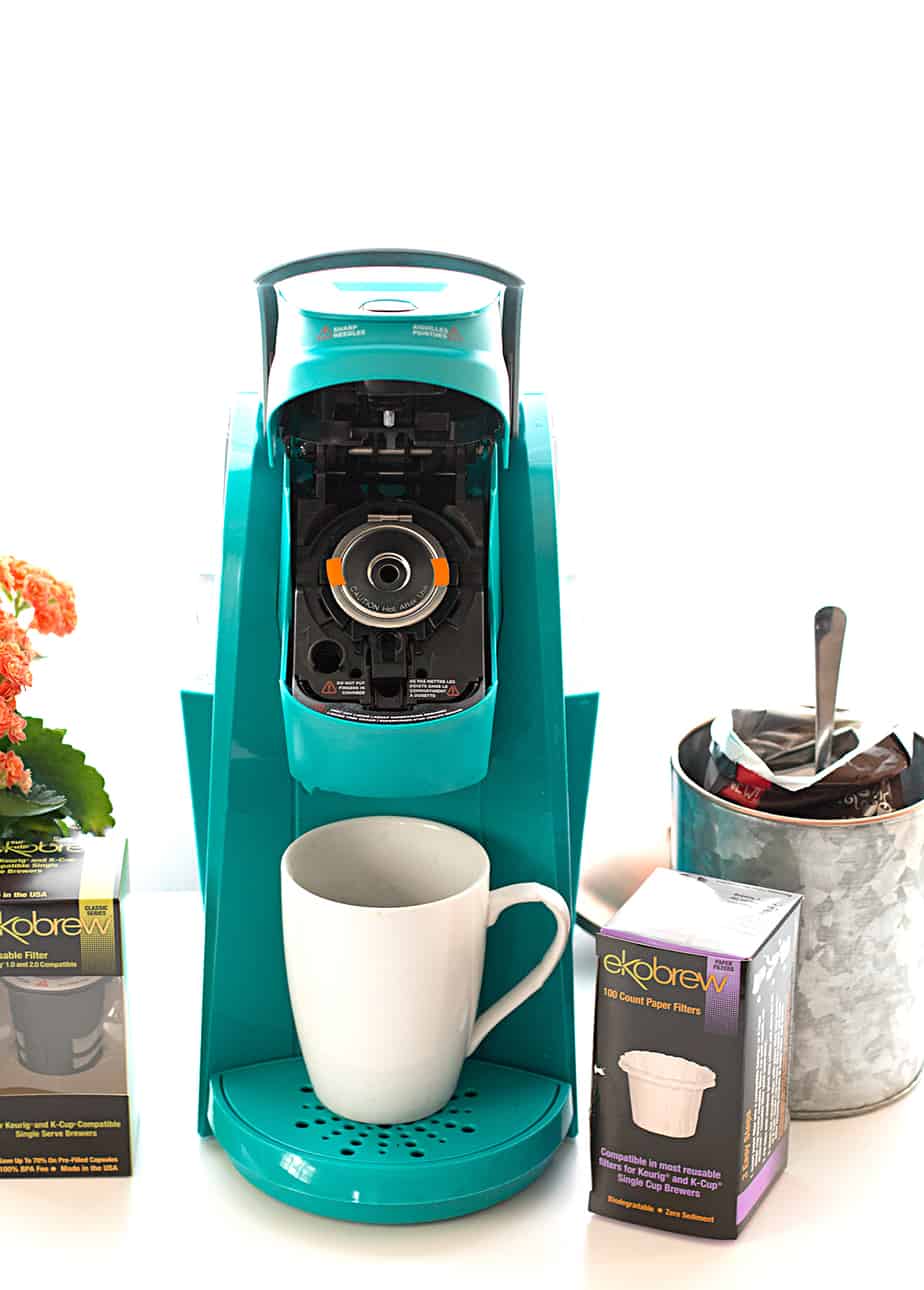 With my busy life, brewing or dripping my own coffee manually is just not going to happen.  I always use my Keurig® to brew coffee because it's so convenient and quick. It has really changed my mornings and cut out an expensive and time consuming trip to the coffee shop.  There are some things to consider though:
–      Cup pods are expensive. I often wait for the sale at local warehouse or online stores.
The k-cups are not environmentally friendly.  Many k-cups are not recyclable and biodegradable. I feel guilty because I am a big coffee drinker, and sometimes consume a few cups of coffee per day (if I average 2 k-cups per day that is 60 pods per month, and 720 k-cups per year!).
–  The k-cups keep coming out with new varieties, but sometimes I want other blends.  I travel often and my family sends my coffee from overseas.
I don't support plastic packaging, not just from an environmental standpoint but from a health perspective too.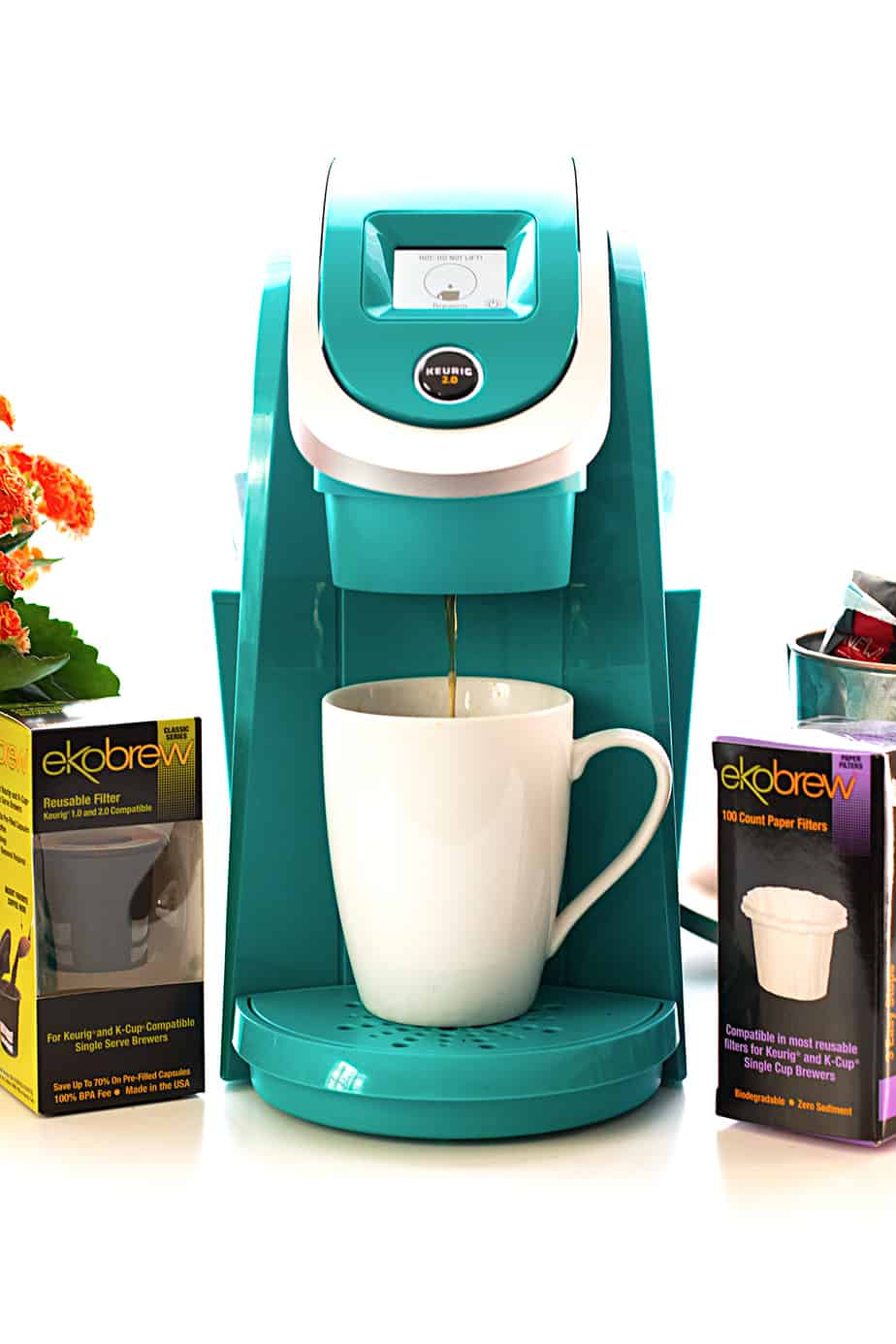 I am so glad that I finally found a solution for all of these problems in the ekobrew reusable one cup coffee basket.  Their game-changer product addresses the issues that folks might have with using a Keurig® machine.  My morning is roughly the same each day (as scary as that sounds), in that it will always be a bit hectic!  Even if I get 8 r more hours of sleep and I'm feeling great, that daily grind in the morning will always be a struggle.   Motherhood is definitely not easy but for me it's very rewarding, the joy of being able to raise them healthy and I would never replace that with anything in life.  My Keurig® is a lifesaver and I know that's true for so many others.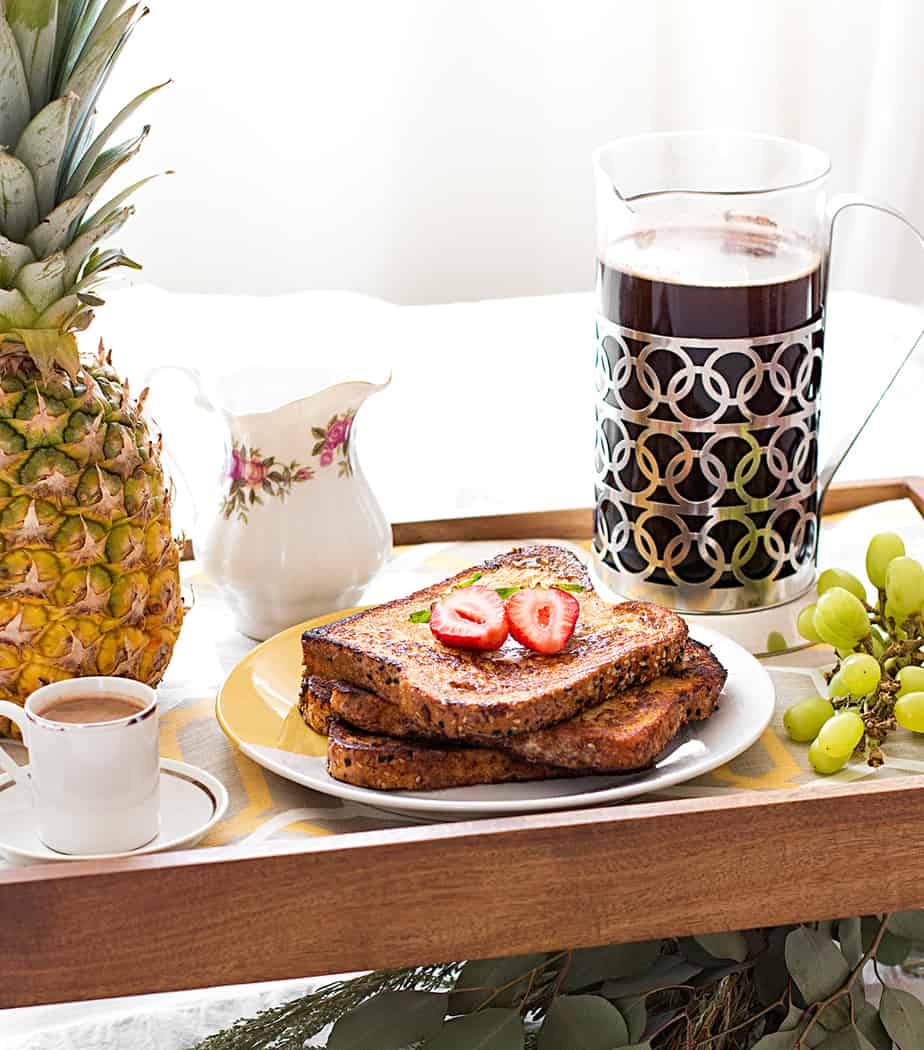 If you have been following my blog, you probably already know of love for coffee and tea. These drinks have been the cornerstone of my morning routines.  So many people drink coffee because of the caffeine. For me though, coffee is the perfect companion to start my day and to make me feel relaxed.  I catch my breath for a moment to enjoy things, and it reminds me to take those moments the rest of the day, too.  The smell of coffee is simply amazing, isn't it?  It reminds me of my dad who brewed coffee every morning.  He always enjoyed his morning routine, slowly taking sips of coffee in, reading his favorite newspaper and eating his favorite pancakes.   He'd fully take in the morning, and even just relax listening to the chirping of the birds, what a perfect way to enjoy the serenity of morning.  My mornings aren't the same as his (I have to feed my kids, pack up their lunches, drop them off to school and more), but his lifestyle and attitude gives me something to strive for! At least I get to enjoy my coffee, without it I don't know what I'd do.
ekobrew Product Specs:
All filters are Made in USA
All filters are Keurig® 1.0 and 2.0 compatible*
*Not compatible with Keurig B30, K130/B130, K155/B155, K145, K3000/B3000, Mr. Coffee® BVMC-KG5 or Keurig Vue®
Facts : 
Consumers save up to 70% on their coffee costs versus traditional K-Cup® pods by grinding their own coffee and using an ekobrew reusable filters.
In a household where two people each make a daily cup of gourmet coffee, it's easily possible to consume 700 K-Cup® pods a year. Getting 55 ekobrew fills from a one-pound bag of your favorite coffee delivers huge savings (and the same convenience!) over disposable K-Cup® pods. In a conservative comparison, a $10 pound of coffee yields servings costing 20 cents each, compared to 70 cents for each K-Cup®.
The savings of 50 cents over 700 servings… $350 a year!
Don't forget to enter EkoBrew giveaway. You could win a $250 Walmart Gift Card
ENTER FOR A CHANCE TO WIN A $250 WALMART GIFT CARD