When I look back at how healthy I was in all of the different phases of my life it varies so much. There were times when I felt on-top of the world and was only eating food that was great for me, and then a few months later would be in a funk and be barricaded in my room on a steady diet of ice-cream. There were a few happy-glutinous periods, like when I moved to a new city and wanted to try out every restaurant I could find. For the most part though, the better I ate directly correlated with my level of happiness. Better eating would perpetuate my good mood, and vice-versa.
As a working mom I am now busier than ever. It's harder now not to sacrifice my diet but I do my best as I know it will affects my long-term health and my disposition. Getting enough proteins isn't hard, and I have no problem at all getting plenty of dairy and carbs. It's the fruit and vegetables that always seem to be elusive. Even when I make a big salad at night I feel like I'm still not getting enough veggies, or a big enough variety. There is a delicious solution that I found in Naked Cold Pressed Juice. They use simple ingredients from high quality fruits and veggies that are cold pressed right into the bottle, then immediately shipped out. My husband has been grabbing the bottles from the fridge and drinking them at work. I like bringing them with me in the car as I go around town.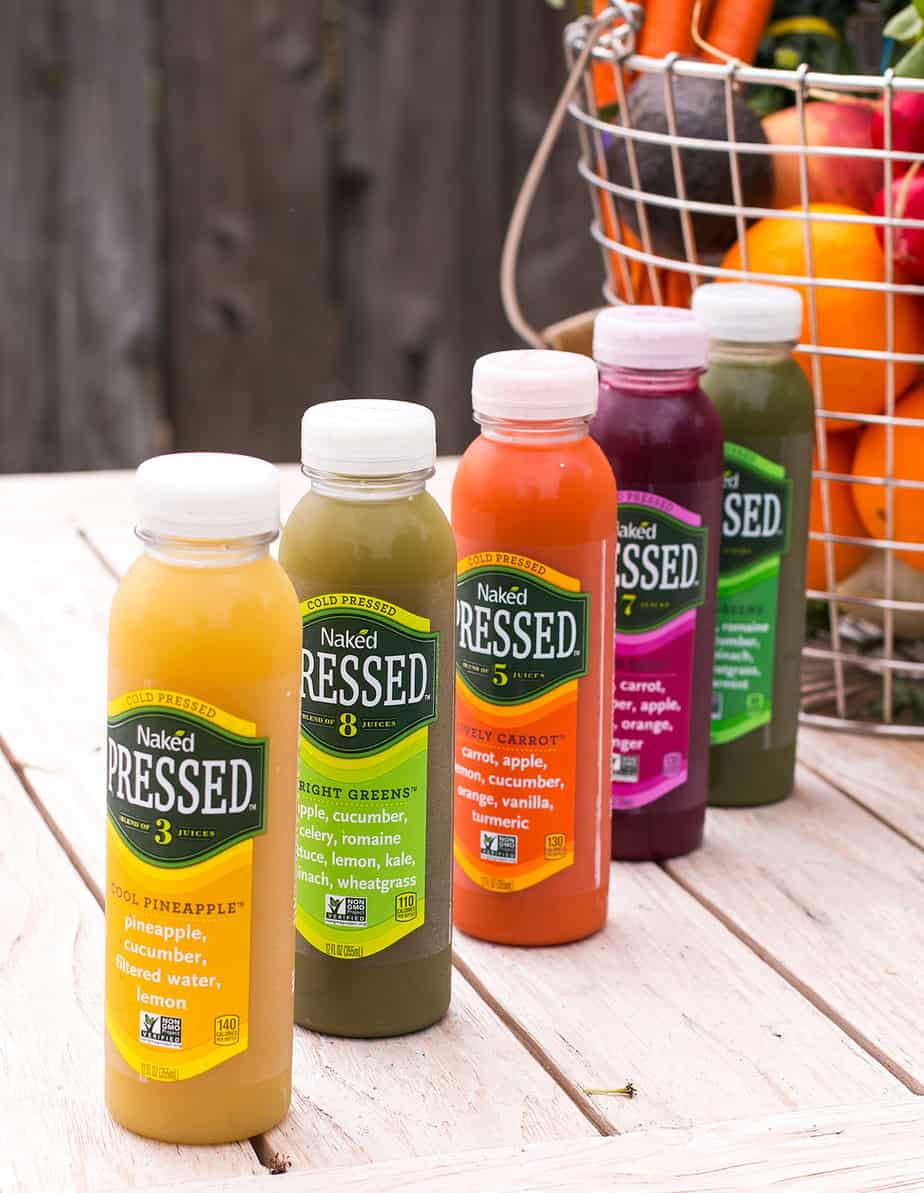 Naked has been around for 30 years, I have been drinking their juices for about 20. There are a few flavors that I'm absolutely addicted to, like the Protein Zone and Blue Machine. With the new Naked Pressed I am adding some more to my must-have list. One of those is Cool Pineapple, a drink I often enjoy in the morning. It has pineapple, cucumber and lemon, a combination that I wish I had thought of myself, it's amazing! Another of my favorite is Bold Beet, that actually has seven different fruit and vegetable juices combined. I like that it has just the right amount of beets to give it the color and taste, but adds other juices like ginger and lemon to that bring it to a new level. The combinations are all a bit daring and it pays off.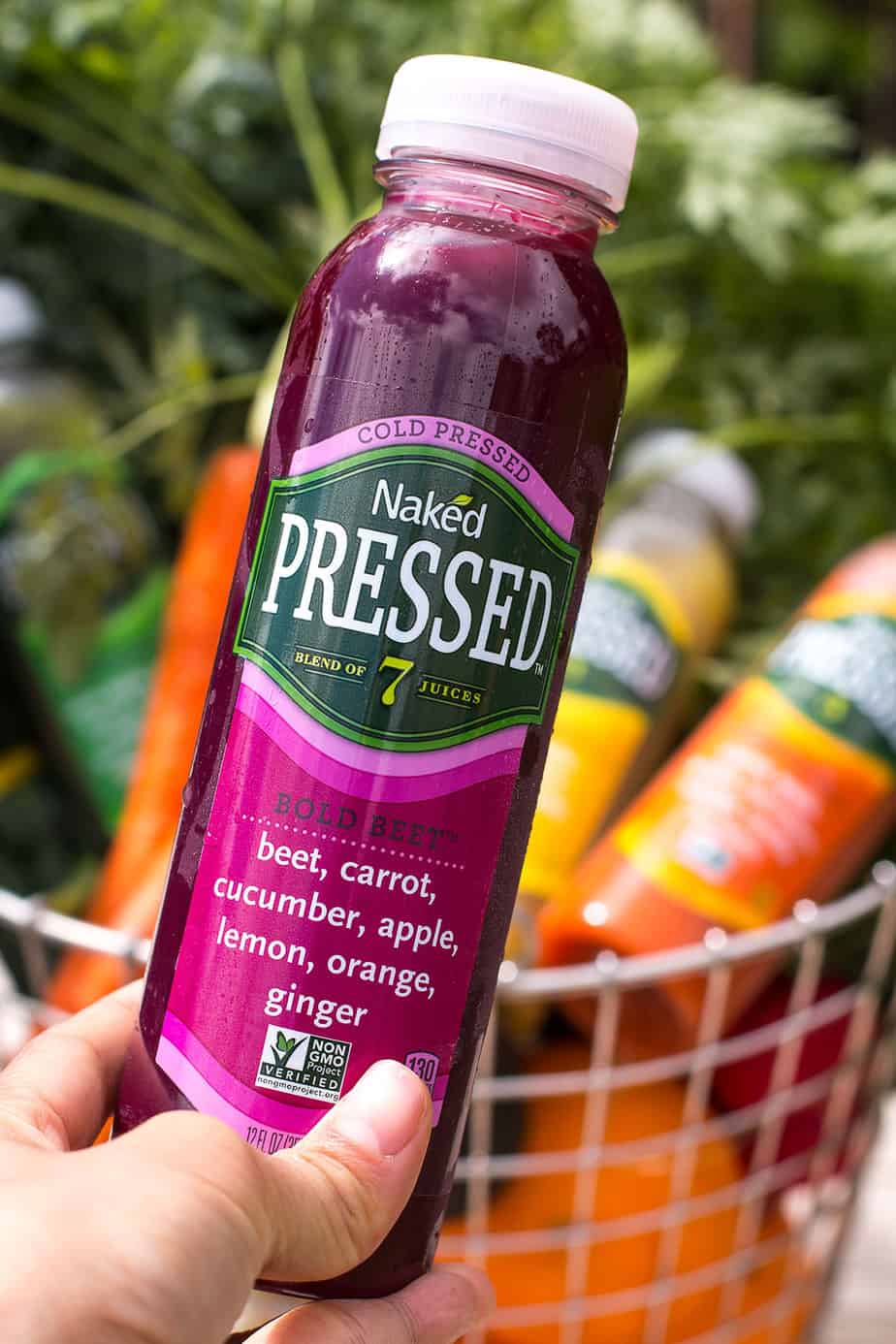 I trust the Naked brand, and love that the Cold Pressed juices have no added sugar, no preservatives and are non-GMO certified. Fortunately these juices are already selling here on the west coast, but they should be nationwide pretty soon. It's a great way to take in some vibrant, colorful tasting juice and a delicious way to try to meet your targeted levels for daily fruits and veggies.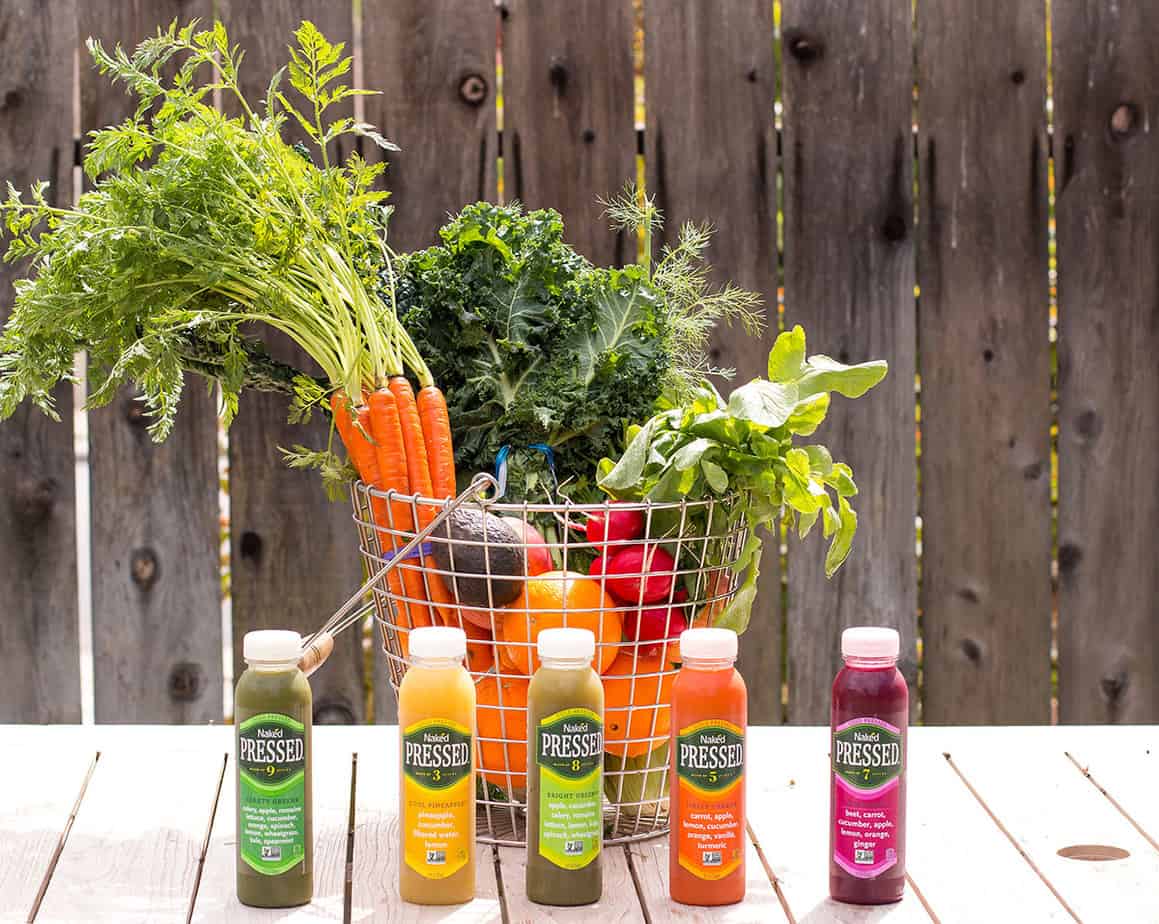 Product Information:
Bright Greens
A refreshing blend of eight juices – apple, cucumber, celery, lettuce, lemon, kale, spinach and wheatgrass.
Each bottle of Bright Greens is a good source of Potassium and an excellent source of Vitamin K.
Hearty Greens
A delicious blend of nine juices – celery, apple, lettuce, cucumber, orange, spinach, lemon, wheatgrass and kale with a hint of spearmint.
Each bottle of Hearty Greens is a good source of Potassium and Vitamin C and an excellent source of Vitamin K.
Lively Carrot
A delicious blend of five juices – carrot, apple, orange, cucumber, lemon with a hint of vanilla and turmeric.
Each bottle of Lively Carrot is a good source of Potassium and an excellent source of Vitamin A.
Bold Beet
A delicious blend of seven juices – beet, carrot, cucumber, apple, lemon, orange and ginger.
Each bottle of Bold Beet is a good source of Potassium.
Cool Pineapple
A delicious blend of three juices – pineapple, cucumber and lemon with a touch of filtered water.
Each bottle of Cool Pineapple is an excellent source of Vitamin C.
I was selected for this opportunity as a member of Clever Girls and the content and opinions expressed here are all my own.