"This post was sponsored by Nature Made® as a part of an Influencer Activation for Influence Central."
Probiotics are a crucial part of my diet and something I try to get a healthy daily dose of through kiefer, yogurt as well as through a daily supplement.  I had tried out a few different brands but was really happy to learn that they are also available from Nature Made®, a brand that I've used and written about for quite some time.  Nature Made® Advanced Dual Action Probiotic has been clinically studied and provides dual support to both your small and large intestine for comprehensive coverage to help support digestive balance and healthy gut flora.†  Information like this truly sets the brand apart as a trustworthy industry leader.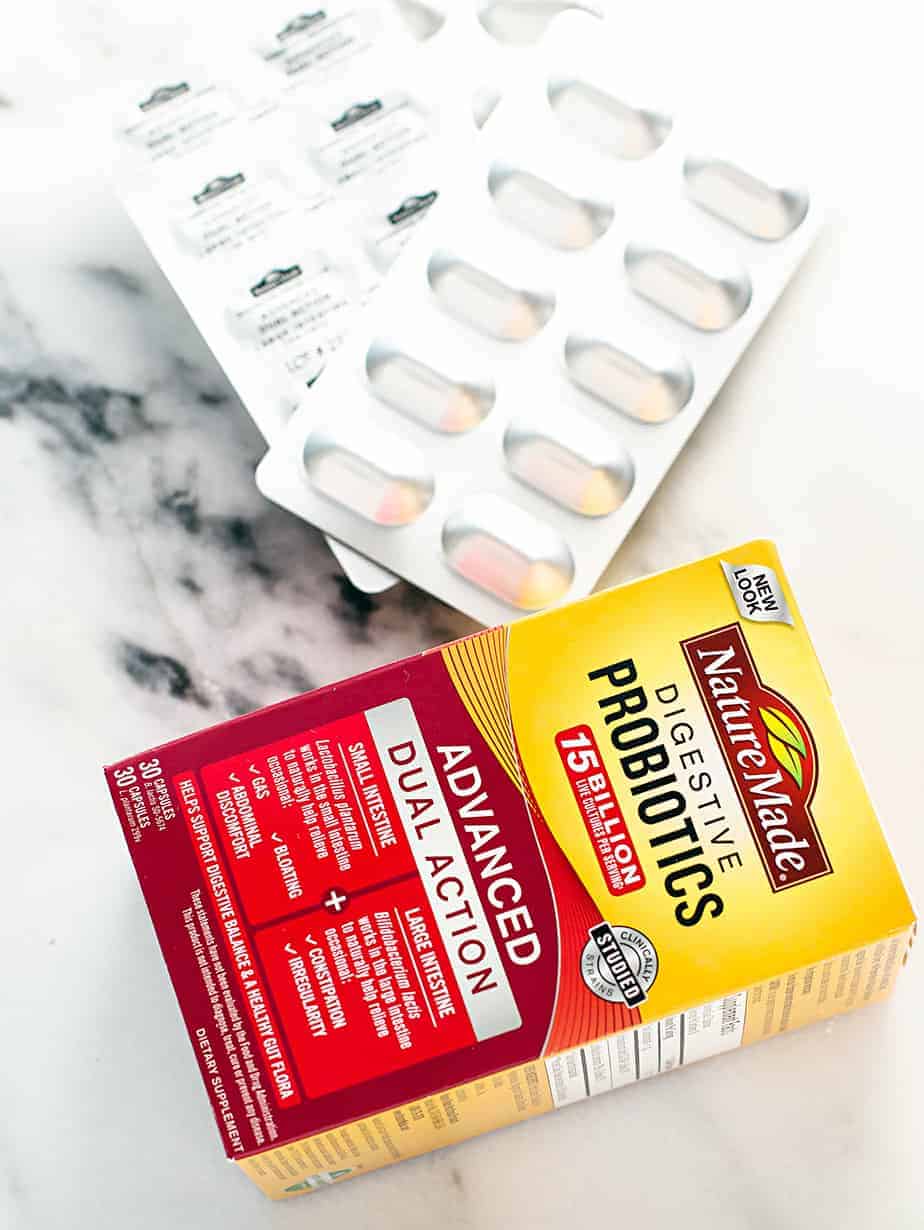 Walmart provide an all-in-one shopping experience for me, and I love being able to grab my vitamins and supplements there rather than having to order them online.  It actually helps my persistence in keeping up with taking supplements, as I noticed that when I buy online I sometimes have a month or two lag where I just forget or put off purchasing them.  When it's as easy as tossing it in my cart while shopping for kids school supplies, food and everything else at a Walmart then it makes grabbing supplements that much easier.  Nature Made® is the #1 Pharmacist Recommended brand for many key dietary supplement categories*.  It may surprise some folks that a premier supplement brand can be so accessible at Walmart.  You don't even have to go to a specialty health store to get the best. Note that  Nature Made® Probiotics are available at Walmart SuperCenters. With Walmart I know I'm getting a great deal on my supplements, too.  You can actually enter to win one of 60 Walmart gift cards (each worth $50) by taking part in the sweepstakes on the site! (No Purchase Necessary):
It's important to eat healthy, but to also realize that food alone will not give us all of our dietary needs.  Supplements have become a big component of my quest for balanced mind, body and overall well-rounded health.  I have noticed my digestion has vastly improved since keeping a watchful eye to make sure I'm getting enough probiotics through diet and supplements.  Nature Made® has a variety of vitamins, minerals, and supplements (VMS) to help support nutritional gaps with your health goals in mind ranging from Digestive Support, Heart Health & Function, Energy Metabolism, Women's Health and much more! †ProbioticsNature Made® Probiotics:  Nature Made® vitamins and supplements: An easy, convenient way to help your body get the nutritional support it needs every day, whether it be to support bone health, immune health or energy metabolism (helping convert food into energy).†
For more information on Nature Made® vitamins and supplements available at Walmart, visit the Nature Made® Retailer Hub at http://shopcentric.influence-central.com/walmart/nature-made/. Some people do a lot of research on the food they put in their body, but for supplements they feel that as long as they are taking them it doesn't really matter which brand they are coming from.  Quality of supplements can vary as much as  the foods we ingest, so we owe it to ourselves to do thorough research and only take those that pass our own standards of quality.  I encourage you to research and consider Nature Made® and their vast line of vitamin, mineral and supplements.
*Based on the 2016 U.S. News & World Report – Pharmacy Times Survey.
†These statements have not been evaluated by the Food and Drug Administration. These products are not intended to diagnose, cure, treat or prevent any disease.
For Additional Resources, please visit: