Disclaimer:  The reviewer has been compensated in the form of a Best Buy Gift Card and/or received the product/service at a reduced price or for free.  When I hear Dyson I think of brilliant innovation.  Their vacuum cleaners were in a league all their own and decades ahead of the competition.  I'd still take a 10-year-old Dyson over a new one from a competitor brand.  Their fans stop people in their tracks, puzzled with how a beautifully simple bladeless design powerfully outputs massive amounts of air.  As someone who uses a hair dryer twice a day I was both excited and curious to check out the Dyson Supersonic™ hair dryer.
The  Dyson Supersonic™ hair dryer didn't pull any punches with bringing new technology and innovation in creating another "game changer" product.  I have long hair and have tried probably fifty different dryers over the years, ranging from the ones that I purchased to those borrowed from friends and the many I've used in hotels.  Most all of them do just ok, taking a long time to dry and nothing impressive to make them stand out.  As you'd expect the Dyson brings a different drying experience altogether.  Like their other products much if this has to do with the motor.  Dyson has a digital motor unlike any in the industry as it works fast with a high velocity of airflow.  What I like about the Dyson Supersonic™ is that although it is strong, the flow of the air is steady and healthy without being overpowering.  This combined with the smoothing nozzle gives the ability to style at the same time it dries.  For someone pressed for time in the mornings having the ability to style and dry at the same time from a high powered dryer is amazing!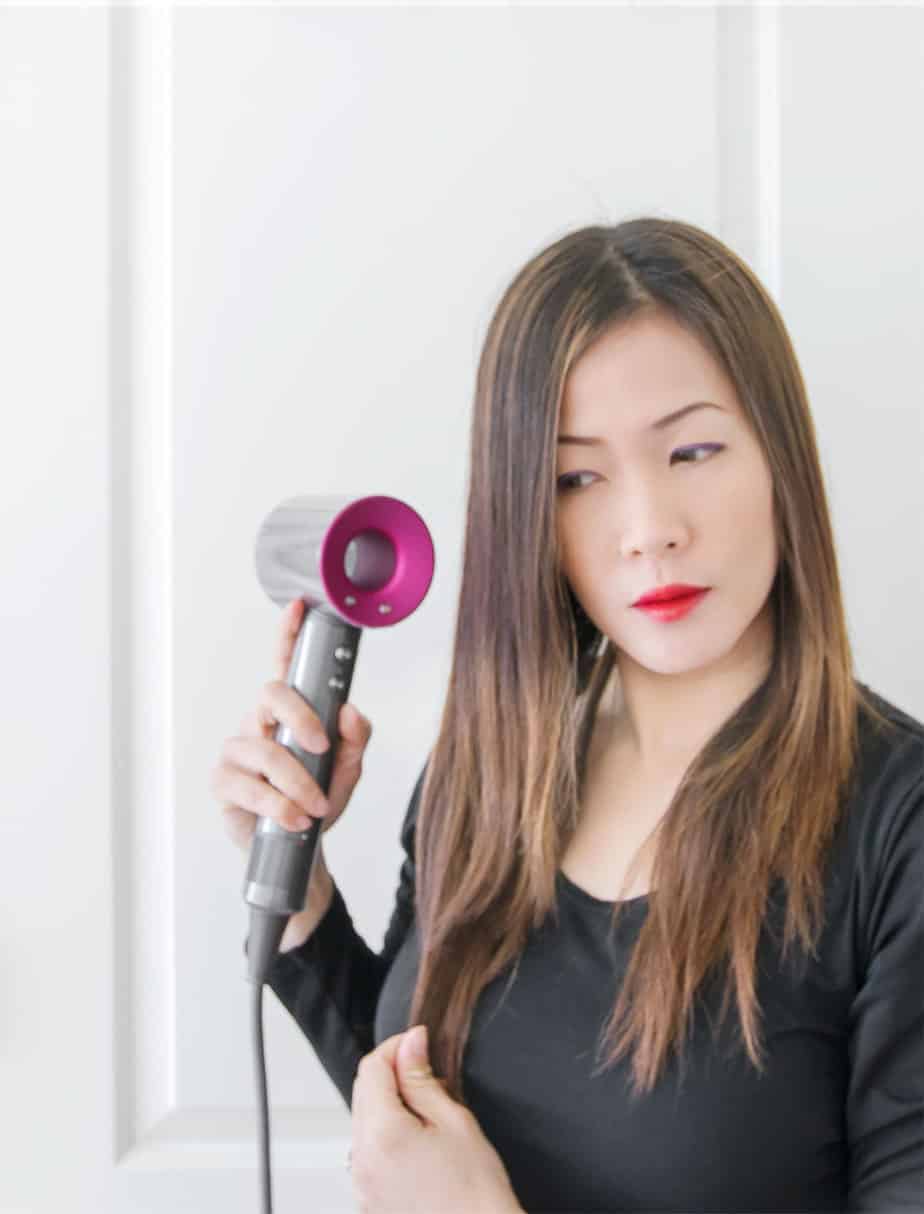 I should mention that the styling is also concentrated to a specific area, so the surrounding hair doesn't get blown about or frazzled while styling one area.  This is another huge time saver.  I used to think of my hair dryer as kind of like a leaf blower as I'd help out one area but likely mess up another… not anymore with my Dyson.  This feature really stood out for me personally.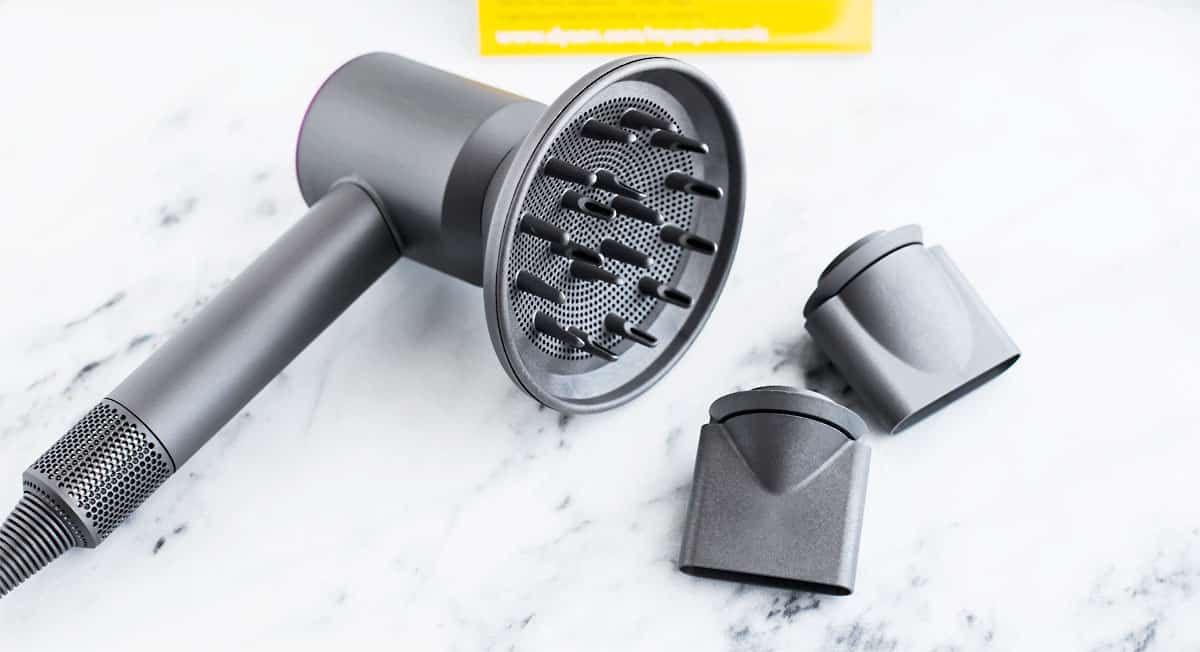 I loved how the  Dyson Supersonic™ hair dryer felt in my hand, as the motor is in the handle so my wrist doesn't get sore from holding up something heavy.  On top of that, the dryer has 3 different speed settings, and can blow cold, low medium or high as far as the heat settings.  The Air temperature is measured 20 times per second (!!) keeping the temperature in full check and under control.  The Dyson Supersonic™ has a vibration reduction system and is also much quieter, as it's acoustically tuned with a motor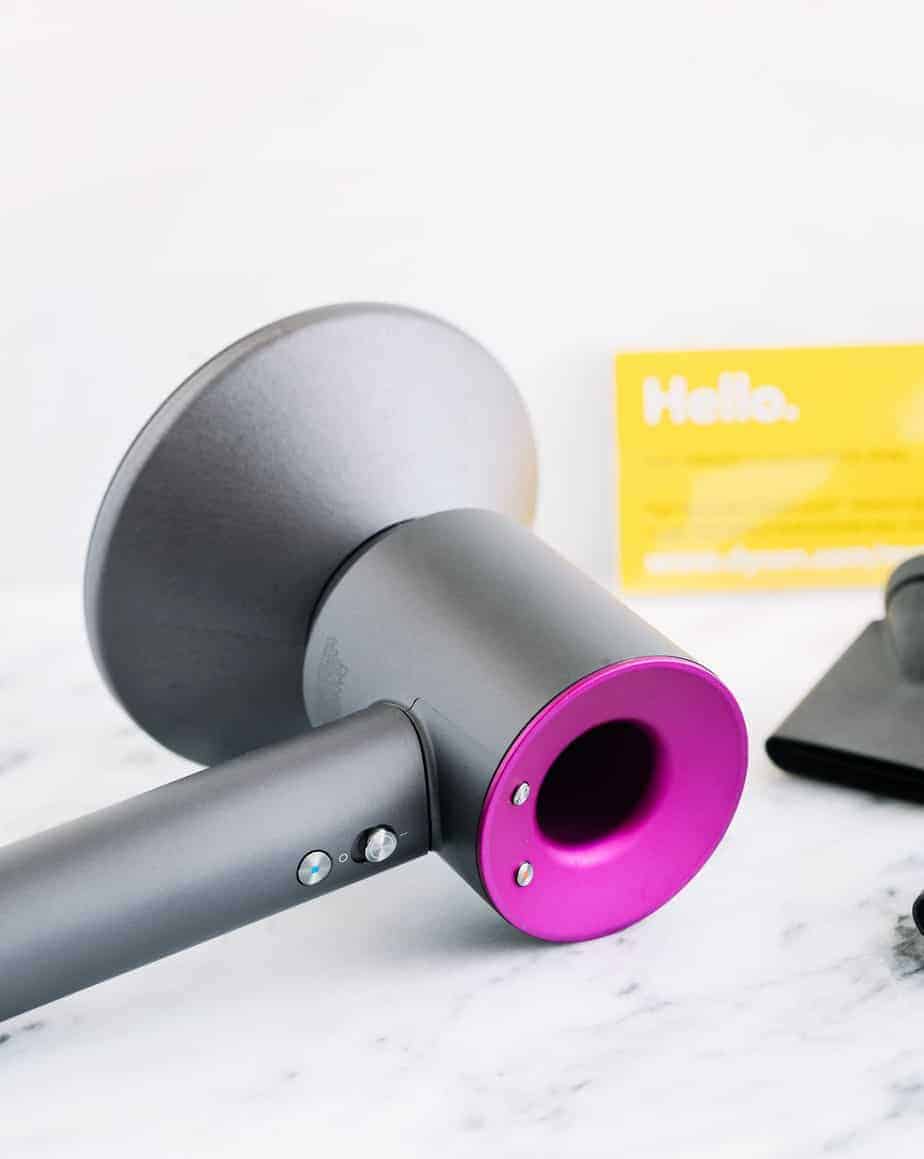 Can you name any dryer that does even one or two of the things above?  I sure couldn't.  Having all of them in one makes me actually look forward to drying my hair.  It's kind of like when someone has a sports car and they actually enjoy their drive to work each day, that's how I feel about my  Dyson Supersonic™ hair dryer with all of its features and technology. I bring out the best in my hair when I use this dryer: no frizz, more style, right temperature, natural look, great shine, and all in about ½ the time of other hair dryers.  The Dyson Supersonic™ didn't just dry my hair, it blew my mind.