A bit north of San Diego and south of Los Angeles is Newport Beach, a gem of a city that has something for everyone.  No trip to Southern California is complete without at least a couple of days there, though you could easily stay for a week and only have scratched the surface of things to do.  We have lived in Southern California for many years and Newport Beach is one of our favorite places as it has such versatility in all that it has to offer.  I love elegant dinners and shopping while my husband loves hiking and beach bonfires… Newport Beach has the best of both worlds.  Over the course of many visits we have developed some favorite activities and places to stay that we feel should be high on your list: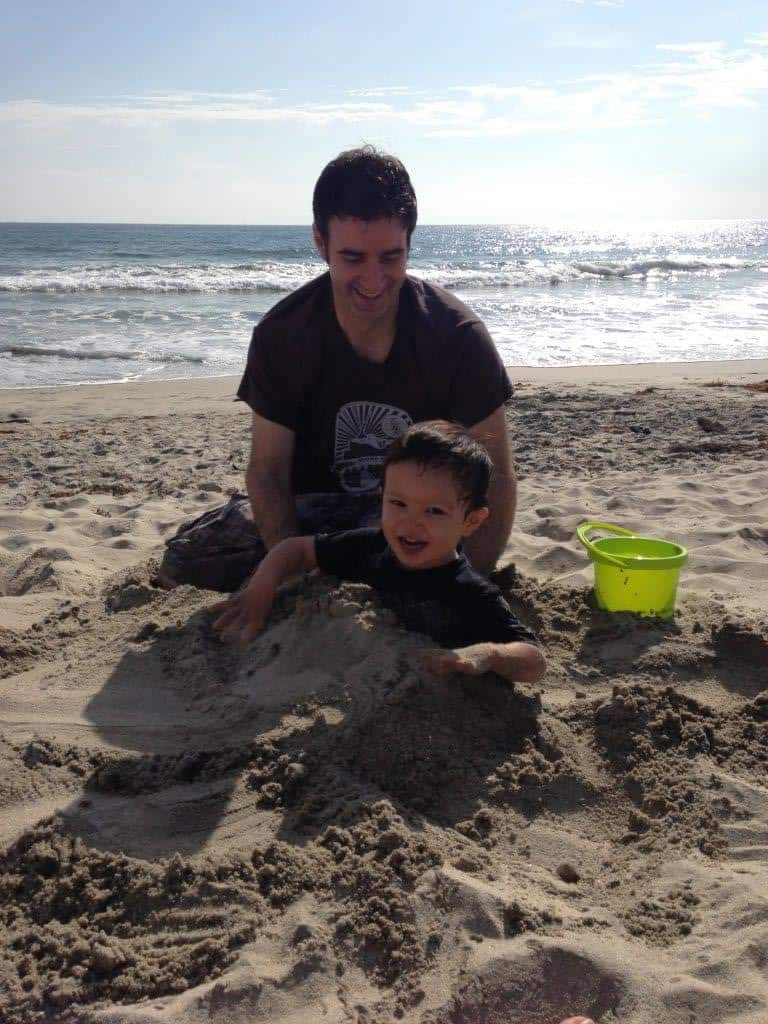 Fashion Island is a luxurious, outdoor mall with all the top shops one could ask for.  There are plenty of fashion forward stores, two of my favorites in G-Star and Anthropologie.  There's a Kate Spade to accessorize your outfits with the perfect handbag, Restoration Hardware to accessorize your house, and Tesla motors to accessorize your driveway.  It was nice to visit Bloomingdale's, Neiman Marcus, Macy's and Nordstrom's all in one place.  The mall has beautiful fountains and also plenty of eating options.  Dining options right in the mall have served us extremely well, like custom-made Blaze Pizzas and delicious Hawaiian fusion at Roy's.
The beach is usually where my husband wants to go following a day at the mall, and Newport Beach has some of the nicest around (this is actually official, they have 5-star ratings from the Natural Resources Defense Council).  What we like about the Newport Beach coastline is the diversity.  Some days we feel like breaking away from the crowds to go tide pooling and hiking, while others we want to people-watch on the boardwalk and hang out by the pier where there is an abundance of energy and excitement.  Quick tips: it's fun to rent a bike rental and cruise down the boardwalk, or if you're lucky to reserve one of the rings, have an unforgettable bonfire on the Corona del Mar State Beach at night.
Balboa Island is different from anywhere I've ever been.  The man-made island has streets lined with top-notch restaurants (seafood, Italian and a lot of other ethnic food), shops and galleries.  Grab an ice-cream and take in the priceless ocean views.  We sometimes take a detour down a random street and take in the charming character of Balboa Island's beautiful homes.
The spas of Newport Beach know how to treat a person right.  They cater to some of the rich and famous, but in my experiences were friendly and welcoming all the same. I have broken away for some much needed "me time" on two different occasions, once at Spa Gregorie's and another at Toni & Guy Hair Salon.   Spa Gregorie's treated me to the perfect day, with many different rooms to relax in (two of my favs were the mani/pedi room and the thermal sauna room).  They also have a top-notch staff, the aesthetician I saw was a genius.  Toni & Guy Hair Salon saved me that trip as my hair was in bad shape (my hair is very fine, and when mixed with a bad highlight job it can be a nightmare).  They fixed my bad dew and gave me a great mid-length style that I didn't know my hair could pull off.  It was worth spending extra compared to my normal salon, my stylist was a true artist and my confidence level was way up.  While staying at the Fairmont Newport Beach I also spent a few hours at The Spa Santé and Salon which is right inside the hotel.  This was so convenient and blissful, with a hot stone massage and facial (they offered much more, wish I could have stayed longer).
For accommodations, The Airport District has treated us extremely well on each of our visits.  It is just 5 miles from the beach and the rest of the attractions of your Newport Beach getaway.  As mentioned above we most recently stayed at The Fairmont Newport Beach, and spent a lot of time on the sundeck enjoying the outdoor heated pool and the private cabanas with flat screen TVs (something that may normally cost hundreds of dollars to rent but was absolutely free  at this hotel).  The Radisson Newport Beach and Hyatt Regency Newport Beach are other great choices, and like The Fairmont is surrounded by a plethora of restaurant options.
Visit Newport Beach is THE authority on everything Newport Beach.  They have information on everything from attractions to dining to hotels.  They also have a Newport Beach Events calendar, a blog and some great offers that you should check on while planning your trip.
Check out deals and special offers from Visit Newport Beach
Thank you to Visit Newport Beach for sponsoring today's post and inspiring me to visit myself!