This is a sponsored post written by me on behalf of Tyson Foods, Inc. All opinions are entirely my own.
Kids' lunches can be such a challenge.  I found that going off of a few guidelines have helped me through that journey, so I wanted to pass along some of those tips that have worked best for me:
      

Include fresh produce in kids' meals:

 Each day I include at least a couple, and it's fun to see which ones they love and ask for the most.  My kid's favorites happen to be cucumbers, grape tomatoes, mangoes and (surprisingly) beets.

      

Have a variety of main dishes:

 I like my kids to try new things in all areas of life, including food.  I give them a good dose of homemade stuff, but also opt for some store-bought and frozen ready items.  They are some of my kid's favorites and also give me a little break on my already hectic mornings. When choosing a pre-packaged/frozen meal, make sure that it offers some nutritional value to support their growing bodies and give them fuel for their active lives.

      

Bring kids to the grocery stores:

Let them choose items such as those veggies and fruits that will go in their lunches.   

      

Ask kids to help prepare their lunch

.  I found out that when my kids make their lunches, they just about always finish them.  They are proud of the meal that they crafted, and that is fantastic.

      

Make things easy to eat

:  My daughter will eat twice as many carrots if I cut them into smaller pieces!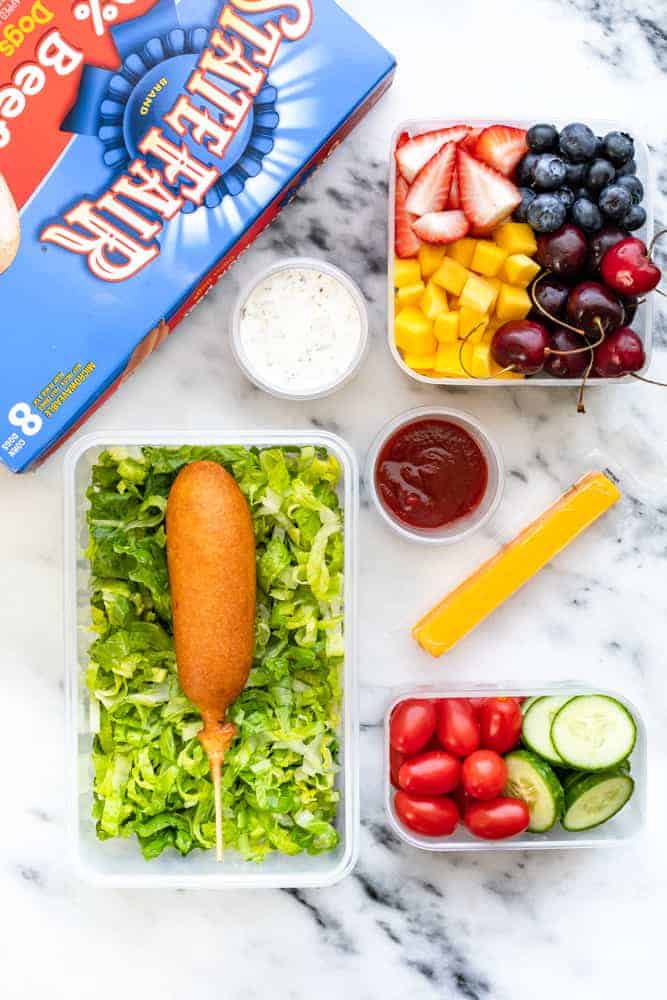 One of those main dishes that we rotate in are corn dogs, as my kids are both huge fans.  A while back I was introduced to State Fair® 100% Beef Corn Dogs and was happy to see they have no byproducts and are a good source of protein, checking-off two things for me.  My kids love their taste, and also just have fun eating the corn dog off of the stick as they find that fun. Everyone wins.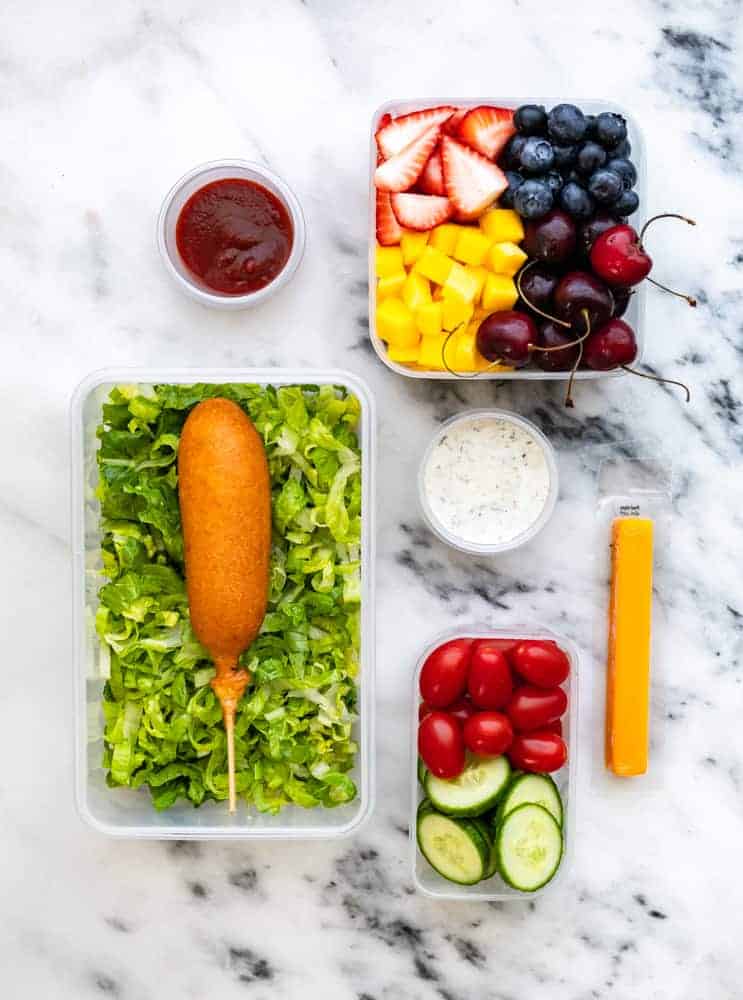 My husband also likes the taste of the State Fair 100% Beef Corn Dogs, especially the 100% beef and honey-sweetened batter. He says that a good corn dog makes him nostalgic; they remind him of growing up and getting corn dogs with his dad.  He wanted me to mention that the outside of these are like eating honey on cornbread, haha. These are available at Walmart, which is where I picked mine up.  Be sure to check out the Shopkick offer to earn points on Tyson products purchased at Walmart.  You can also take quizzes and get exclusive savings when you shop at Walmart here.
Also don't forget to enter the giveaway on my Instagram page. One lucky winner will win a movie ticket to see Teen Titans Go! To the Movies(in theaters July 27th). Be sure to enter by Monday, 8/13.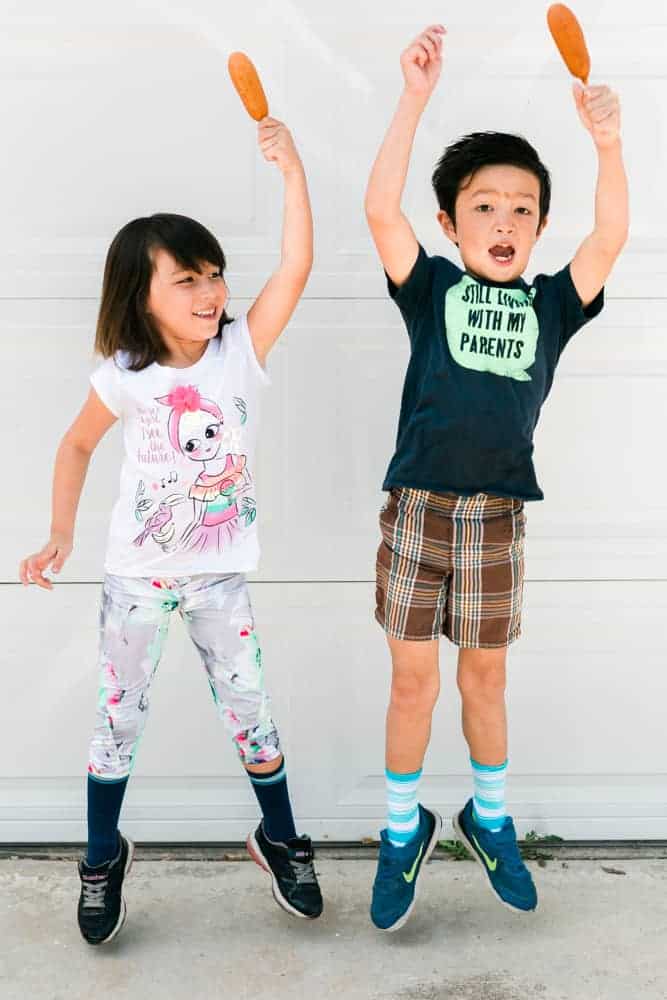 For the recipe today, I want to share this easy yogurt dip that will absolutely compliment the taste of many different vegetables. My kids go crazy for it, another great item to add to the lunch.  It's tangy, refreshing and very light in seasoning. This dip is made from non-fat Greek yogurt that is high in protein. It is seasoned with garlic powder, onion powder, Worcestershire sauce and dried dill flakes. This yogurt dip is also perfect as a sandwich spread.
Ingredients
1

cup

nonfat Greek Yogurt

1/2

teaspoon

garlic powder

½

teaspoon

onion powder

¼

teaspoon

Worcestershire sauce

½

teaspoon

dried dill

½

teaspoon

dried parsley flakes

Black pepper to taste

Salt to taste
Instructions
In a mixing bowl, add all of the above ingredients. Keep stirring until well combined.