Thanks to Ontario Mills for hosting our trip
Ontario Mills: an Outlet Mall with Class 
Ontario Mills is an outlet mall with class.  The first thing you'll notice are the fresh and hip stores at Ontario Mills, from to Saks Fifth Avenue Off 5thto Nordstrom Rack, Coach to Forever 21, Puma to Guess.  There's nothing worse than driving to an outlet mall only to find dated brands and stores that you wouldn't normally shop.  Not the case here.  They not only have the best stores, Ontario Mills has amazingly low prices.  I purchased some dresses and tops from Neiman Marcus Last Call marked down over 70% off!  That's actually another one of my pet-peeves, when you drive to an outlet mall only to find the prices are the same as a normal store.  Ontario Mills is different in that a large percentage of their stores are outlets.  The great brands and prices are enough to bring me here, but that's not all that Ontario Mills has to offer.
ONTARIO MILLS EXTENDS WRAP IT UP SUPER SALE  THROUGH DECEMBER 20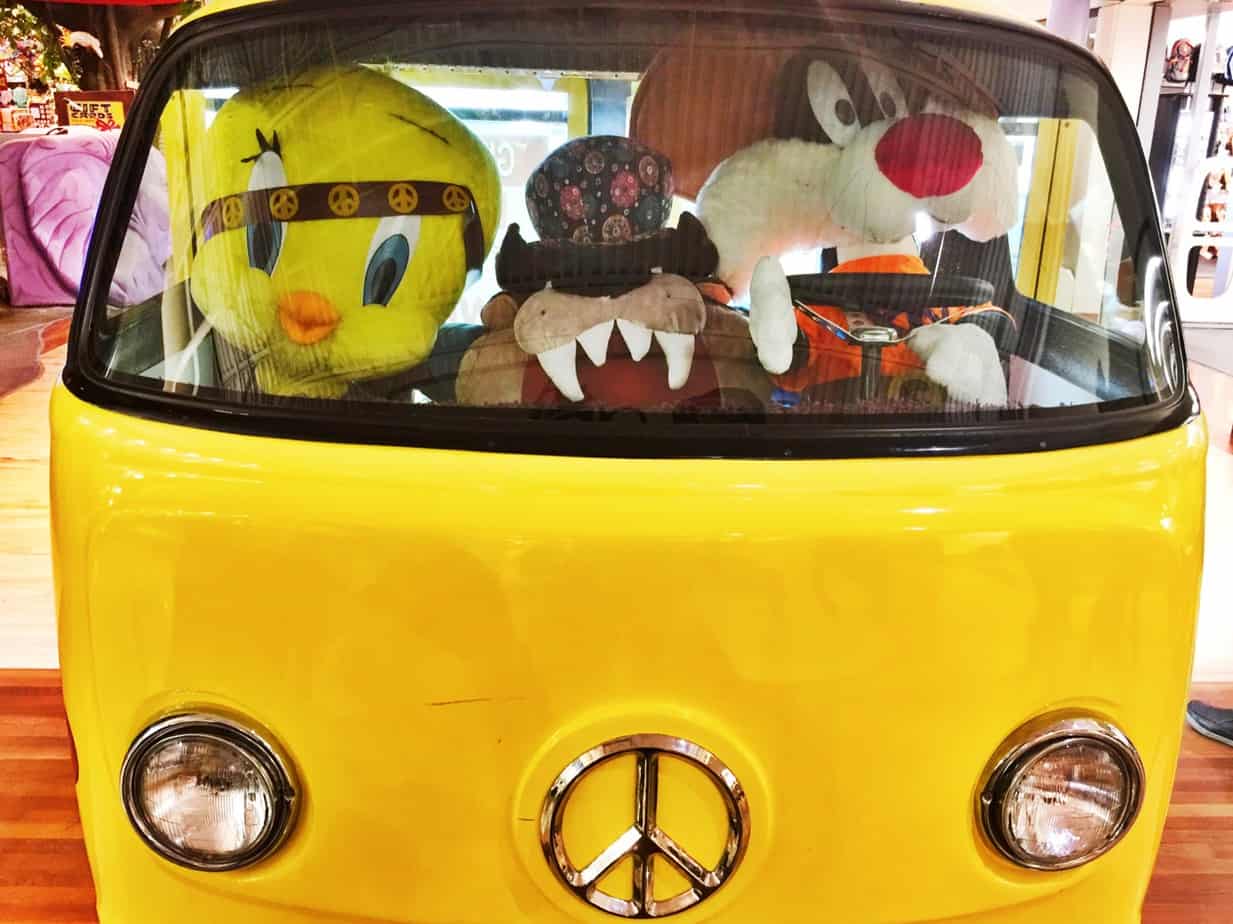 A Family Friendly Ontario Mills Mall  
Ontario Mills is my kids' new favorite mall, with three stores in particular that could have easily filled their Christmas lists: The LEGO Store, Disney Store and Build-A-Bear Workshop. The LEGO Store was raging, with tons of kids and adults taking in the setups all around the store and the custom build area.  The big Mickey Ears drew us into Disney Store, where we found great discounts and geared up on Frozen and Star Wars.  Speaking of Star Wars, if you haven't been to a Build-A-Bear Workshop for a while you need to check out their adorable Stormtrooper™, Chewbacca Bear ™, and others from both new and old Star Wars movies.  How adorable!
The Paw Patrol Bears were really cute too, I love this place.  With Carter's Stride Rite, The Children's Place Outlet and a lot of other kid stores I was also able to fill out their wardrobes for the winter months ahead.  On-top of the stores there are more kid-friendly kiosks than other malls.  Custom-made posters were a hit for our kids with their names written in calligraphy.  There was also fun eye-candy throughout the mall that they enjoyed (such as the VW van driven by Looney Tunes characters, and a gorgeous Ferrari).
Holiday Season Shopping at Ontario Mills 
Ontario Mills is the perfect mall for holiday shopping.  The stores already have insane prices, and many add big additional promotions for the holidays (I caught the Wrap It Up Super Sale with some stores shaving 70% off their prices).  On top of the holiday deals, Ontario Mills as mentioned it's a mall with Santa Clause all setup for the kids.  With his winter wonderland setting you'll walk away with some great pictures as did we.
Another reason that makes Ontario Mills the best mall for the holidays is that there are tons of things to do right inside the mall.  Break up a marathon day of shopping with a movie at the attached AMC, or better yet with some games and food at Dave and Buster's.  We enjoyed a delicious lunch there with my family that included steak, burgers and a killer version of a fire grilled salmon.  The kids stayed and "had the most fun ever" with daddy playing games, giving me a couple of hours to knock out shopping for their gifts.
Location of the Ontario Mills Mall
The Ontario Mills mall is located close to Los Angeles, Orange County and of course the Inland Empire.  We came up from San Diego and found it was an easy, straight shot up Interstate 15.  Knowing this will definitely change the course of our future shopping as the deals at Ontario Mills are unbeatable.  It will also be the perfect stop on the way home from Las Vegas road trip, (assuming we don't blow all of our savings at the blackjack table).
The X-Factors that Makes Ontario Mills Unique
When I go to a mall the last thing that I want is a drab, stale feeling.  Ontario Mills has a lot of unique stores to make the shopping experience fun and fresh.  Some of the places I already mentioned like the LEGO Store and Dave and Buster's are obvious slam dunks, but there are a lot of other stores that make Ontario Mills stand out.  Here are just a few:
The Rainforest Café: with its simulated and thunderstorms and huge animals even if you don't eat there it's fun to spend time there.
Pin Up Bootique: Vintage looking dresses and other rockabilly items… very fun.
Sam Ash Music Stores – Guitars, drums and other instruments as far as the eye can see (the store is huge).
Ghirardelli Chocolate – This store is beautiful, and it's one of my favorite chocolate companies.
Tuttimellon  – I am so hooked on self-serve froyo, and theirs is great.
Shoes Shoes Shoes!  There are tons of options whether picking up some skater shoes at Vans or old school Chuck Taylors at Converse, or maybe some newer school Crocs they have at least 10 stores just for shoes.
Whether you are a tourist or a local I recommend spending some time at Ontario Mills mall.  You may intend to only spend an hour or two but don't be surprised if you have a blast and stay the whole day, as that's exactly what happened to me!
Due to customer demand, Ontario Mills is extending its Wrap It Up Super Sale for an additional week –now through Sunday, December 20!
Ontario Mills is located at the intersection of Interstates 10 & 15 in Ontario, CA, 38 miles east of Los Angeles and within driving distance west of Palm Springs and north of San Diego. It is open regularly from 10 a.m. – 9 p.m., Mon-Sat, and 11 a.m. – 8 p.m. on Sunday. For more information on Ontario Mills, please call (909) 484-8300, visit www.OntarioMills.com or follow Ontario Mills on Facebook at www.facebook.com/OntarioMills or on Twitter at www.twitter.com/ShopOntario.
Don't forget to take holiday photos with Santa! Click here for more details