📖 Recipe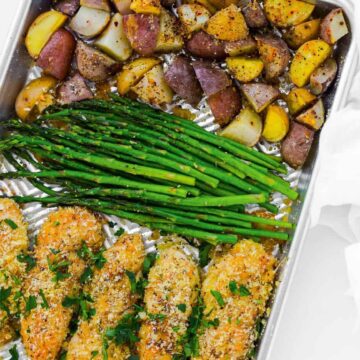 Oven Baked Parmesan Chicken Tenders with Italian Seasoning
Instructions
Preheat the oven to 350 F degree.

In a small bowl, blend together olive oil, garlic powder and Italian seasoning.

In a medium bowl, mix the bread crumbs with parmesan cheese, basil leaves and pepper.

Dip the chicken strips into oil mixture then dredge them into the seasoned Panko parmesan mixture

Bake in the pre heated oven for about 15-20 minutes or until the chicken is no longer pink or until golden.