Parents: Don't be the last of your friends to download PatPat!
PatPat is a free App that gives amazing deals on just about anything baby, from kids clothing, maternity dresses, toddler dresses, baby clothes, diaper bags, baby girl dresses, cute baby outfits to baby costumes..  As a mother of a two year old and a four year old I am constantly on the lookout for great apps in this space, and PatPat is red-hot right now (scorching, in-fact… it's been showcased this week on Apple Store home page as a top free app).    If you're a parent of a young child or have a bundle of fun on the way, you need to check it out asap, especially because you can get 35% off + $5 for first order use the promo code ""POSH35″ – valid for new users only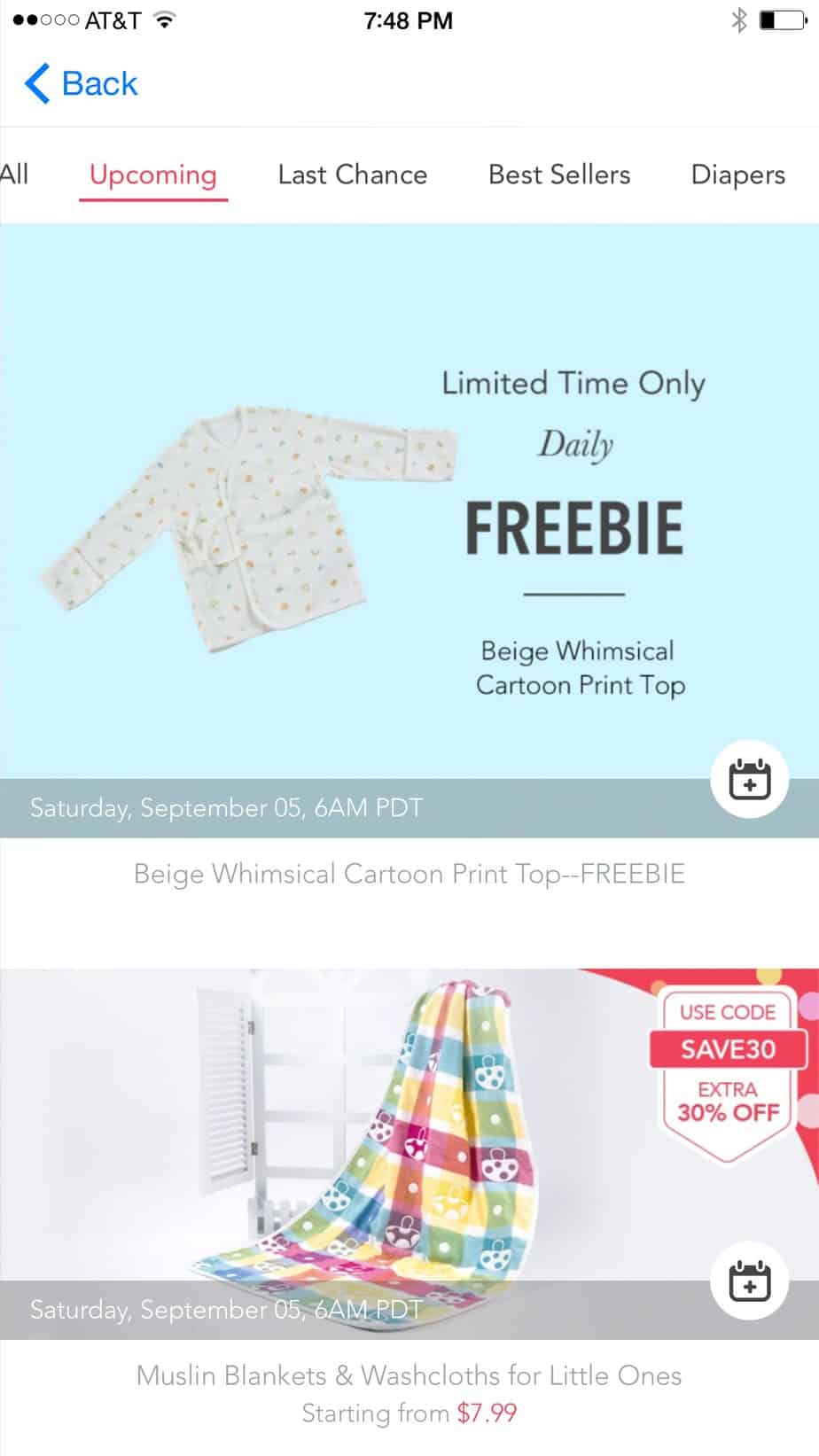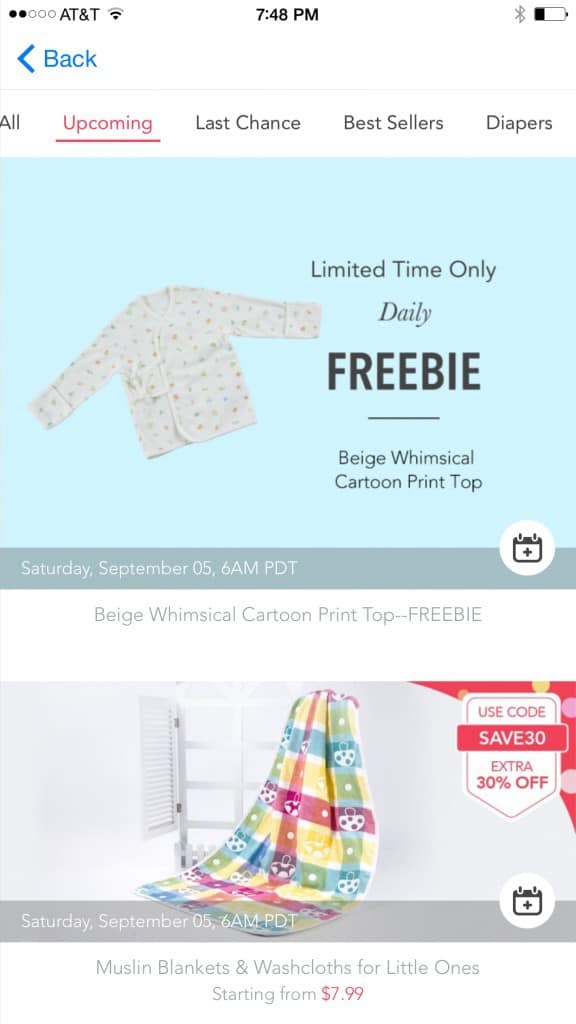 PatPat calls themselves "The Mommy of all e-commerce marketplaces", and I can see why.   Below is my personal experience of using their app:

• The app has a great user interface.  It's simple to navigate, organized and intuitive.  I like the category breakdowns and can get exactly where I want to go, fast.  There are a lot of apps out there these days this is without a doubt in the upper echelon.
• The selection of items on PatPat is unique.  Not only have I not seen most of these items anywhere else, I haven't even seen anything like them before!
• Free Shipping on all products!
• There's a definite fun-factor with this app.  I foresee myself opening it daily just to check out what's new and cute, even if I don't intend to purchase anything that day (but we know how that goes ).
• The prices are great!  I have seen some of these items for 3 to 4 times the price on PatPat.  They work directly with the manufacturers and can therefore bring great savings (up to 90% off).
• Fresh new deal events every morning (and not just one or two, sometimes up to twenty).  Also a daily freebie.
• There are extra deals that you can get on-top of their already low prices.  One way is to share (or "Pat") with friends.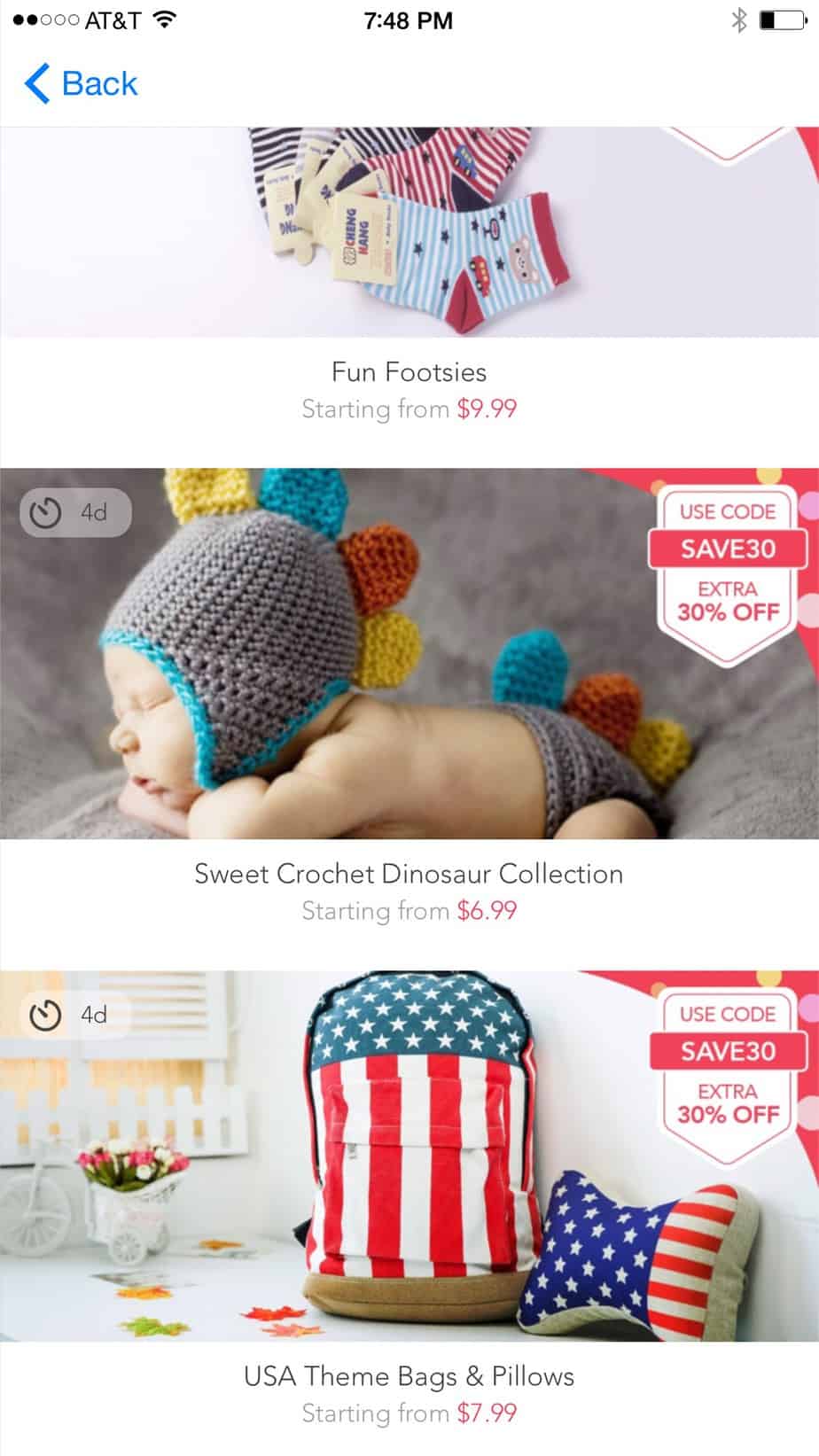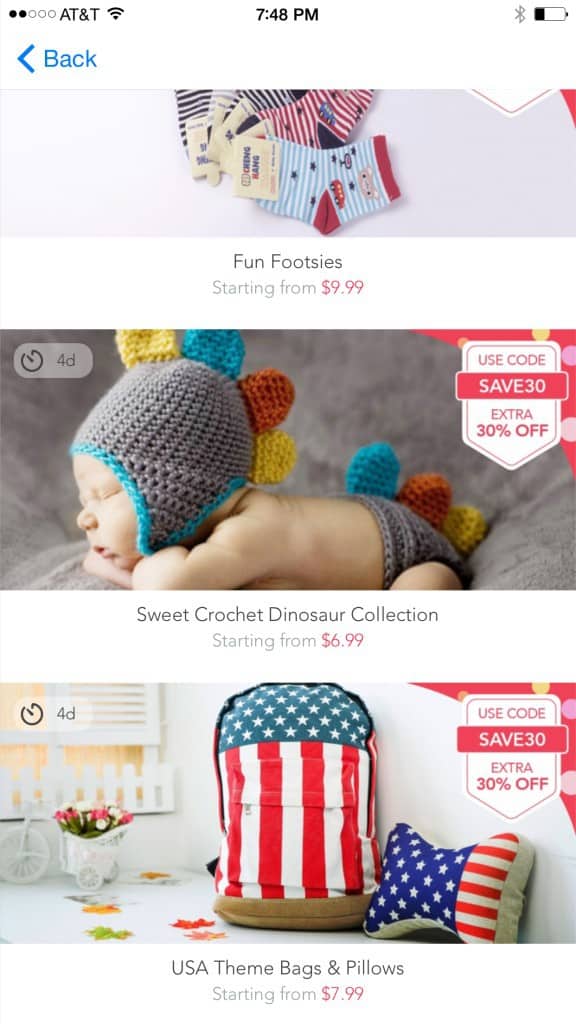 I also like that PatPat seems to really vet out the products they sell for safety, efficacy and quality.  I wish all companies did this.  Here's more on the company:  PatPat website
Also, I love when apps are free so I can try them out.  PatPat is available on Android and Apple:  iOS Download(iPhone) or Android Download.
They have some of the cutest baby clothing and kids clothing that I've ever seen.  Here's a screenshot I took of a few collections that caught my eye.
Click image to enlarge
I am definitely picking up something for the Sweet Crochet Dinosaur Collection for the next baby shower I attend.  Adorable, and notice that prices start from only $6.99!
I was scrolling through and all of these items jumped out at me, I know that my two year old daughter would adore those bed lamps!  And those imprinted necklaces starting at $5.99 are a steal.
Once you find an item that you like (for example this ladybug outfit for a photo session), just tap on it to view more details, check out sizing, the return policy, and the option to add it to your cart.

Don't overlook the great selection on colorful and educational toys:
In the Creative Snowflake Building Blocks Set pictured your kids can build anything from the bridge pictured to a colorful peacock, a car, or anything else their creative minds can think up.
They have other categories for Accessories (such as kids watches and hair accessories),  Women's (from daily wear to corsets and petticoats), Essentials (to keep parents organized at home and on the go), Diapers and more.  There's even a Halloween section with baby costumes and more(almost all costumes are under $20, too)!
Look at the accessories, so hard to choose!
I also like that PatPat gives a sneak peak of the Upcoming collections (so you can plan ahead):
In summary I have a feeling that millions of parent of young kids will be soon be making PatPat their first stop for all of these different baby items.  With the current promotion it's a great time to check it out for yourself.  Enjoy!
This is a sponsored post.