Parmesan Roasted Cauliflower Recipe
This roast recipe is very simple but tasty. If you're looking for a healthier alternative to frying, keep reading to learn this parmesan roasted cauliflower recipe. I served this to my kids today as "a snack" and they wolfed it down. It of course goes well with rice dishes and with diverse proteins from light fish to hearty meats.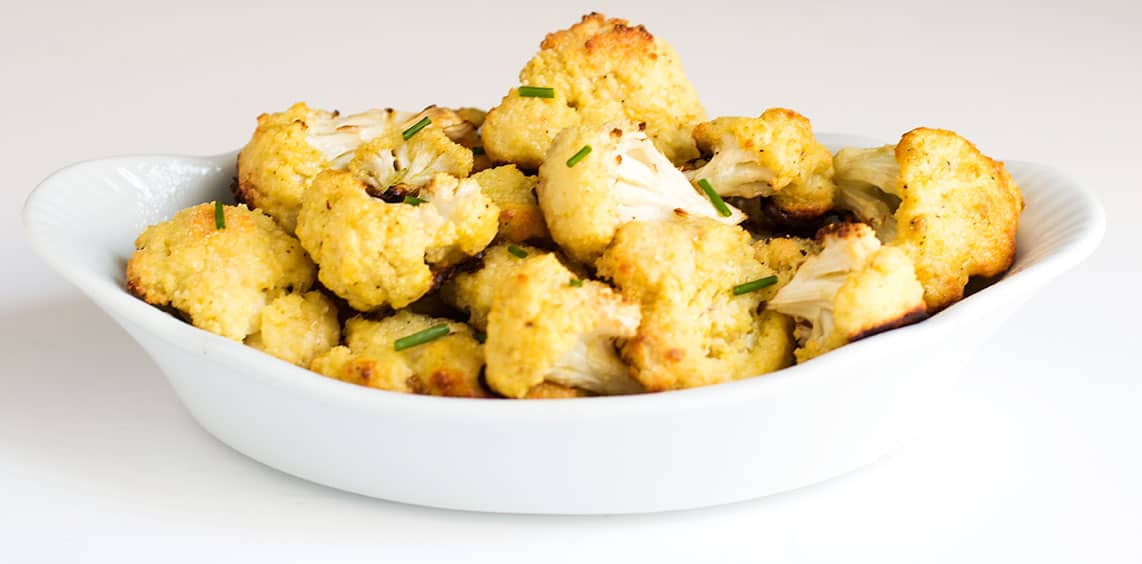 Baked Cauliflower versus Fried Cauliflower
I enjoy baking cauliflower in an oven because the dry heat cooks it (or other veggies) evenly on each side. I love the taste of fried cauliflower but this oven roasted cauliflower recipe is as tasty as fried, lower effort and less mess than frying. It uses less oil and is healthier than frying cauliflower, too. I just spray some olive oil cooking spray, then toss in seasoned cauliflower florets then drizzle afterwards with a small amount of olive oil. I grew up making stir-fried vegetables and it's second nature for me, but have modified many fried recipes to roasting and am quite pleased with the results.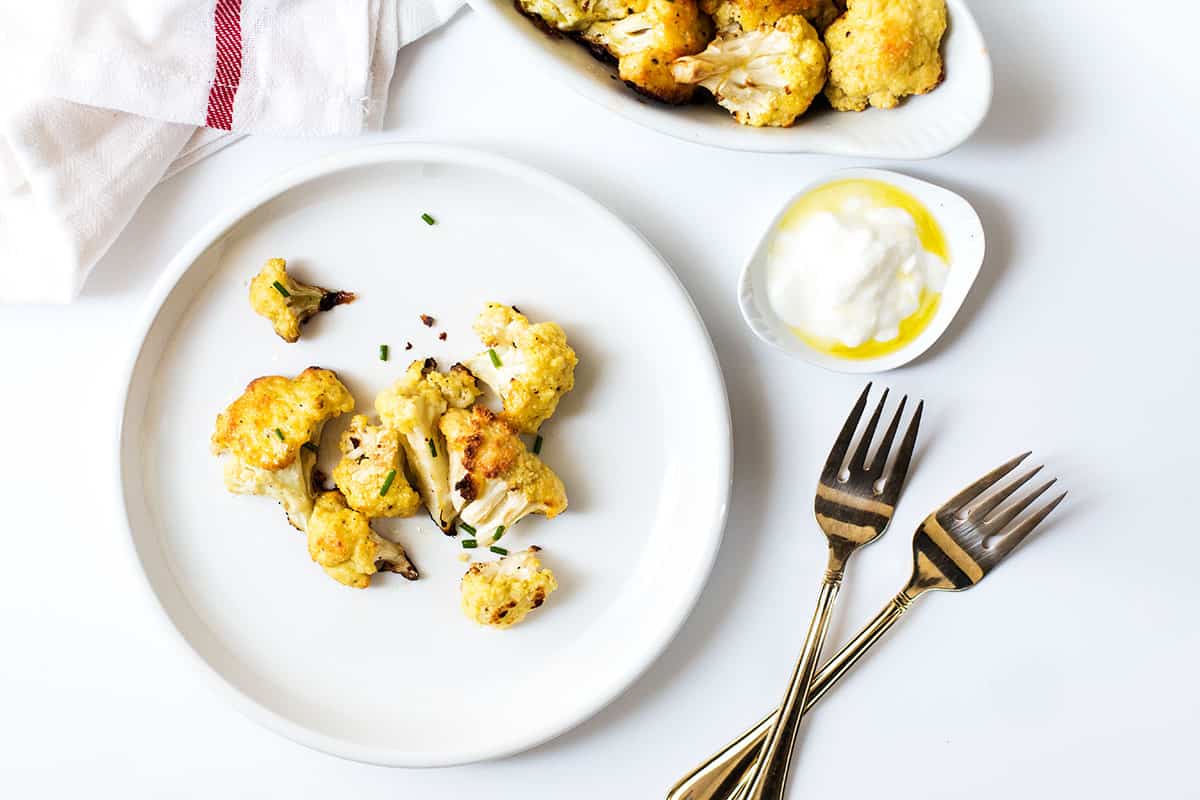 I think this recipe is even better than the roasted curry cauliflower I've made before. I used a small amount of adobo seasoning for this cauliflower recipe. You can purchase the seasoning at most local markets. The adobo seasoning I bought contains sea salt, so I would highly recommend you to check the ingredient list before adding extra salt. Also, I am a cheese lover but cut back on the amount in this recipe to let the other ingredients like adobo and garlic shine.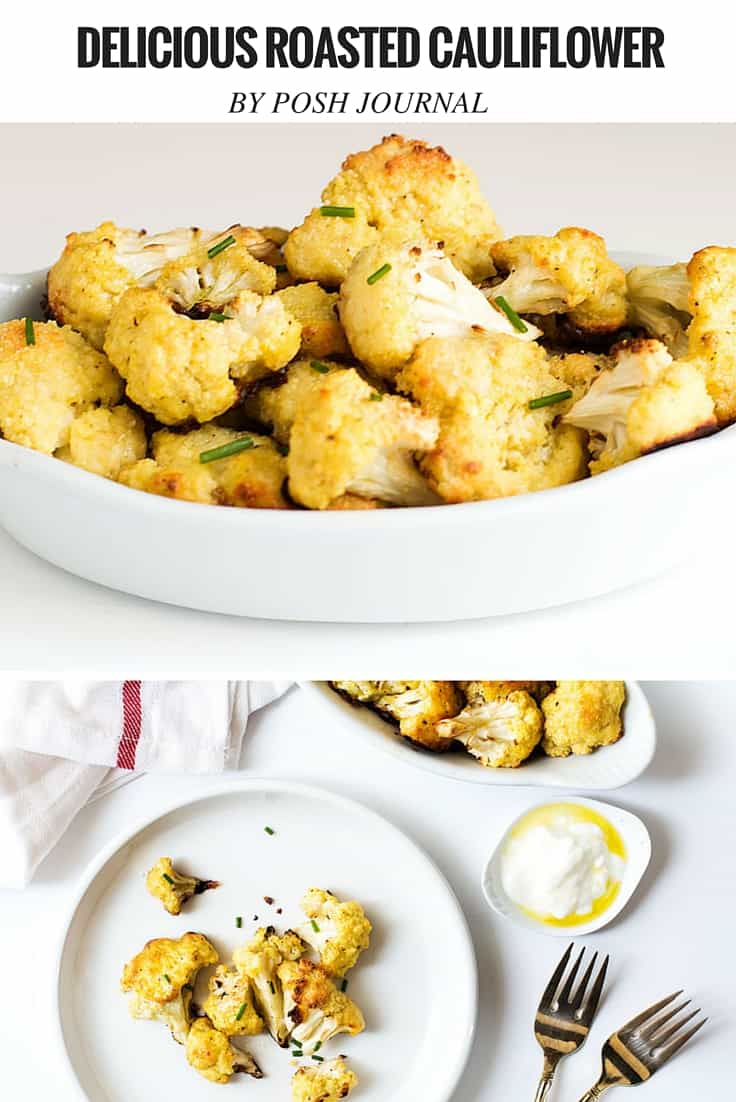 Parmesan Roasted Cauliflower Ingredients and Cooking Steps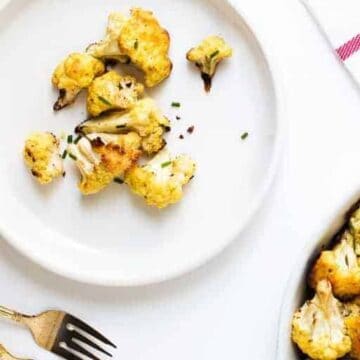 Parmesan Roasted Cauliflower Recipe
Ingredients
1

head of cauliflower

,

cut into florets

2

whole eggs

,

cracked and beaten

Reduced Fat Parmigiano-Reggiano

,

or Parmesan cheese (amount varies based on preference, enough to coat), grated

½

tablespoon

of adobo seasoning

,

depending on the brand (check the amount of salt in ingredients)

⅓

teaspoon

onion powder

⅓

teaspoon

garlic powder or 2 garlic cloves minced

Olive Oil Spray

3

Tablespoon

of Olive Oil
Instructions
Preheat the oven to 425 degree then spray baking sheet with olive oil cooking spray

Beat the eggs, then add onion powder and garlic powder in the bowl. Dip in the cauliflower then season with parmesan cheese.

Toss cauliflower florets onto baking sheet, drizzle with a small amount of olive oil then roast for 25 minutes.
Check out our readers' picks: