The reviewer has been compensated in the form of a Best Buy Gift Card and/or received the product.
There's no better time to get a smart watch to help you reach your goals in the new year.  For most of us that includes staying fit and organized, and the LG W7 is at the forefront of technology for both.  My husband has been wearing it for a week now and could talk your ear off on has favorite features.  It's groundbreaking in that it gives him top health coaching through Google Fit, while also having the technology and interface to navigate through and master his busy day.   To boot, this is the best looking watch he's ever worn.  At least 3 times a day someone will ask who makes it (with its design he usually responds "MI6"…major Bond fan).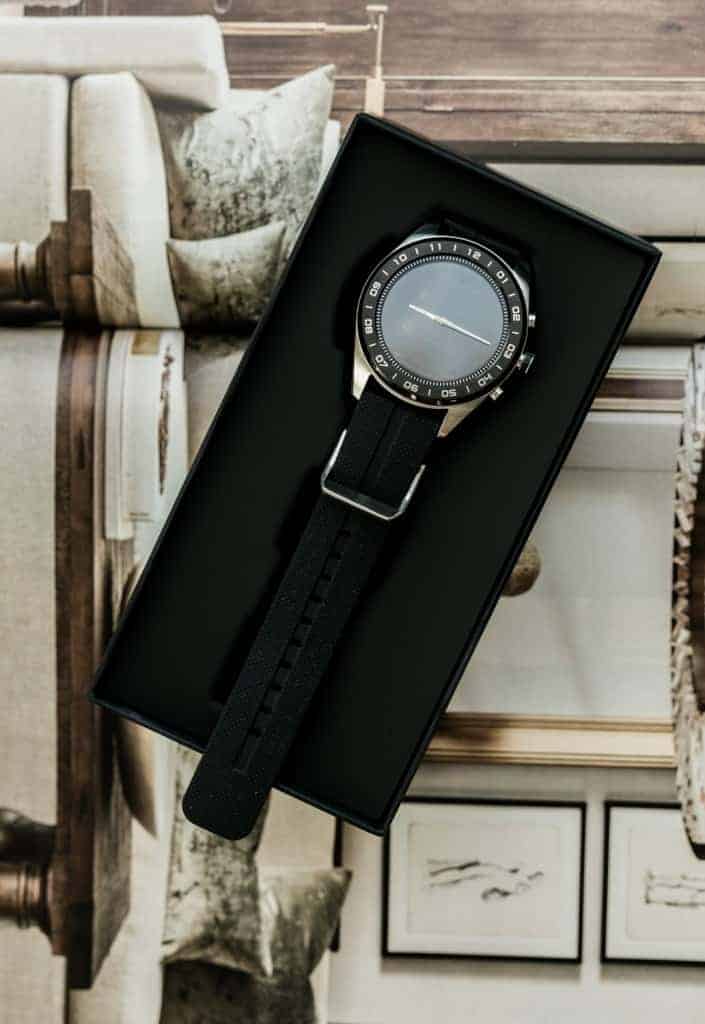 In his job my husband is always running around from meeting to meeting, calling people in-between, then checking off tasks for himself, me and the kids the rest of the day.  His job is important but don't get me wrong, some of those texts are about fantasy football, some of the lists are about his Netflix queue, and a few of the calls are about a funny meme he saw that morning; nonetheless it's all important to him and he wants to stay on top of it all and has always been big on productivity tools.  Google Assist is an another level in that regard, and with the large screen on the watch it just takes a quick peek to get caught up.  I've seen people bumble through other watches for 20 or 30 seconds on their smart watches to get the same info as a glance or two on this one. Google OS and the proactive notifications are spot-on to his needs.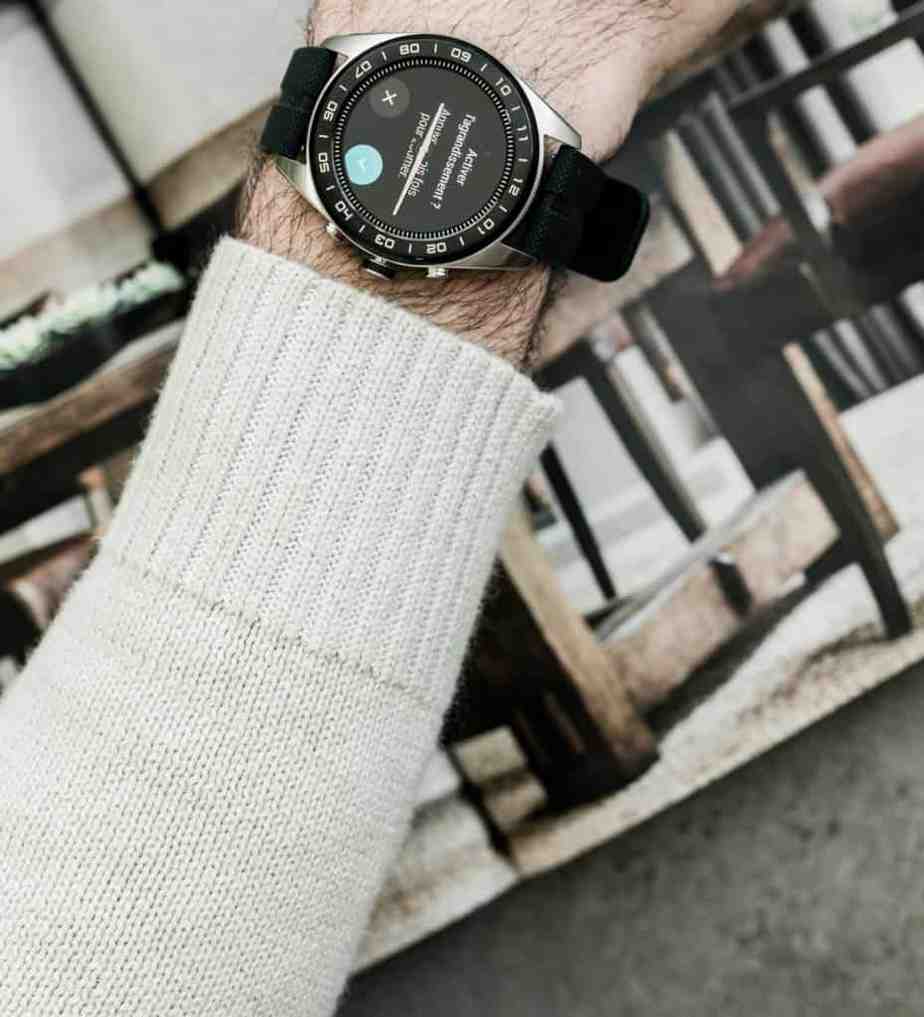 We started our new year's resolutions early this time around and a major one for my husband is to lose 20 pounds (again).  He actually lost it about three months back but has put it all back on, most of it earlier this month.  I think it's all the chocolates and snacks they put out at his work…. I digress.   Google Fit is partnering with the World Health Organization and the American Heart Association for guidelines on activity tracking so he can check in on where he needs to be for his age, height, etc.  With Google Fit he can go much deeper than just steps, calories and miles (but keeping atop those three is of course a nice start).  For instance, there are tips and points awarded for making smarter decisions around health throughout the day (rather than just focusing on a big workout).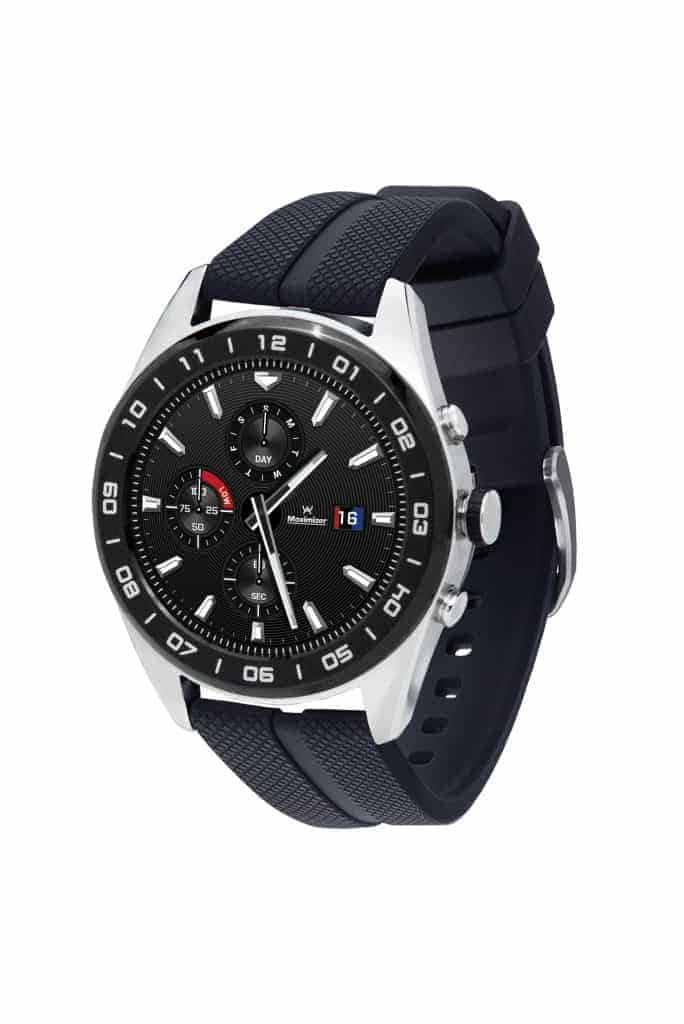 The LG W7 watch is gorgeous.  A year back my husband got a silly looking watch for working out…that lasted 6 months before it found a permanent home in his drawer.  That won't happen with this one, it dresses up a fancy outfit and just looks cool with his normal daily wear.  My favorite part about its look might be the black band, it's sleek yet it pops.  It is a digital watch yet it has mechanical silver hands and tick-marks of a traditional watch, something I've never seen before (or even thought possible).
The watch is compatible with iPhone/iOS and Android.  One last feature that sets it apart is that with the watch-only mode, the W7 lasts for 100 days before needing to be charged.  I love this watch and that it is helping my husband become a better version of himself, and looking good while doing it.