This post is sponsored by Ritz Crackers.
The holiday season is a great time to break out gold and silver for home décor, and the colors work especially well in the dining room. Although some say never to mix silver and gold, I disagree. I like how they work together. Adding in some bright colors—be it red and green for Christmas, blue and white for Chanukah, brown and orange for fall/Thanksgiving, or any other color you like—adds another dimension. Even if it's just some ribbons as accents here and there, I think you'll be impressed with how well most colors look paired with metals.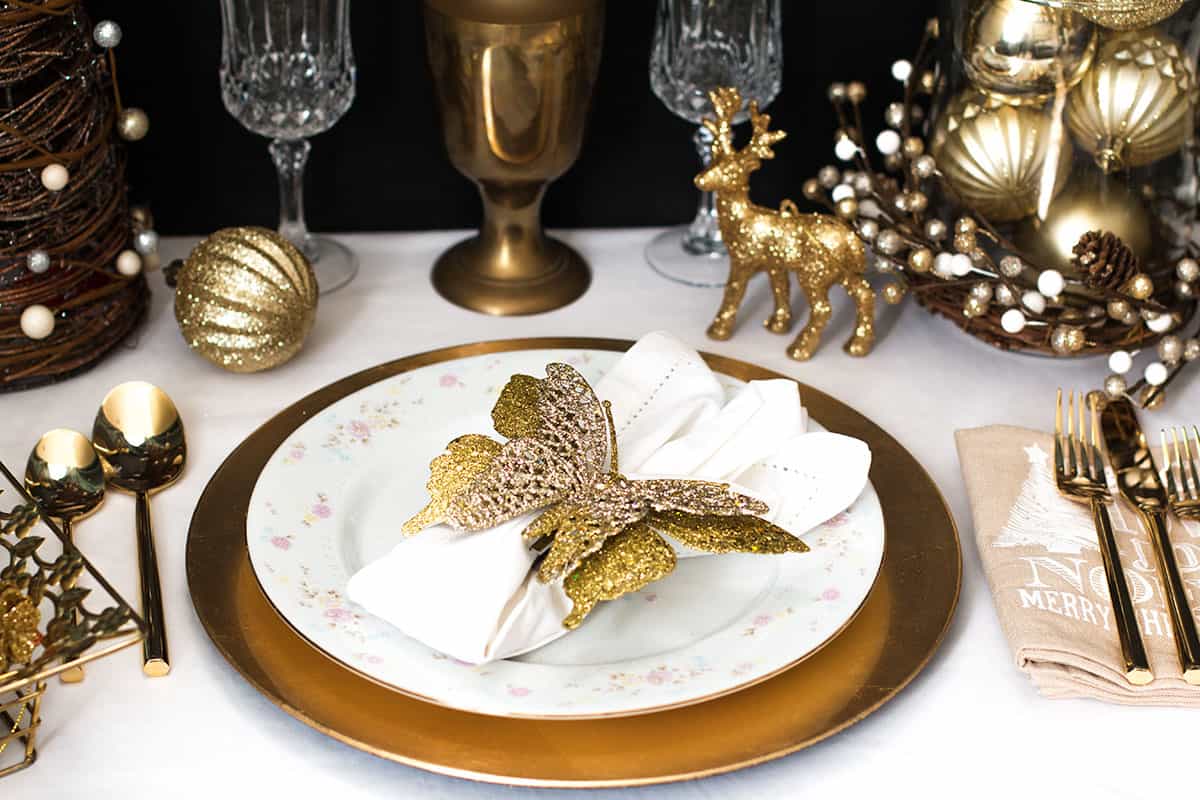 If you celebrate Christmas and have ornaments, think of breaking them out a little early, as some double nicely for the dining room. Woven baskets and bowls can also be a nice touch, especially when used for presenting food. Even if they aren't fully integrated with the meal, they can help set the mood of the room. For example, I have a small gold bowl that I just adore, but the size is too small to hold food. I like it too much, though, and sometimes just place it off in a corner even if it's empty (or holding non-food items like polished stones). On that note, have fun with your holiday décor and make it your own.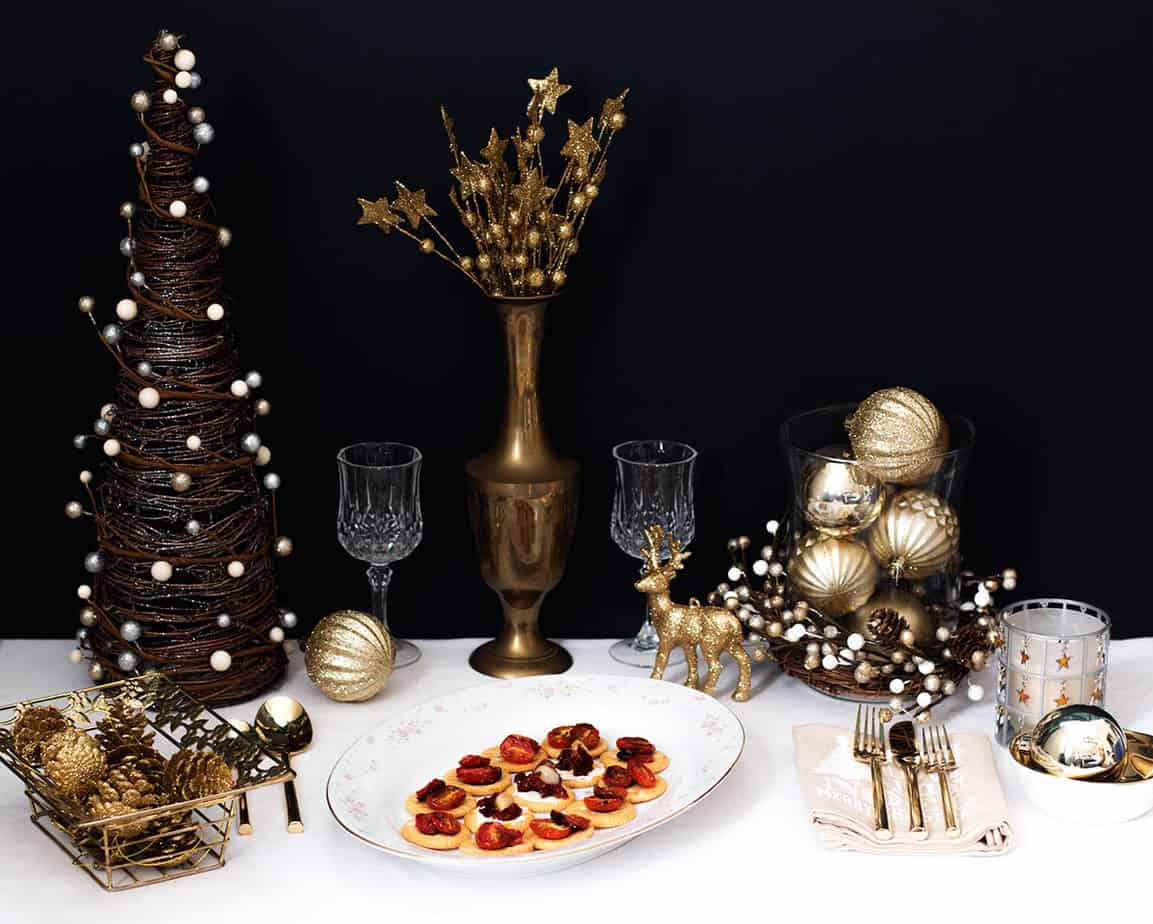 Prosciutto has become a favorite in my family. The savory taste is a favorite from Italy, especially when hand-sliced freshly right in front of you at a deli. Some people like it thick (I do, as well), but most people use thinly sliced prosciutto to wrap around other foods. Figs, asparagus, melon, and cod are just a few examples of the wide-ranging foods that taste amazing wrapped up in prosciutto.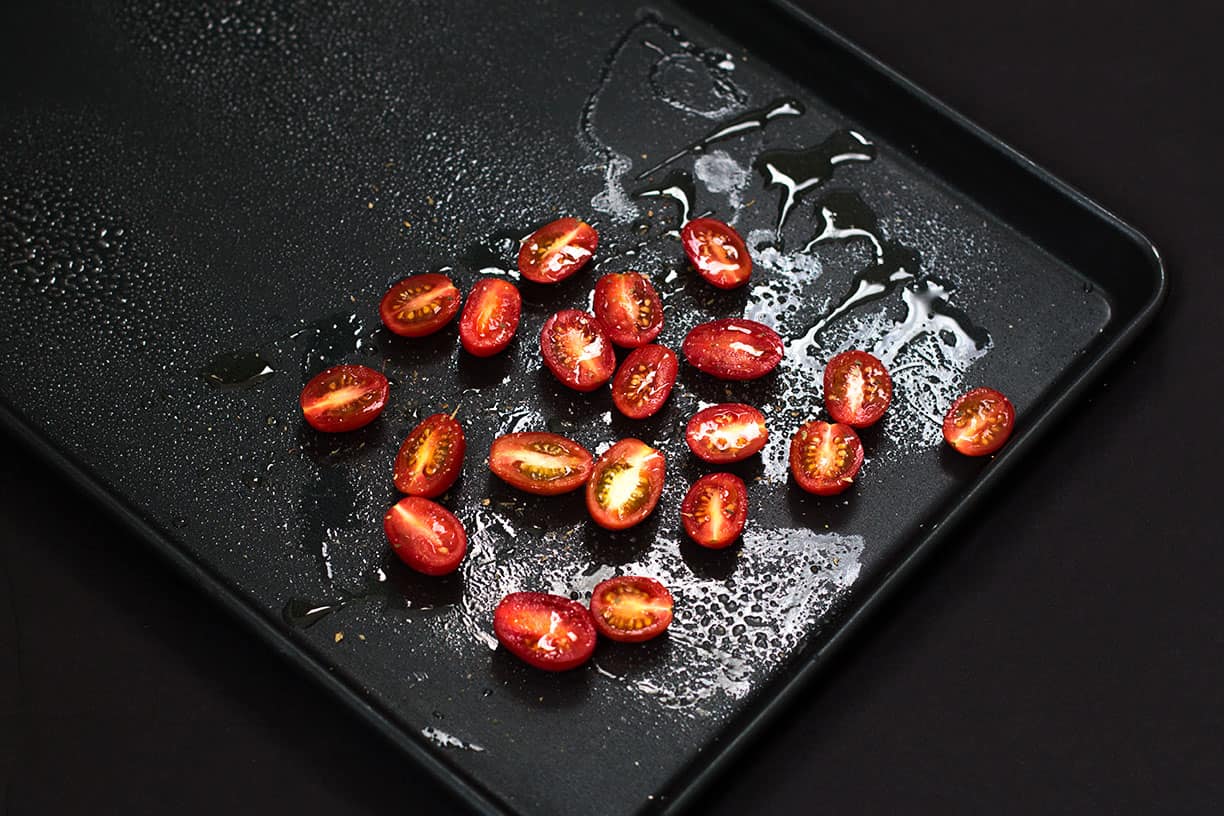 In this recipe, I opted for scallops. They have a soft, light taste that is smooth in consistency and a great contrast to the prosciutto. Add in a light amount of cream cheese/cheese and some sun-dried tomatoes, and place it on a Ritz Cracker. You have now quickly made an appetizer that will hopefully add some joy to your holiday party.
We have found it helpful to always keep some Ritz Crackers on hand for these types of dishes. They can instantly transform a dish like scallops, which normally need plates and forks, into fun finger food. As you can see from the pictures, it still looks elegant yet is enjoyable even for kids (my 5-year-old couldn't get enough of them!). It's easy to add other accompanying taste combinations on their crackers, as I have done here. Need more Ritz Cracker recipes? Check out my previous post Easy and Delicious Finger Foods Perfect for a Party.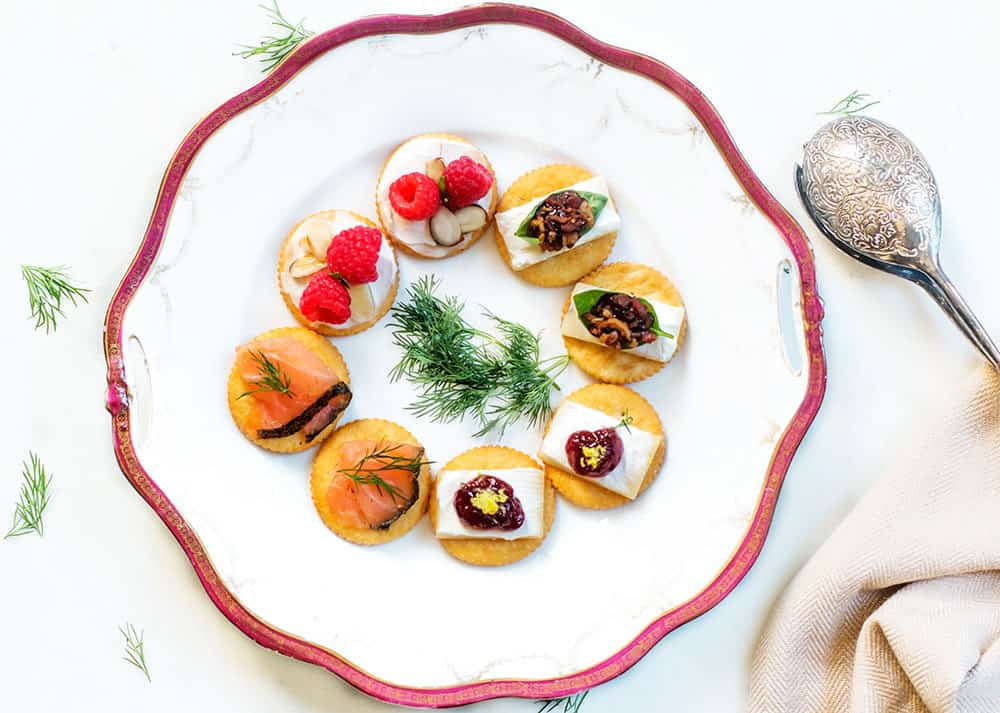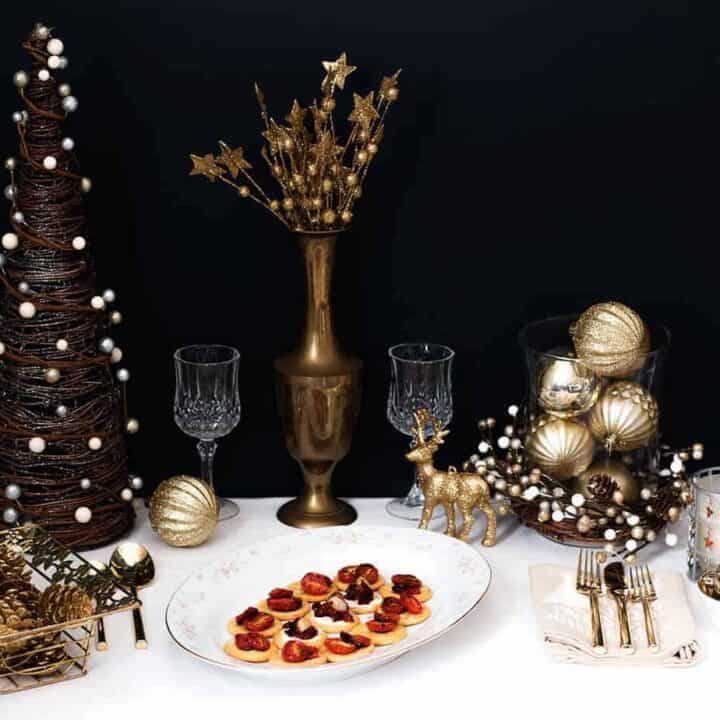 Ingredients
20

Plum Tomatoes

halved

4

Tablespoons

of Olive Oil

2

Tablespoons

of Balsamic Vinegar

2

Cloves

Garlic

minced

1/2

Teaspoon

Salt

Black Pepper
Instructions
Preheat the oven to 375 F

Place the tomatoes on a baking pan

Drizzle with olive oil, balsamic vinegar, garlic, salt and pepper

Roast for about 20 minutes

Serve on top of Ritz Crackers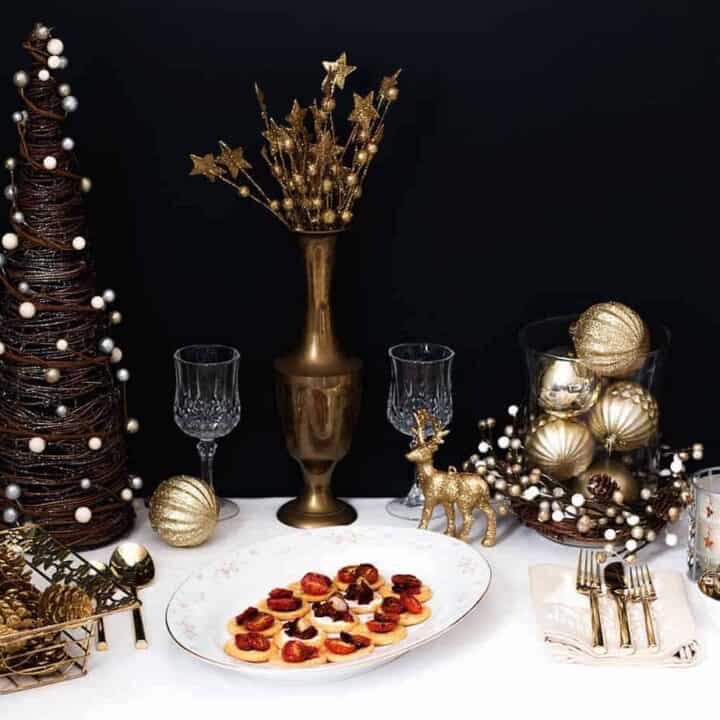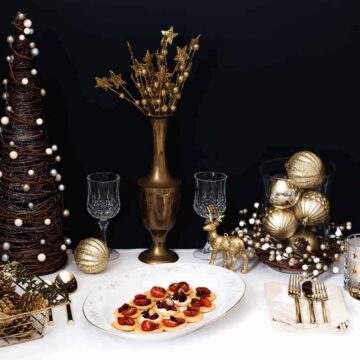 Ingredients
10

Scallops

10

slices

of Prosciutto

Salt/pepper

2

Tablespoons

of Olive Oil

2

Tablespoons

of White Wine

Sun-dried Tomatoes
Instructions
Wrap each scallop with sliced prosciutto

Heat the olive oil in a skillet pan on medium heat then cook each scallop for about 2 minutes on each side ( do not overcook). Drizzle with white wine and cook for another 1 minute

Put aside and serve with sun-dried tomatoes, cheese/cream cheese on top of Ritz Crackers
RITZ; Life's Rich.