Regrow Hair with Women's ROGAINE® Foam + One-year supply of Women's ROGAINE ® Foam Giveaway (ARV $150.00) In my family, hair loss is inevitable. My husband is going through it right now and is getting a bit strategic in the way he styles his hair each morning to hide a couple of thinned out spots. Both my father and father-in-law have lost most of their hair, too. I think it's kind of tough for some men to deal with. My husband is probably going to start doing something about it, whereas the other two feel that it's now just the look that they want to go with and that they wear it well.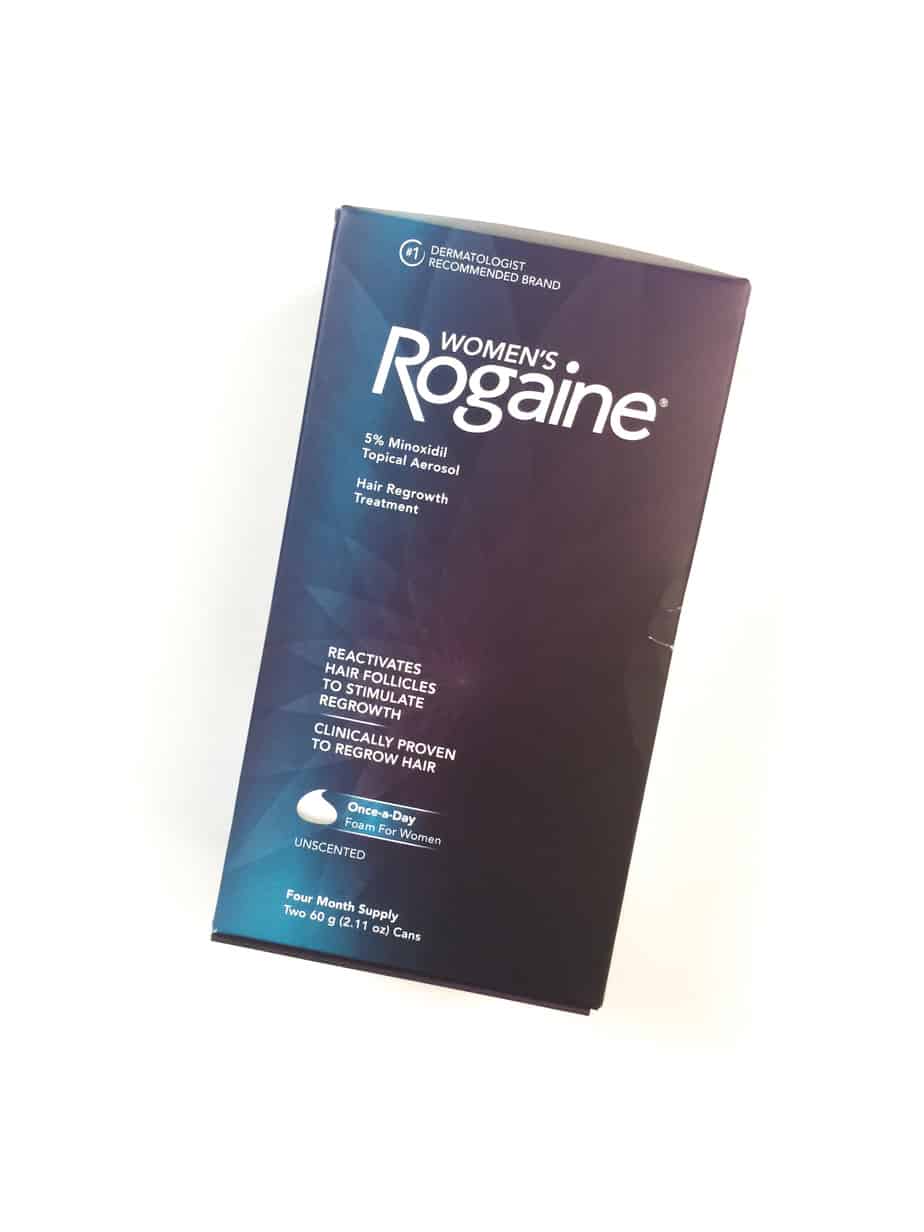 I agree that they do. With the women in my family, thinning hair is a tougher battle. The expectations that are put on women to always look great is definitely different than men, and losing your hair can throw a wrench into our master plans of invincibility and forever looking like we did at 20 years old! Just like wrinkles and shifts in our bodies, women must deal with hair loss and it affects a much larger percentage of women than is talked about. In-fact, 1 in 3 women are affected by hair loss and will notice it in their lifetime. My mom is definitely one of those women, and I myself have started seeing early signs too (some women show signs in their twenties). Research has proven that if I do nothing about it the hair loss will only get worse. I am so glad that Women's ROGAINE ® Foam is out there and addresses this issue. It's made specifically for women and the results that it brings to women are off the charts: 81% of women were proven to regrow hair with new hairs growing in up to 48% thicker than before taking Women's ROGAINE® Foam. I can just imagine how transformational that must feel to all of those women and what a confidence boost it must bring. Hair loss is not the only change that happens to our hair with age, the texture and color of our hair can have drastic changes over time. As for me the color of my hair is still the same (except for when I willingly change it), but the texture is much different than it used to be. My hair had such a silky feel to it and looked full and healthy. Even on my best hair day today I can't come close to pulling that off. So we are dealing with a lot and it's great to have some targeted help (on that note, stylists can be really helpful by recommending different hair styles such as some shorter hair styles that are very much in-style).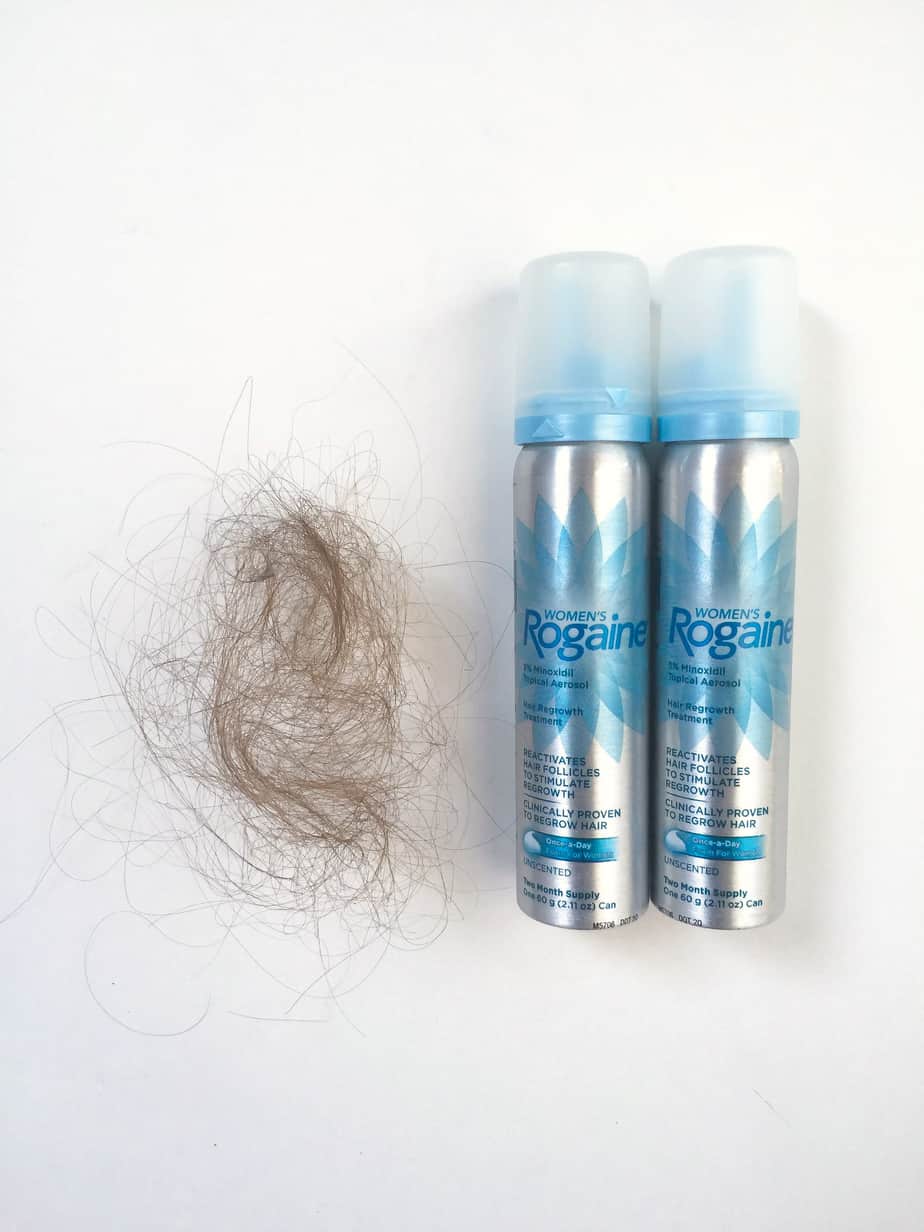 I'm sure that many of you women out there are already experiencing some level of hair loss due to hereditary hair loss just like me. I recommend you research for yourself about Women's ROGAINE ® Foam, where you can learn more about it and give it a try: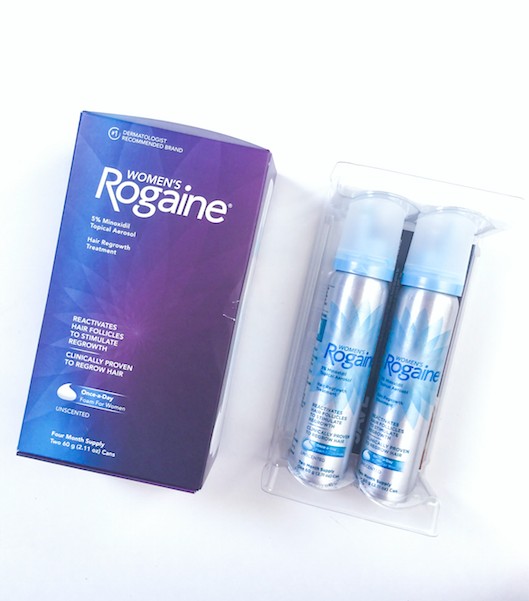 I would like to also point out the 4 main signs of aging hair:
1). Loss of pigment (very common)
2). Decrease in moisture and oil production (I experienced this quite a bit. At first I tried to attribute it to the weather but then realized there was something else going on)
3). Changes in texture (I had attributed this one solely to product at first. Using the right product is important but keep a pulse on how your hair texture has changed over the years)
4). Inactive follicles resulting in thinning and loss of density (this hits so many women of all backgrounds and hair types) There are a lot of great styling techniques that can help hair appear thicker, but to really address the root cause of the problem is the only long-term solution.
Check out my Q&A interview with Jill Crosby:
(1) Is thinning hair completely heredity?
No, Hereditary hair loss is hereditary, however there are several other types as well which can be due to illness or cause by stress or even the by using too much tension while styling hair.
(2) Is there anything that someone can do before hair starts thinning to prevent it?
If the loss is cause by hereditary loss , then no …not that I know of . However in the other cases yes, quite a lot actually. By reducing stress , eating well , sleeping well , exercise and keeping drug use low , also keeping your hair from over processing it with chemicals or over working it , you can great reduce loss.
(3) How about after hair has already begun thinning, is there anything that can be done to slow or reverse the process?Following #2's prodical can help once its started as well
(4) Are there any specific ingredients to avoid when buying hair product to prevent hair loss
Avoid products with a high alcohol content. They cause hair to become brittle
(5) What is the best advice to prevent thinning hair for those who love to color their hair?
Best advice is to work with a trained highly qualified colorist. When you have thinning hair youdont have the same marins of error to work with.
(6) Can someone's diet affect their hair loss?
Yes, diet can effect hair and well as the rest of your over all health.
Women's ROGAINE ® Foam does just that. It is the only FDA-approved once daily treatment with 5% minoxidil (the key ingredient proven to regrow hair). Having the FDA behind this product speaks volumes and means a lot to me as far as testing and safety. And to be able to add it to my daily routine is super easy (mornings work best for me but it can be at night, too). That's such an unobtrusive approach to helping me with one of my problems, I love it! I also love that this product is designed for women as this is not just a problem for men, as the statistics clearly show. Spread the word!
Giveaway : a one-year supply of Women's ROGAINE® Foam (ARV $150.00) – Winners must be 18+ years old and reside in the US.
Ends : October 15 , 2015
To enter :
Visit Women's ROGAINE ® Foam
Subscribe to our newsletter (don't forget to confirm and to activate your subscription)
Must leave a comment in the comment box below to complete your entry
Products were provided by the Women's ROGAINE® Foam. I was selected for this opportunity as a member of Clever Girls and the content and opinions expressed here are all my own.