Disclosure: This is a sponsored post written by me on behalf of PureCare
When I think of technology and innovation, products like smartphones and self-driving cars come to mind. If someone were to tell me that deep innovation and heavy science were going into the sheets I'd probably scoff and say that I'm perfectly fine with mine and that all I need is a higher thread count.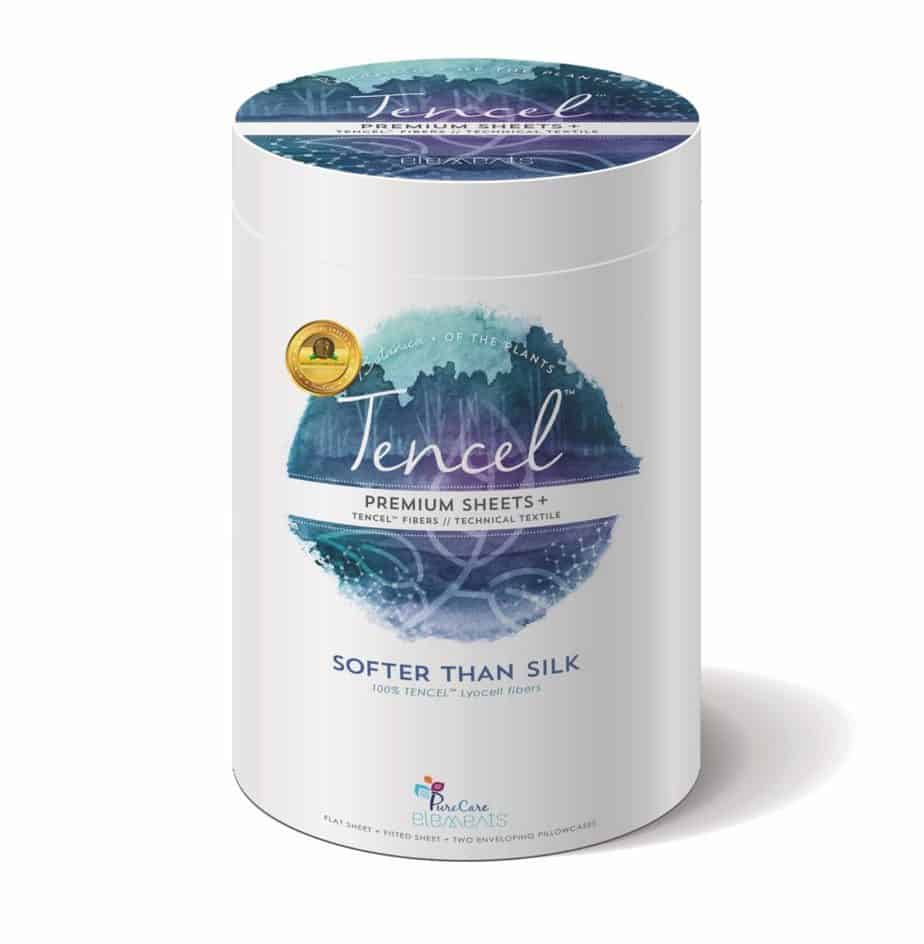 Well, that was at least until I recently had the chance to try Elements Premium Tencel™ Sheet Set by PureCare, a Women's Choice Award winner. They recently shipped me a sheet set and they blew my mind. It would be tough to ever go back to normal sheets, read on to find out why.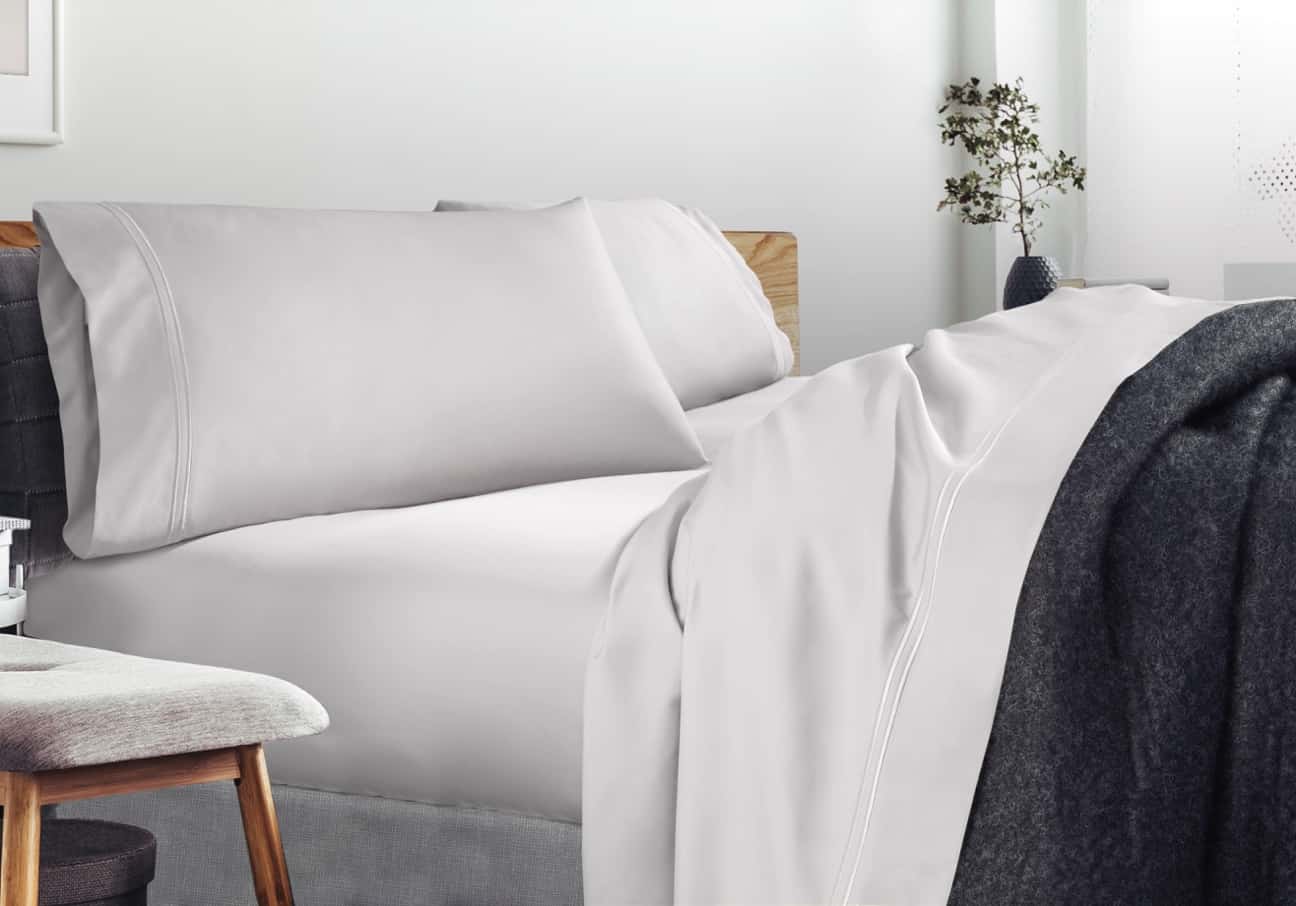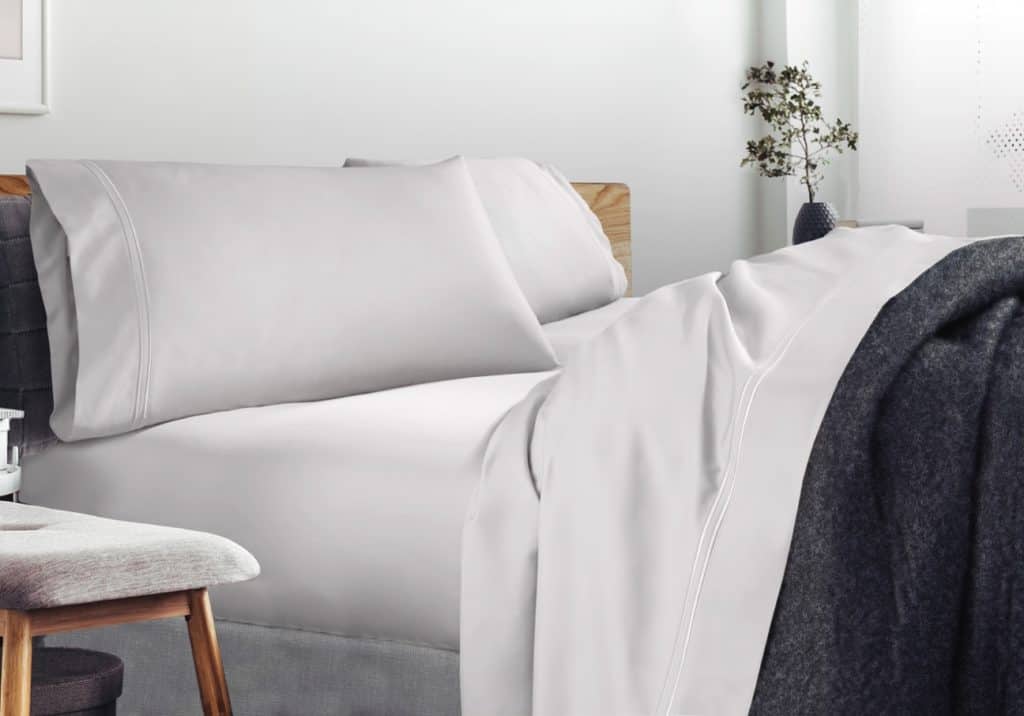 Sheets for a Good Night Sleep
Before going into the technology of the sheets, I should say what is most important to me in my sheets.
First and foremost I'm after a good night's sleep every night and the two things that play into that the most are how a sheet set feels against my skin, and how they feel and breathe temperature-wise. Both of these factors are not so simple (so it's starting to make sense that more technology goes into the products). A distant third factor is how the sheets look. Who doesn't want a pretty and inviting bed to jump into each night?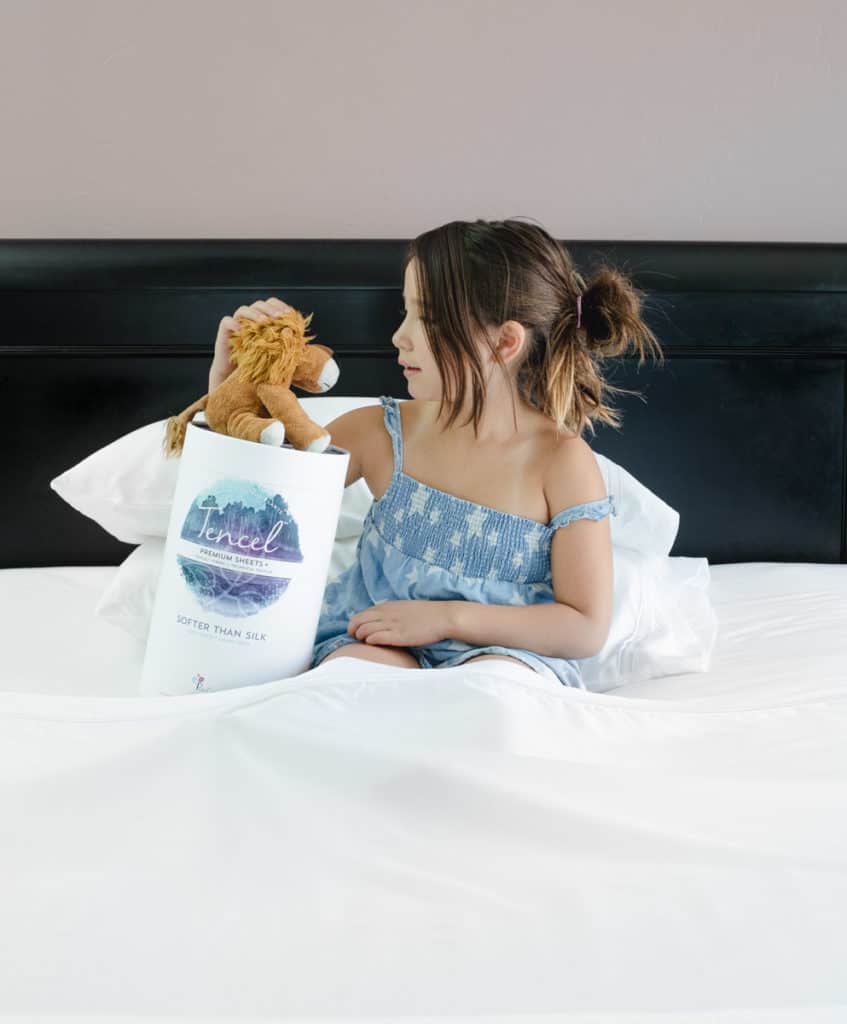 Soft Sheets that Don't Irritate My Skin
I have tried a lot of different types of sheet fabrics over the years. I remember feeling microfiber sheets in a store and thinking they felt soft, then on the first night using them finding my husband sleeping out on the couch as he hated the way they made him sweat and itch. Other fabrics have come and gone, but for most of those, it's something you buy once before learning your lesson and never buying a second set.
This is where the science comes in from PureCare and their 100% Tencel™ linens. They aren't just silky smooth to the touch from day one, but the cellulosic fibers they use make them gentle on the skin, too. With the elevated science behind it will be long-lasting for the months and years that I own these linens.

Breathable Sheets that Stay Cool
The most important thing that factors in when looking for linens is how well they will breathe. I'm from a tropical part of the world and my husband hails from the frozen tundra, and finding sheets that hit that sweet spot of keeping us both snug at night but not at all hot or uncomfortable is a tall task. I thought that my high thread count sheets were good enough, and now I see that's all that they were: "good enough" but by no means amazing.
The Tencel™ cellulosic fibers are botanically crafted from nature, specifically a raw wood pulp from trees that is dissolved in a non-toxic organic solvent. They have that cool-to-touch feeling that you get when you first jump into a bed, and when I wake the next morning it's that well-rested sleep that I usually only get when staying at a high-end hotel with premium bed and linens.
My husband's exact words the next morning were "go buy three more sets of these stencil sheets!"… he got the word Tencel wrong but the message was loud and clear that we both loved our PureCare sheets.
Best Fitting Linens for Comfort and Looks
With the PureCare Elements collection, you also get sheets that fit mattresses perfectly whether standard or an adjustable base. I hate waking up to linens that are half of the mattress, and don't see that happening much with these. They're also crisp and show well, and even have advanced, patented technology in the corners of their sheets. One other nice touch is that their sheets have an additional 4" width on the flat sheets to give more coverage (which translates to less tug-of-war at night!).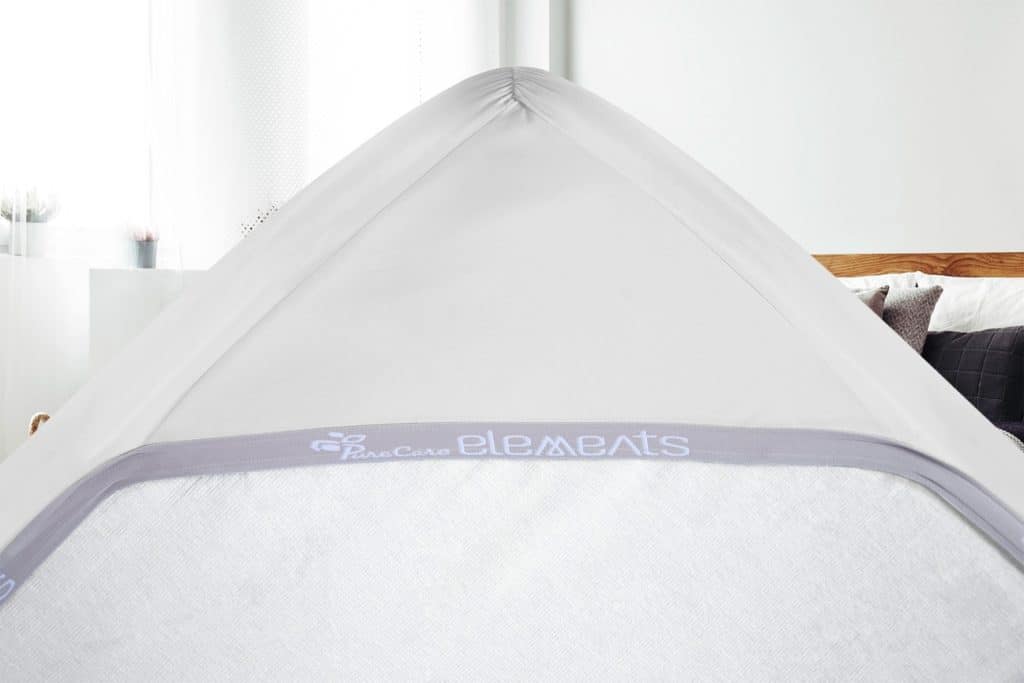 I'd love to hear from my readers on your experiences with PureCare sheets and specifically the Elements Premium Tencel™ Sheet Set. I was honestly hesitant, but feel that I've suddenly been awakened to a better night's sleep (if that makes any sense)!