This is a sponsored post written by me on behalf of Mondelēz International Group. All opinions are entirely my own.
The recipe I'm sharing today is a RITZ Crackers Lady Bug, something that is adorably eye catching yet healthy and very refreshing to eat. I initially made these for my kids but when my husband got home from work and saw us making them he wanted in on the lady bug action.  There's a very polished look to this dish that doesn't take a lot of effort, which is great for me as I can present an elegant, healthy masterpiece in just a few minutes time. This cute recipe is not only appealing to our eyes but also contains fresh vegetables, cheese and a bit of sweet, tanginess from a balsamic glaze. Fun recipes like these serve the purpose of encouraging our kids and husband to get involved in the kitchen. This is a great way to create a family moment, get inspired, be creative have some fun while getting my kids to eat more veggies!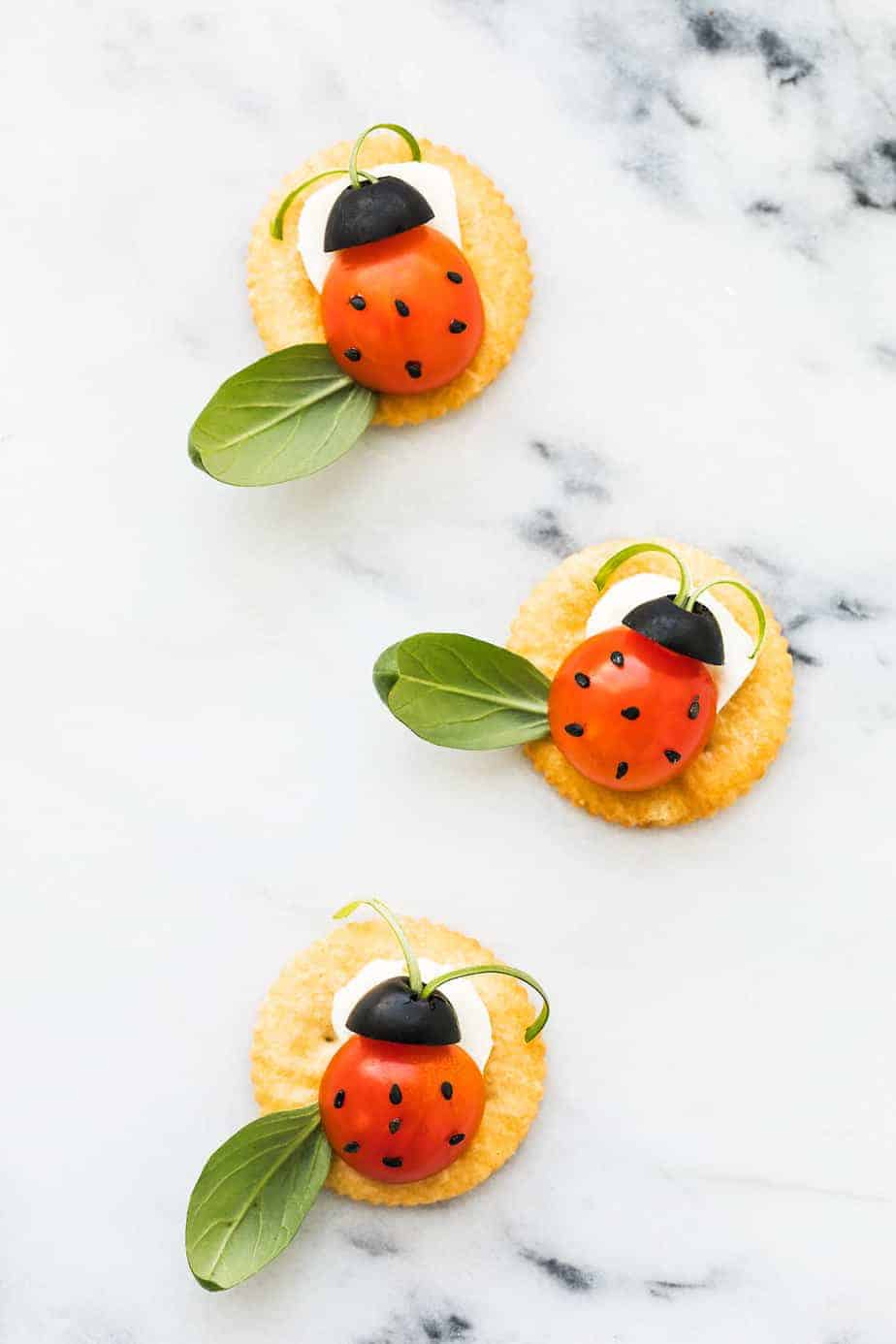 As someone who follows a lot of trends in food it's cool to see that RITZ Crackers stays on-top with lots of new inspiration and creativity.  Check out FamilyRITZpiration.com to get inspired, I sure was!  You can pick up RITZ Crackers at your local Kroger store, which is what I did.  Kroger is great as it can be a one-stop for all of the daily meals that I plan out for my husband and kids, yet still carries everything I need to pull off cool dishes like this one that stand out for my family or for guests on the weekend.  I purchased the RITZ Crackers and all other ingredients to create this recipe at my local Kroger store (Ralph's). If you do not live near a Kroger or Ralph's store, I suggest checking out another Kroger banner store like Food for Less or Smith's. I picked up an extra box of RITZ Crackers as I am always thinking up new ways to use them in recipes, or to stack up a few layers of goodness.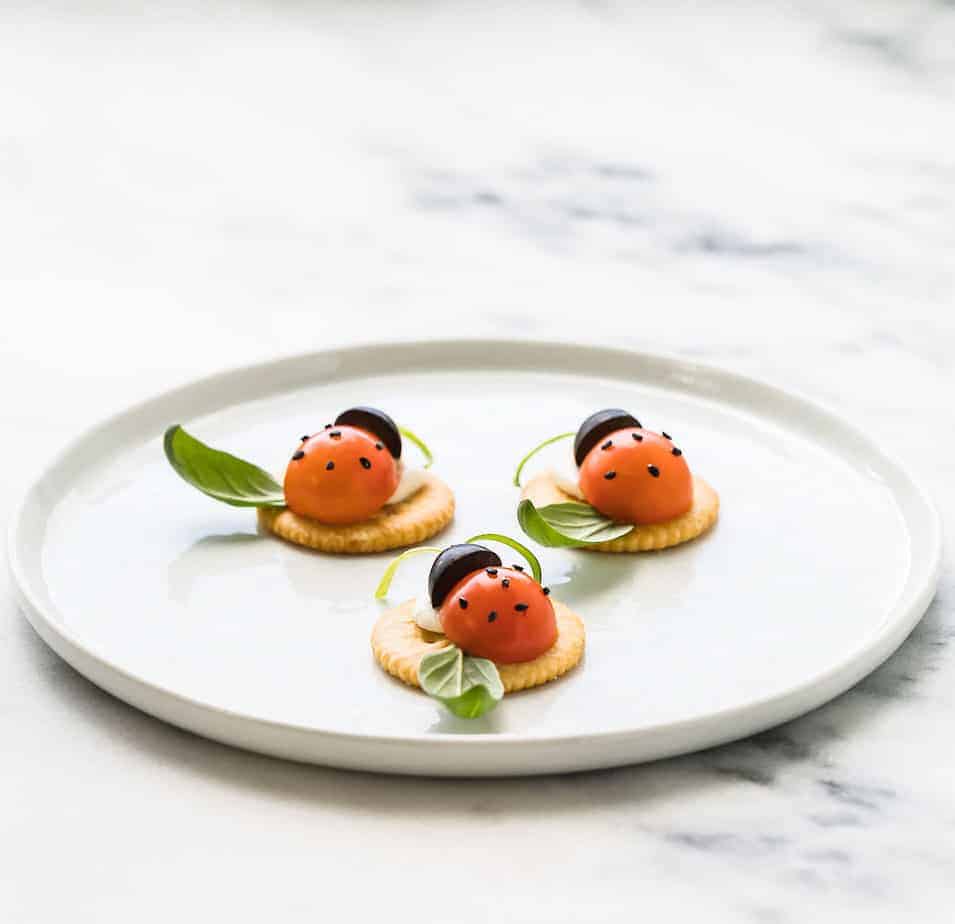 This is the type of meal that my kids will want to eat a few times a week, and actually even want to help in making it.  When I get my kids involved in the kitchen I glow with pride as a Mom who is doing something good for my kids.  There are great lessons to be learned about making healthy choices and taking pride in your work.  While making this recipe I told them about the benefits of some of the veggies they were eating, and also quizzed them a bit on some of the numbers (we're working on learning about halves right now).  Equally as important as their learning in the kitchen, it's just a great place for us to unwind and work on something together as a family.  I cherish those moments, they seem to be too rare these days!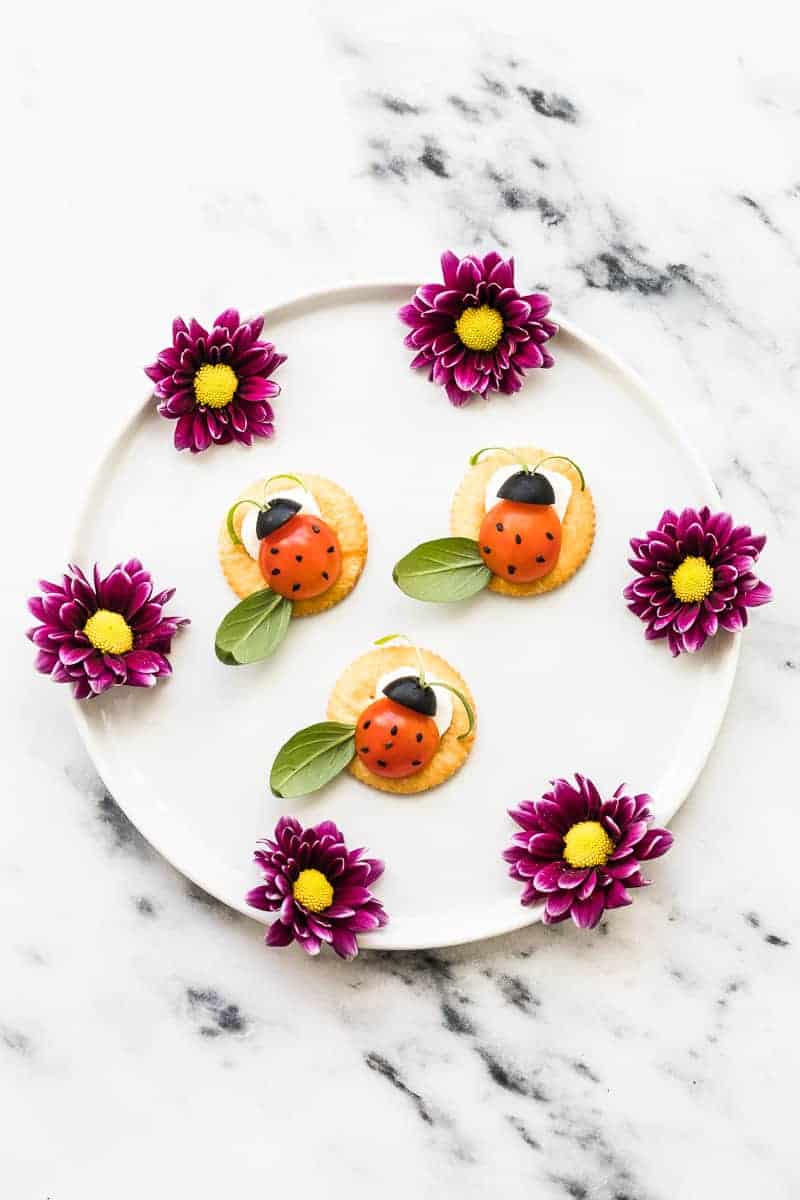 You don't have to be an artist to create a little masterpiece in the kitchen.  Even if you just made this for yourself it would bring a smile to your face and have you reaching for your camera to show off your creation.  I hope you go forward with that as it really is very simple to make.
Find more fun #FamilyRITZpiration here FamilyRITZpiration.com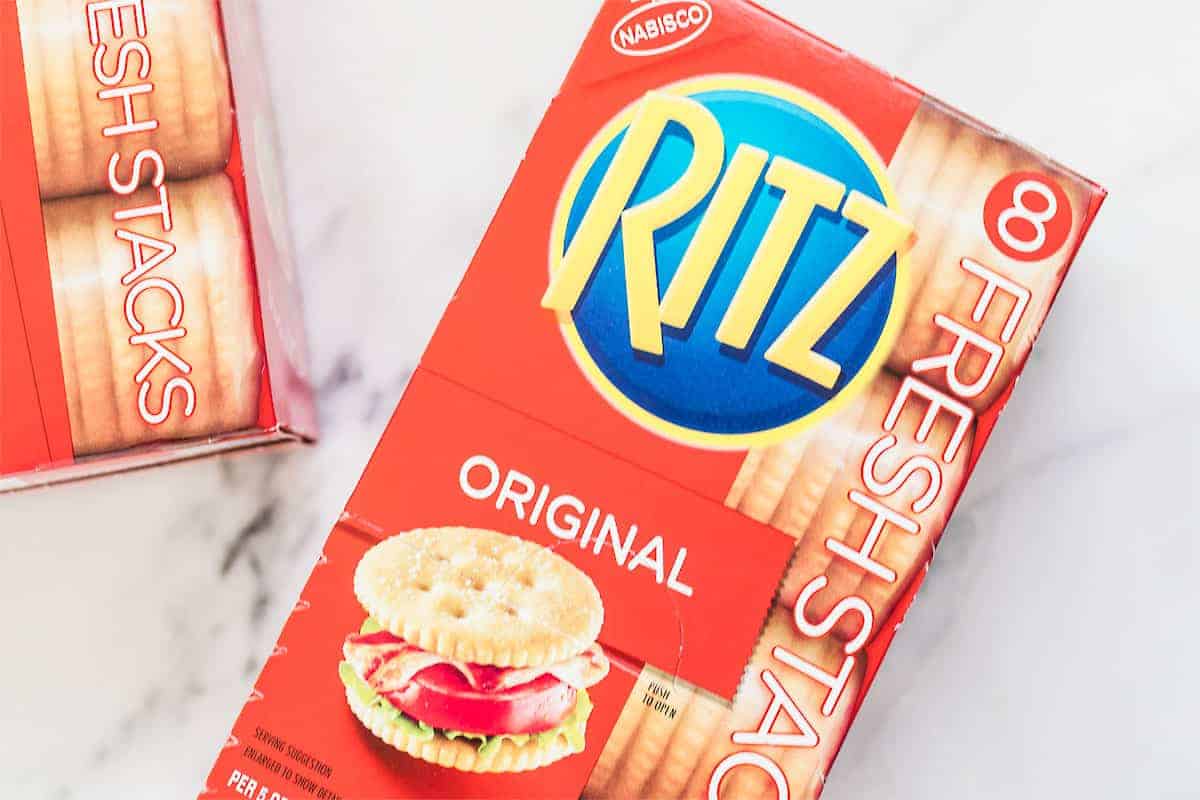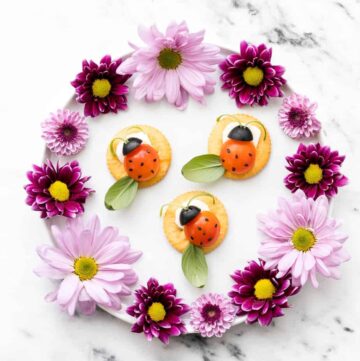 Ingredients
24

RITZ Crackers

6

mozzarella cheese balls

each cut into 4 slices 24 fresh basil leaves

12

cherry tomatoes

cut in half

6

pitted black olives

quartered

1

green onion

green part only cut into 48 thin strips

2

Tbsp

. balsamic glaze

1/4

tsp

. black sesame seed
Instructions
Top each cracker with 1 EACH cheese slice and basil leaf.

Decorate with tomatoes, olives and onions to resemble ladybug as shown in photo. Brush with balsamic glaze; sprinkle with sesame seed.
Notes
Recipe adapted from FamilyRITZpiration.com