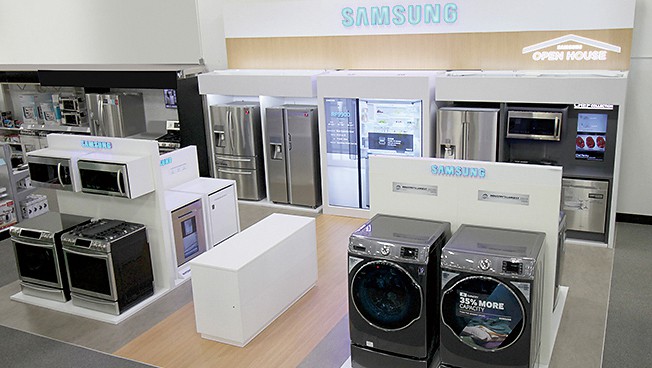 When I hear Samsung I think of innovation. For me it all started with their TVs about 7 years ago. They set themselves apart from and became a leader in that technology and I found myself a happy owner of a Samsung TV that is still looking and sounding great today. I have since become the proud owner of a Samsung refrigerator and a Samsung washer and dryer set. I like to stay on-top of what they're coming out with next as I know it will be cool and potentially life changing. There's a new Samsung Open House in certain Best Buy stores with some brand new sku-s that are right on-par with the excitement and ingenuity that I expect.
Check out the Samsung Technology Brings Innovation Home product pages at Best Buy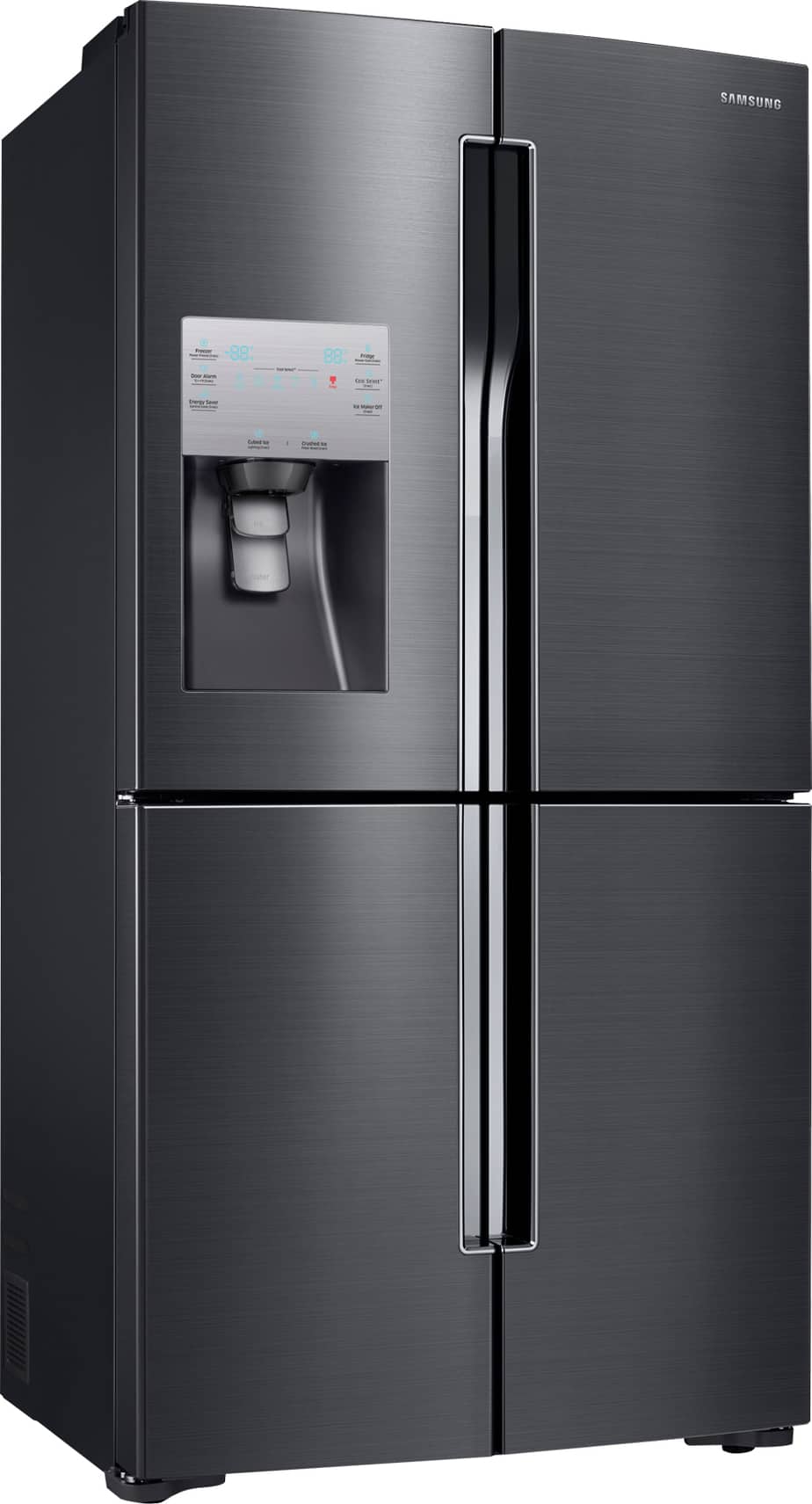 The first product is the Samsung Black Stainless 4-Door Flex™. I love how the refrigerator has a bottom-right door that switches from fridge to freezer just by the push of a button. It's roomy inside and has adjustable shelves and crispers. The Power Cool and Power Freeze features can quickly lower temperatures in the compartments lightning-fast (I have these features on my Samsung fridge and they come in so handy). I love the black stainless steel look… makes me want to redo my whole kitchen with black Samsun appliances as the centerpiece. No fingerprints and they're also magnetic, score!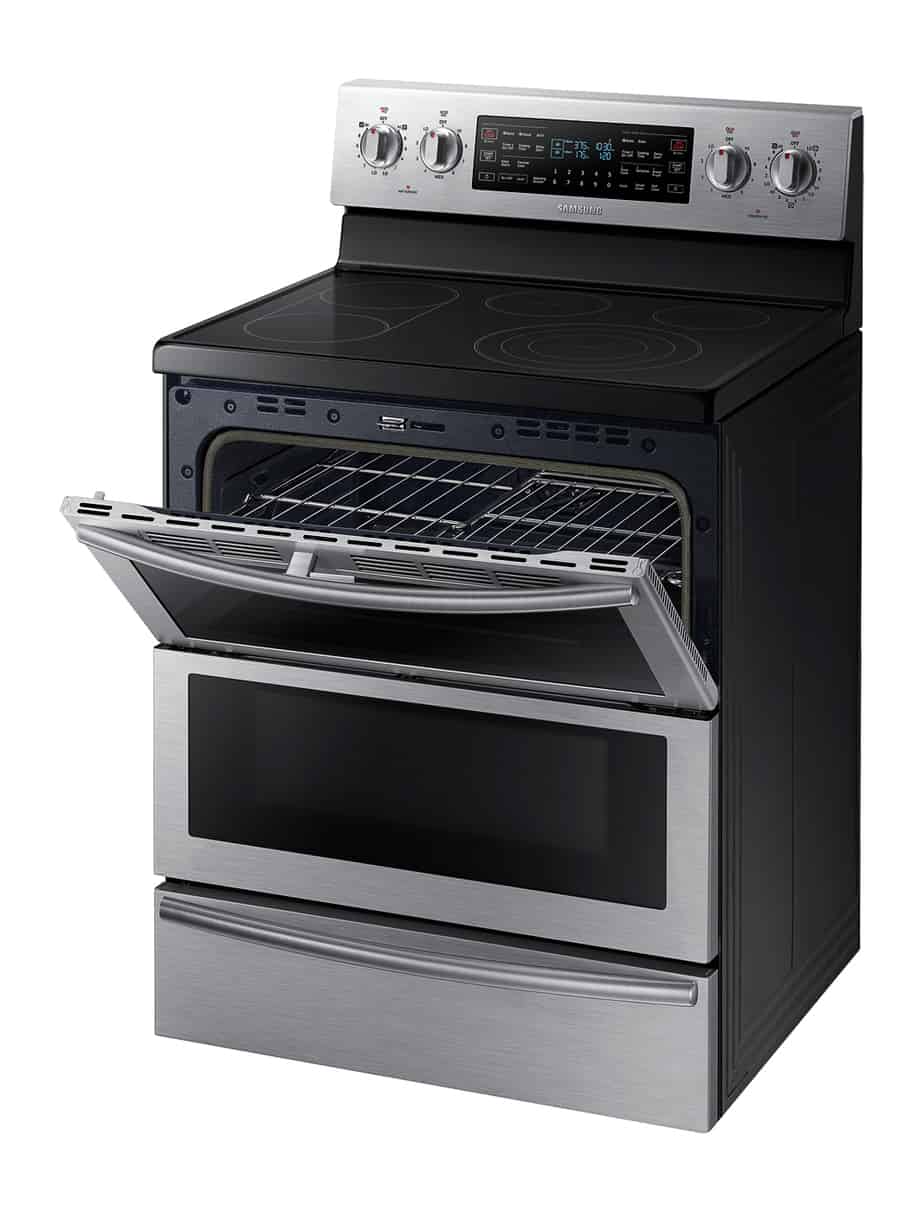 The second product that I want to discuss is the Samsung Flex Duo® Range. It is equally innovative as it becomes twice as affective as a regular oven by splitting in two, enabling you to cook two dishes simultaneously at two different temperatures (or of course have single large oven to cook bigger items). I can just imagine how helpful that would be when I'm prepping for a party and am juggling both entries and appetizers or two different types of entries. I currently have to constantly check in one to make sure it's not burning, and my use of the timer gets all out of whack. Having the 2 different temperatures would be a life-saver. On top of that the range has 5 (yes 5!) cooktop elements and also includes a 3 setting warming drawer.
It is almost as if someone at Samsung watched me working in the kitchen for the last year and recorded all of the times I found myself in a difficult situation, then developed the perfect products to help me. A couple of more things to take note of around these products:
– You can save an additional 10% off 4+ Samsung Major Kitchen Appliances (Runs through 11/3)
– Save an additional 10% with the purchase of 3 or more Samsung Chef Collection appliances. (Runs through 12/31)
– Buy $3000 in Samsung Kitchen Appliances and receive a $300 prepaid card (Runs through 10/31)
Here's a store locator link to see if a Samsung Open House is near you:
The reviewer has been compensated in the form of a Best Buy Gift Card and/or received the product/service at a reduced price or for free