I created this post as part of a sponsored series with Socialstars and SPLENDA® Brand; all opinions are my own. #SweetSwaps #SplendaSweeties
With the cold thawing off and Spring here it's a great time to start breaking out those lighter and healthier meals. For me that means lots of refreshing salads for lunch and dinner. I always have a couple of different varieties of leafy greens in my fridge. The other components of my salads often vary so much from one day to the next, be it meats, tofu, colorful veggies, fruits, or nuts and seeds. We crave fresh and new things in life so I try to make salads an exciting experience for my taste buds.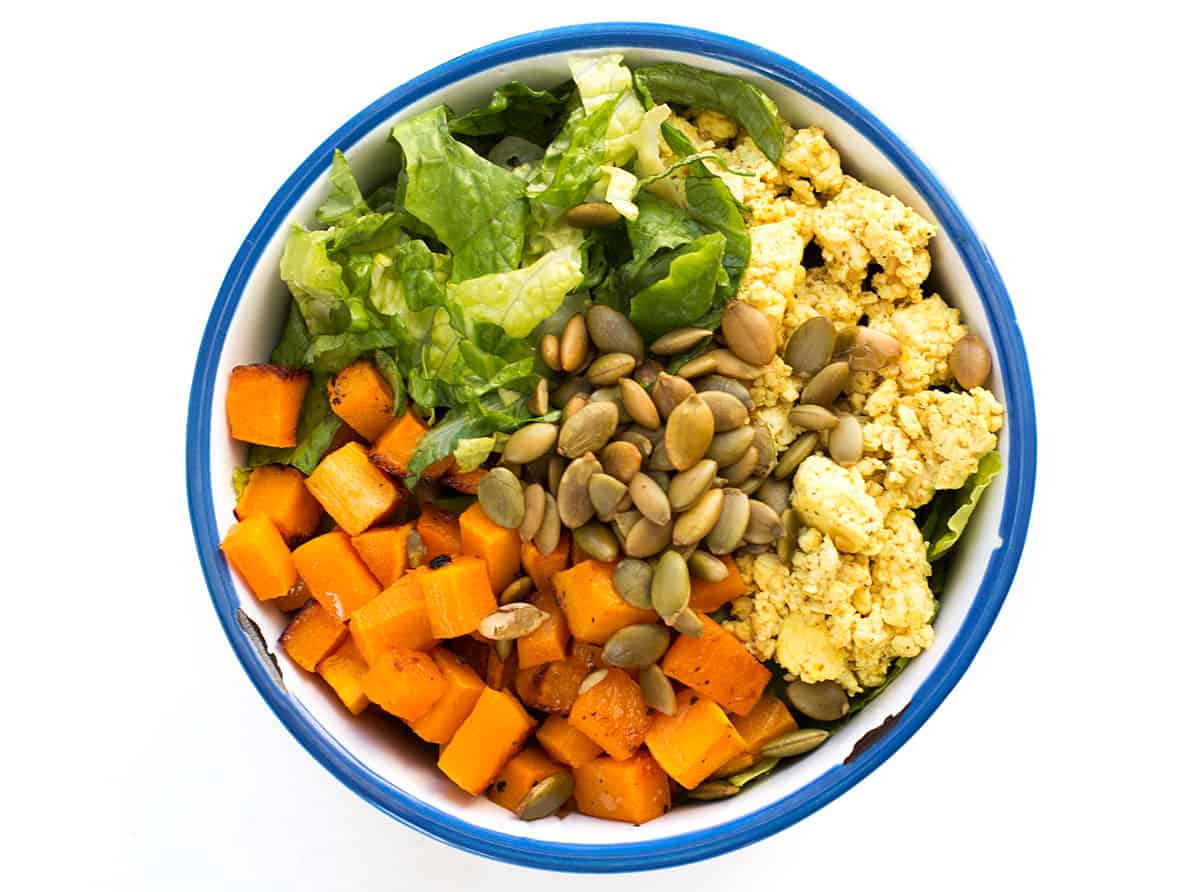 Tofu is the centerpiece of this salad which always pairs nicely with spinach. The star of the salad though is really the avocado salad dressing. The taste is vibrant, it's slightly creamy yet has so much flavor from the garlic, cilantro and lemon. The pumpkin seeds and roasted butternut squash add color and texture to the dish and up the game in nutrients even more. The end result is a dish that's very unique and likely something that you and those you are serving the dish to have never had before.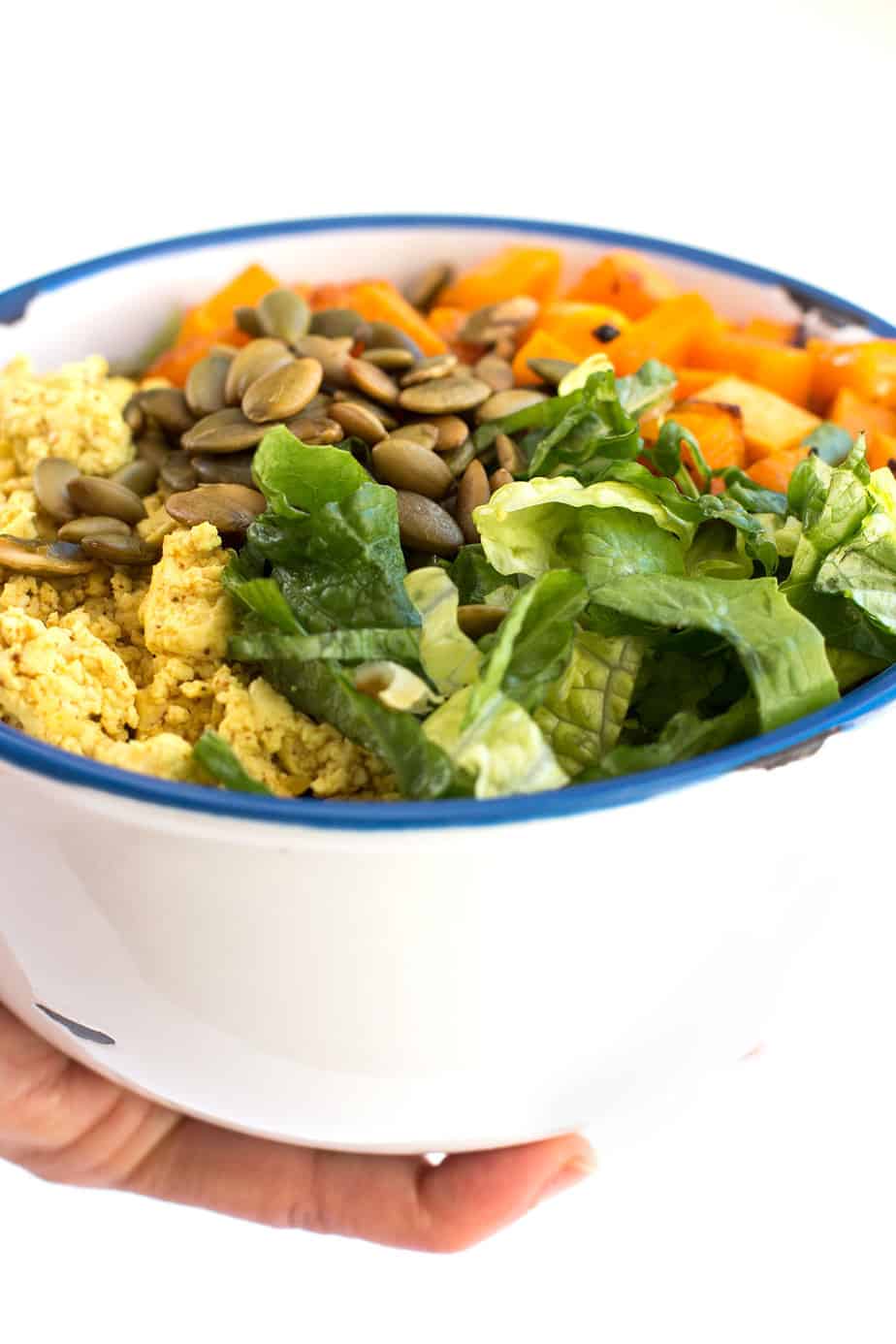 Salad dressings have been given a bad name over the years. Store-bought dressings are often loaded with fat and other ingredients that don't do your health any favors. They have come around over the last decade with a lot wider variety of healthy dressing options. I still however opt to make my own dressing 99% of the time. It's quick, you have full control over what goes in, and it's also fun to play mad scientist a bit and experiment with different tastes.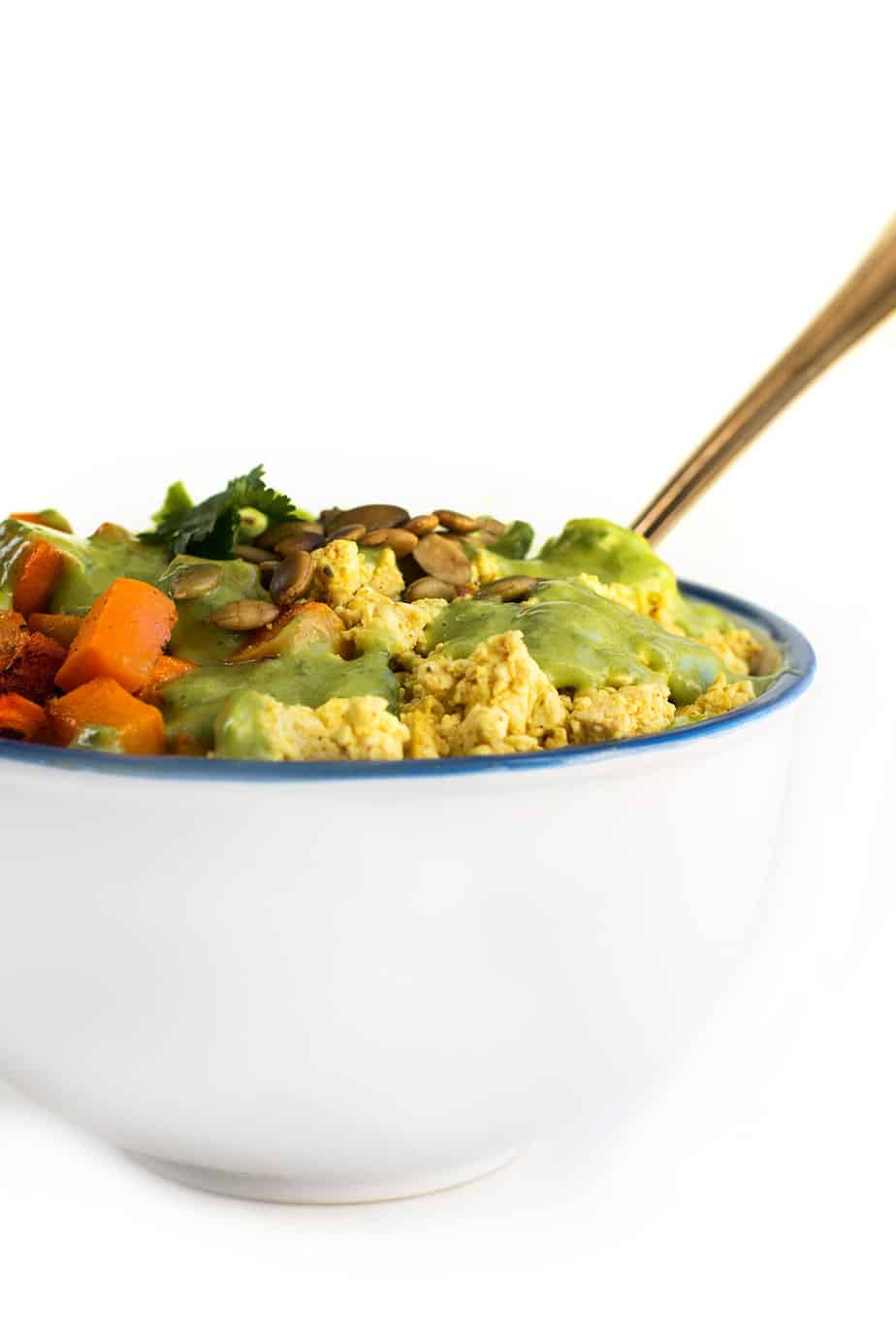 SPLENDA® Sweetener Products help here too as my sugar substitute to save on calories. When swapping sugar for SPLENDA® Sweetener Products in your own recipes, please refer to the SPLENDA® Brand measurement conversion charts. Follow SWEET SWAPS™ for recipes & tips to help you save calories all year! Click here to get Sweet SPLENDA® savings. Think Sugar, Say SPLENDA®, Use SPLENDA®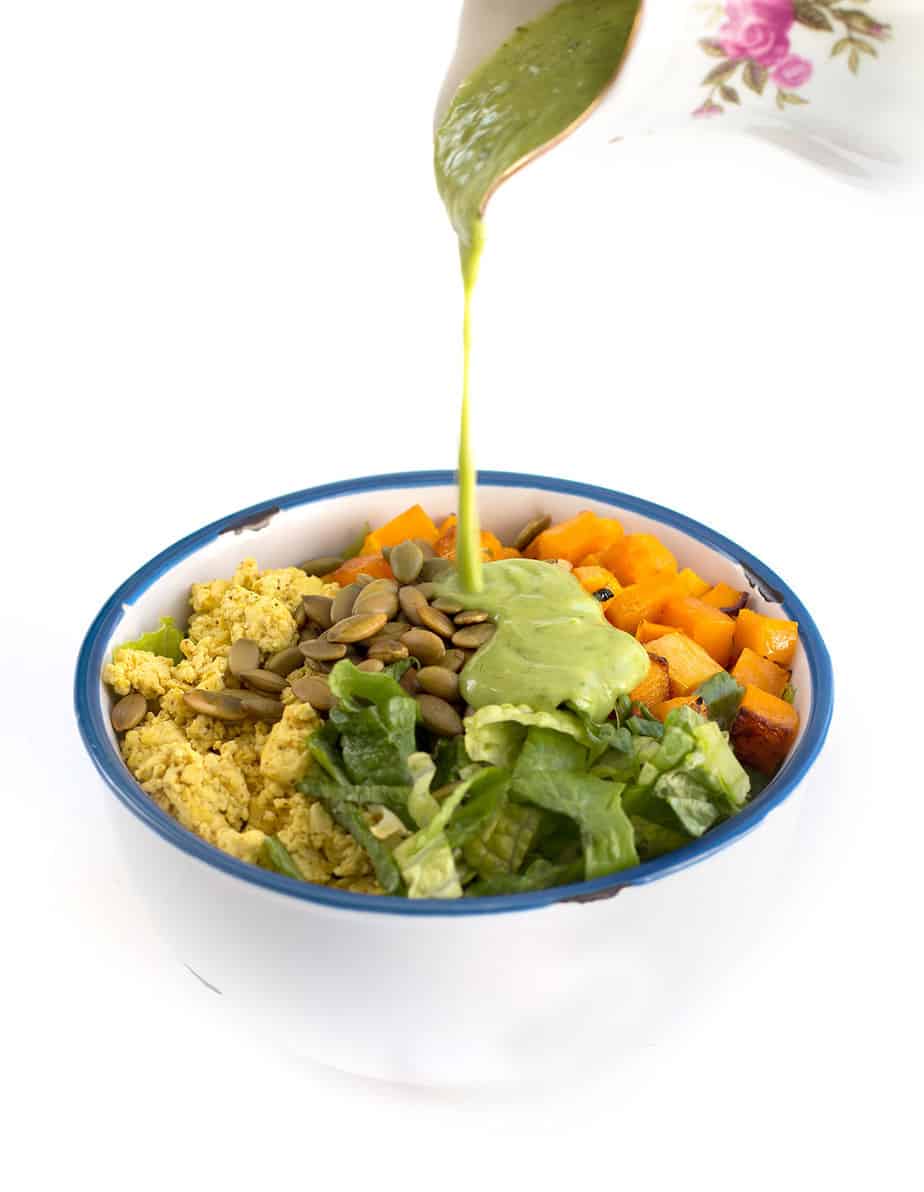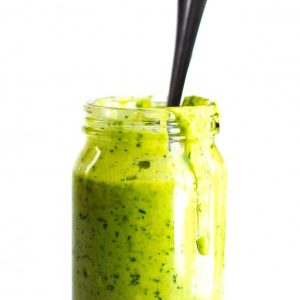 Avocado Salad Dressing Recipe
Ingredients
1

ripe avocado

¾

cup

packed fresh spinach

,

cilantro or parsley

½

cup

plain yogurt

1

clove

garlic

,

quartered

1

tablespoon

lime juice

½

teaspoon

SPLENDA® No Calorie Sweetener

,

Granulated OR any sweetener of your choice

½

teaspoon

salt

¼

cup

extra-virgin olive oil
Instructions
Place avocado, spinach, cilantro or parsley, yogurt, scallions, garlic, lime juice, Splenda and salt in a blender; blend until smooth.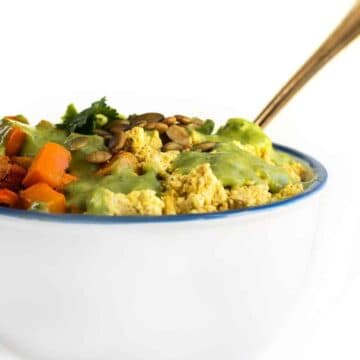 Scrambled Tofu recipe with Turmeric
Instructions
Place the tofu block on a paper towel and place another layer of paper towel on top of the tofu.

Press the top of tofu with a small plate then apply pressure slightly to push out the water.

Using a fork, cut tofu in small pieces then add sea salt, turmeric powder, onion powder, garlic powder. Combine and mix well.

Heat oil in a skillet pan then add tofu, stirring occasionally for about 5 minutes until the tofu is lightly browned and resembles scrambled eggs. Set aside.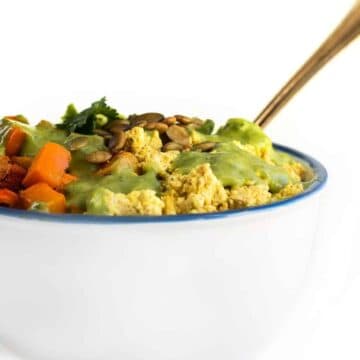 Scrambled Tofu Mixed Green Salad with Avocado Salad Dressing
Ingredients
Scrambled Tofu

Avocado Salad Dressing

Pumpkin Seeds

Roasted Butternut Squash

Lettuce
Instructions
Place some fresh lettuce, roasted butternut squash, pumpkin seeds, scrambled tofu and serve with avocado salad dressing.
You may also like these recipes :