This post is sponsored by McDonald's, but the content and opinions expressed here are my own." #ShamrockSeason #ShamrockShake #ChocolateShamrockShake I'm all about taking my "me time" and breaks throughout my busy day. It may just be a few minutes here and there to check my guilty-pleasure tabloid sites, sneak in a quick game on my phone, or divulge in something delicious. A nice hot or cold drink can sometimes last an hour with me and other times will be gone in just a minute or two as I may be in the mood to savor each sip while other times I'm enjoying it too much to even put it down. I was happy to find out that from February 7th through March 21st the McCafe Shamrock Chocolate Madness drinks will available at McDonald's. What a perfect way to catch my breath with a tasty beverage this #ShamrockSeason!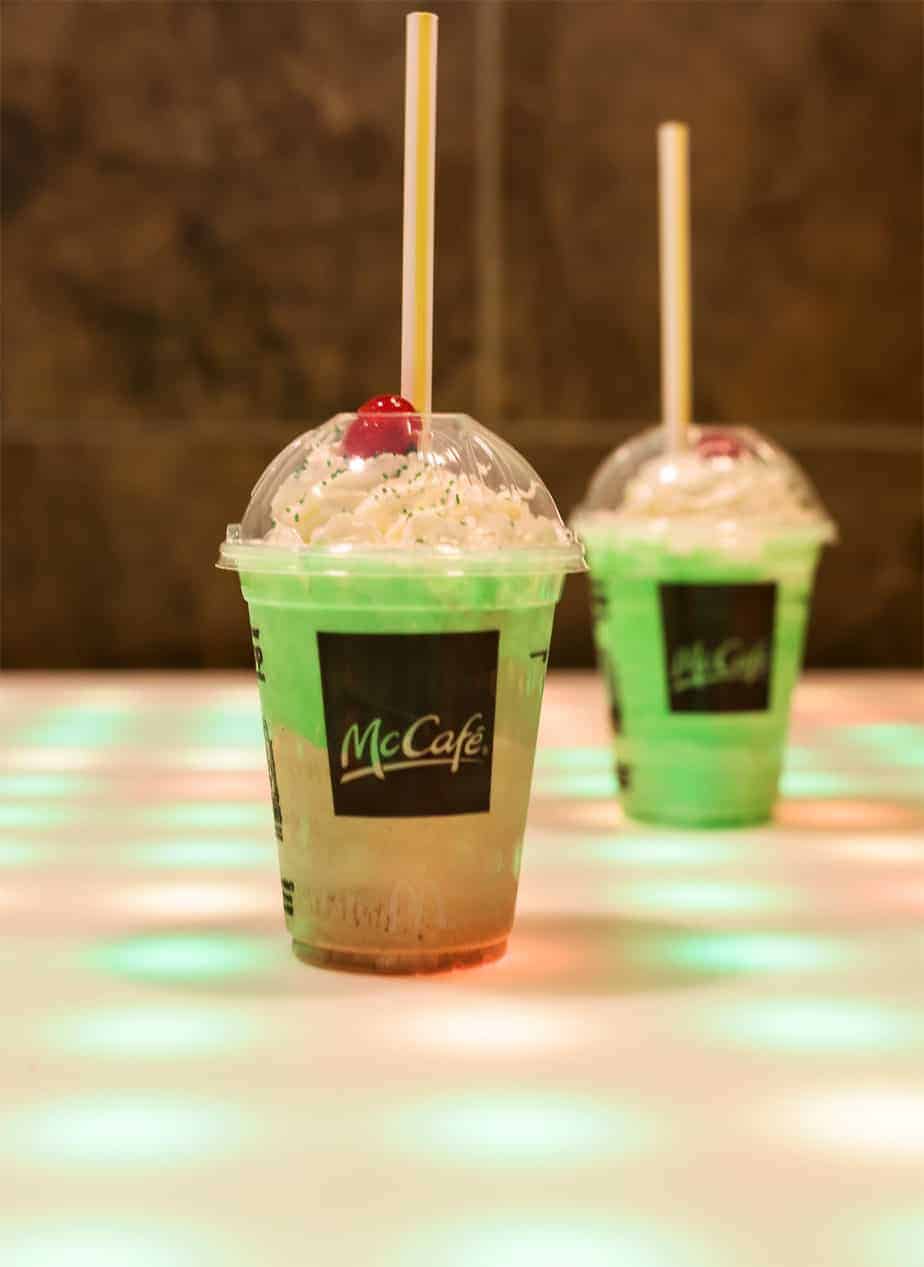 The Original Shamrock Shake flavor is something that I've been enjoying for years and hit the spot today. The first time I tried it was when they were first released and there was such a stir about it… the cool color drew me in and the taste got me hooked! This year there's a lot of excitement again with the many varieties of the Shamrock Shake taste mixed with all of the chocolaty goodness. I'm most excited about the Shamrock Chocolate Chip Frappe and the Chocolate Shamrock Shake. There are also Shamrock Hot Chocolate and a Shamrock Mocha, which will be perfect for days like today which were cold and rainy. On warmer days however there will be nothing more refreshing than the other three.
Mark your calendar that from March 11th through March 17th, 25 cents of each Shamrock Chocolate Madness product purchased will go towards Ronald McDonald House Charities® (RMHC)! What a great charity that is, I have visited to local house here in San Diego and the work they do for kids and families is amazing. It's awesome that this charity helps keep families close by providing lodging and care for families with a hospitalized child.
I'm definitely looking forward to stopping by McDonald's over these coming weeks and letting my kids run around on their playground while I catch my breath over a Shamrock Chocolate Chip Frappe or one of the other flavors. There's a McDonald's at the biggest mall here in town so it will be easy to also grab one and take a stroll to check out some of the latest trends in handbags and dresses… something I haven't done in ages! In some ways my cravings for the drinks will almost be a reminder to take that time for myself every now and then, which is not a bad thing at all. Definitely make sure you too take some "me time" and I get out there to try these seasonal treats as #ShamrockSeason won't last long!
Free McCafe beverage offer Valid until 12/31/2017 at participating U.S. McDonald's. McD App download and registration required. Shamrock Chocolate Madness drinks available for a limited time at participating McDonald's.
Be sure to follow McDonald's on Instagram and McDonald's on Facebook