I'm sharing #Shortlist in my life as part of a Shortlist sponsored series for Socialstars™. Today, I am going to introduce Shortlist Beauty and their new Shortlist skincare system. As part of my partnership with ShortlistBeauty, I was lucky enough to experience the simple remedy to complex skin care, from products that prove "less is more". The two skin products I used are Shortlist Serum and Shortlist Cream. The two products are quite potent alone, but even more powerful when paired together: I am really excited to share the results with you!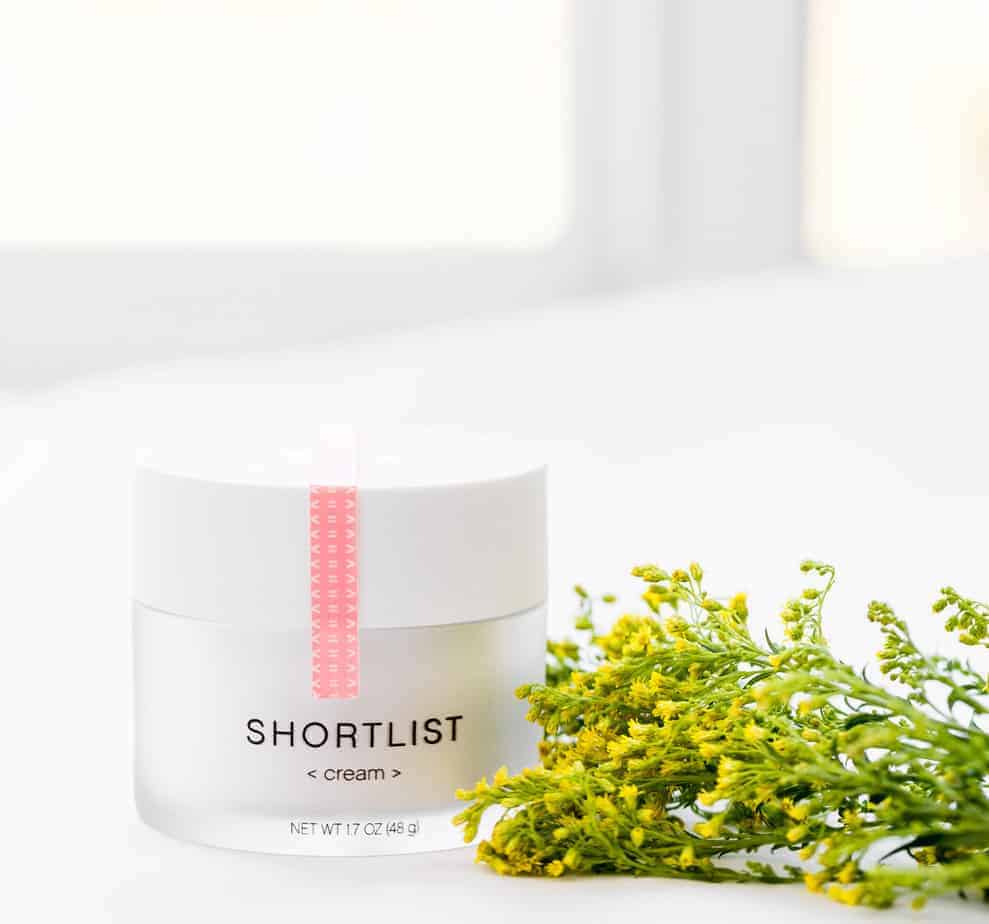 We've all heard the phrase "you are what you eat." People sometimes forget that a similar rule holds true to our skin. What we apply to our skin is ingested and absorbed and becomes part of us, much like food. That said it is crucial to be selective on skin care products. There are many on the market to choose from, so finding the right ones can be an overwhelming process. One of the most important steps you should take before buying a new beauty product is taking a look at the ingredient list (much like you do with food). I prefer products that are made with simple ingredients, no fillers, no parabens and no sulfates. As the name suggests, Shortlist has very few ingredients listed (for example Shortlist cream has 9 ingredients, the average for skincare products is over 30 ingredients!). Shortlist even stays clear of adding colorants and fragrances, something that's quite rare.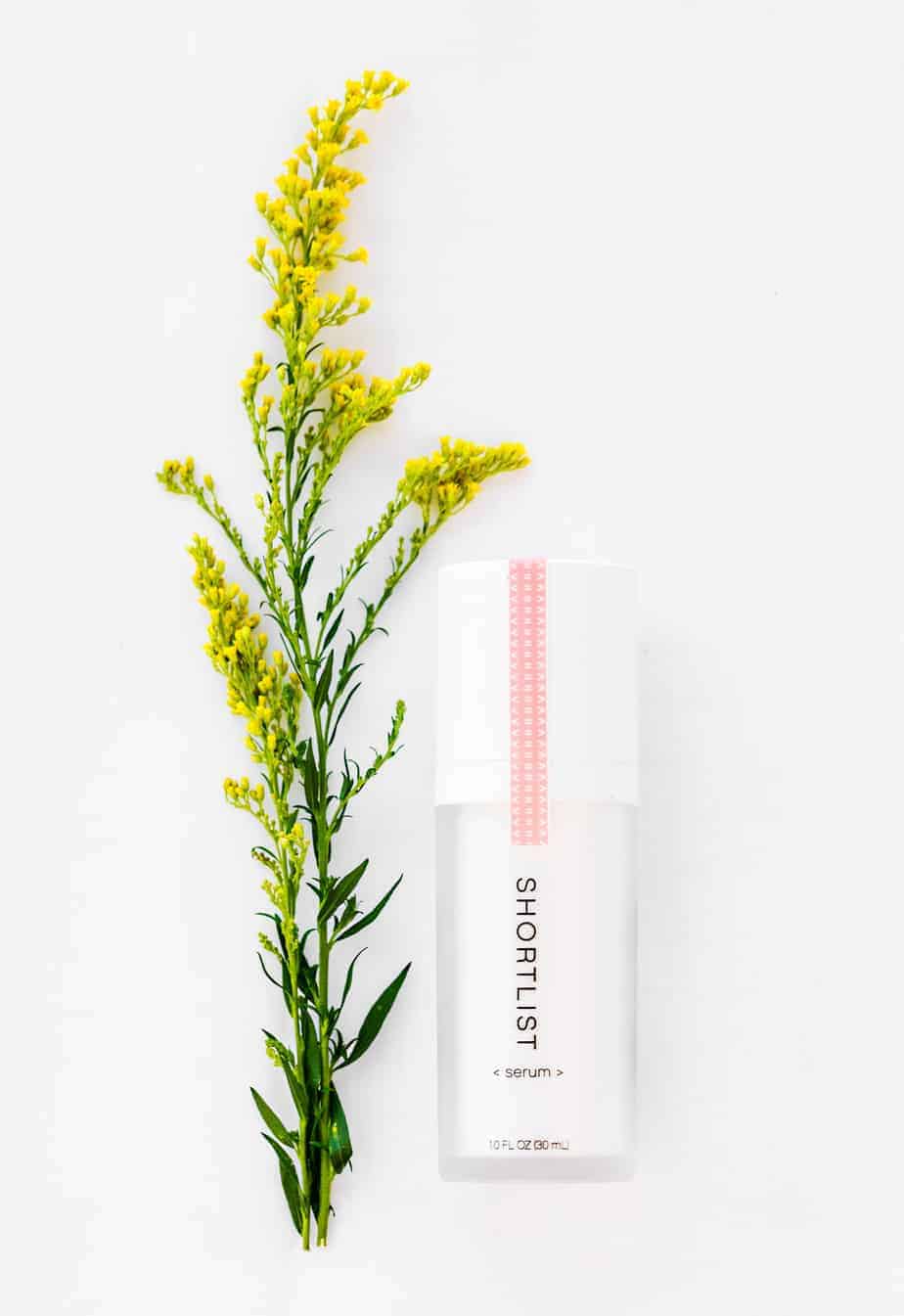 I was excited to partner with Shortlist with their philosophy on ingredients. Healthy ingredients are not enough as many of those types of products are just not that effective. That said here are some key benefits from the Shortlist product I received:
The Serum acts as a moisturizer to repair existing dry and damaged skin. I suffer from both of these myself and have seen how serums moisturize extremely well. This serum has both Niacinamide (vitamin B3) and Glycerin to strengthen the skin and retain long lasting moisture. It also has Hyaluronic acid which holds more than 1,000 times its weight in water.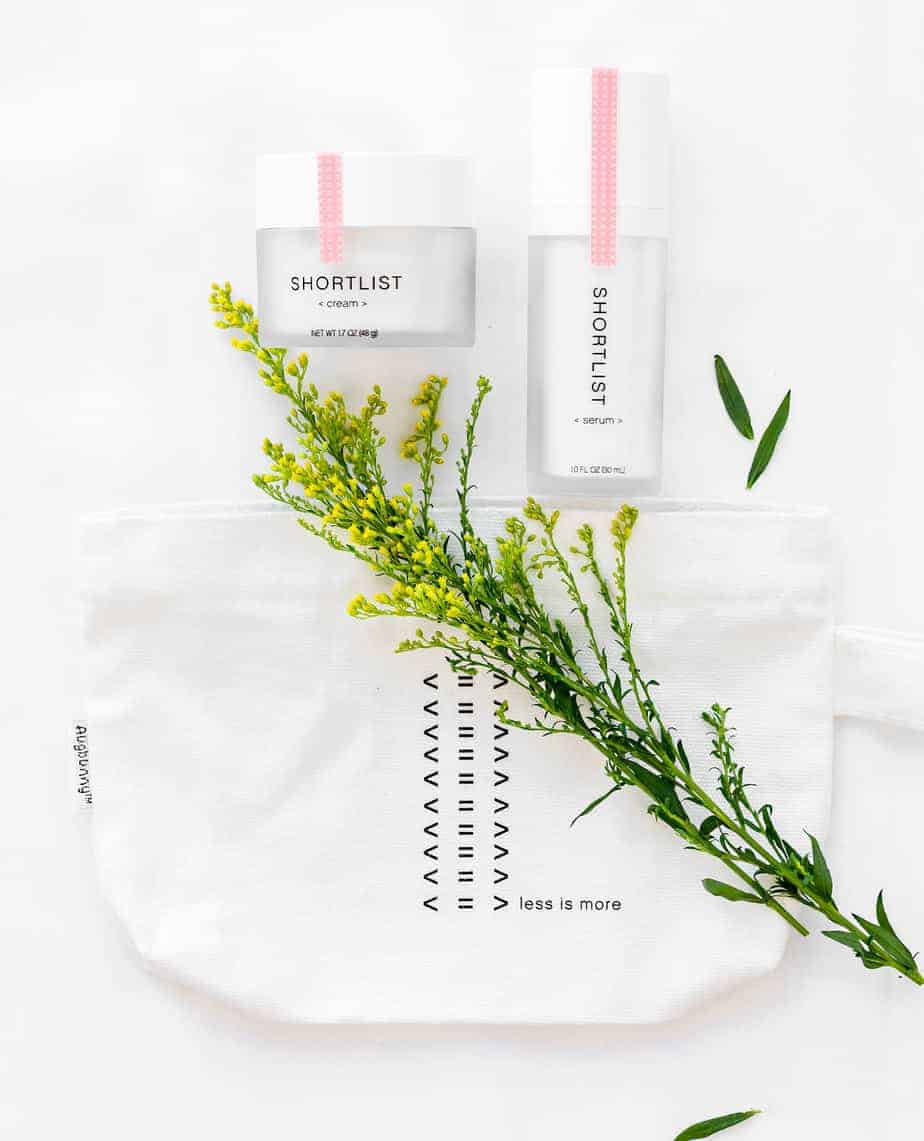 The Cream actually helps a complex process of increasing surface cell turnover, which helps rejuvenate the skin and diminish the look of fine lines and wrinkles. The cells repair with the added moisture and signs of aging are reduced. With Retinyl Propionate the Shortlist cream decreases the appearance of fine lines, wrinkles, and uneven skin tone (all three of which I'm all too familiar with). The glycerin keeps the moisture lasting a long time, much like the serum.
As an adult woman, my skin care routine is one of the most important daily steps I take in trying to stay youthful and healthy. I have become more proactive in my skincare as I learned that preventative measures are always an easier road than those that are reactive. Some of the main skin concerns I have personally run up against are uneven skin tones, black spots due to sun damage, fine lines, and dry skin. Although I have a routine for my daily skincare, it is flexible and always changing due to the seasons, travel, age, and of course how my skin is reacting to what I'm doing. Monitoring my skin and changing up my routine when needed has really helped to change my skin to look much better. While summer is a wonderful time of year, the sun definitely takes its toll. Wearing sunscreen daily is a start, and taking things further with a good skin care routine can help repair damaged skin and prevent signs of aging. This is why I am so excited to try the new Shortlist Beauty skincare systems are made of a few ingredients, so simple with no fillers.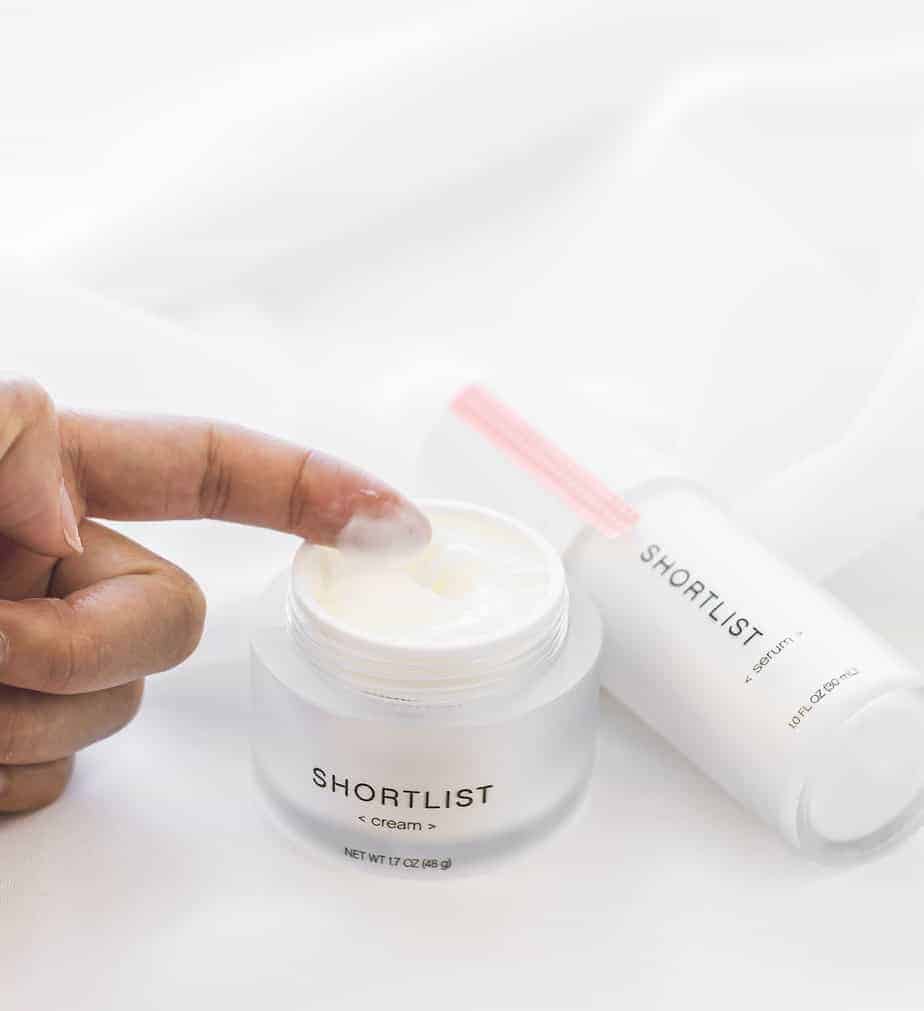 On a final note, I appreciate that Shortlist Beauty products make it a point for their products to work well for everyone, regardless of ethnicity or skin type. More companies should strive for the same and integrate research and testing to make sure their products aren't geared for just one type of person. It sure makes life easier for many of us and also increases their customer base, a definite win-win.