The post is brought to you by Activate by Bloglovin and its advertiser. All opinions are mine alone.
Powered By:
Winter is upon us and for jackets sweaters, boots, tents and other winter gear there's no better place to go than Sierra Trading Post. I should know, I married a self-proclaimed "mountain man" who lived in Colorado for many years. From skiing to camping to trail running he'll talk your ear off with a huge smile and tons of stories (some sound like tall tales and fables if you ask me, like the one about 1,000 coyotes running around his tent in the middle of the night). Following his lead our family has gotten more and more into camping, from Joshua Tree here in So-Cal to Yosemite and up the coast in Oregon and Washington.
I first thought my husband's obsession with all of those outdoor brands was just about him looking cool (his trademark look is a bright Marmot vest). After camping with a friend of mine in the cold rain and snow I realized the vast difference in quality between the real outdoor clothing and gear brands from everything else. If you haven't experienced for yourself being soggy and cold from wearing sub-par winter clothes or sleeping in a tent or sleeping bag that isn't from a legit brand, take it from me that it can ruin your day and night!
Getting all of that outdoor gear at a low price is a must, which is where Sierra Trading Post comes in. There's no way I'm going to the overpriced outdoor storefront here in-town, where jacked up prices go towards paying a lease and commissions. Sierra Trading Post has become by bread-and-butter site for best prices and a killer selection. I was honored to work with them as I've been a fan of theirs for years. Check out some of my favorites of their new winter items:
The eye-catching color of this Marmot Calen Jacket – Insulated (For Women) is amazing: down to $99.99 compared to $160 elsewhere.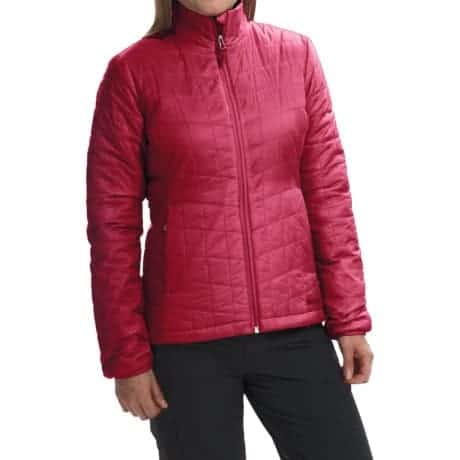 My kids will love these stylish and warm Kodiak Upaco Cali Pac Boots – Waterproof, Insulated (For Little and Big Girls) low price of $34.99 compared to $79.99!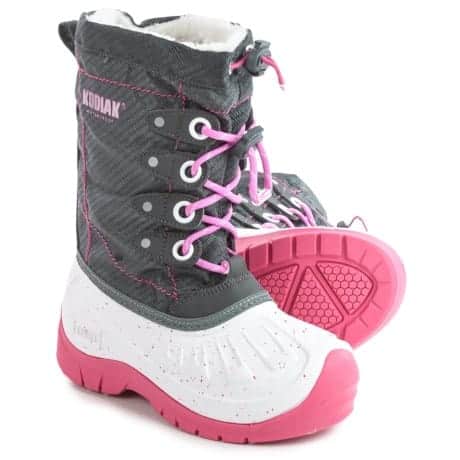 This Burton Feelgood Flying V Snowboard design is brilliant, at $399.99 compared to $579.95.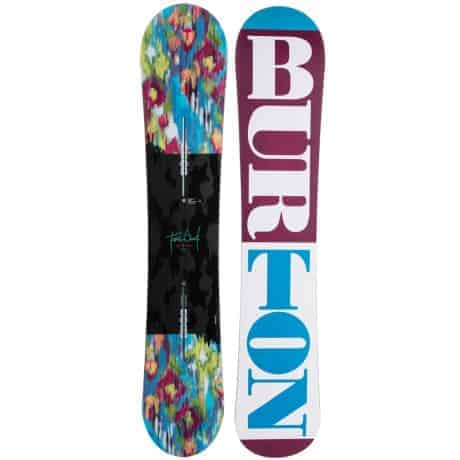 And I'm definitely picking up this SmartWool NTS Pattern Headband, just $9.99 compared to $22.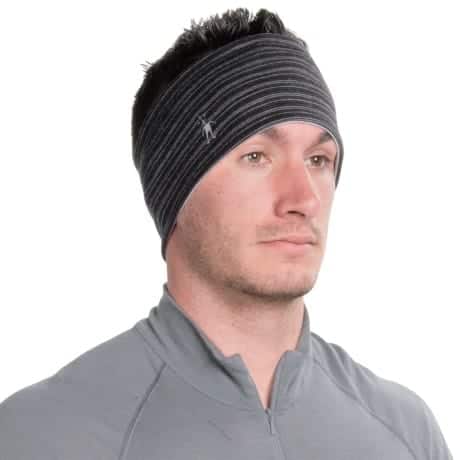 There are a number of things to look for when shopping for outdoor gear online, and Sierra Trading Post really shines in these areas:.
What I Look For In An Online Storefront
– Brands: From the brands you've heard of like North Face and Marmot to those that you need to know about like KJUS and Bogner, you'll want to shop at a single site that has these covered. Sierra Trading Post nails it in this department.
– Price: I go to storefronts exactly once if they don't have the best prices around. Sierra Trading Post has very low prices on every item, and seeing things like "80% off average savings" on an entire category puts my shopping mind at ease. Seeing what the regular price is side-by-side is helpful, and as you might expect, their Barn Burners section has insane deals.
– Selection: It's annoying when you go to a website and get excited about finally finding something that looks decent, only to find out they only have it in one size. As you browse the site more you realize that's always the case… their selection is skimpy and only have one or two of each item. You'll waste an hour, have an empty shopping cart and turn your back on that site forever. Sierra Trading Post is the real deal, a leader in the industry has what I'm picturing as an absolutely massive warehouses.
– User Experience: Most storefront websites still don't have the basics down for searching, filtering and sorting! The ability to do this in tandem with one another at multiple levels is key. I love the interface of the website Sierra Trading Post. There are about 4 levels of drilldowns to easily get to what I'm looking for (anything from women's boots to kids' jackets to snowboards to pet gear). I can then filter by brand, size style and more. There are no annoying pop-ups, but there are some notices for 20% off coupons, etc.
– Service: Especially when shopping online I want great service and some sort of guarantee. They have a satisfaction guarantee and a 90 day return policy.
– Fun Factor: I don't really snowboard but I love looking through the styles of the Burton gear on this site, then switching gears and checking out their yoga gear, sunglasses or fitness gear, just to name a few areas. While our main focus is camping and gear for the winter, I like that this site has more to poke through. The brands are cutting edge and stylish so browsing through them is enjoyable.
The post is brought to you by Activate by Bloglovin and its advertiser. All opinions are mine alone.
Powered By: