Thank you FoodScience of Vermont for sponsoring this post.
Skin Detox smoothie that will give you glowing skin this summer. This vitamin c booster smoothie may help prevent and treat UV photo damage to your body. It's also a potent antioxidant that can neutralize free radicals in the skin.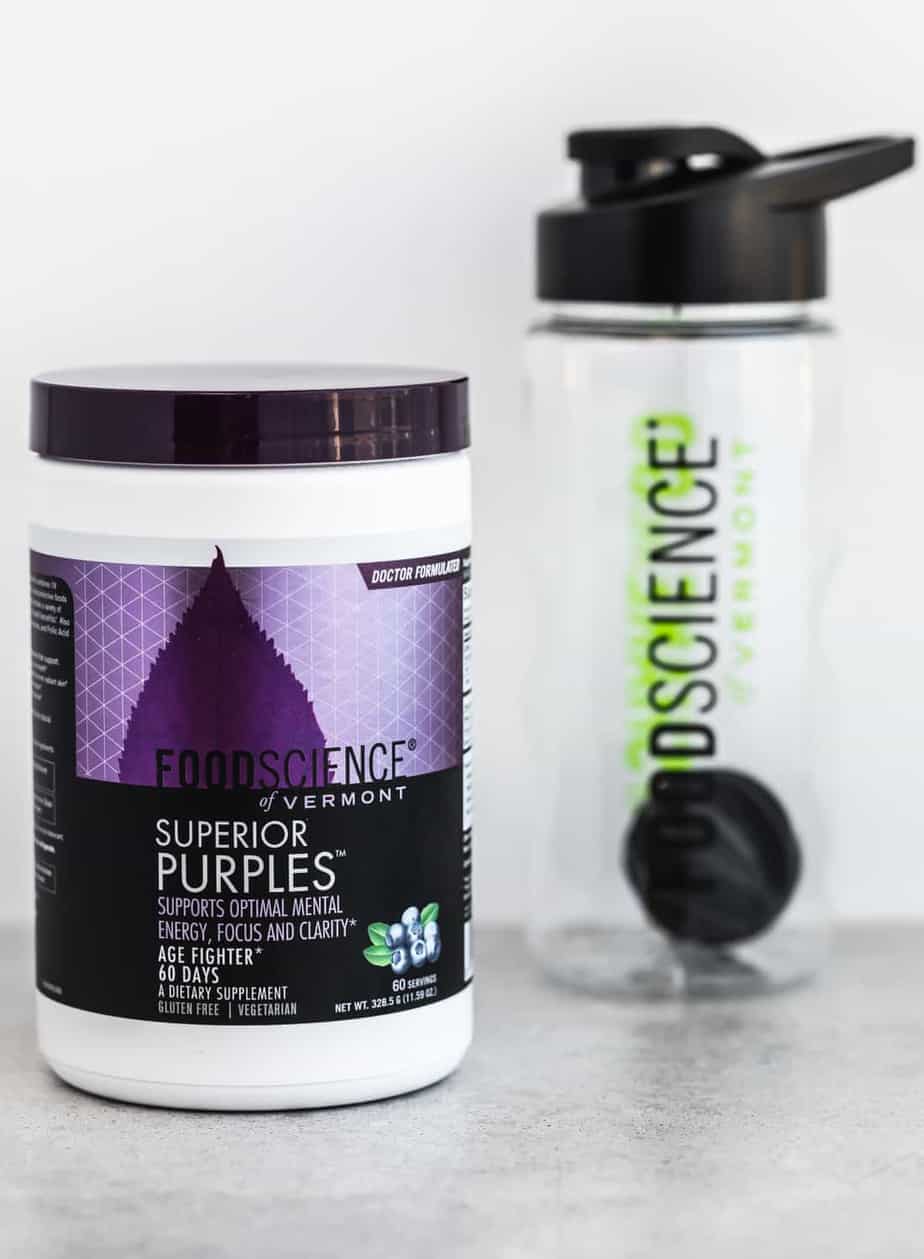 If you are looking to add more superfoods to your diet this summer, just keep reading because I am going to share my new superfood powder obsession, plus a delicious smoothie recipe that contains a variety of health benefits such as healthy-aging, mental energy, focus, clarity and much more.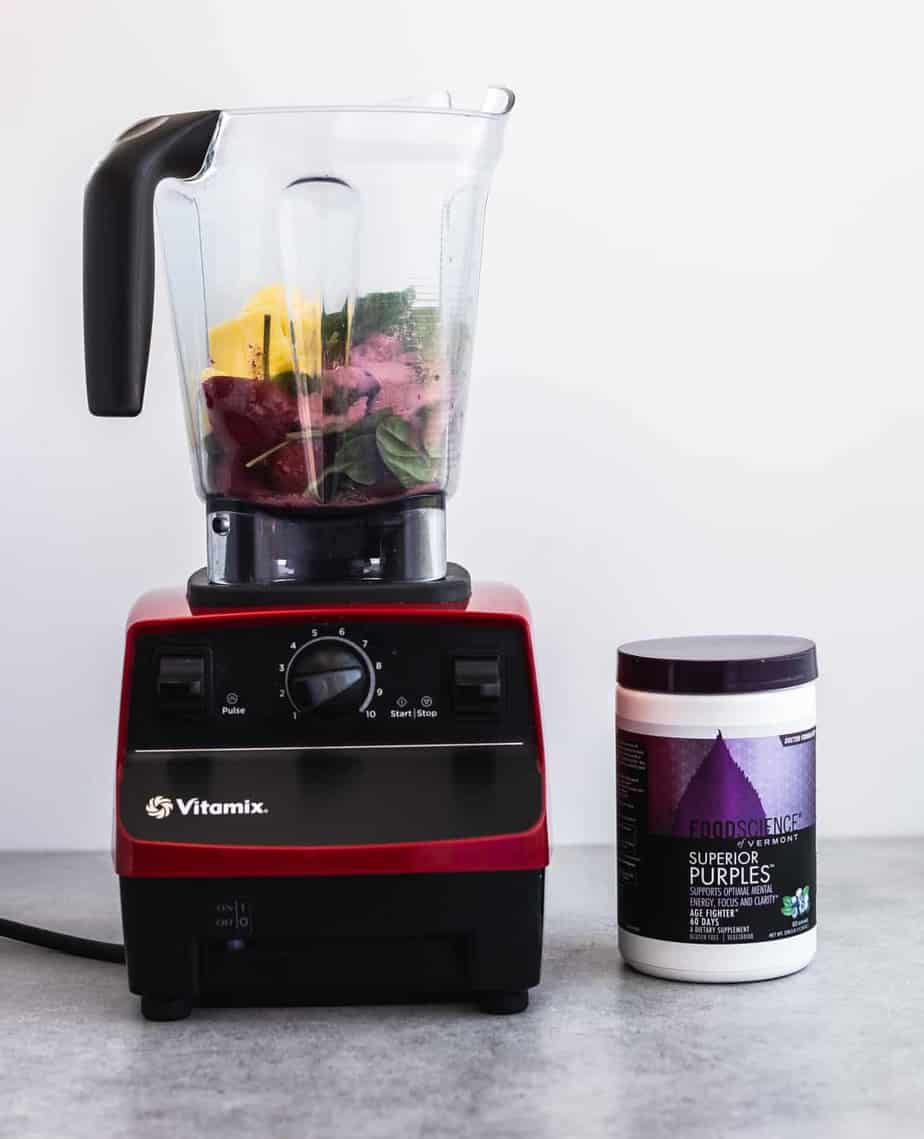 A superfood is a food that is rich in vitamins, minerals, antioxidants, amino acids, enzymes and other essential nutrients that provide health benefits to our body. Some superfoods help fighting the physical and mental effects of aging. As many of you may know, eating a variety of vegetables and fruits is good for our body to maximize the nutritional benefits. With our busy schedules, however, eating such varieties is very challenging, we often skip meals, or eat whatever we have in the fridge or pantry.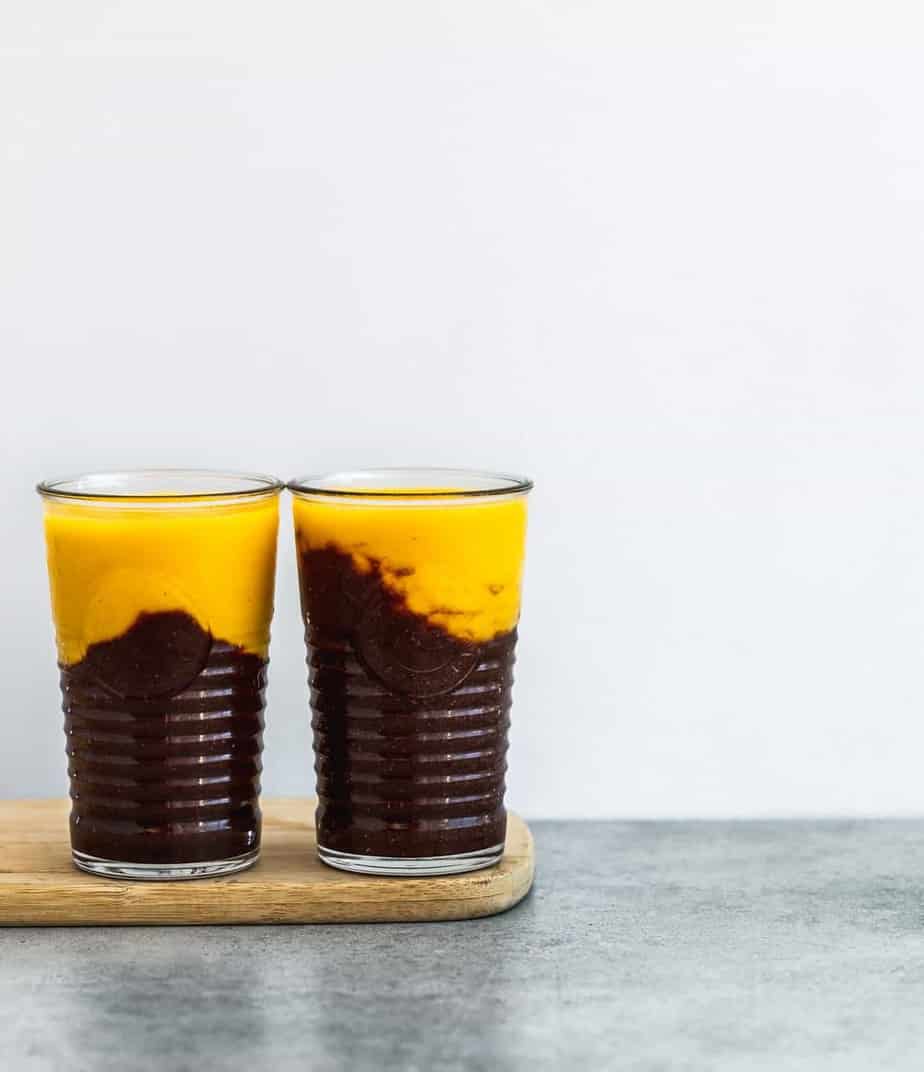 FoodScience of Vermont believe happiness comes from living your healthiest life possible. That is why they offer three uniquely designed powdered drink supplements loaded with phytonutrients, stabilized probiotics, and many other beneficial natural ingredients. The easy-to-mix powders deliver 3 servings of fruits and vegetables in each 1/2 scoop and are great in juice or cold water, or as an addition to your favorite smoothie recipes.
You can purchase FoodScience of Vermont Superior Powders at your local Rite Aid® or online at bit.ly/FSSuperiorPowders. These superior powders are doctor formulated and are the perfect combination of fruits, vegetables and super foods, each one individually formulated with ingredients to support ultimate health and help you stay on top of your game. Just shake and go!
For this skin detox smoothie recipe, I used the FoodScience of Vermont Superior Purples. It's a delicious healthy-aging drink mix that combines 19 whole fruits, vegetables and extracts. It contains powerful color-rich phytonutrients that support healthy-aging, memory, digestive tract health, cell heart and function, circulation and vascular health, smoother, healthier and more radiant skin, immune system function, nerve and brain function. It has a delicious berry flavor enhanced by the natural sweetness of stevia and purple carrot.  You can read the full ingredient list here:
This smoothie contains 2 vibrant layers, the first layer was made of a combination of, strawberry, plant  based milk, spinach leaves, chopped pineapple and FoodScience of Vermont Superior Purples. And the second layer was made of a combination of pineapple and orange navel.  Having the two layers brings a little fun to the drink and gives that wow-factor for presentation.
In my opinion, FoodScience of Vermont Superior Powders are perfect for my busy life and to help keep my nutrition goals on track while at home or on the go. The powder would taste amazing on any smoothie recipe or in water. I'll definitely take these powders while traveling so I can still get the right nutrients I need for my body.
Please follow  FoodScience of Vermont Superior on social media:
Ingredients
Bottom layer:
1

cup

frozen strawberry

1/4

cup

plant based milk

1

handful fresh spinach leaves

1

cup

chopped pineapple

1

scoop FoodScience of Vermont Superior Purples

optional: 1 teaspoon ground chia seeds
Top layer:
2

cups

pineapple

1

orange navel
Instructions
Blend all the bottom layer ingredients in a high speed blender until smooth. Transfer to a smoothie glass.

Blend all the top layer ingredients in a high speed blender until smooth. Transfer to a smoothie glass.