"I participated in an Influencer Activation on behalf of Influence Central for Depend. I received product samples to facilitate my review and a promotional item to thank me for my participation." 
Don't Let Women's Bladder Leakage Slow You Down
I won't let women's bladder leakage slow me down, no way.  I have so much going on from family to friends to work…sometimes even a little bit of me-time to get in a quick workout.  I can't afford to take time out of these things worrying about bladder leakage.  While doing all of these things I try to go about my way with exuberance as best I can, and feeling confident is a big part of this.  I get inspired by other people every day in the ways they carry themselves.  It's great to know that we are not alone in our challenges and there is oftentimes great help out there in the forms of both people and products.
Causes of Women's Bladder Leakage
Some of the most common causes of bladder leakage are childbirth, pregnancy and diabetes, (three things I am personally very familiar with).  With these and other reasons contributing to its prevalence, bladder leakage affects over 51 million American women.  That's 1 in 3 Women in the US!  Whether it is you yourself that may be affected by women's bladder leakage or someone you know, it is good to know all of the background info such as what causes it and why.  Here is a particularly helpful link with more information at Depend website.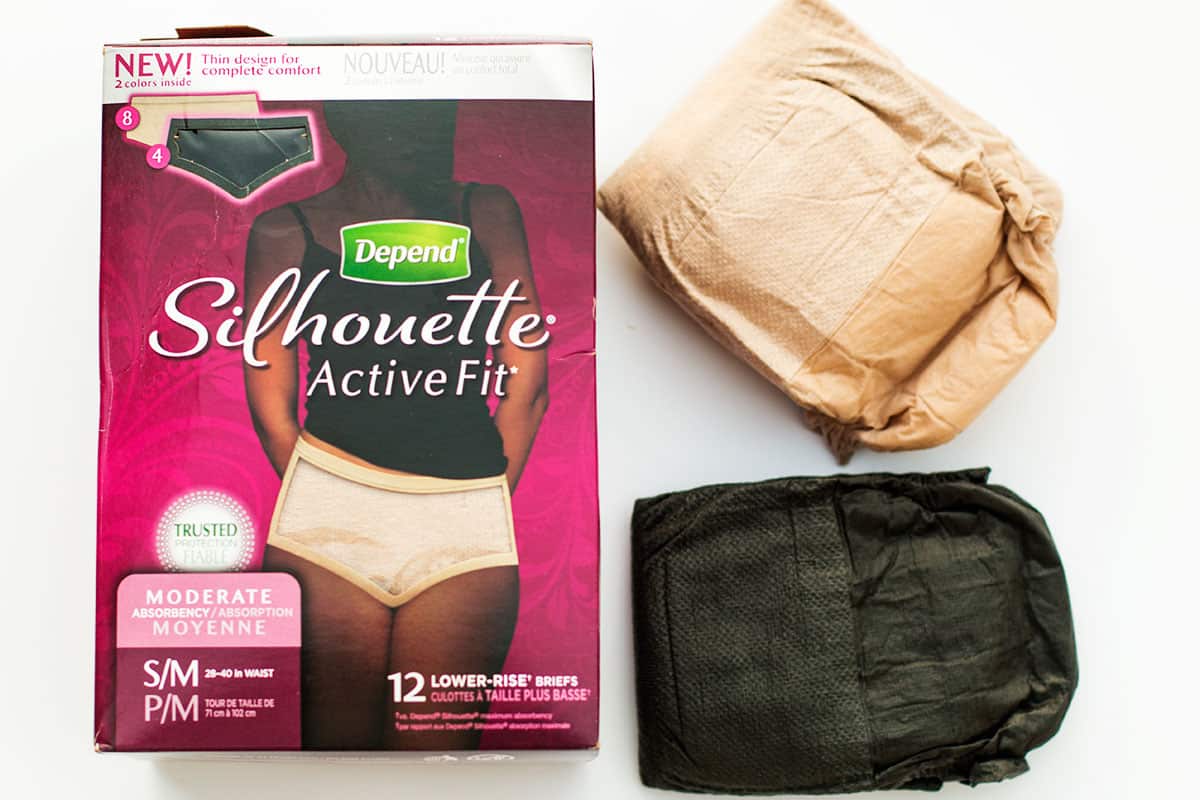 Introducing Depend Silhouette Active Fit Briefs 
The Depend brand has an amazing solution in their newly introduced Depend Silhouette Active Fit briefs.  With a thin design that we women love for comfort it brings the trusted protection that you'd expect from the Depend brand in this new moderate-absorbency brief.  The feature that I am most excited about is the lower rise, which gives them both the look and feel of underwear.  Another major plus are the colors, it's available in black and beige colors.  Who says functional can't also be fashionable?  As far as comfort, they also feel great under clothes with a cloth-like fabric.  Here's an a link to a good coupon from Depend
Women's Bladder Leakage Awareness 
With it being such a common problem there is a great movement going on to build awareness around women's bladder leakage.  Leading the charge is the Depend brand with their Underwareness campaign.  I am proud to be joining in by spreading the word and helping to break down the stigma around bladder leakage.  With so many women needing a different kind of underwear it is so important that we get the word out! In addition to helping in this arena the Depend brand is also helping to fund research around bladder leakage.  They are in-fact donating $1 (up to $3 million) towards research for every photo and video shared using #Underwareness through 2016.
Check out more updates :
Underwareness Website:  www.Underwareness.com
Depend Facebook: https://www.facebook.com/depend
Depend Twitter: https://twitter.com/Depend