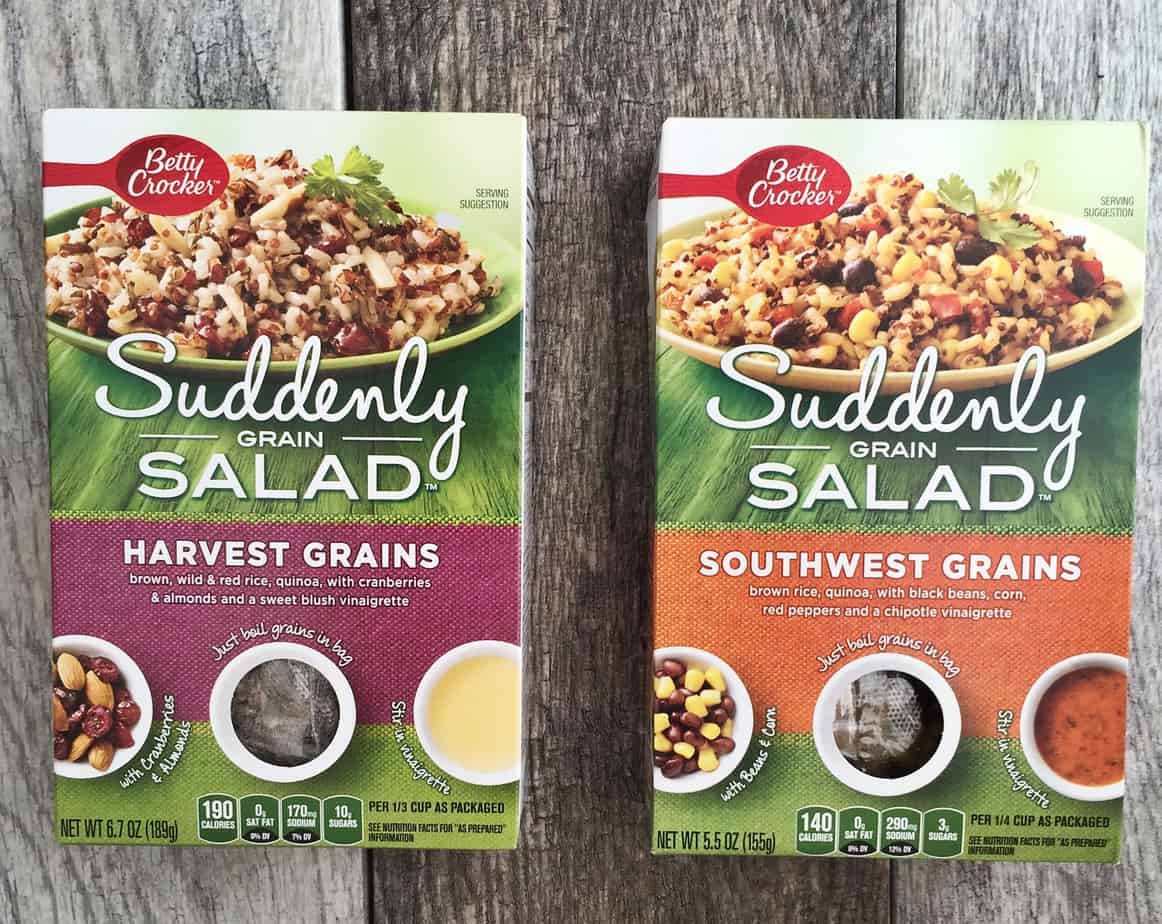 When it comes to making healthy recipes, grains are one of my best friends. They offer great amounts of fiber that keep me feeling full. I love the taste and texture of grains too. As for health, they are a healthy plant-based protein with tons of essential vitamins, minerals and phytochemicals to drastically improve our overall health. The only problem with grains is the preparation time involved in cooking them. Sometimes I feel lazy and forget to prep ahead. This has been an issue many times for me in my busy lifestyle. It's one of the healthiest foods that I sadly go without all too often due to my constant time crunch. Well Suddenly Grain Salad™ is the perfect product to help in these tight-for-time situations, and the flavors and blends that they've come up with are nothing short of brilliant.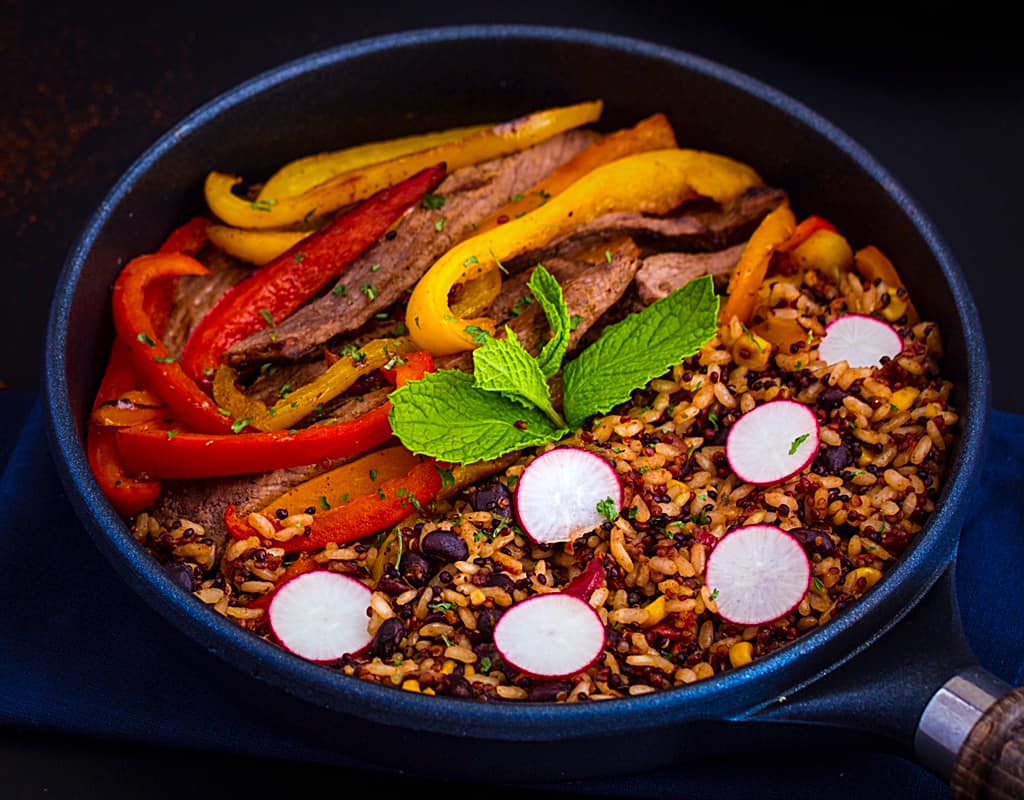 They come in 3 delicious flavors.
– Suddenly Grain Salad™ – Harvest Grains
– Suddenly Grain Salad™ – Tuscan Grains
– Suddenly Grain Salad™ – Southwest Grains
I purchased 2 boxes from local grocery and used a $0.75 off Suddenly Salad coupon, and in-turn only paid around $2.50su per box. They come with a bag of grains and a bag of seasoning. The cooking process is very easy too as you just boil the bag in a hot water. It's simple and fun, and the portions are great too. I would highly recommend that you grab a number of boxes of Suddenly Grain Salad and create 3 different meals throughout the week with them. You can easily eat it as it is, or add additional vegetables or to use it for your meat recipes like what I did yesterday. I plated salmon with Suddenly Grain Salad and they complimented one another perfectly. The mixing of flavors that they've come up with are spot-on: different types of rice, quinoa, beans, vegetables and delicious vinaigrettes. I love how juicy the grains are, not a dull bight in the bag! I hope you will enjoy my Fajita recipe and hey, don't forget to download the coupon to save on next purchase. With Suddenly Grain Salad, you will have time to cook healthy grains for your daily meals, because there's hardly any preparation time. So easy and quick!
More information about Suddenly Grain Salad below:
• 4 Servings per container (Buy 2 or more to increase the batch size)
• Served Cold (Tuscan & Southwest taste just as good warm or cold)
• 4g Protein
• Stir-In Ideas and One Recipe included on pack
• Allergens: Contains Wheat & Soy, May contain nuts
Ingredients
1

Tablespoon

of Worcestershire sauce

1

tablespoon

ground cumin

3

cloves

garlic

minced

1

Juice of Limes

1

tablespoon

of Olive Oil

1

Lb

of Skirt Steak

1/3

teaspoon

of Salt

1/3

teaspoon

of Back Pepper

1/3

tablespoon

of sugar

Grilled vegetables

bell pepper
Instructions
Combine garlic, olive oil, limes, salt, black pepper, sugar, cumin, Worcestershire sauce in a bowl.

Place skirt steak in a resealable plastic bag and rub the marinade all over the meat.

Let them marinate in the fridge for at least 2 hours

Preheat the grill to high heat

Grill skirt steak for about 5 minute each side.

Serve with Suddenly Grain Salad™ - Southwest Grains and grilled vegetables