Big thanks to The Pub at Chino Hills for inviting me to review their restaurant. All pictures are PoshJournal's and opinions and viewpoints are based on our own experiences. Want to be featured on PoshJournal? Email me via poshjournal@gmail.com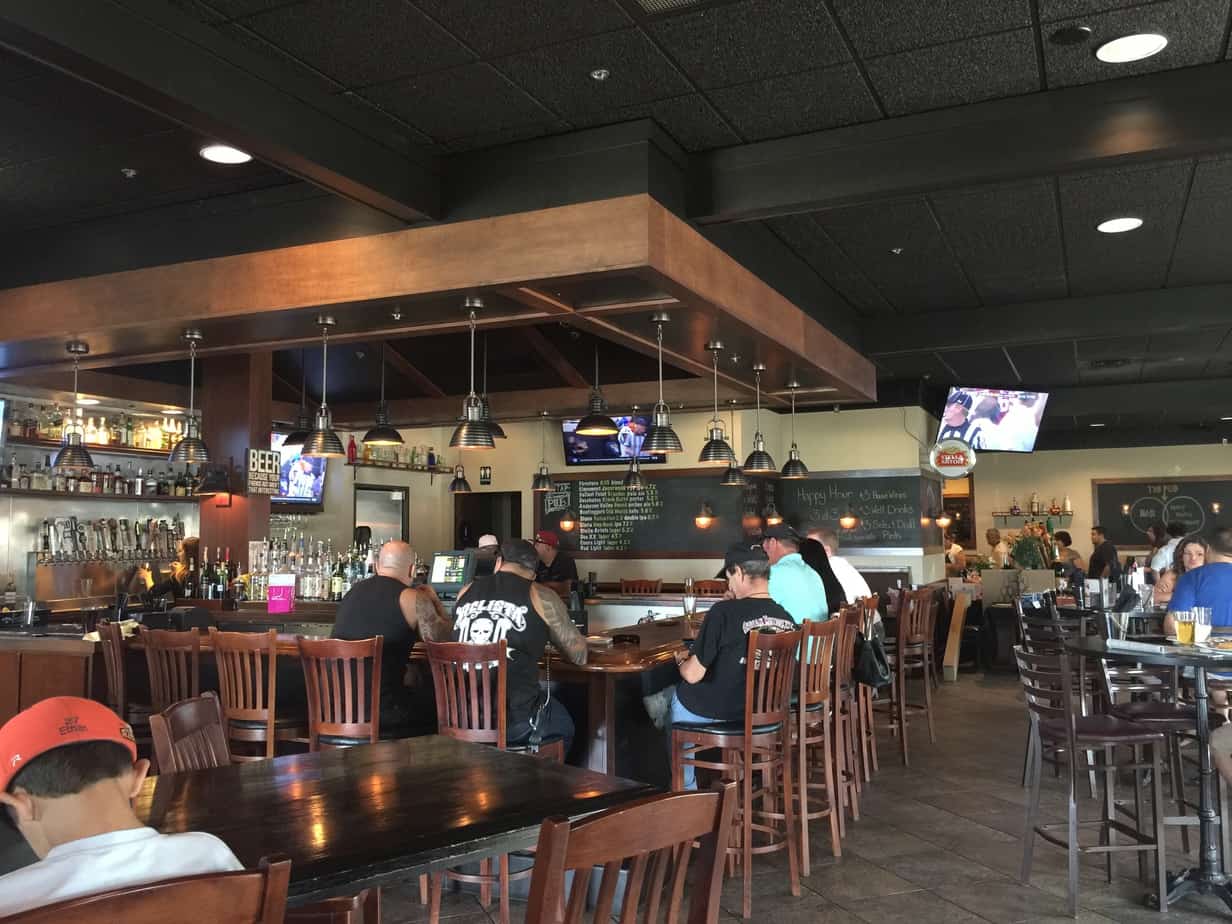 Chino Hills is a city that blends together some very different beats of the drum.  It is in the suburbs of Los Angeles and therefore at close range to one of the world's focal points for glitz, glam and excitement.  Also nearby are some of the nicest beaches of Southern California, and all that they have to offer.  The city itself offers much of its own entertainment with gorgeous views of the San Gabriel Mountains, and a hilly terrain that offers biking, horseback riding and other activities for those that love hitting the trails.  Chino Hills is therefore a nice blend of very different things.  While visiting make it a point to stop in at The Pub at Chino Hills.  It too brings together a couple of my favorite things that aren't normally found together: a kick butt bar and a classy restaurant menu.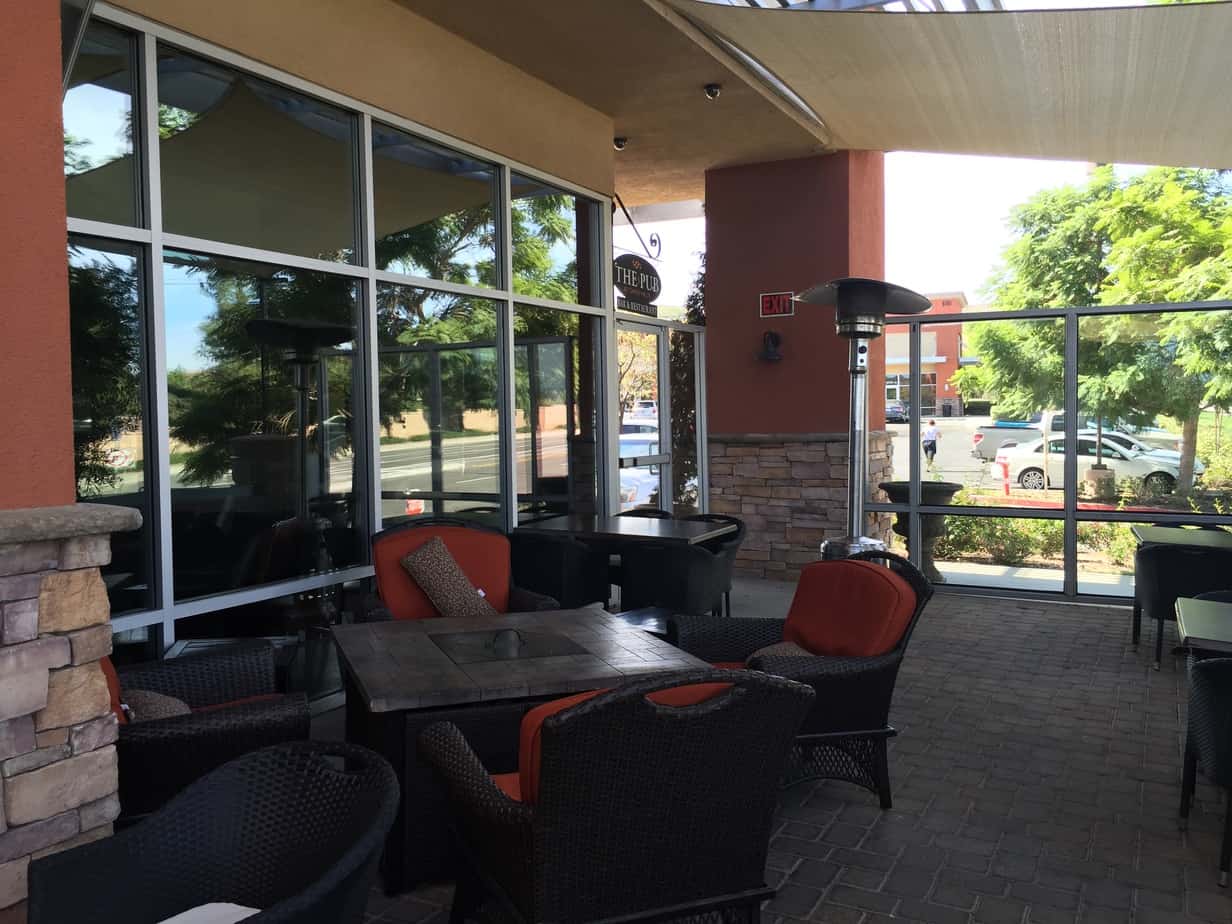 We visited on Saturday and the first thing my husband noticed was all the TVs, plenty of college football games to keep him happy.  The first thing that I noticed on the other hand is that they have a nice variety of places to hang out: a popular spot to sit at was the big U-shaped bar with tons of drinks close at hand.  They also had large seating areas with tables and standup tables, a cool loungy area and  a big patio with some amazing views.  There was an event going on in the back room, and in looking at their Facebook page it looks like they have a lot of events going on there, from painting lessons to playoff baseball viewings, and parties with live music to celebrate the uncorking of rare and sought after bottles.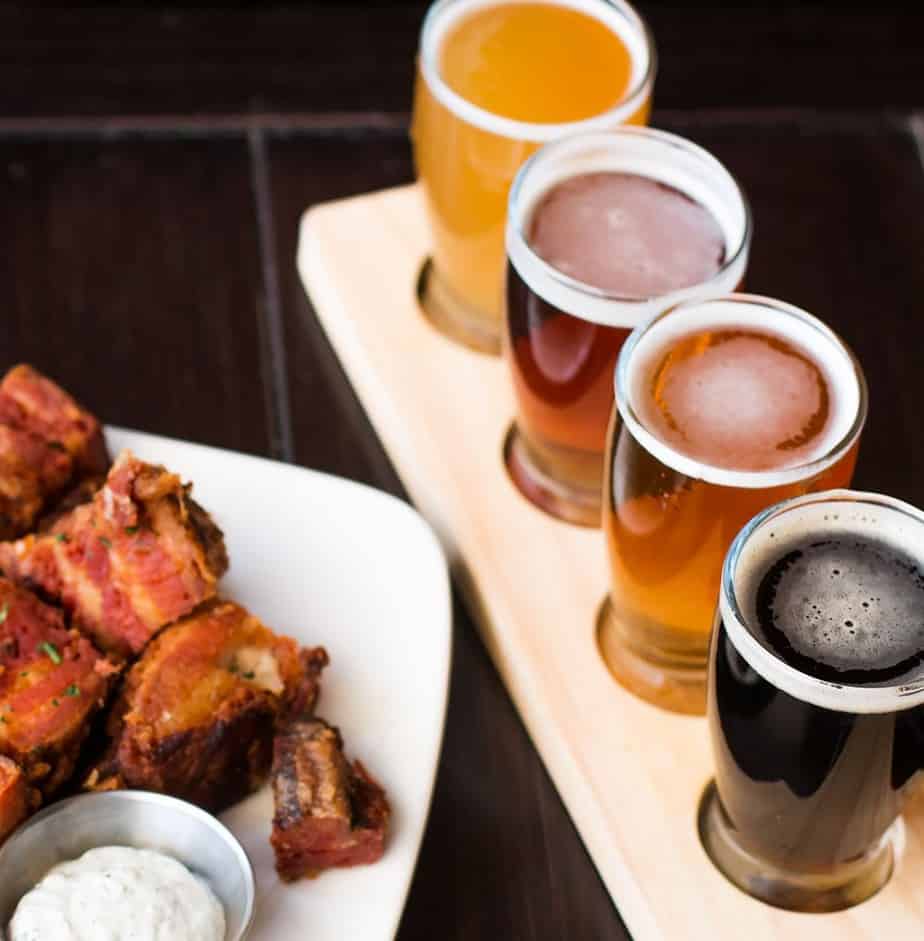 My husband got a flight of beers that were outstanding (one local brew, two from Oregon and a grapefruit beer that he now wants to buy in bulk!).   I ordered a Bloody Mary and was not let down in the slightest.  The drinks here are rock-solid and are alone worth a visit.  They have a killer variety of food as well.  We started off with pork belly bites, something that went hand-in-hand with a tasty beverage.  From there we had some chorizo duck tacos that blended together unique flavors in a way that I've rarely seen before.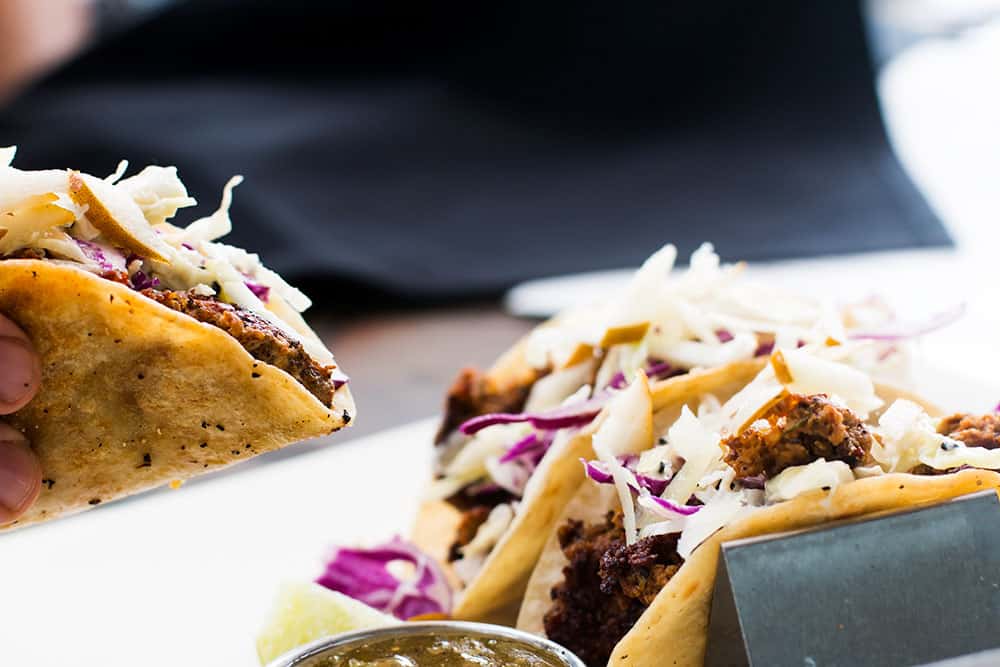 Their list of burgers and sandwiches is long and tempting.  They offer a Cuban sandwich, one of my weaknesses, but  this time I opted for a burger.  I thoroughly enjoyed my Turkey & Poblano Burger, which had hormone free ground turkey, poblano chiles, gouda and roasted red onions.  Yum!  For burgers they also offer a grass fed Buffalo burger and a wild caught Salmon burger, among others.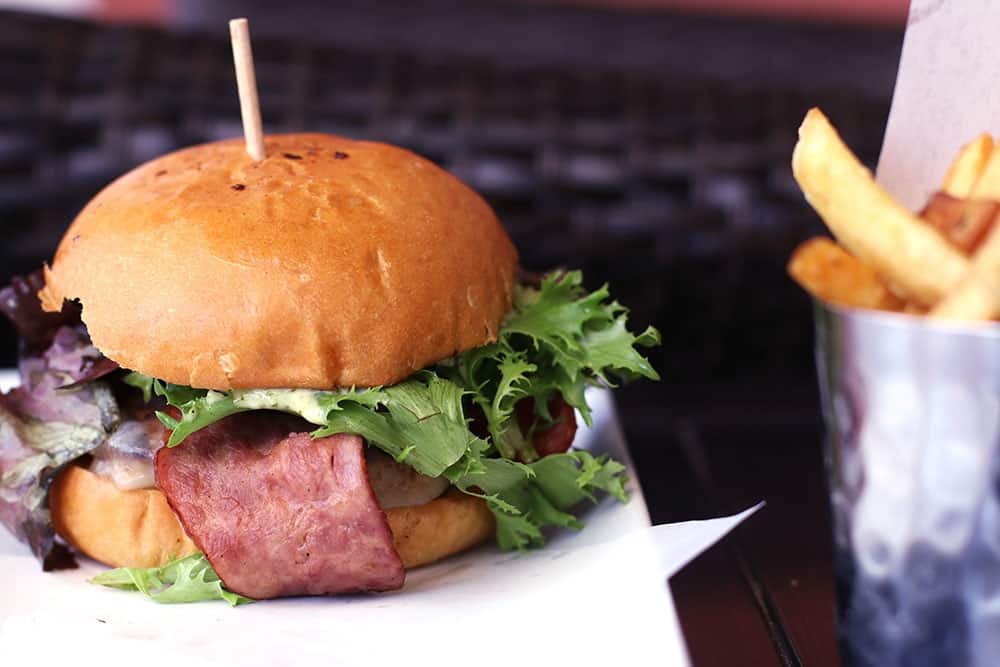 The Pub has other dishes that also have their signature flavors and ingredients and truly set them apart and under the "gastropub status".  Here are some pics of the Gumbo and other shrimp dish we chose.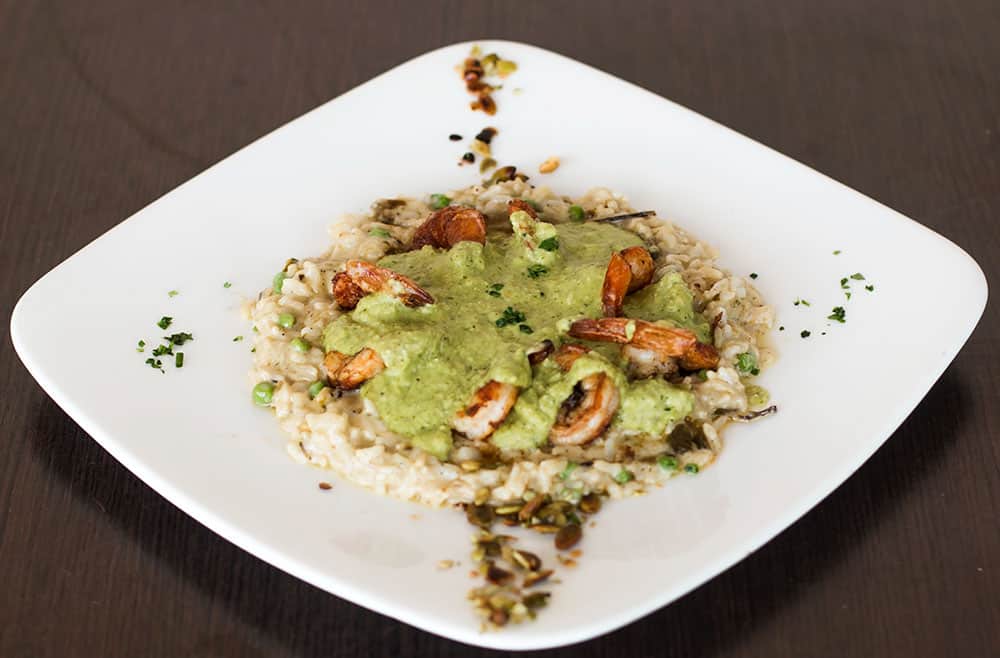 Based on recommendations we have only scratched the surface of their food menu and plethora of beers.  We're looking forward to visiting Chino Hills much more often with its memorable landscape and views.  We are looking forward to making a tradition of visiting The Pub at Chino Hills each time.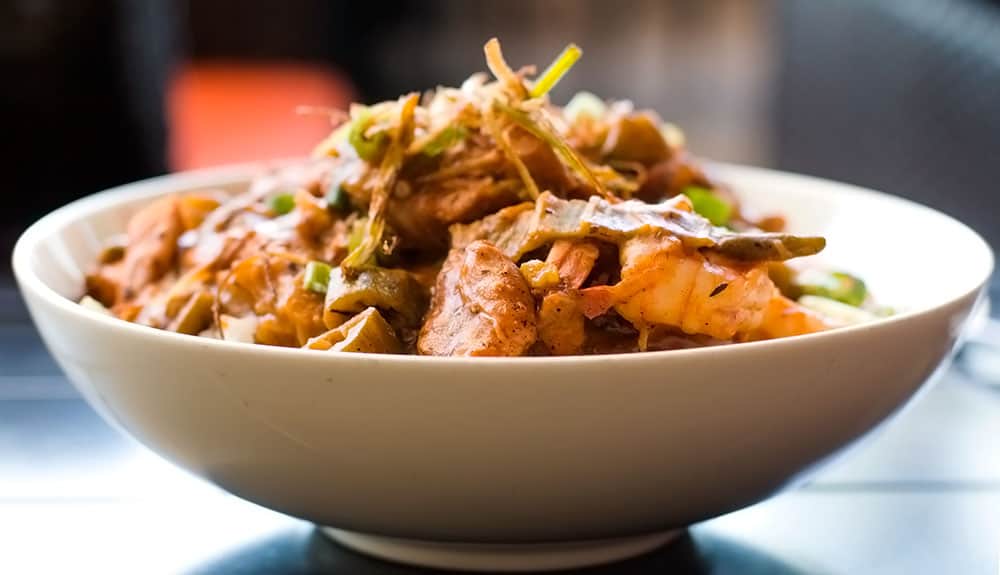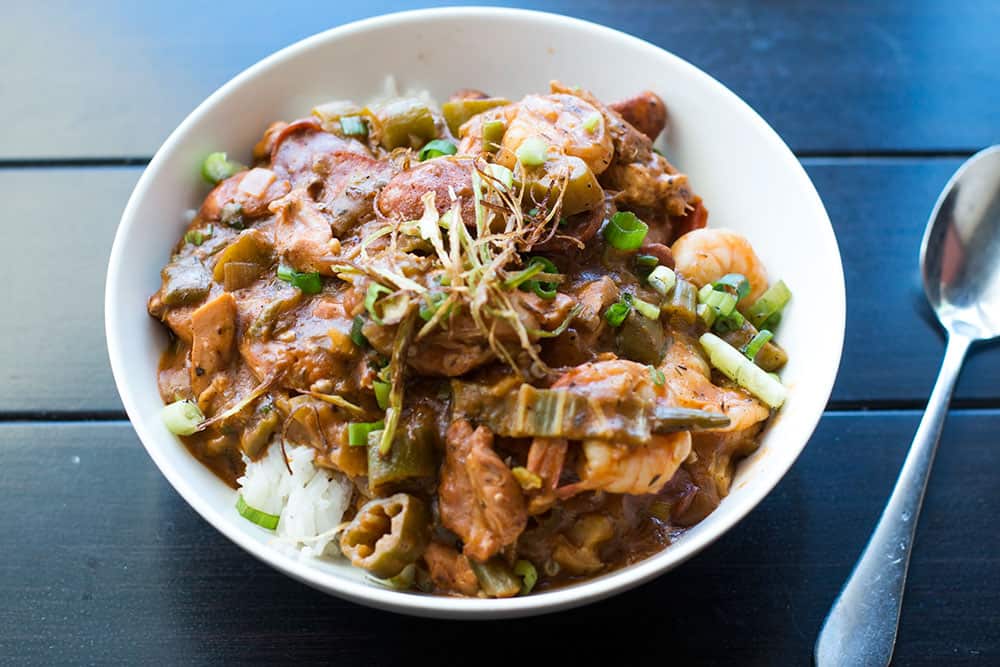 You can download the Pub at Chino Hills full menu

5771 PINE AVE CHINO HILLS, CA 91709
(909) 597-2224