I love the holiday season and spending time with friends and family, but sometimes the enjoyment is mixed in with a little too much stress. Between visiting relatives, having kids out of school and finding the perfect gifts for friends and family  it is easy to lose sight of what is important, or to feel like your long awaited holiday vacation is actually more stressful than a regular work week.  So today, I want to share some tips on hosting a holiday party and how to be the best guest possible at holiday events, all with the help of Wente Vineyard wines.  These can be used as a guide or checklist for holiday party planning that will hopefully bring some piece of mind and result in a little more time to spend with friends and family.
For The Host/Hostess:
The first steps is to decide a theme such as buffet style, a sit-down dinner or a cocktail party.  I have separate tips for each of those three holiday parties below:
Buffet style:
Set up a budget and find a spot with plenty of space.
Stock your buffet table with necessary flatware and  paper goods.
Choose easy-to-serve appetizers, main dishes, desserts and drinks.
Arrange the food in the order which it will be eaten: appetizers, main course, side dishes.  Desserts, condiments and beverages should be towards the end.
If possible, use separate tables for drink/cocktails and desserts. It doesn't hurt if this is far from them main table buffet to keep traffic flowing.
Place foods at different heights to create an attractive look and make serving easier. Use some fresh flowers to add a decorative touch to the buffet.
Keep the food warm at all times, replace platters as needed. Keep an eye on everything on the table so it always looks fresh.
Choose designated areas for kids to eat and drink.  Bonus if they also have a blocked off play time area.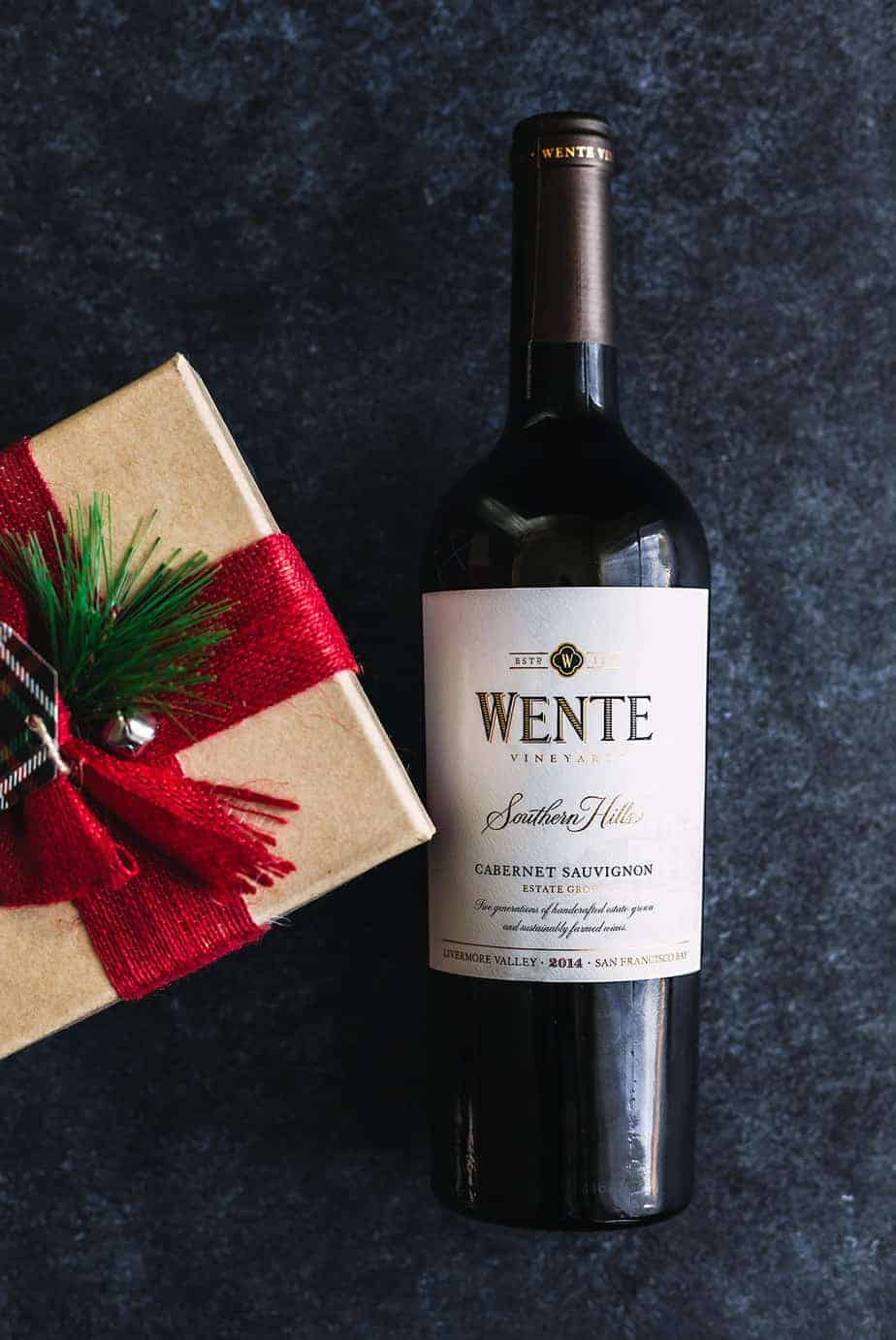 For a cocktail party / wine party:
Stock up the cocktail bar with glassware, liquors, mixers, garnish and ice.  If it's a BYOB party remember that people don't often bring mixers, so it's wise for the host to bring a good variety.
Shop around for sales and buy in bulk to save money.  Running out of drinks is a party-foul, so have extra alcoholic and non-alcoholic beverages on-hand just in case!
Choose at east one red wine and one white wine to serve.  Wente Vineyards was a hit at recent party we had.  They're the country's oldest, continuously operated family-owned winery (you can learn more about their wine selection here).
Find the perfect food to serve with wine, such as burger or ribs with Cabernet Sauvignon, Cheese fondue with Chardonnay, or cured meats and fruits with a Pinot Noir.
Be sure to taste each wine at the store if it's a new bottle for you.
For a sit-down dinner party:
Plan ahead and be sure to send out invitations early. Ask guests to RSVP so you can plan the menu, budget properly, etc.
Fall and Winter are the perfect seasons to enjoy soup and stew.  With these two meals it's best to make them a day ahead (and they'll taste better that way as the flavors have more time to blend).
Stock up with a nice selection of pre-made cookies and crackers.
Keep your bar packed with water, mixers, ice, spirits and wine (red or white wine).
Start decorating your home early. Wow your guests with festive centerpieces, tablecloth and accents on the dinner table.  Be mindful however not to make it look or feel overcrowded.  Guests need enough space to eat comfortably.
Candles can be a nice touch, but stay away from strong fragrance candles.
Pick some nice background music to play.  Maybe that's holiday music, or maybe it's a break from the holiday music!
For The Guests:
If you are invited to be a guest for the upcoming holiday parties, never leave a bad impression by showing up empty-handed.   If you don't know what gift to get for the host a good red wine or white wine is most often a safe bet.  Earn some points by making it unique.  Wente has an amazing variety of bottles and at a number of different price ranges, too.  The wine tastes fabulous and I can stand behind them as leaders in sustainable vineyard practices.  Wente Vineyards wine is an essential addition to the holidays. Their website is actually quite helpful too, as each bottle lists the grapes, tastes and aromas, as well as ideal food pairings  plus save 25% off on your purchase when you enter the code: 25TOAST upon checkout.