I have been compensated by Glucerna for this post; however, I am sharing my own thoughts. All opinions are my own. Talk with your health care provider about a diabetes management plan that's right for you. #GlucernaHungerSmart #CollectiveBias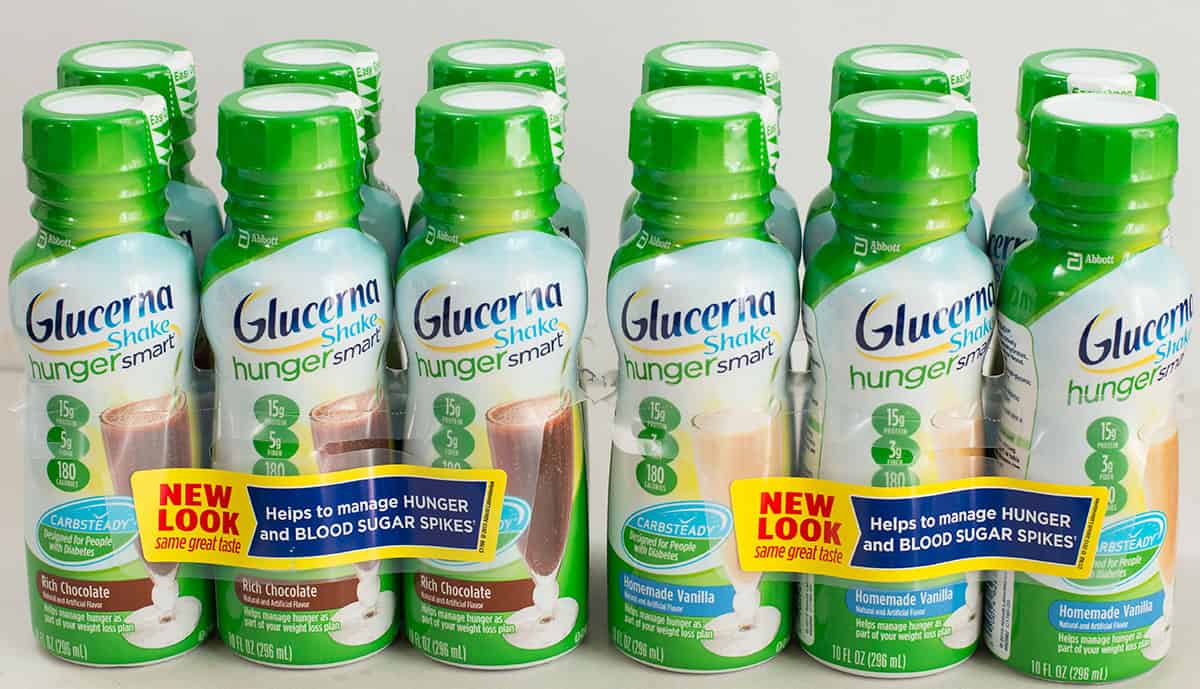 I have always been a very active person and pretty good about maintaining my healthy lifestyle before I was diagnosed with gestational diabetes during pregnancy. My gestational diabetes went away after first pregnancy but It came back when I was pregnant for the second time. I've learned that so many of my relatives suffered from one form or another of diabetes. One of my aunts had many health complications from Diabetes and it eventually proved to be too strong of a disease and took her life. High blood sugar levels run in my family, and it's something my mom currently suffers from. She's been monitoring her blood sugar number for years. For these reasons I choose to take extra precaution to prevent/reduce my risks in develop diabetes now or later in life. I check my blood sugar at annual checkups and every now and then randomly. I try my best to follow a low-carb diet and try to get active as much as possible, with activities as simple as a quick walk after a big meal.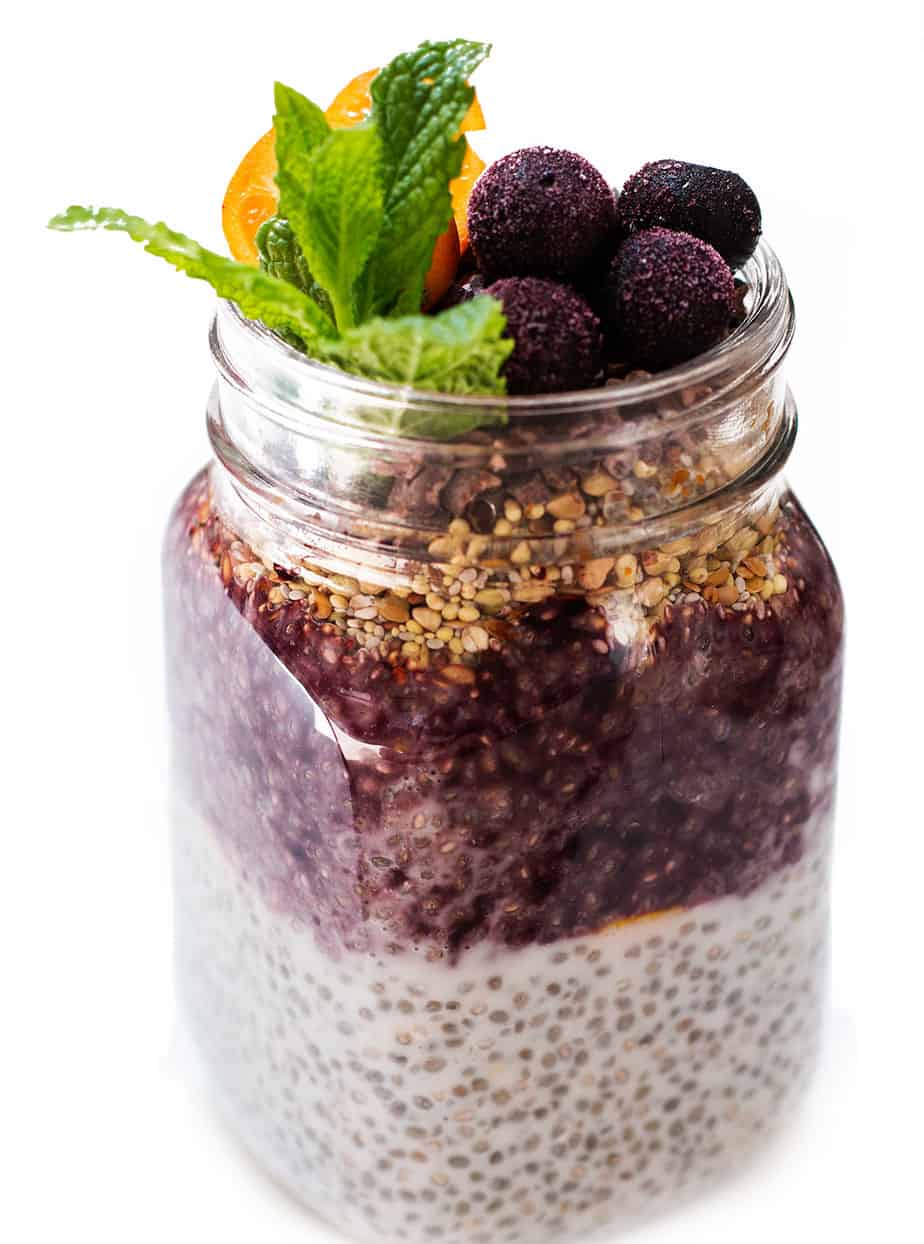 Here is the list of things that I've been doing differently to control my blood sugar and reduce my risk of developing diabetes later in life:
1. Control my weight and have annual check-ups on this and other vitals.
I never skip annual check up (body weight measurement, cholesterol, etc). I always discuss the result with my personal dietitian so we can compare the numbers with last year. This is the easiest way to keep track my personal health and motivate me to improve my health. Losing weight through exercise and eating healthy can also reduce our risk for diabetes and other health problems.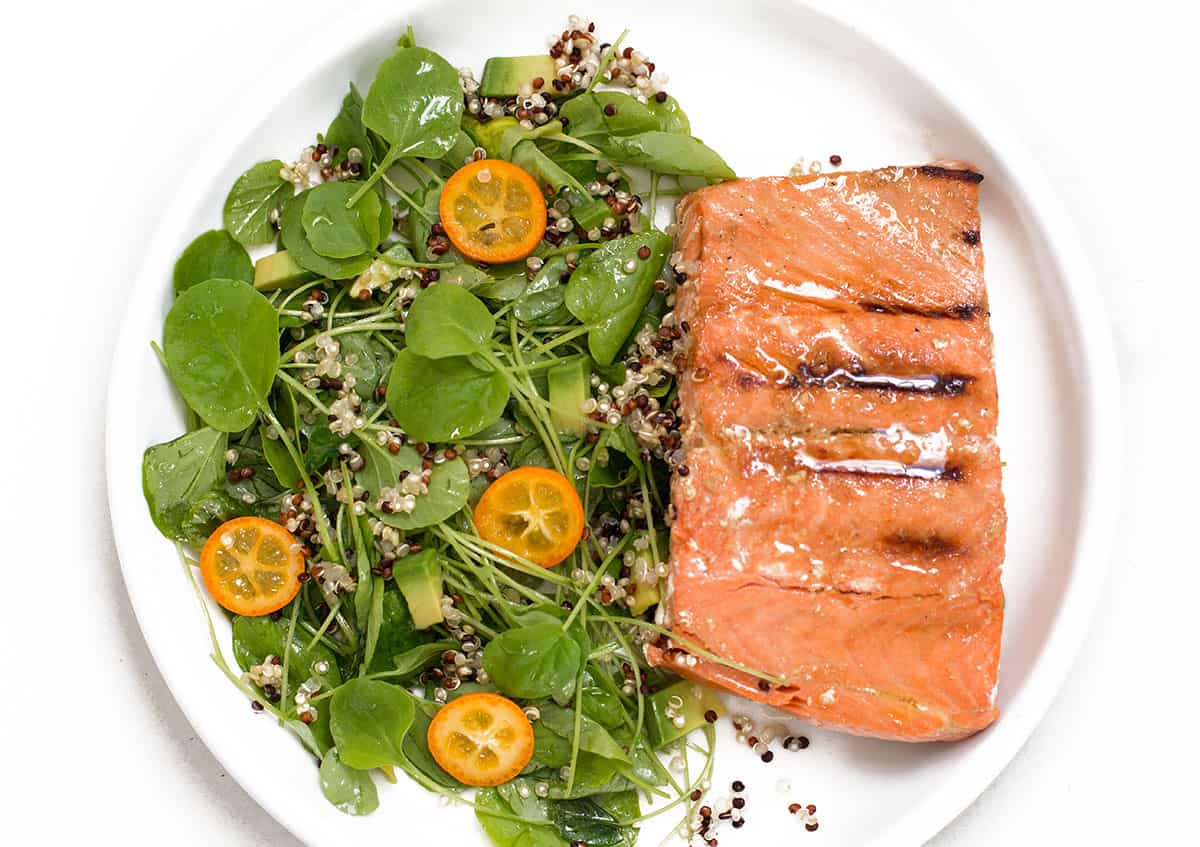 2. Follow a low carb diet, but never skip meals.
By following low carb diet, I limit my sugar intake. I believe it will help me maintain a healthy weight and improve my overall health. It's very important to keep track of what I eat and know how many carb I consume in each meal. I need to make sure not to go overboard though, as skipping meals would undermine all of the good nutritional measures I am taking. I have to eat every 3-4 hours (3 small portion meals and 3 snacks per day). This is the best way to keep my blood sugar under control and to prevent over-eating later on in the day due to cravings. Eating bigger portions, will cause my blood glucose levels to rise more than eating smaller portions.
3. Exercise regularly and stay hydrated
Exercising regularly helps me stabilize my blood sugar. 15 minutes of walking every meals has been an effective way to control my blood sugar levels. I try to exercise for at least 30 minutes each day, on a busy day I prefer to do 2×15 minutes (more effective).
4. Limit drinks and foods high in sugar
I consume high amounts of protein and fiber for breakfast and avoid drinking too much juice in the morning. As an example : I make an overnight chia pudding for breakfast. I only use unsweetened almond milk and small amount of high fiber fruits such as berries to add sweetness. I also enjoy eggs for breakfast. A big salad with healthy lean protein/fish makes for a perfect lunch, and can be paired with complex carbs such as quinoa, beans, etc. I was never a big fan of soft drinks or eating desserts too often, but those may be first steps to cut out of your diet, too. Avoid/limit : Soft drinks, fruit juices, candy, ice cream and many others
5. Choose snacks wisely
One of my favorite diabetes-friendly brands is Glucerna®. I am a big fan of Glucerna bars and have lately been enjoying the Glucerna® Hunger Smart™ Shakes. They're a delicious way to help you stick to your weight loss plan. Each shake has a healthy amount of protein (15 grams) and an excellent source of 25 vitamins and minerals . They have a slow digestible carb called CARBSTEADY®, which combats blodd sugar spikes. With 66% less sugars than the leading weight loss shakes, it is an easy choice for me and my health. I also enjoy eating a handful of nuts per day as part of a healthy diet.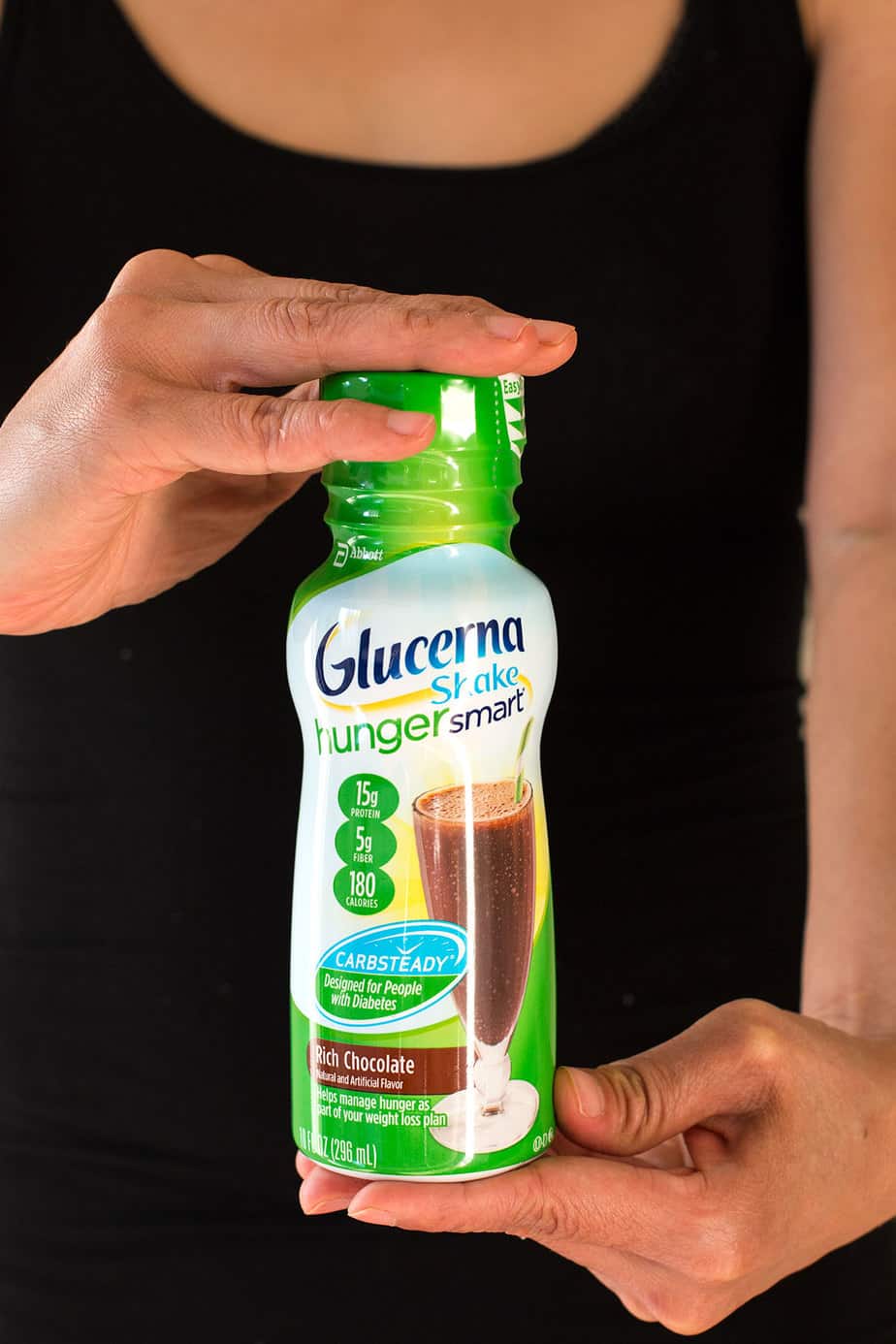 Managing blood sugar can be a challenge, and it's often the little wins that count. At first, following low carb diet was pretty hard, but it became easier and actually very rewarding as my body feels the positive effects. I have control of my blood sugar and this definitely helps reduce my risk.
Try 6pk Glucerna® Hunger Smart™ Shakes (Chocolate or Vanilla), you can find them at Walmart stores. Buy any 2 large packs of Glucerna and get up to $3 off. (Please use under medical supervision)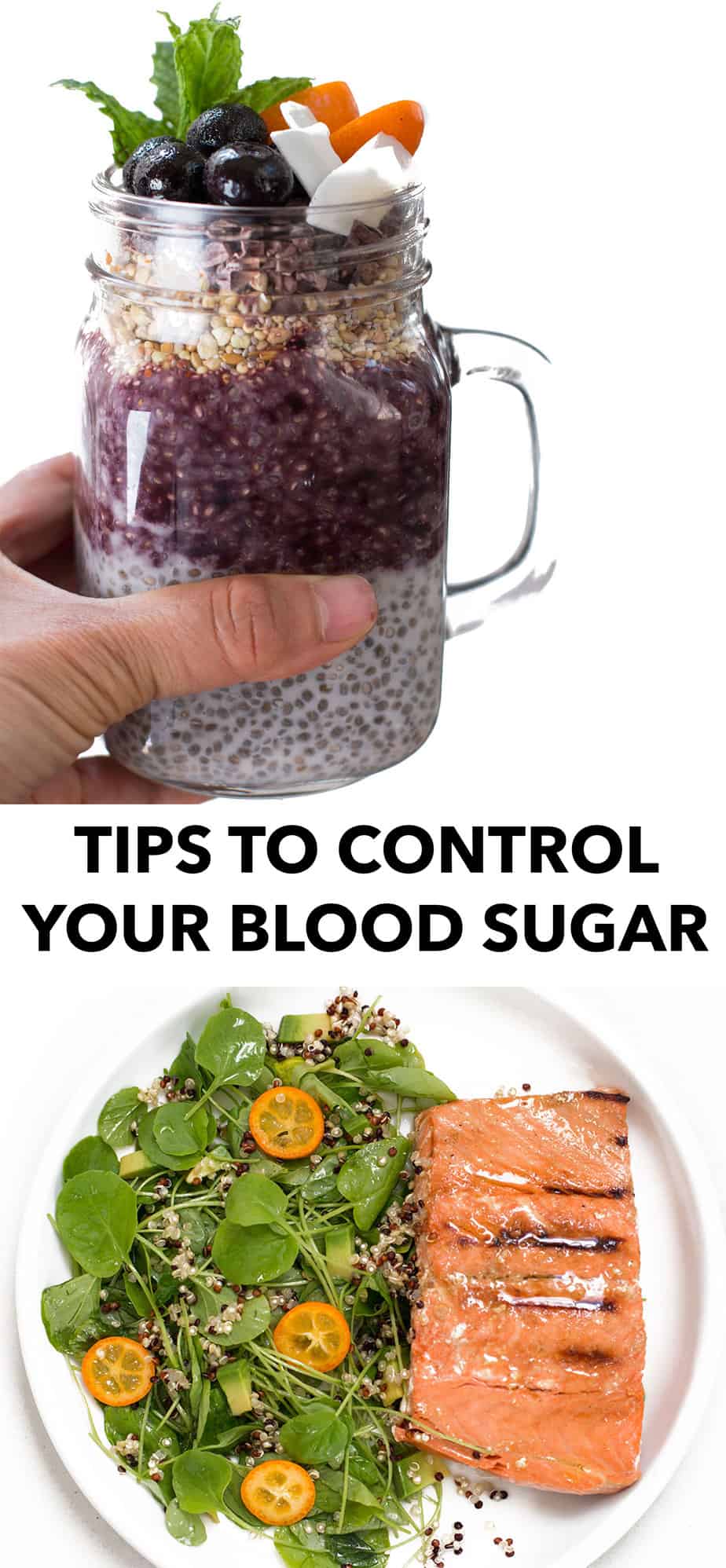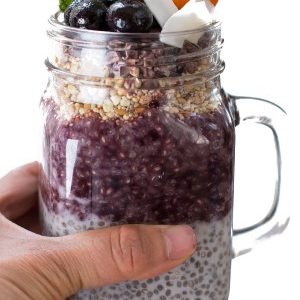 Ingredients
3

tablespoons

chia seeds

1

cup

unsweetened almond/coconut milk

1/2

tsp

vanilla extract

1

teaspoon

unsweetened blueberry powder

fresh/frozen berries

mixed nuts/mixed grains

cacao nibs

Optional : Sweetener of your choice

add according to your liking
Instructions
Whisk the chia seeds, almond milk, vanilla extract in a large mixing bowl or glass mason jar

Cover and chill in the fridge for at least 3 hours or overnight

The next morning, mix 1/2 portion of chia seeds mixture with unsweetened blueberry powder

Layer up all ingredients then serve with fresh berries, cacao nibs