TOUCH Anti-aging Facial Moisturizer  #touchantiagingfacialmoisturizer
Summer is a fun season to be outside and trying new adventures. I spent most of my summer by the beach, local playgrounds and our local amusement park (Legoland).  I love summer but more than any other time of year it is when I worry most about my skin. I try to limit my sun exposure by wearing a hat and sunglasses, but unfortunately often forget to bring one or both items.  I remember one week in August we spent an especially large amount of time outside at Legoland. I would watch my kids playing at their waterpark and other attractions from morning until the park closed. My skin was getting darker and darker throughout the day.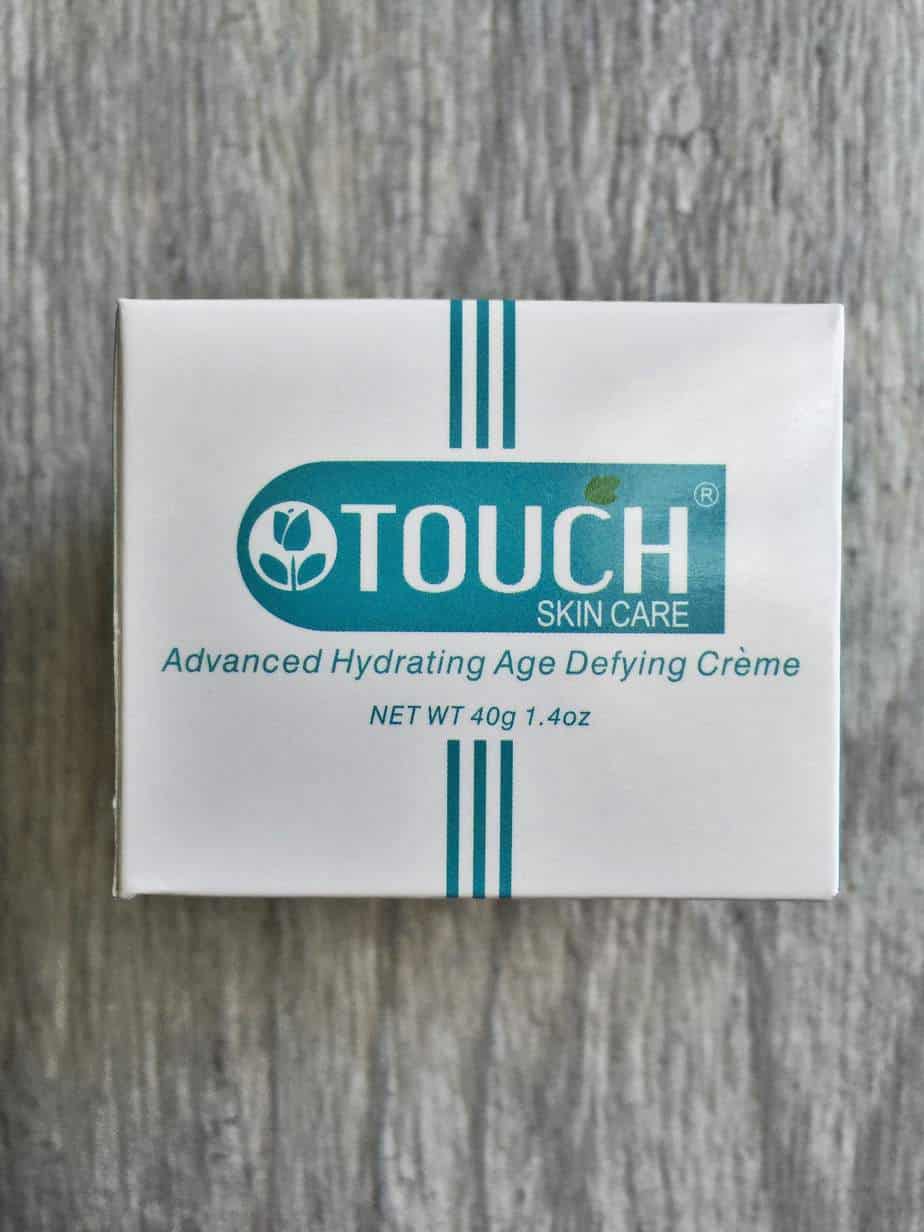 This would normally be troubling to me, but I was even more concerned that my brown spots would start to show again and possibly get even worse.  This is my constant battle with the sun; so much of what I love to do is outdoors and I want my kids to experience a childhood outdoors (instead of being inside playing video games), but the sun can be so tough on the skin.  I'm glad that there are some great products out there to help keep our skin looking good, even when we are facing aging and the elements.
Before I tried the product I first read some information from Amazon. The cream is quite pure and has no harmful chemicals. It contains all natural ingredients including Activating Essence – Silk Peptide and anti-aging ingredients including Ginko Liquid, Juniper Berries and Grapefruit Liquid.  It also has advanced combination of skin firming agents such as Collagen and Vitamin E. It is Cruelty Free (no animal testing) and is made without fragrances or fillers.   I always back products that have all-natural ingredients, whether it's something I am eating or putting on my skin. For that reason, I always read the ingredient list carefully before making a purchase. Touch Skin Care falls right in line with the other brands for natural products that I've recommended on my websites.  It is formulated to promote healthy cell renewal and guarantees to combat wrinkles, fine lines, crows-feet and aging skin.  The cream is very light and unscented, which is great if you have sensitive skin. I like how my skin absorbs it immediately and locks in the moisturizer all day.  It left my skin feeling soft and silky.
If you go to , you can use a promo code to earn an extra bonus with your purchase. The price is pretty affordable and right in-line with drugstore brands, but the quality far exceeds most all of them that are in the same price range. I would highly recommend this product if you are big on products without harmful chemicals. The only thing that I would ding them on is the packaging as it doesn't look as elegant as some other creams that don't work as well.  They could make the jar a bit prettier, and maybe use a pump, too (I am clumsy and tend to drop my favorite creams on the floor).
TOUCH Anti-aging Facial Moisturizer  is amazing and I'm looking forward to what this company comes out with next.
Disclosure : Thanks to Touch Skin Care for sending me a full size product of Advanced Anti-Aging Daily Moisturizing Cream to facilitate my review. Compensation was exchanged for this review, and all viewpoints and expressions are that of Posh Journal.