This post is sponsored by V8®, but the content and opinions expressed here are my own.
Per usual it's shaping up to be an exciting and slightly chaotic holiday season. From decorating to hosting family to cooking and hopefully keeping the kids active with good activities, I'm definitely in the thick of it!
A wise man (or four of them) once said "I get by with a little help from my friends", which definitely holds true during the holidays. I also get a much needed pick-me-up from refreshing V8 +HYDRATE®, which is a new beverage! I've seen many electrolyte drinks on the market for years, but very few that I get excited about. V8+HYDRATE is plant powered with natural electrolytes coming from vegetables, including sweet potato juice which is great for hydration.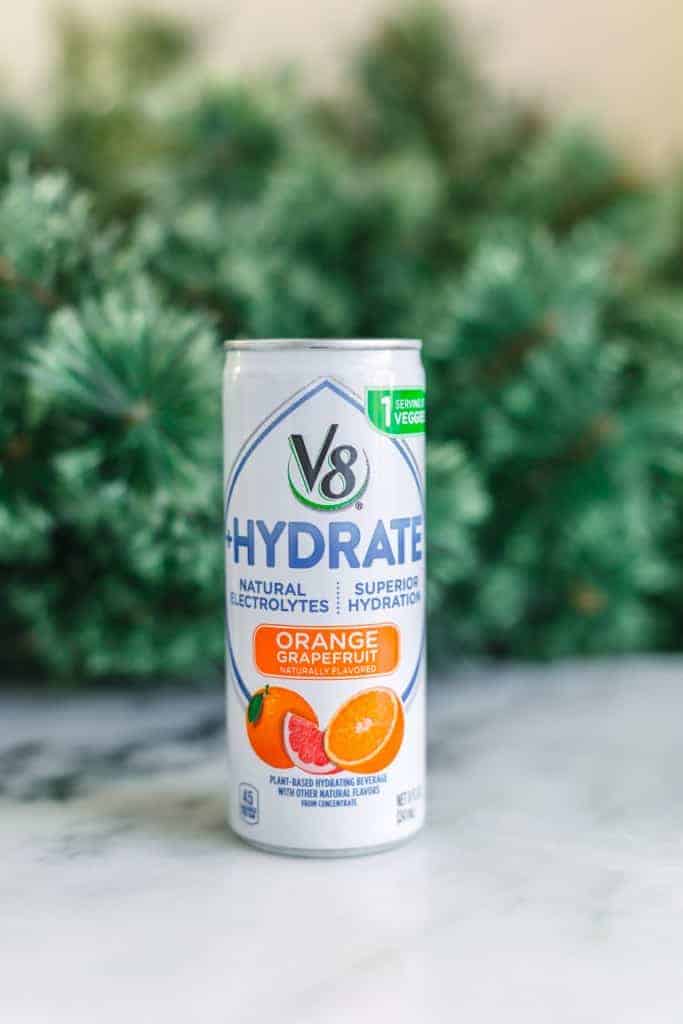 If you read my blog regularly you'll know that I'm big on products that are gluten free, Non-GMO and vegan friendly, and V8 +HYDRATE hits the trifecta of all three! It also doesn't have added sugar or artificial sweeteners, a huge leg up on the competition.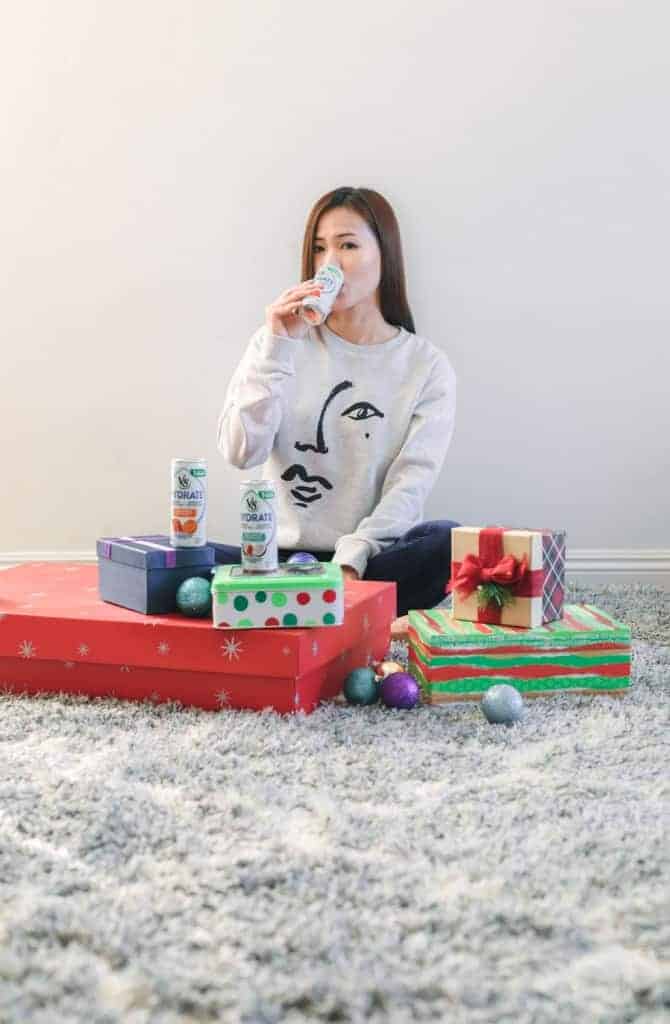 The flavor varieties are refreshing and unique: Orange Grapefruit, Coconut Watermelon and my personal favorite, Strawberry Cucumber. There's something I always really liked about cucumber in a drink and they nailed it with the taste of this drink.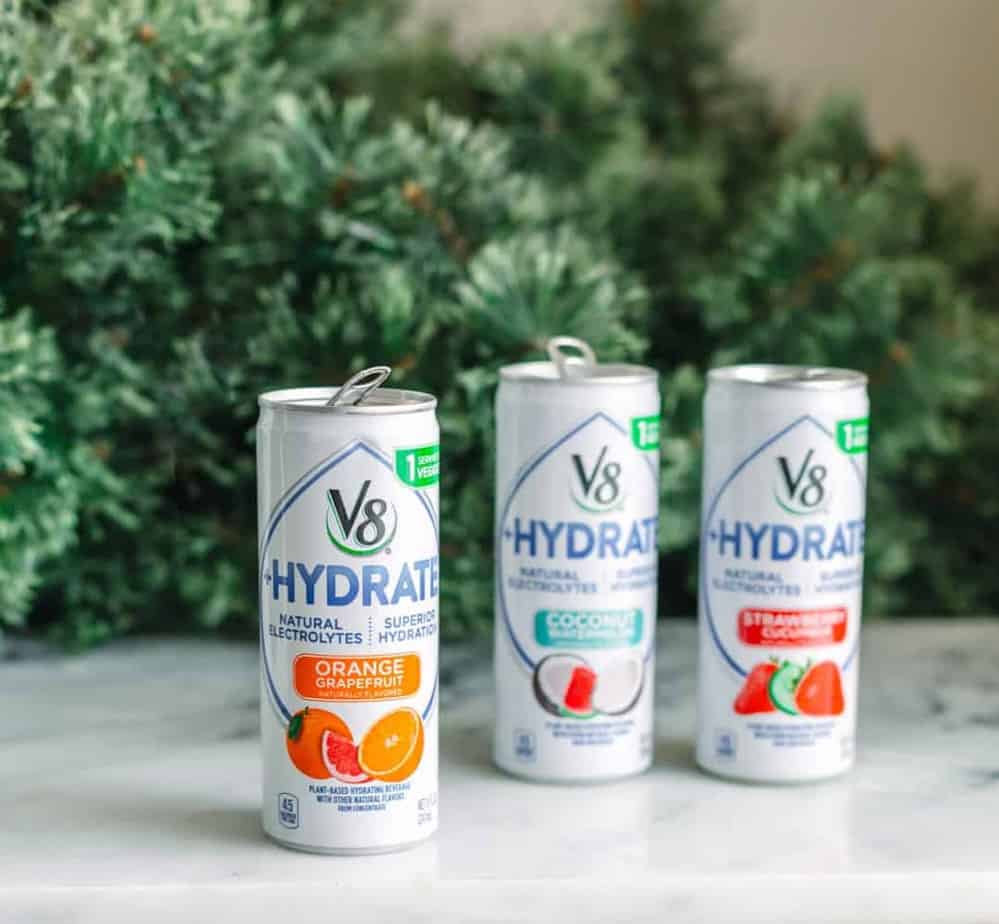 One thing that I really like about V8+HYDRATE is that my husband can reach for one of these instead of the unhealthy drink options that he often goes for. Changing his eating habits as far as holiday pies and Christmas cookies will not be easy, but cracking open one of these tasty drinks instead of the alternatives is a slam dunk. An 8 oz can will give him one full serving of veggies and only come in at 45 calories! He's been drinking V8 since the 1980s and thinks this is their best drink yet.