Below is a product review for a new product called Vital 3 Derm Anti-Aging Moisturizer.  The product not only has a lot of quality ingredients but some patented, clinically proven formulas that are claimed to set it far apart from other moisturizers on the market.  I was given a bottle to try and asked to do a review.  I used a full bottle before writing this as I wanted to see if the product was really as innovative as marketed.  The product is selling a lot through dermatologists' offices here in Southern California, but I wanted to run it through my own daily routines and tests.  Below are my personal experiences and thoughts on the product.
Before I continue I should say that I have been in blogging for about 5 years on beauty now, and during that time have reviewed hundreds of different products from almost ever cosmetic brand imaginable.  I am selective on what I review, and in addition to those hundreds that I've tried there are a hundred more that I have rejected due to sub-par quality or ingredients.  Having said all of this I believe I have become quite knowledgeable and a solid judge of skin care and moisturizer products.  It therefore it takes quite a lot to impress me.  Well, I have been wowed by Vital 3 Derm Anti-Aging Moisturizer.  I couldn't be happier with the results, and they are more evident than with many other the products I've tried, even with some that are five times as expensive.
Results (after using 1 full bottle, applying 1-2 times per day):
·         The Redness around my nose has minimized by at least 70%.  This is something that I was self-conscious about and it's hardly noticeable now.
·         My skin tone has evened out as the dark brown spots around my cheeks were reduced by about 60%.  This has happened with other products, but with Vital3Derm the spots have not come back.  I am excited to see how these look after more months of applying this daily.  Living in Southern California this is a big concern for me as the sun is always beaming down here.
·         My fine lines (for me around my eyes) are looking smoother and have a noticeably nicer texture.  
Some other things that I really like about Vital3Derm is that it has a very light scent.  I have sensitive skin and stay away from products that aren't paraben free or have a lot of foreign ingredients.  I also like the consistency as it's not too thick or watery and applies just as nicely as my $500 cream.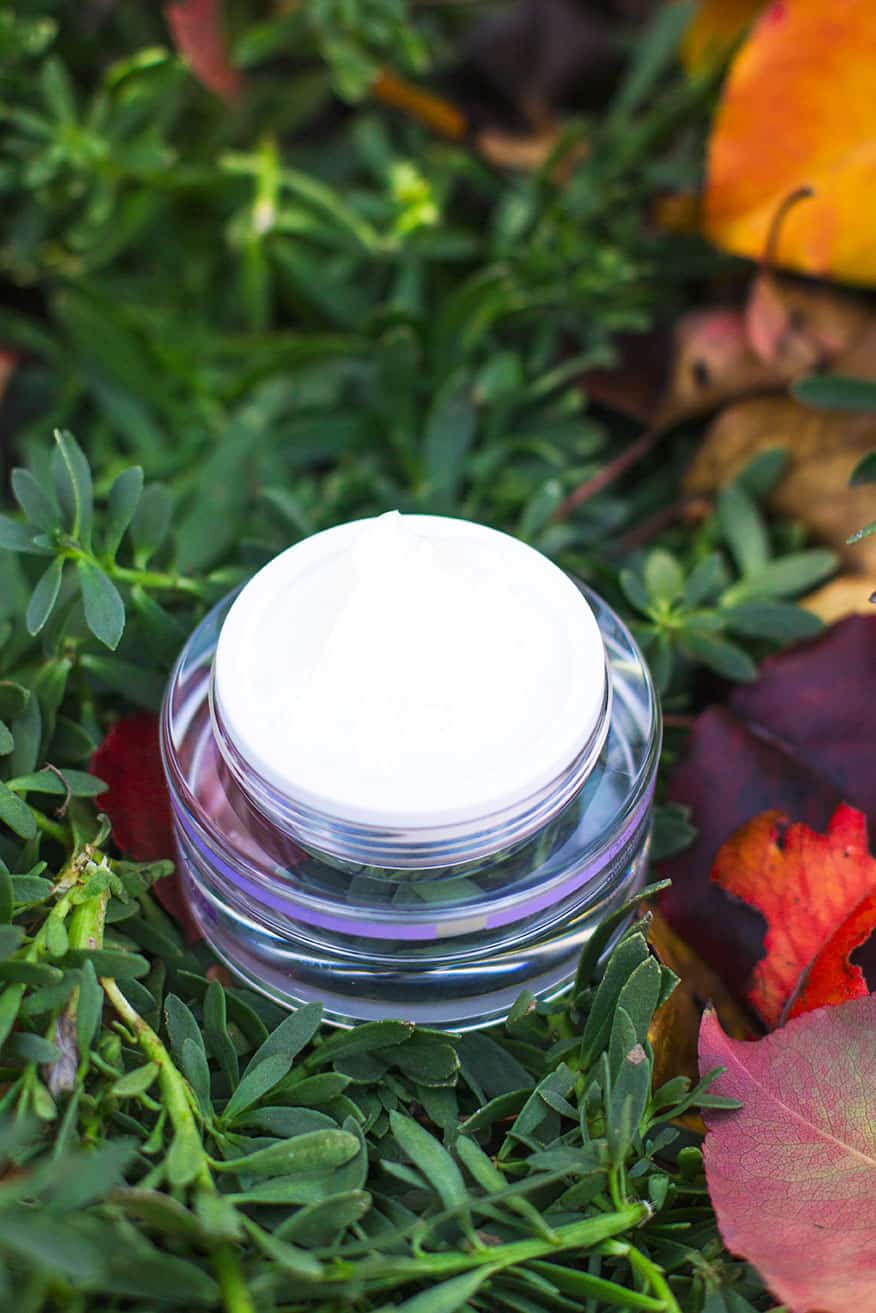 Why does Vital 3 Derm work so much better than other moisturizers?
 I was very curious to find the answer to this question, as others also have natural ingredients, Vitamin C, Vitamin A, and are paraben free but don't work nearly as well.  I researched and found a very impressive list of ingredients (I took some of the below verbiage from the company's website ):
·         Rejuvicol: This new ingredient is unique to Vital 3 Derm products. It is an antibody that stops the breakdown of collagen in the skin. Collagen production and breakdown are an on-going process
·         Alpha Oligo Peptide-6 helps to stop the aging process by controlling itchy, irritated skin caused by environmental or stress factors.
·         Alpha Palmitoyl Peptide-21 contains 2 bioactive peptides that encourage the correcting of damaged skin and enhance skin elasticity, firmness and reduce wrinkles and redness.
·         Grape Cell Extract, Rosemary Leaf Extract, and the less common Dill extract, which keeps skin elastic and not saggy.
·         Commiphora Mukul Guggul – Made from the sap of the Commiphora Mukul tree this was used in ancient India to treat skin disorders and is proven to still do wonders.
·         Curcuma Longa Extract – Used to treat wounds, sun damage, and premature aging.
·         Ganoderma Lucidum (mushroom) extract – Used in Asia for over 2000 years for antioxidants and moisturizer.
·         Argania Spinosa Sprout Cell Extract – A tree native to Morocco, the sprout cell extract revitalizes and protects dermal stem cells.
·         Rhododendron Ferrugineum Leaf Cell Culture Extract – From a shrub native to the Alps and other areas, this will increase the vitality of the skin stem cells and boost cell regeneration.
Also, the formula for Vital 3 Derm was developed by dermatologists, and the product is currently being sold in dermatologists offices here in Southern California.  That speaks volumes, and even their website gives much more material than competitors (you read about the science behind the product, a breakdown of each ingredient, clinical surveys and more:  www.vital3derm.com.  I like that the company, DermVité, is based in the US and also manufactures Vital 3 Derm here as well.
I love this product and feel strongly about endorsing it.  The innovation that has gone into Vital 3 Derm is groundbreaking and I can't wait to use more.
Disclosure :  This is a sponsored post written by me on behalf of Vital 3 Derm . All opinions and expressions are that of Posh Journal.