The LA VICTORIA® Brand has been providing delicious sauces and chiles and peppers that my family has been enjoying for decades. Their Salsa Verde and Salsa Jalapeña are two bottles that are always in our cupboard and used in countless recipes. We were happy to try out a bottles of La Victoria Mango Habanero Salsa and La Victoria Pineapple Salsa and found them to be a perfect match for refreshing summer cooking recipes. I love mixing up elements of sweet and spicy, and mango and pineapple are two fruits that have had me under a spell for years! Being able to bring in some refreshing mango or pineapple flavors without having to actually do any peeling and cutting is a wonderful thing!
A recipe that pairs perfectly with the La Victoria Pineapple salsa is a seafood taco or burrito. On that note, I recently took my mother in law to a Mexican food in the Pacific Beach area of San Diego. I ordered something a little bit unusual to most parts of the country, a grilled fish burrito. It turned out to be the best fish burrito I've ever had and possibly the best overall burritos I've ever tasted in my life. So I was inspired to create a similar recipe, a wahoo fish burrito. I am a big fan of beer batter fish taco and this is a great alternative way to enjoy fish in a taco or burrito without having to deep fry the fish.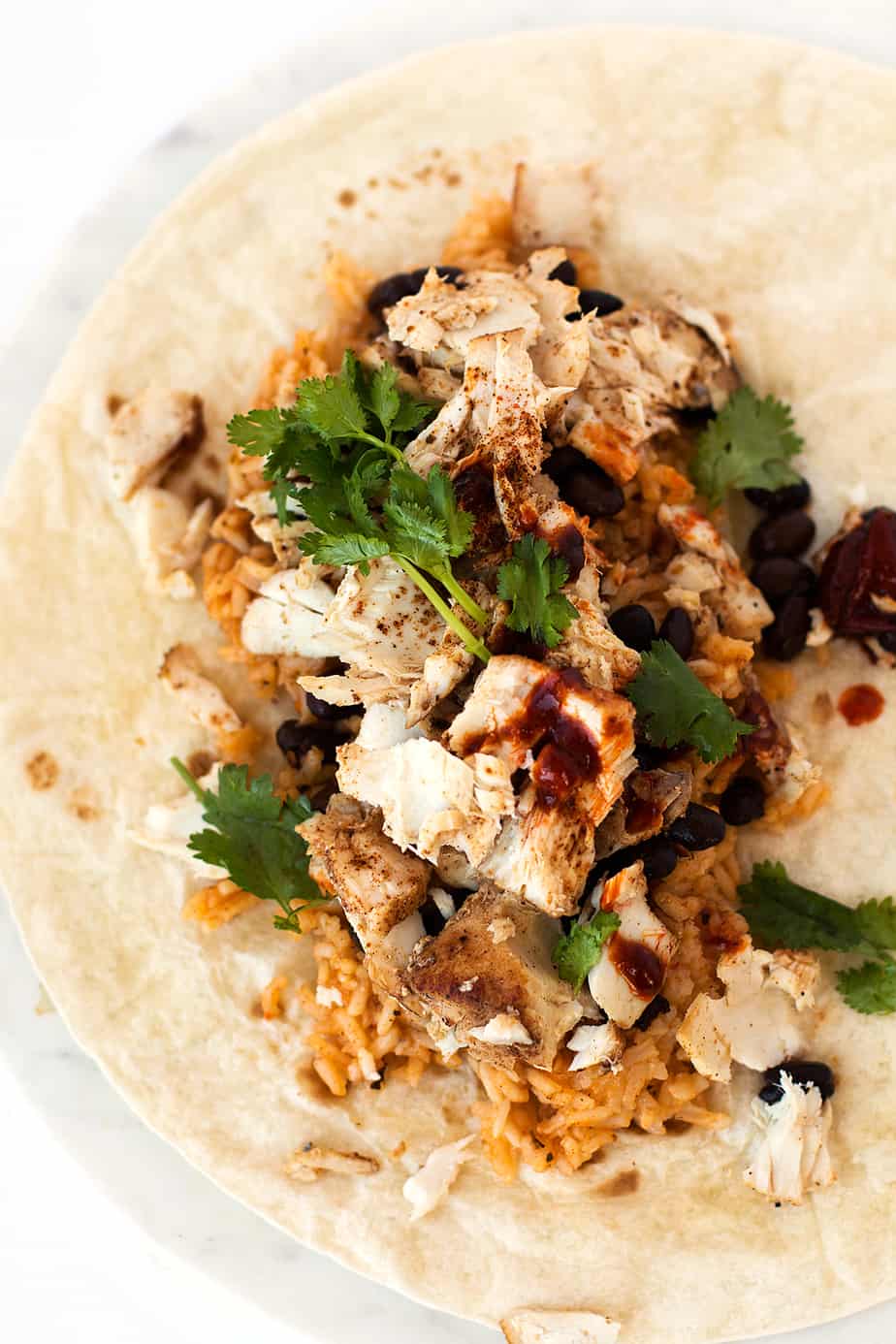 In addition to being healthier it is also easier and faster, but first and foremost it's great to eat fish without adding extra calories and cholesterol from the greasy oil. I chose wahoo because this fish is often featured in Mexican restaurants and is a nice to rotate in with Mahi Mahi and other go-to fish options. The wahoo fish has a smooth and silky texture. When it's cooked Wahoo turns snowy white and the texture becomes similar to tuna.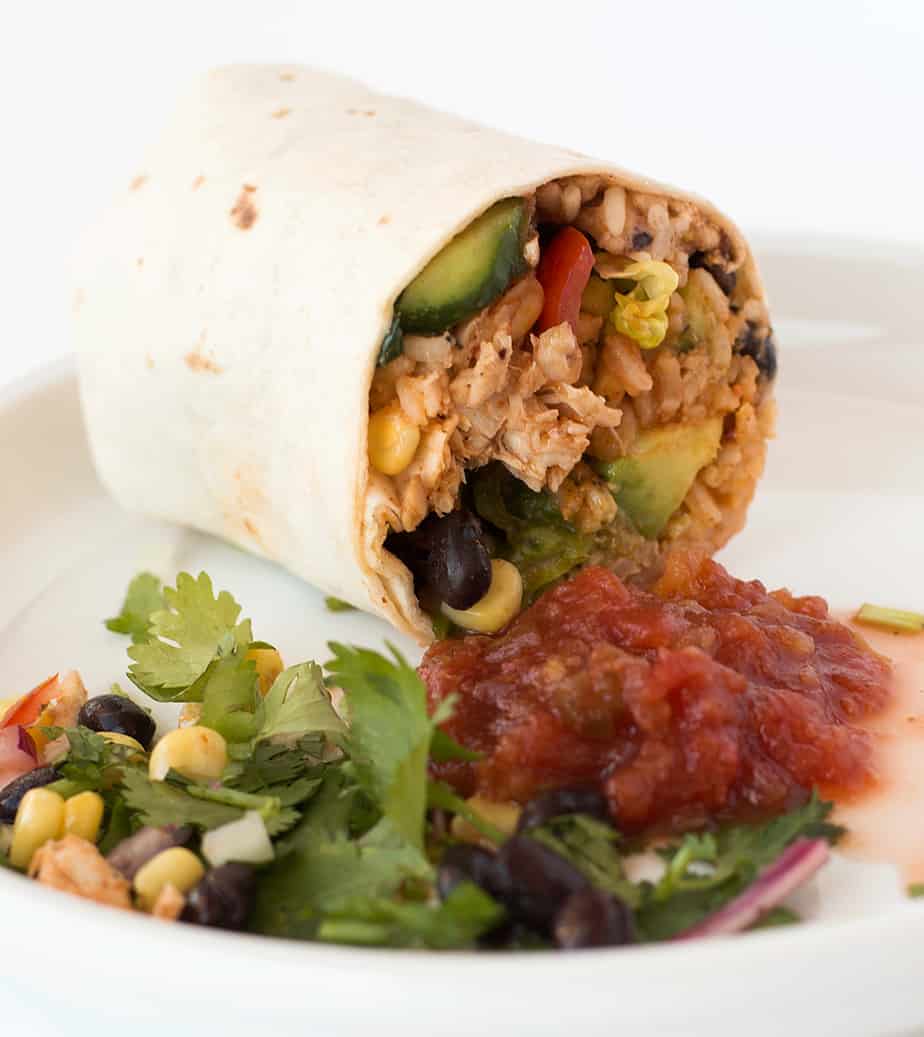 The La Victoria Pineapple salsa flavor is so refreshing and not overwhelmingly sweet. Both of my kids love the taste of this salsa, too, especially with a big bowl of tortilla chip! This salsa is very flexible and works well not only as a good dipping sauce but also perfect as marinade and stir fry sauce!
Don't forget to enter the #FlavorSeekers giveaway!
Grand Prize: One (1) Weekend Getaway for Two in Sunny San Diego (flight and hotel included, valued at $3,500)
Honorable mentions prizes: Number awarded at discretion of brand and may include a variety of the following: grill kits, branded t-shirts, cinch sack, lip balms, stickers, etc. (valued at $10-30 per prize)
📖 Recipe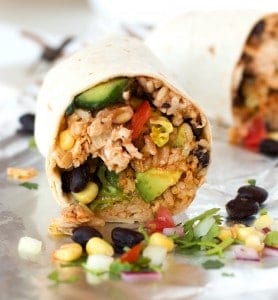 Wahoo Fish Burrito with Pineapple Salsa
Ingredients
4

Wahoo Fillets

,

or Marlin Tuna

1

teaspoon

ground cumin powder

1

teaspoon

ground coriander

2

teaspoons

chipotle ancho or acho chile powder

3

cloves

garlic

,

minced

1

teaspoon

garlic powder

1

teaspoon

salt

black pepper to taste

2

tablespoons

olive oil

1

cup

fresh/frozen corn kernels

1

cup

cooked white/brown rice

1

cup

cooked drained black beans

,

unsalted

tablespoons

optional : 2 chipotle peppers

,

finely chopped

2

ripe hass avocados

1

medium red onion

,

thinly sliced

fresh cilantro
Instructions
In a small bowl, combine the ancho powder, cumin, coriander, ancho powder, garlic, garlic powder, salt, pepper, olive oil and stir to mix. Rub the fish with the spices and put in the refrigerator for at least 30 minutes

Preheat the grill and cook the fish for about 3-4 minutes per side.

Heat up the tortilla according to packaging.

Assemble the burrito by adding rice, chopped chipotle peppers, salad, black beans, fish and avocado.

serve with La Victoria pineapple salsa. Enjoy!!
📖 Recipe
Mexican Rice
Instructions
Heat oil in a large saucepan over medium heat and add rice.

Cook rice and keep stirring until golden for about 6 minutes

Stir in onions and cook until fragrant and tender for about 1 ½ minute

Add garlic salt and cumin

Stir in tomato sauce and chicken broth; bring to a boil.

Reduce heat to low, cover and simmer for 20 to 25 minutes.