World's Best Destinations for Vegetarians
Being a vegan is not always easy, especially while traveling. Many places don't accommodate vegan dietary needs, but it doesn't stop vegans from traveling around the world. The most important key to vegan travel is preparation and creating lists of restaurants and vegan-friendly locations to buy food. One tip is to always check out local markets for inexpensive menu options. These markets are a blast to visit and give a true feeling of what it's like to live in that country or region. Another tip is not to be shy to ask restaurant owners for ingredients. Many will accommodate your needs and help you not to stray from your vegan diet.
The following places around the world have many amazing vegan options: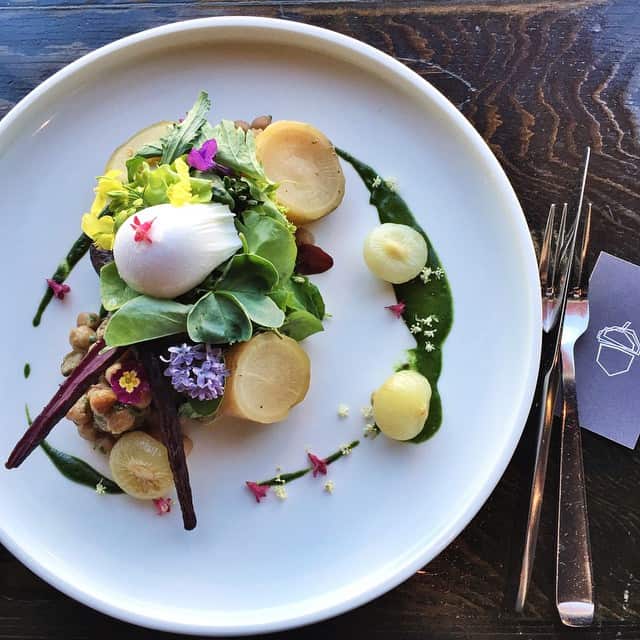 Vancouver, British Columbia
Modern vegetarian restaurants has been on the rise in Vancouver. Some of the best vegan restaurants in Vancouver offer whole food that is often gluten free and refined sugar-free!
Check out : The Acorn Restaurant. Stylish eatery offering ambitious vegetarian/vegan fare with signature cocktails and local beer/wine. Vegetarian, Vegan, Raw, Gluten Free options are abound.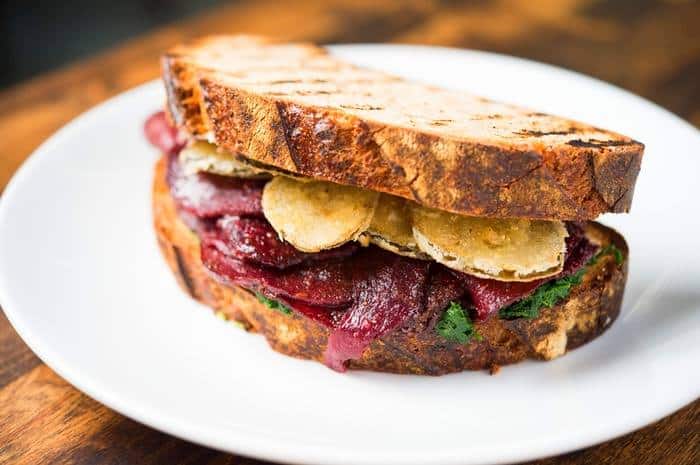 New York
New York has many excellent vegetarian and vegan restaurants. From Indian food buffets to high-concept cooking.
Check out : Dirt Candy. Pick from Korean fried broccoli, Cabbage Hot Pot, Brussels Sprout Tacos, Kale Matzoh Ball Soup and more. The restaurant was recognized by the Michelin Guide five years in a row, and won awards from Gourmet Magazine, the Village Voice, and many others.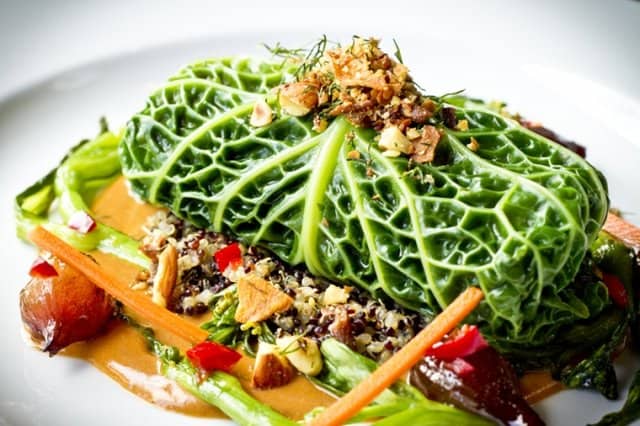 Portland, Oregon
Oregon is possibly America's vegan-friendliest state! Portland is a hotbed of funky restaurants with chefs that push the boundaries of vegan dining. They even have a vegan tattoo parlor (Scapegoat Tattoo). Having so many great vegan restaurants to choose from in Portland makes it hard for a tourist to decide which places to pick. With Oregon's residents focused on health and the environment many places have vegan, organic, fresh picked, gluten free dishes, that are fresh and often made from scratch.
Check out : Bye Bye restaurant for the best meatball vegan sub, or Sizzle Pie, which is known for its creative vegan pies or Natural Selection for fix 4 course meal ( $35)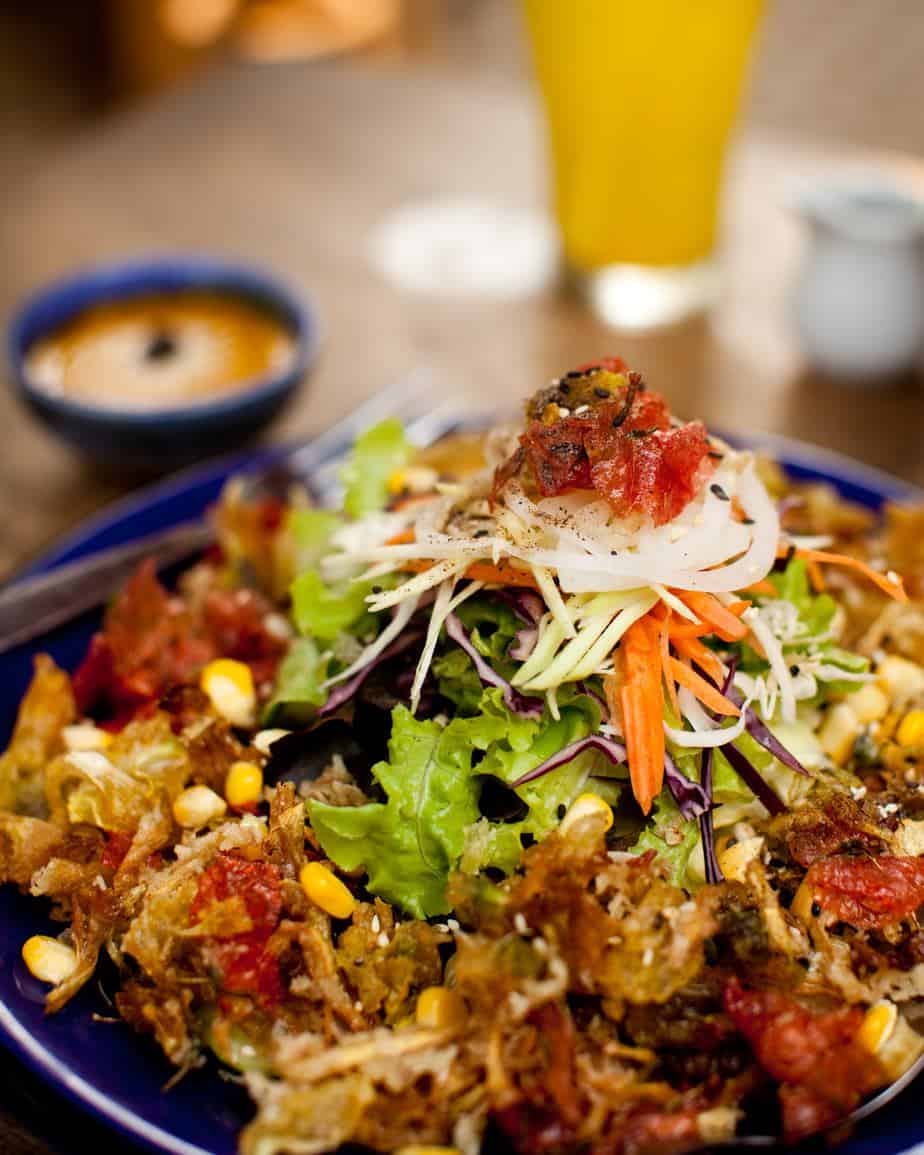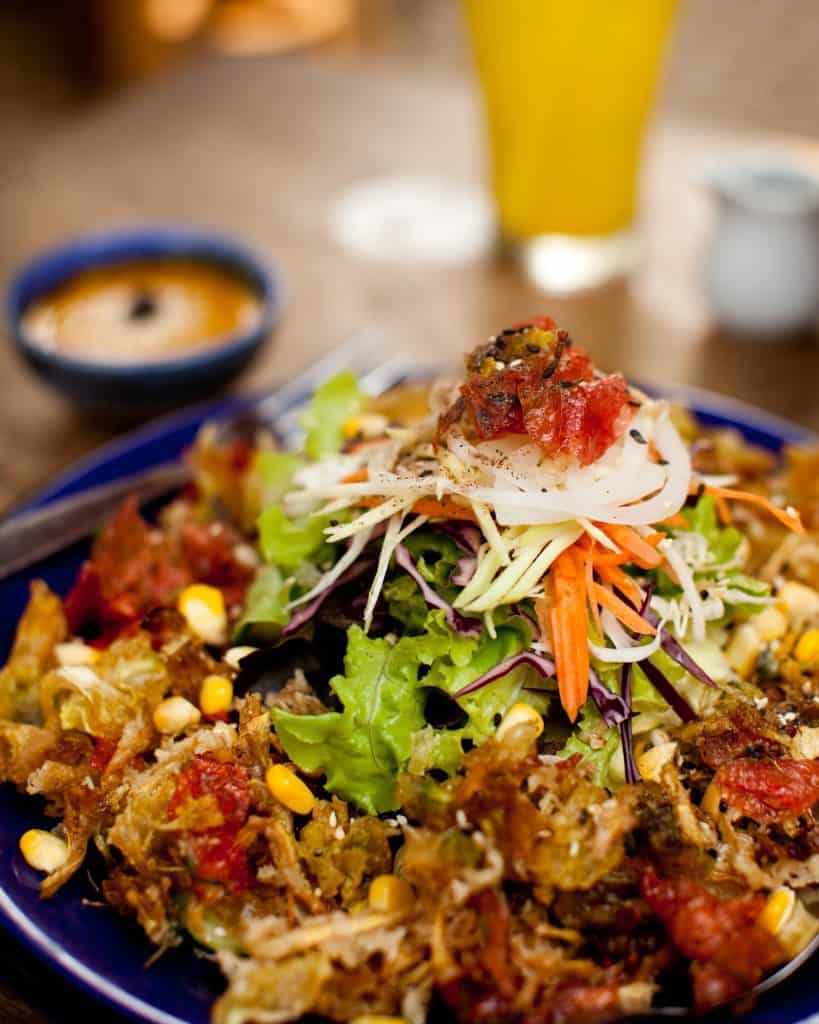 Chiang Mai, Thailand
There are so many vegan places in Thailand but Chi­ang Mai a vegan food par­adise. It may be the best city we have ever visited for vegetarians. With a large Buddhist population, Chiang Mai has more than 80 vegetarian restaurants.
Check out : Pun Pun. They currently has 3 restaurants in Chiang Mai city serving delicious, nutritious, local dishes. They have an organic farm, a seed-saving operation, as well as a sustainable living and learning center. A must have dish : nam hed song kre­ung, a fer­mented mush­room sausage served with lime, red onion, gin­ger, chili, spring onion, cilantro and cashew nuts.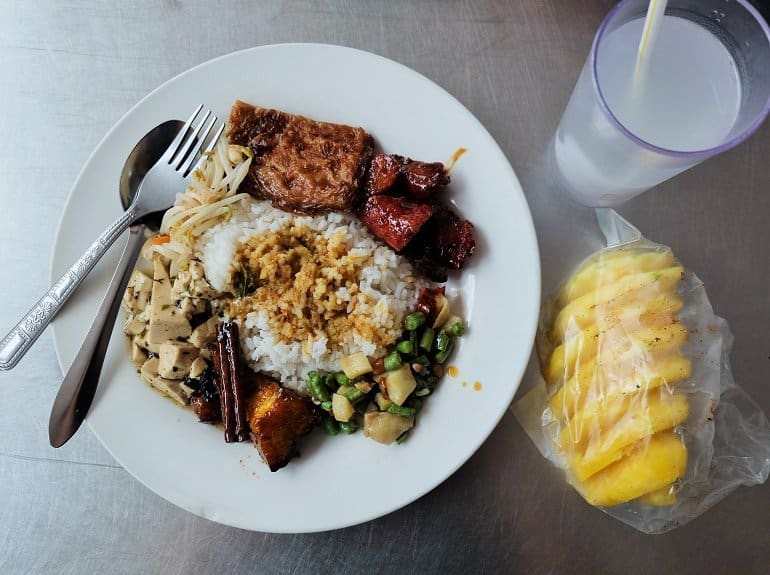 Malaysia
There are many vegan restaurants around Malaysia, mostly Indian vegan and Chinese vegan. Kuala Lumpur has more than 85 vegetarian-specific restaurants according to an online healthy eating guide. You may want to check out vegan restaurants inside the shopping mall, because they are cheaper and provide many restaurants to choose from. Food courts in Asian malls are also often much better than the subpar mall food we often see in the West.
Check out : Dharma Realm Guan Yin Monastery canteen. Over 50 vegetarian menu dishes to choose from with no MSG, no white sugar and no preservative. They only use brown sugar in their recipes. Try the stuffed tofu, vegetable curry, vegan char skew or even vegan drumstick.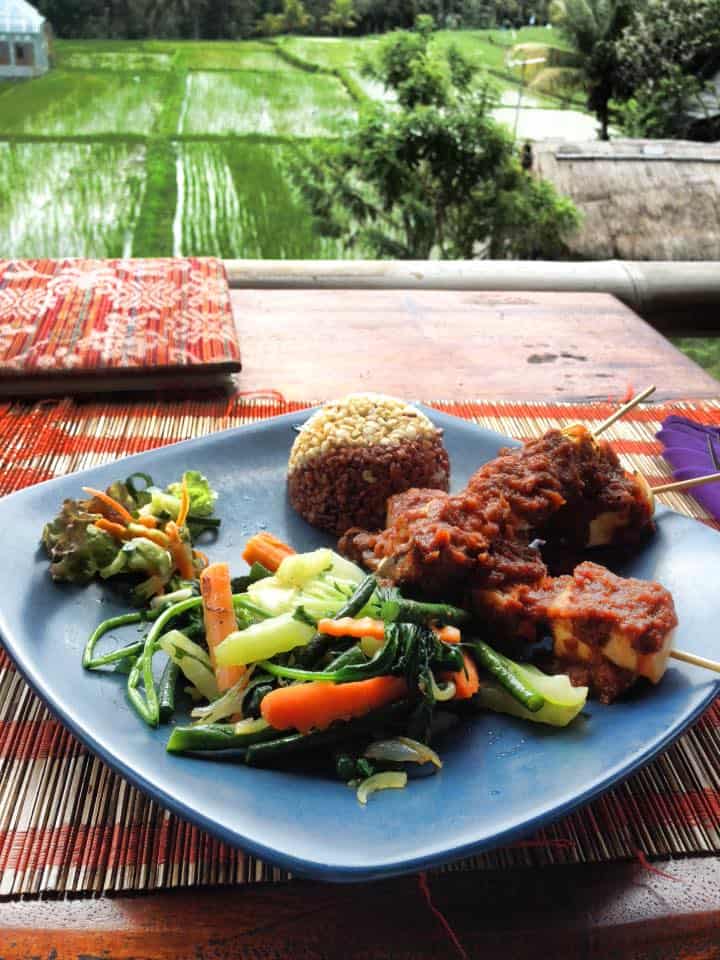 Bali, Indonesia
Indonesia's population includes millions of vegetarian and vegan residents, with accommodating restaurants and food stalls as far as the eye can see. Tempeh and tofu are two staple ingredients mixed into thousands of varieties of Indonesian dishes, be it vibrant entrée's, spicy soups and refreshing salads. If you are a vegan and organic lover, Bali is one Indonesian island that you won't want to leave! This paradise island offers a great selection of vegan foods, fresh spices and raw organic super foods! Must try vegan foods : Sayur Urap, Ketoprak, Sayur Lodeh, Pecel, Ketupat Sayur, Tumis Kangkung and Gado Gado
Check out : Sari Organik 100% Organic and sustainable produce. This restaurant is not 100% vegan but they have many vegan dishes on the menu. Must try menu : The wood oven pizza and Indian curry burrito.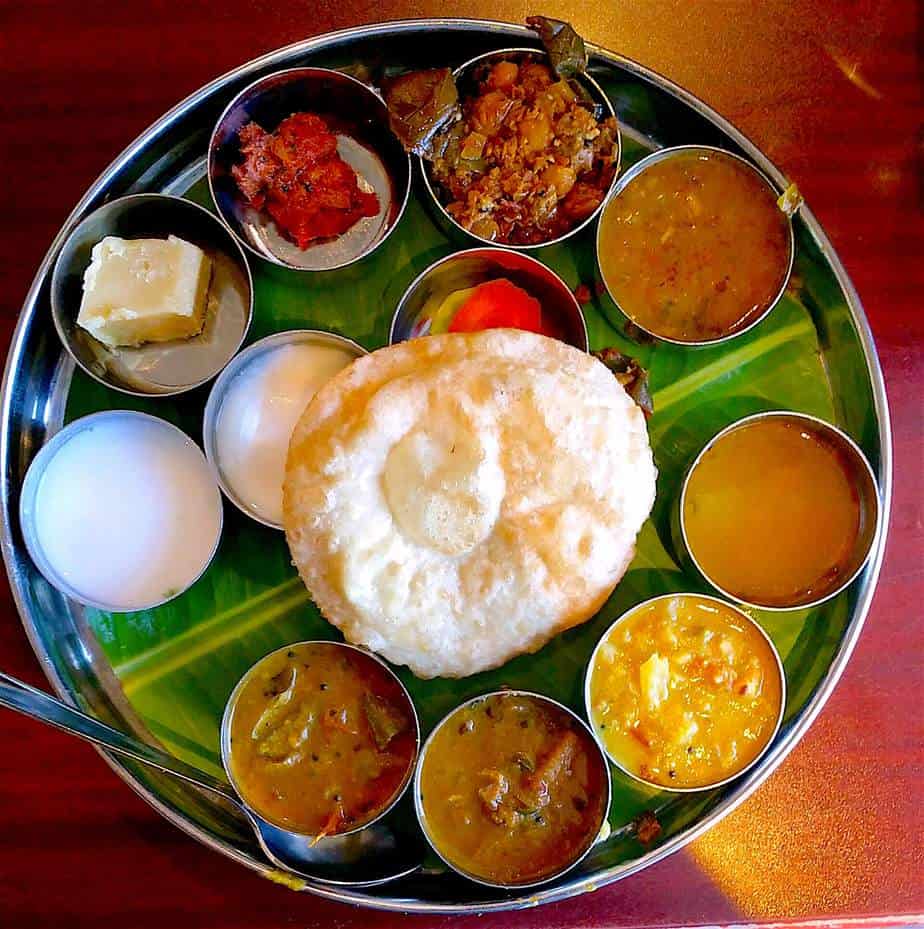 South India
Chennai is a bustling Indian city known for many things, including its tourism. The city offers many interesting locations and activities to visitors, including historic landmarks and buildings, long sandy beaches, art centers and parks.
Chennai India is the birthplace of vegetarianism and offers tons of vegetarian and vegan menu options for locals and tourists. Must try dishes : Some of the best curry dishes in the world, and other spicy, rice-based dishes packed with veggies and heat!
Check out : Annalakshmi with delicious elements from both North and South Indian cuisine. Some rave it's unlike any vegetarian food they have ever tried.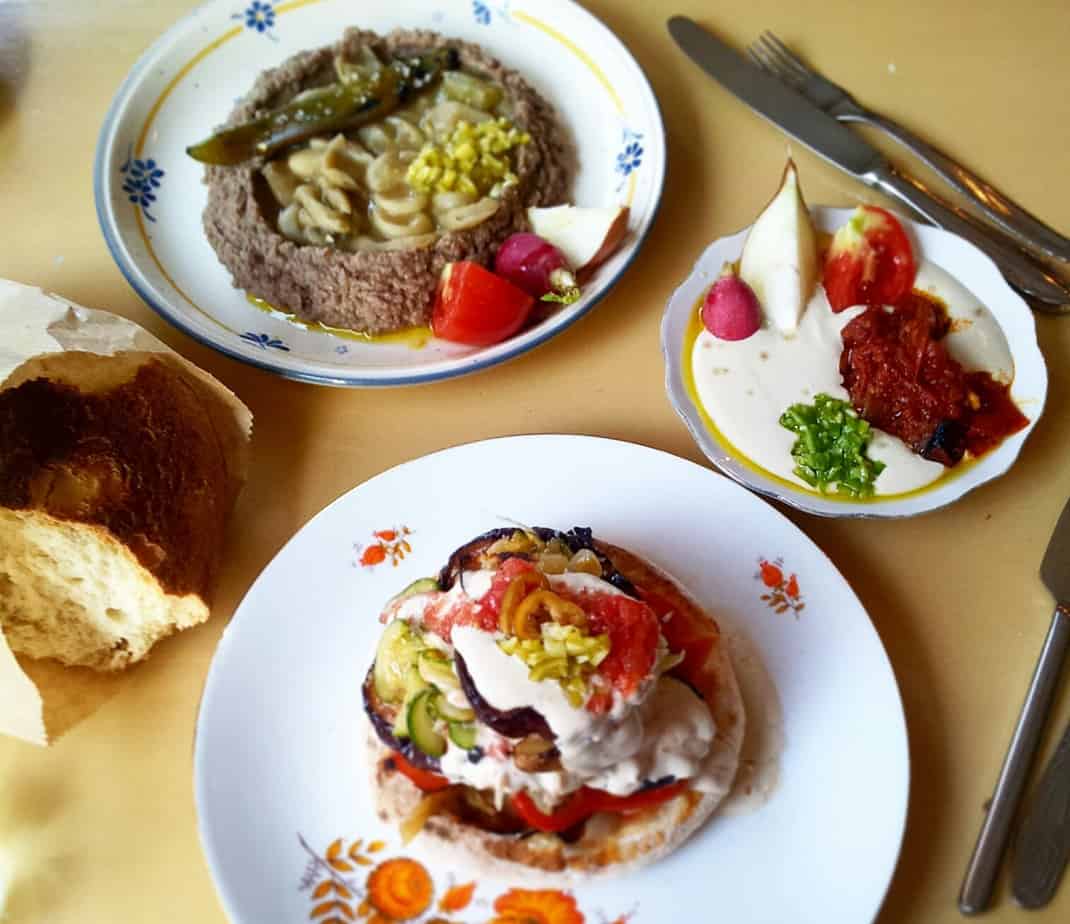 Israel
Israel is hailed as the 'Most Vegan Country in the World' . The Vegan Fest in trendsetting Tel Aviv, where veganism has the most acolytes, attracted 15,000 people in a day. Fruit and vegetables are an important part of most people's diet in Israel. Even the Domino's Pizza in Israel has a vegan pizza, the first location to offer this.
Check out : Zakaim .They offer food made from local and seasonal products. Sample menu dishes : stuffed cabbage, Iranian freekeh, and even Caesar salad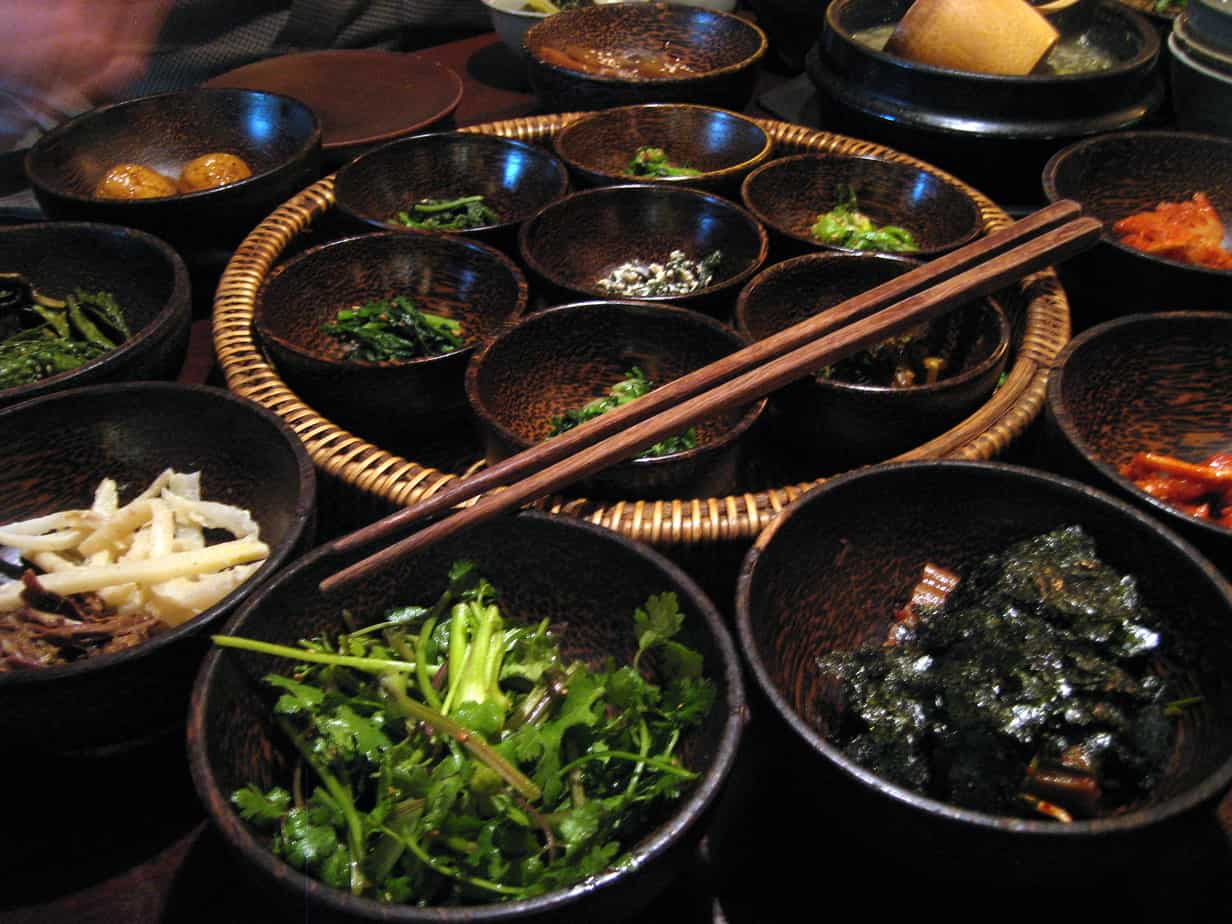 Seoul, Korea
Being a vegan traveller in Korea isn't quite as simple as other locations. But you can almost always visit one or two restaurants that offer delicious vegan food in the area, or possibly a Buddhist temple. A sample meal may consist of steamed rice and wild greens, fern, bamboo shoots, mushrooms, acorn jelly, tofu, seaweed, lettuce wraps, and candied lotus roots.
Check out : Sanchon Restaurant. This vegan destnation has been around for more than a decade, and is the mainstay of temple food in Seoul. Its owned by an ex-monk who is very serious in promoting temple cooking cuisine . They offer fixed menu based on seasonal vegetables prepared with locally grown herbs
Photo credit : Flickr, Facebook Fan Pages