This post is sponsored by Crock-Pot® Slow Cooker and Mirum Agency. The opinions stated are my own. Thank you for supporting the brands that keep Posh Journal cooking.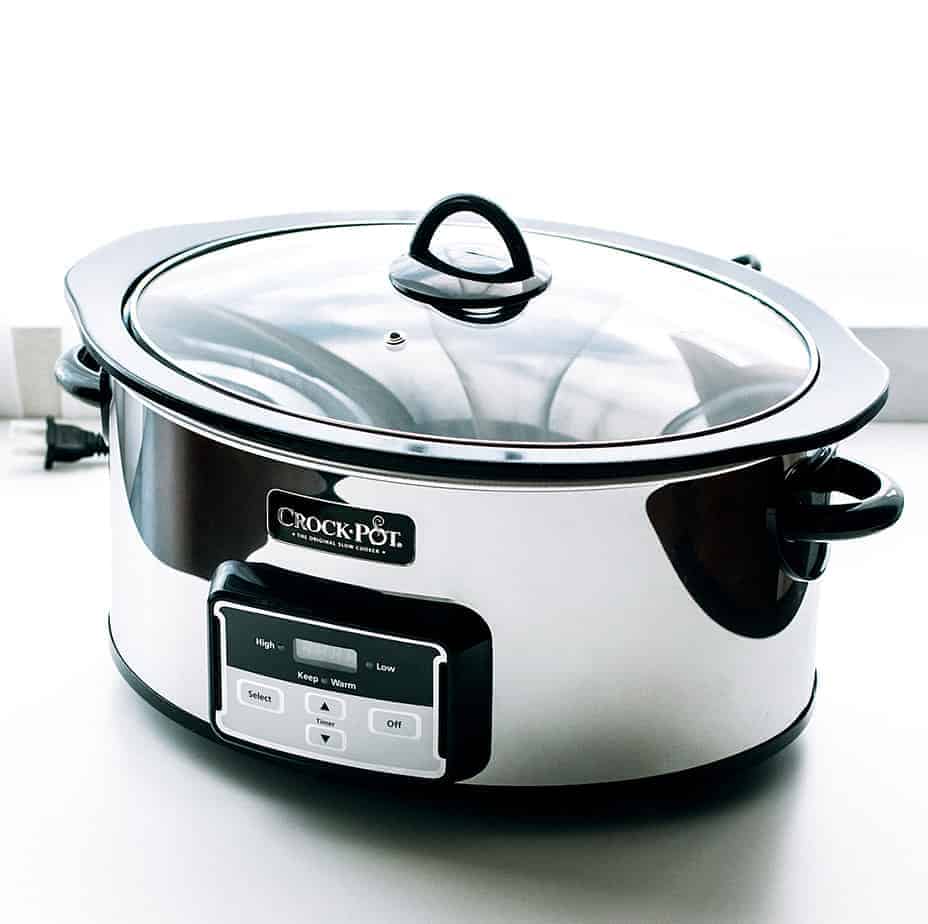 Today I am going to share my favorite Crock-Pot® slow cookerLime Chicken. This recipe is so easy to make and you can likely already find most of the ingredients right in your pantry.  I cook the lime chicken using my favorite slow cooker product, Crock-Pot® slow cooker.  Cooking with my Crock-Pot® slow cooker is one of my favorite cooking methods as it gives food a taste that cannot be found through other methods.  With my Crock-Pot® slow cooker I can invite my kids to prepare some of the ingredients and ask them to place their favorite veggies in the slow cooker and then simply turn it on.  I don't have to hover over the stove cooking a meal, and frees me up to do other things in the kitchen or elsewhere.
My Crock- Pot® slow cooker allows me to cook on a high or low setting, My Crock- Pot® slow cooker has a timer that automatically switches over to "Keep Warm" in case I forget to turn it off.  Going back to flavor though, the most important benefit of my Crock- Pot® slow cooker is that my recipes will stand out in their texture and flavors.  There is just no substitute for flavors blending together and soaking in over a long period of time.  My mouth is starting to water just writing about it!
For this Crock-Pot® slow cooker lime chicken recipe, I added some of my favorite spices: coriander powder, cumin, paprika and garlic. To make it even healthier, I added some fresh veggies, which also boosts the flavor of the lime chicken. To give the dish a bit of a more complex flavor and add some color for presentation, I browned the chicken for about 5 minutes on each side before adding it to the Crock-Pot® slow cooker. You may skip this step, it's entirely up to you and definitely not necessary.  I used a Crock-Pot® 6-Quart Slow Cooker with Stovetop-Safe Cooking Pot, which acts like a jack of all trades as I use it to brown, sear and sauté ingredients directly on the stovetop before placing it into the Crock-Pot® slow cooker. So there's less mess and less cleaning time!  I seared the chicken using the same pot for a crispy outside and juicy flavor inside. The pot features  DuraCeramic™ nonstick coating to prevent food from sticking.  It's PTFE and PFOA free, which is extremely important to me. It's also easy to clean!
The first thing you may notice about this recipe is that that it has couscous. Couscous is delicious, and versatile in texture.  Couscous can be eaten as a side dish, salad or use it in place of rice or quinoa. It also offers a wide variety of health benefits: good source of protein, fiber and essential vitamins, such as B vitamin. On that note I should mention that I cook this recipe in two ways:
For heartier result: Cook the couscous together with other ingredients right inside the Crock- Pot® slow cooker.
For less starchy results: Cook the couscous separately. Quickly rinse the cooked couscous with cold water to remove starch, then pour into the Crock- Pot® slow cooker before serving. 
Note: If you choose for option 2, you may want to cut the amount of chicken broth in half (or only 1/4 cup of chicken broth)
Hope you'd enjoy this Crock-Pot® slow cooker Lime Chicken recipe with Israeli Couscous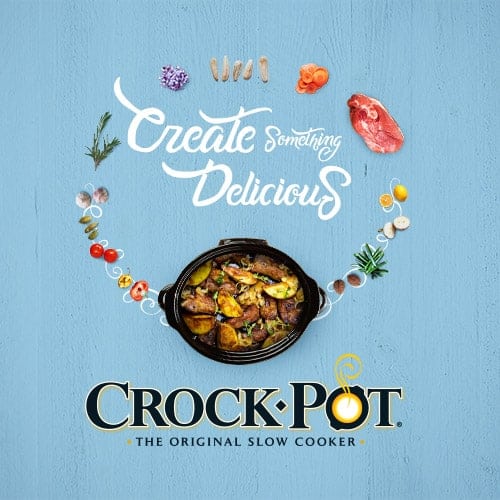 Ingredients
6

pieces

chicken thighs

skin-on (about 3 pounds)

1 ½

tablespoons

olive oil

salt/pepper for browning the chicken

1

cup

dried Israeli Couscous
Produce/Vegetables:
1

cup

fresh small carrots

1

cup

fresh julienned red bell pepper

1

medium-sized red onion

(cut into big chunks)

7

cloves

garlic

(finely chopped)
Spice Mixture:
1

teaspoon

paprika

1

teaspoon

garlic powder

1/4

teaspoon

black pepper

1

teaspoon

salt

or more to taste

1 1/2

teaspoons

ground coriander

a dash of cumin powder

1

large lime

(about 3 tablespoons of lime juice)

Zest from 1 lime
Broth Base:
½

cup

chicken broth

(Note: use only ¼ cup chicken broth if you want to cook the Israeli Couscous separately)

2

tablespoons

dry white wine
Instructions
Browning the Chicken:
Heat a skillet over medium-high heat.

Drizzle the chicken with olive oil and season with salt/pepper.

Sear the chicken thighs for about 5-6 minutes on each side or until the skin has a nice golden brown color.

Transfer to a large bowl and mix in the spices mixture and lime juice. Be sure to rub mixture over both sides of the chicken.
Cooking in a Slow Cooker:
Place fresh vegetables (bell pepper, carrots, red onion, garlic cloves): on the bottom of Crock-Pot® slow cooker.

Combine chicken broth and white wine, pour on top of vegetables. (please see notes)

Put the seared chicken thighs on top of the vegetables.

Cover and Cook for 3 hours on high heat or 6-7 hours on low heat (Or until the internal temperature should register 165 degrees F)
Adding Couscous:
Option 1: Once the chicken is fully cooked, remove the lid and add uncooked couscous into Crock-Pot® slow cooker. Add a bit extra broth if necessary. Cover and cook for 30 minutes longer or until couscous is cooked.

Option 2: Cook the couscous separately. Quickly rinse the cooked couscous with cold water to remove starch, then pour into the Crock- Pot® slow cooker before serving. (please see notes).
Notes
Note: If you choose for option 2, you may want to cut the amount of chicken broth in half (use only 1/4 cup of chicken broth)