This is a sponsored post written by me on behalf of Mission®. All opinions are entirely my own.
Looking for an amazing and easy meatball recipe? Well here's a meatball recipe that is not only delicious but also gluten free, Gluten Free Meatball Wraps ! These gluten free meatballs are served in a wrap with vegetables and a homemade dressing, Sweet Tangy Chipotle Sauce. The combination of juicy pork, beef, egg, gluten free breadcrumbs (made from Mission® Gluten Free Tortillas ), cilantro, and seasoned with garlic, salt and pepper. It's amazing and simple to make!

Flavored with cilantro and garlic, these meatballs are tasty and tender! They can work nicely as a meal for a regular weeknight dinner, a lunch, or even as a healthier snack option. If properly stored, these cooked meatballs will last for 3 to 4 days in the refrigerator.

For this Gluten Free Meatball Wraps, I recommend making your own dressing! This sweet tangy chipotle sauce is a quick one to put together with just a handful of ingredients: sweet relish, sour cream, canola oil, black pepper, and a touch of chipotle pepper and lemon. I like that I can adjust the lemon and pepper amounts to the dish or how I'm feeling that day, as some days I'm craving more of kick!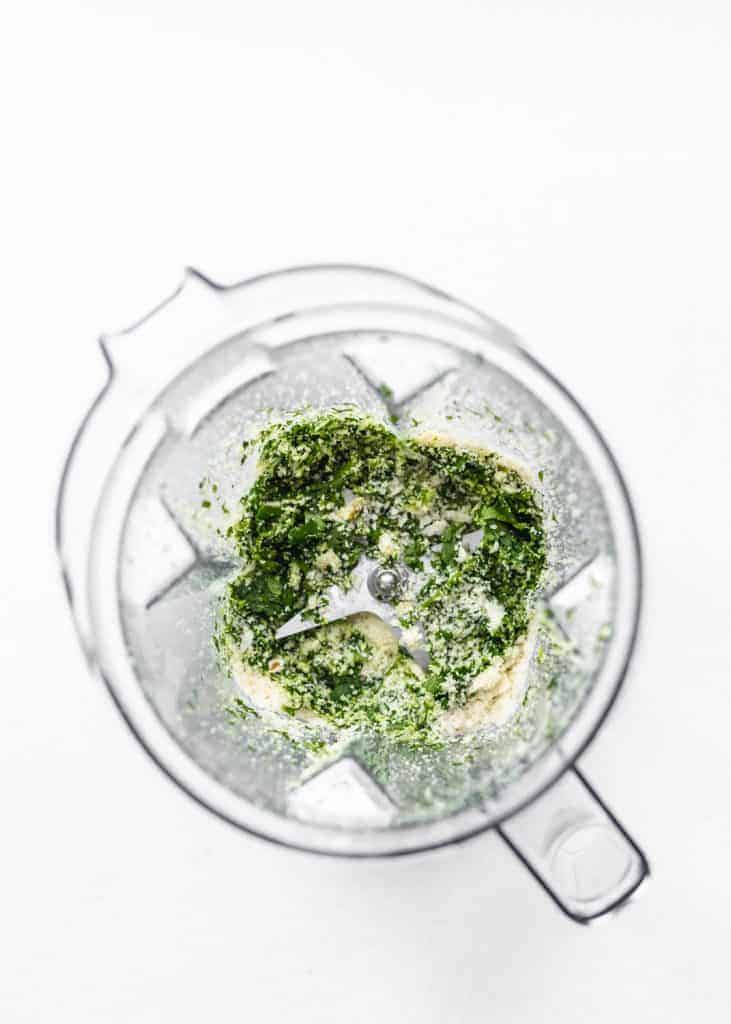 How to Make Gluten Free Meatball Wraps:
I made these gluten free meatballs from scratch and decided not to use conventional breadcrumbs. Most meatball recipes call for using bread crumbs and eggs or a panade, which is a mixture or paste made from bread and milk that adds moisture to meats.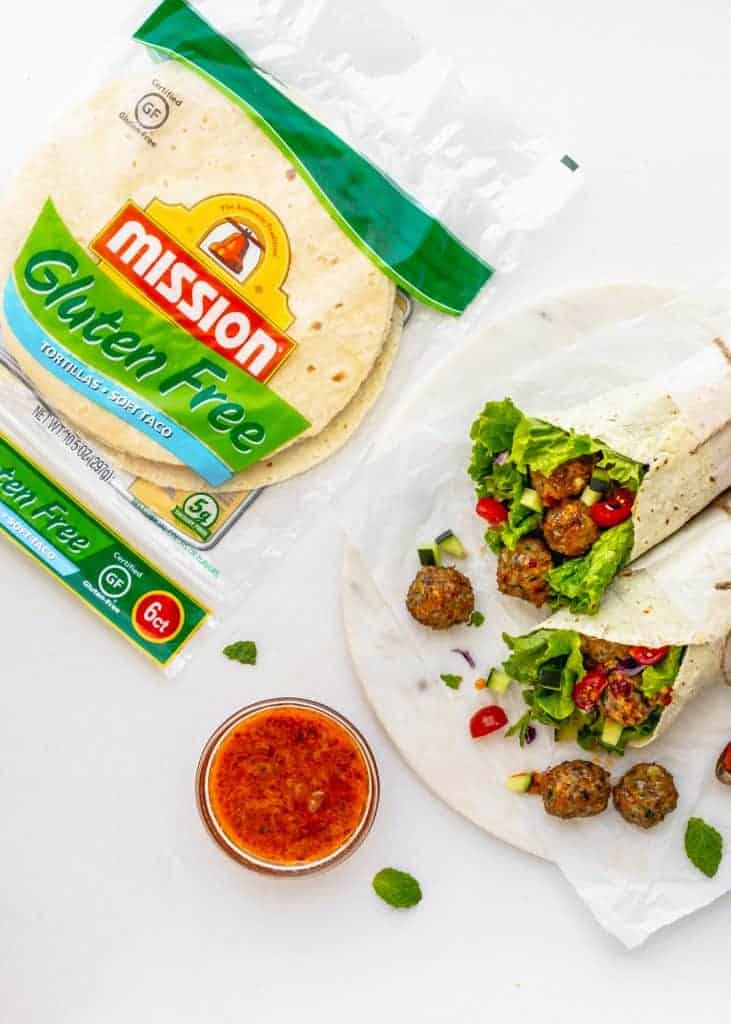 Eggs and binders like bread crumbs soaked with milk, which help with keeping meatballs tender and moist. For this recipe, I skipped the conventional breadcrumbs and simply made my own gluten free breadcrumbs using Mission Gluten Free Tortillas. I then added an egg, and that's it… easy-peasy steps and the results are amazing! They taste better than those with breadcrumbs and it's a more wholesome option, so definitely a win-win. The meatballs still come out very tender, too. This Gluten Free Meatball Wraps recipe is the ultimate comfort food dish for those following a gluten free diet!

Gluten Free Meatball Wraps - How I Make Gluten Free Breadcrumbs (Gluten Free Binder)
One big differentiator in this recipe is that it's made with gluten free breadcrumbs. I simply ground up the Mission Gluten Free Tortillas using a food processor. It was quick and something I hadn't thought of before, but I've been eating Mission Tortillas for years and love the taste, so it just made sense.
In the supermarket when selecting gluten free items there are a lot of them that make a huge compromise on taste. I know this as my husband is having to move more and more towards gluten free (not due to allergies but rather recommendations based on his health). Luckily these tortillas have a great taste, even to the point of grinding them up to use as an ingredient in the Gluten Free Meatball Wraps.
My Favorite Gluten Free Tortillas:
The Mission Gluten Free tortilla has a nice consistency that is soft to bite into. No trans-fat, zero cholesterol. I'm looking forward to using them as I prepare Mexican meals like burritos, fish tacos, and even for quick quesadillas for my kids. I use tortillas in other types of meals as well and have been experimenting with a lot of different wraps over the past couple of months.
As with this Gluten Free Meatball Wraps recipe they don't take long and are a much healthier option than most entrees out there. Adding your own sauce for a wrap can completely enhance the taste, and by making two different sauces it's almost like having two completely different dishes. So, for those of you who do meal planning I suggest taking an extra 5 minutes to prepare a second sauce/dressing… you can have something zesty one day and spicy the next to keep your taste buds happy.
Tortilla pinwheels are another popular snack item in my house, especially during game day or other hosted parties. They're already a snack that I can make pretty healthy for my husband and friends, and with the gluten free tortilla option it will be even better. I can already hear him and his buddies saying "wow, these are gluten free?", and that's music to my ears.
Are you craving for more gluten free recipes? Be sure to visit Mission® Gluten Free homepage for more delicious recipe inspiration!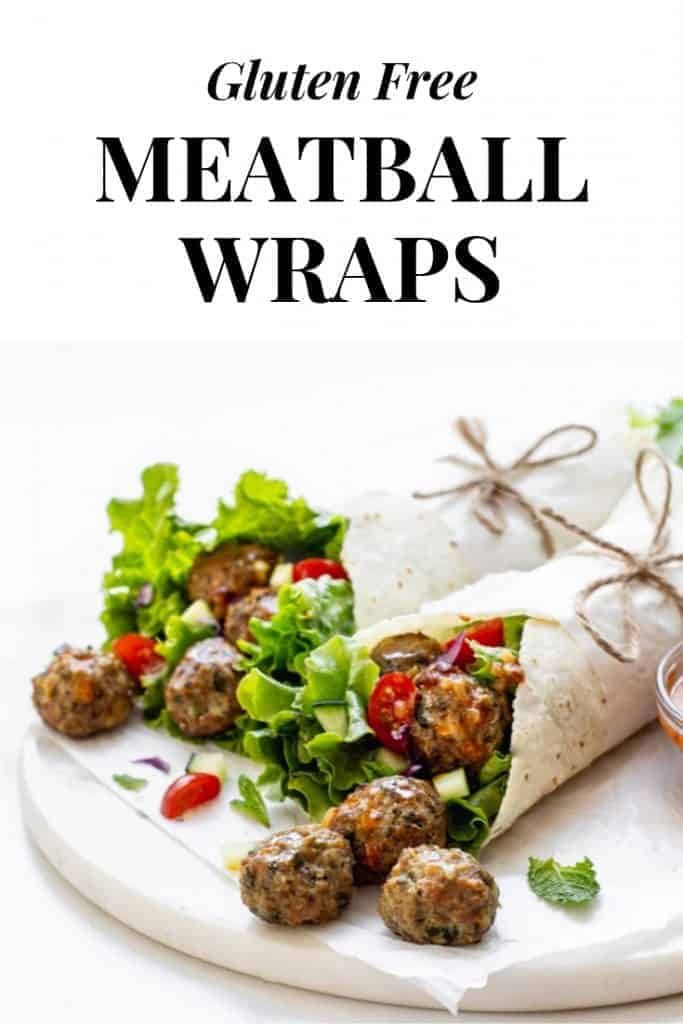 Recipe ingredients for meatballs: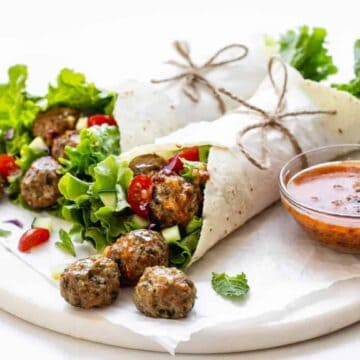 Gluten Free Meatball Wraps
Ingredients
For Meatballs:
¾

pound

of pork

¼

pound

of ground beef

½

cup

coarse Mission® Gluten Free Tortillas

,

(from about 2 tortillas)

1

teaspoon

salt

¼

teaspoon

black pepper

1

cup

fresh cilantro

2

garlic cloves

1

egg

2

tablespoons

milk
For Sweet Tangy Chipotle Sauce:
2

tablespoons

sweet relish

3

tablespoons

oil

1

tablespoon

sour cream

½ - 1

tablespoon

fresh lemon juice

A pinch of black pepper

1

piece

of chipotle pepper in adobo sauce

,

add more according to your liking
For Wraps:
Mission Gluten Free Tortillas

Fresh lettuce

Fresh cucumber

,

(chopped)

Fresh tomatoes

,

(chopped)

Fresh mint
Instructions
To Make Meatballs:
Pre-heat the oven to 375 degrees Fahrenheit.

Pulse 2 Mission Gluten Free Tortillas in food processor until finely chopped. Transfer the crumb into a bowl and place about ½ cup back into food processor.

Add cilantro, egg, milk, garlic, salt and pepper into food processor and process until smooth.

In a medium mixing bowl, add pork, beef and the crumb mixture, mix well.

Use a 1-tablespoon scoop to make meatballs. Roll each meatball with your hand. Transfer to a baking sheet and cook in the oven for 18-20 minutes (or until temperature reaches 160°F and no longer pink in center.
For Sweet and Tangy Chipotle Sauce:
Mix all the chipotle sauce ingredients in food processor and process until smooth. Keep in fridge until ready to use.
To Make Gluten Free Meatball Wraps:
To assemble wraps, spoon about ¾ cup of meatballs on each tortilla. Fold in sides, and roll up. Serve with desired vegetable and chipotle sauce