Learn how to make the most juicy, flavorful and tender oven roasted chicken breast. The secret? Bake for a short time at high temperature.
For comfort food is it really the heavier, the better? We always refer our comfort foods as something that is high in carbs, calories and often simple to make. These food remind us to our childhood or culture,... but oftentimes makes us feel guilty and uncomfortable after consumption. Today I am going to show you a new comfort food with Foster Farms Simply Raised Chicken. The recipe is Juicy Oven Roasted Chicken Breast with Allspice, served with whole wheat Coucous, fresh herbs (mint and dill), fresh tomatoes, curly parsley, roasted unsalted pumpkin seeds, red cabbage, grilled persimmon fruit and pomegranate.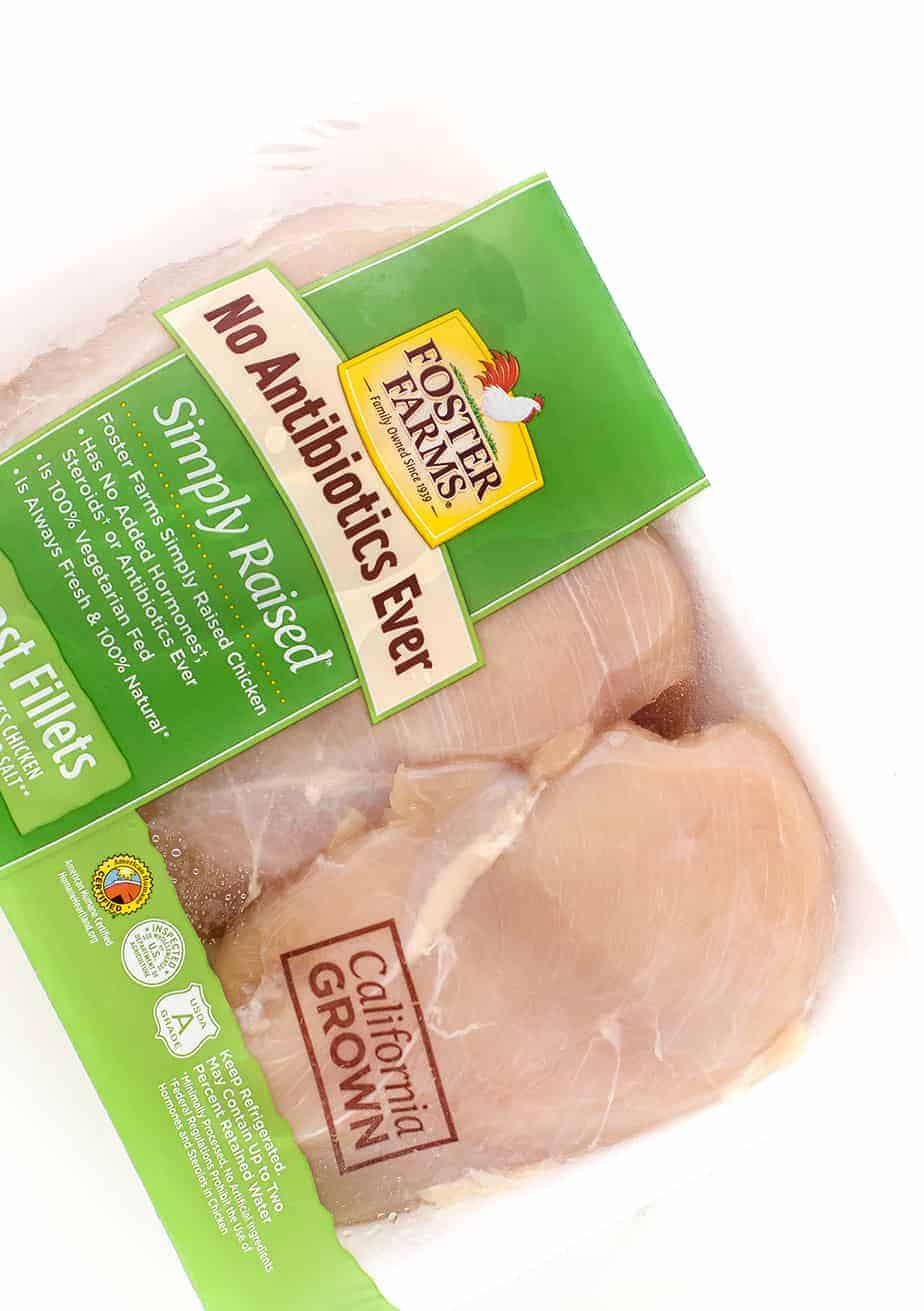 I like to define the new comfort food as dishes that give us food for the soul that with one taste can transport us to different time and place, but also keeps us healthy and doesn't marginalize our diets. With the right flavors and cooking styles this modern comfort food can be just as tasty as a the rest. Like this oven roasted chicken breast recipe, I used the best ingredients as possible to maximize the health benefits. I always pick Natural Ingredients that are free of additives, preservatives, antibiotics and hormones, using mostly local, seasonal ingredients, minimal ingredients in my recipe plus simple cooking method ( quick, easy steps and fast prep time). I chose Foster Farms Simple Raised chicken as main protein, which is locally grown in California and the Pacific Northwest. Foster Farms Simple Raised chicken is grown without any antibiotics ever. Instead of rice, I chose Couscous since it derives from the whole grains of durum flour and it is also high in protein. As usual, I add as much fresh herbs and other fresh green vegetables into my dish to bring up the flavor and make it look more appetizing, not to mention boost the health benefits of the meal. I always try to buy these fresh ingredients from local farmers market. This oven roasted chicken breast recipe is so juicy and very easy to make. This can be ready within 30 minutes cooking time.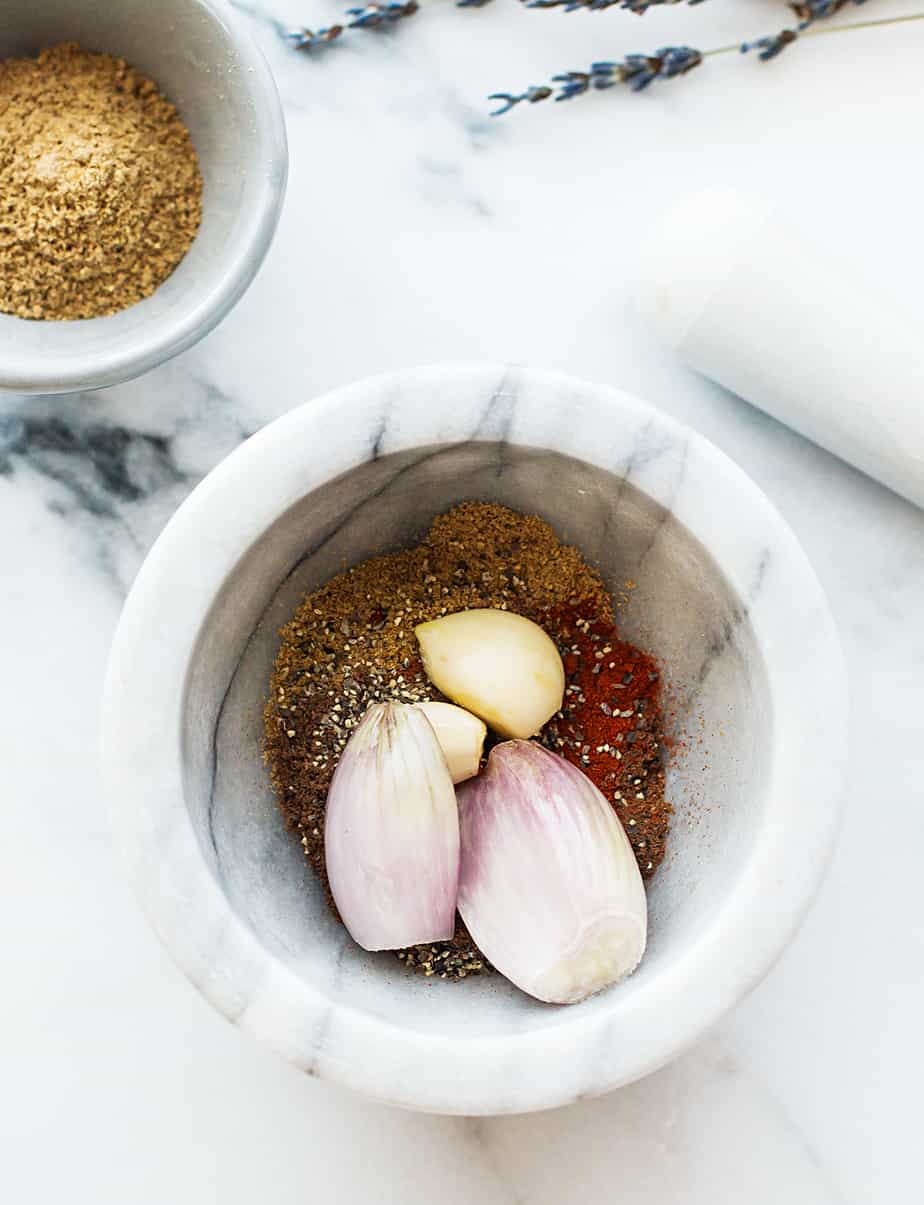 Most of my new comfort food dishes have a hearty dose of meat and are usually served at a warm temperature. I may alter just a few ingredients from a traditional dish, sub in some grains for carbs, yogurt base for mayo, or even sweet potatoes for white potatoes. Other times (like with the dish below), I just create a dish from scratch. Some of these dishes have a high nutritional value and are perfect for healthy living. Hopefully it's tasty enough to become a new tradition in your family, which in a fun twist will become your families comfort food for future generations. Hope you'll enjoy this oven roasted chicken breast recipe.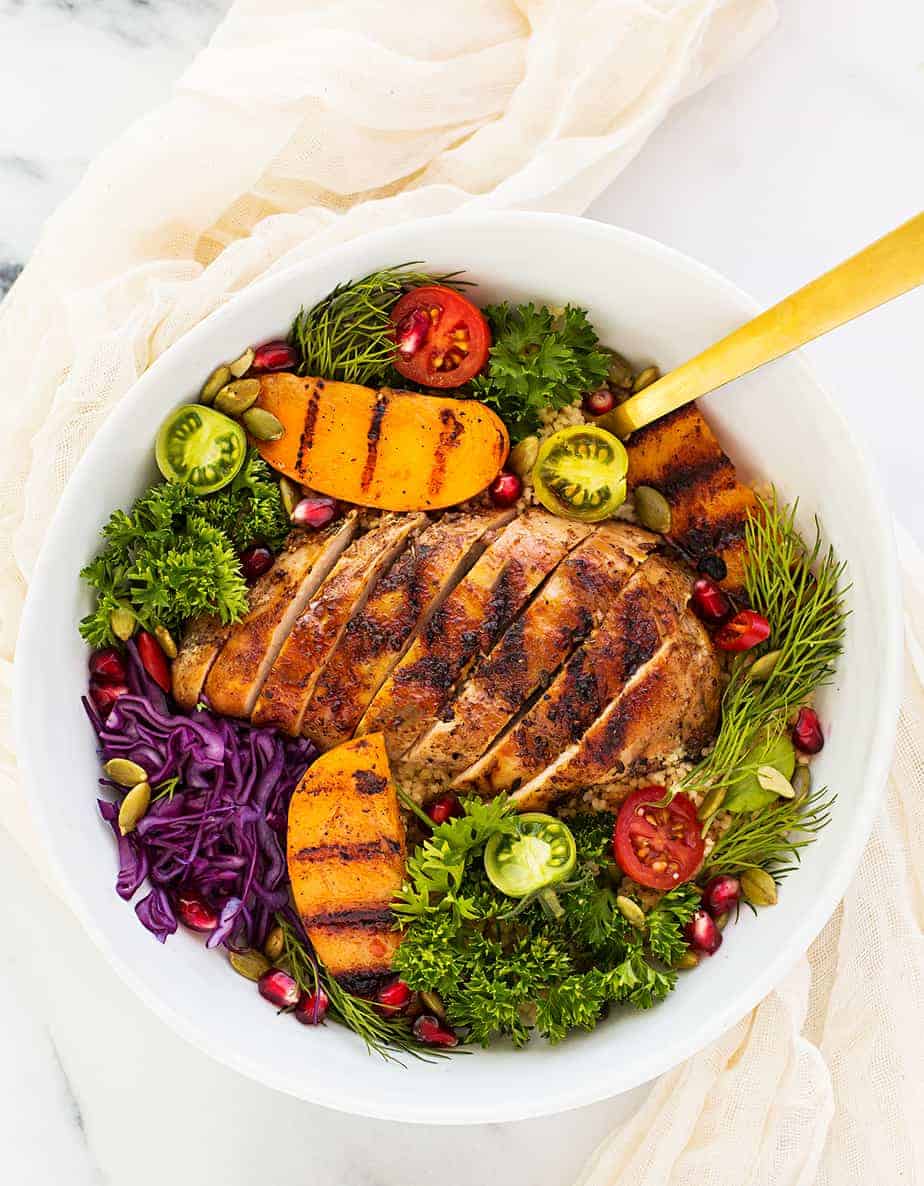 📖 Recipe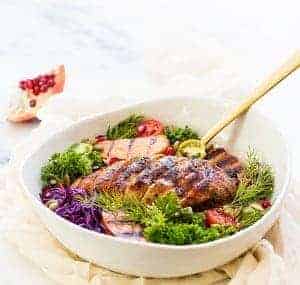 Juicy Oven Roasted Chicken Breast with All Spice
Ingredients
3-4

Foster Farm Chicken Breasts

1

teaspoon

cumin

1

teaspoon

coriander

1

tablespoon

brown sugar

1 ½

teaspoons

all spice powder (you can purchase this at any grocery stores

,

very inexpensive)

1

teaspoon

coarse salt

1

teaspoon

smoked paprika powder

½

teaspoon

black pepper

2

tablespoons

olive oil

2

shallots,

mince and mash to a paste

2-3

cloves

garlic

,

mince and mash to a paste
Instructions
In a mixing bowl: combine all dried ingredients, garlic, shallots and olive oil. Rub the chicken with the mixture, transfer to the fridge and let it marinate for 15 minutes.

Place the chicken skin sides up and pour in the remaining marinade juice , in a foil-lined large shallow baking pan, oven proof skillet, a cast iron skillet or similar alternative

Roast the chicken at 450F for about 20 minutes or until an instant-read thermometer inserted into the center reads at least 165F.