This post is a collaboration with my friends at Megan Media and Tropicana. All opinions expressed are my own. Enjoy this delicious and refreshing Watermelon Margarita Recipe.
Watermelon margarita recipe with Tropicana® Watermelon. Easy cocktail recipe using Tequila and naturally flavor watermelon juice. This watermelon margarita recipe is so refreshing and perfect for girl's night in or any other occasion.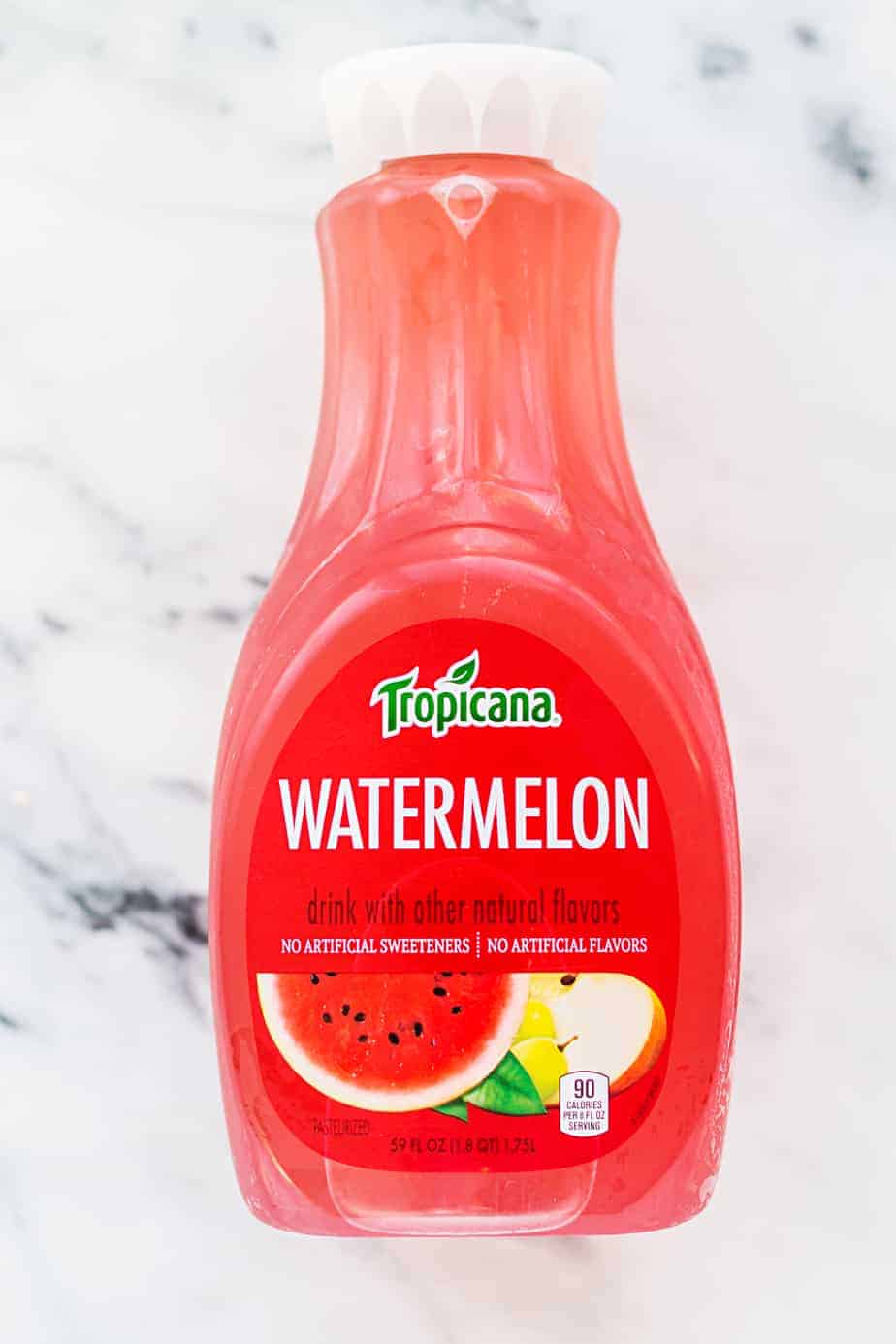 This watermelon margarita is delicious! It's one of our most popular drink recipes! To make this summer margarita, you just need 3 ingredients: Tropicana Watermelon, Lime, and Tequila!
Following up on that last tip, I am really excited about a little drink I came up with called a "Kickin' Watermelon Margarita." It is sooooo good, with the light and fresh taste of watermelon and a little kick of spice in each sip.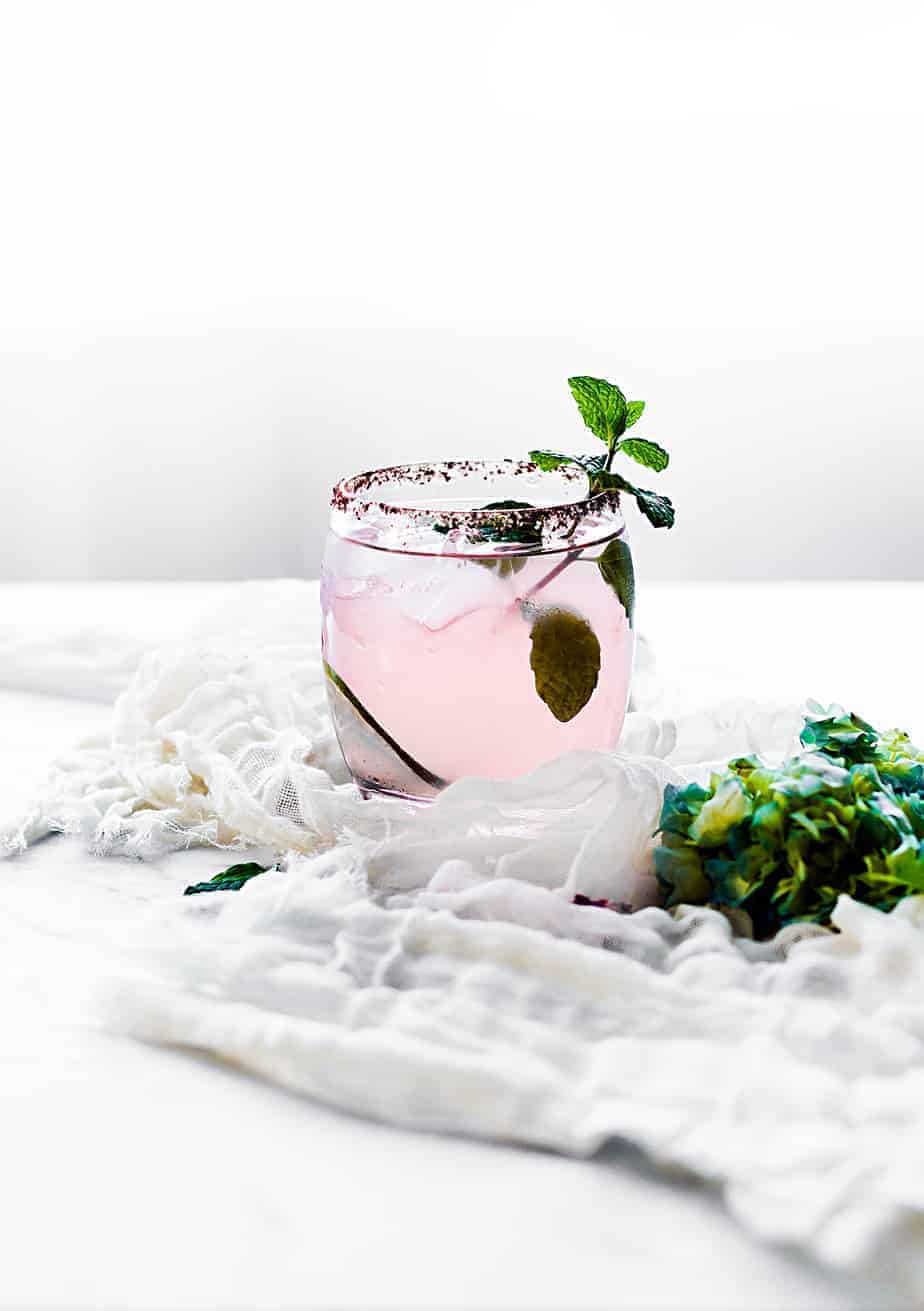 I always have fun playing around with my mixology skills and have used Tropicana® Watermelon twice now, once for martinis and this time for margaritas. The fact that they taste so good on their own makes them perfect for blending. I wanted to create a watermelon drink, as I've hardly ever seen them around, and it gives me a chance to present something that will make my guests say "wow!"
I started hosting "girls night in parties" to watch the Grammy Awards many years back, and we decided it was too much fun to just have once a year. Nowadays, us girls get together much more often, and the parties are something we all look forward to with great anticipation. In hosting these parties and attending those thrown by my awesome friends (who are even better hosts than me), I have learned a few simple things that can help bring your party from a 6 to a 10. I decided to put together a list of these steps to share, and I think you'll find them surprisingly simple and helpful for your next party.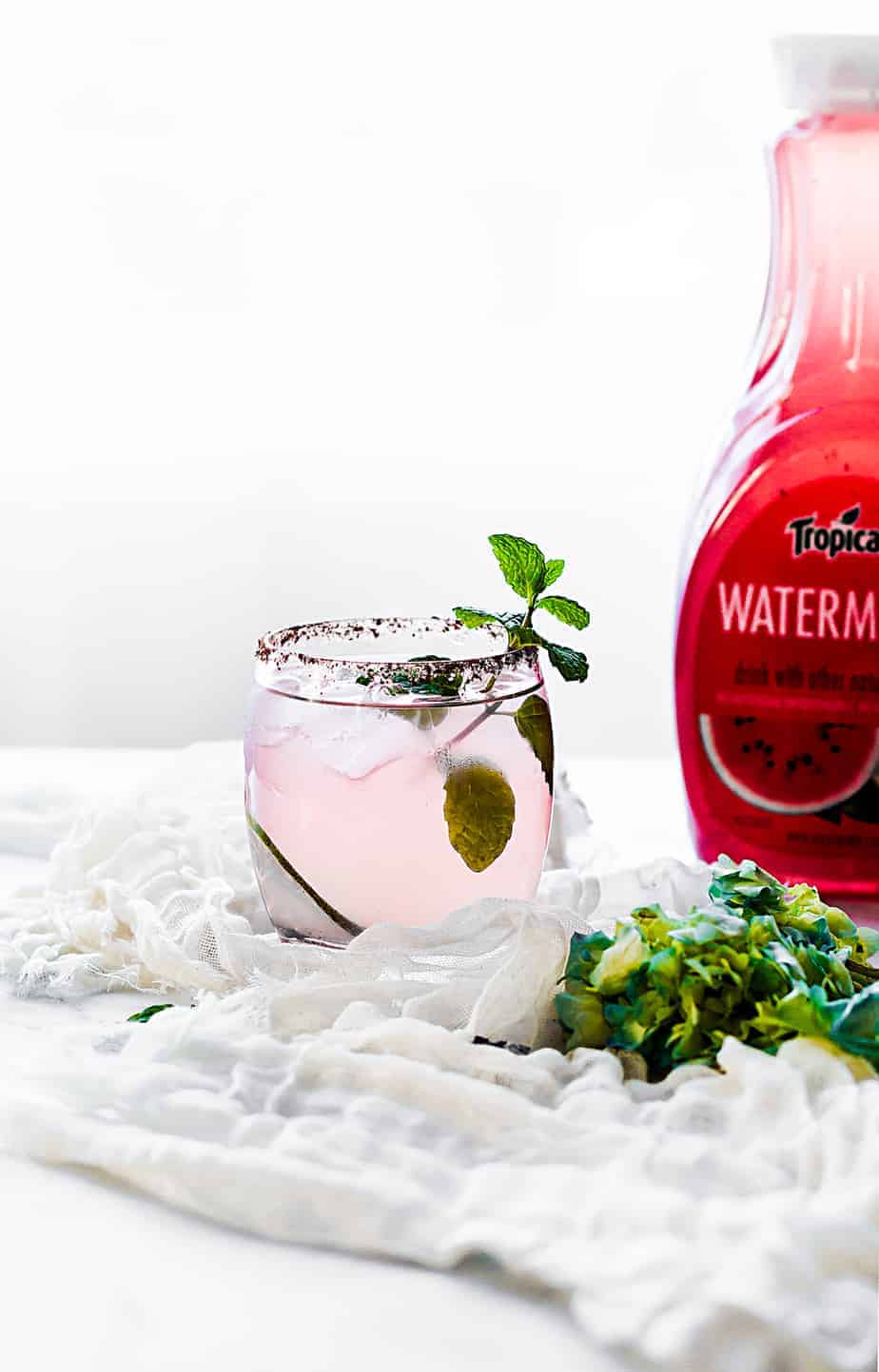 5 Tips For Hosting A Girls-Night-In Party
Theme Parties Rule:

Including a simple theme for a party will get your guests thinking and planning ahead of time. The buildup makes it all the better! Even a simple $1 moustache prop to make it a "Moustaches and Martinis" party will make for really fun pics and raise the fun-factor for the whole event.

Name the Party:

"Polyester Flashback", "Southern Bells Raising Hell" and "80s Ladies" are just a few from our list. Going along with my first rule, it just adds to the fun of it. It makes the invitation / Evite look cooler, too!

Banish the Boys:

My husband stayed home during one of my girls night in parties and tried his best to stay out of our way--he stayed in the garage working on who knows what. We only saw him a couple of times, but afterwards, he and I decided that he should be out of the house for the duration of those parties. It works out though, as he and the rest of the guys now coordinate their Texas Hold'em Poker parties on the same nights.

Prepare a Playlist:

The last thing you want to do is worry about running over to change the song every five minutes, or hearing ads pop-up between your songs (talk about a buzzkill). Especially for theme parties, you want to set the right mood with your music. Have fun with it, and don't worry too much about whether someone might not like this song or that… after all, it's a party!

Have a Special Drink for the Night:

A special cocktail or non-alcoholic drink for the night will be a hit if it's unique and tastes good. It shows your guests that you put a little extra time and thought into the evening. I usually strive to make a drink that is pretty to look at, possibly by adding a little fruit or extra garnish. These little things go a long way for presentation and taste.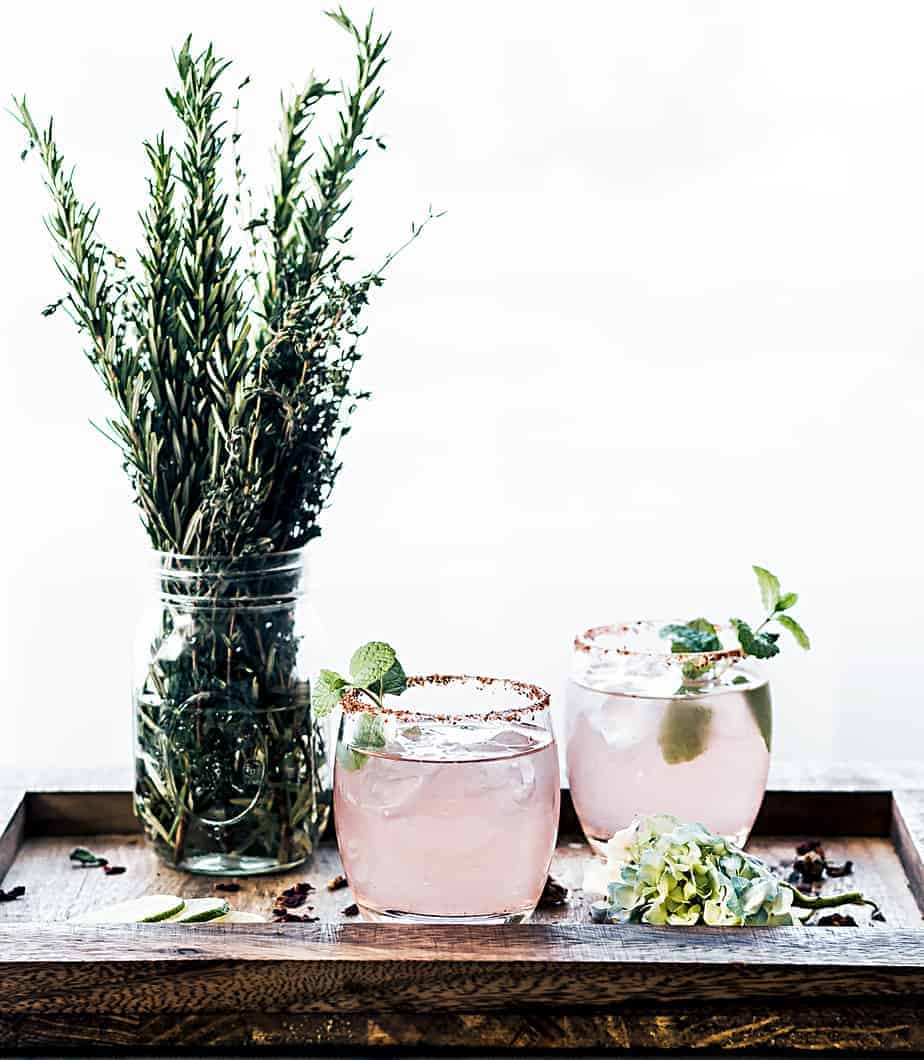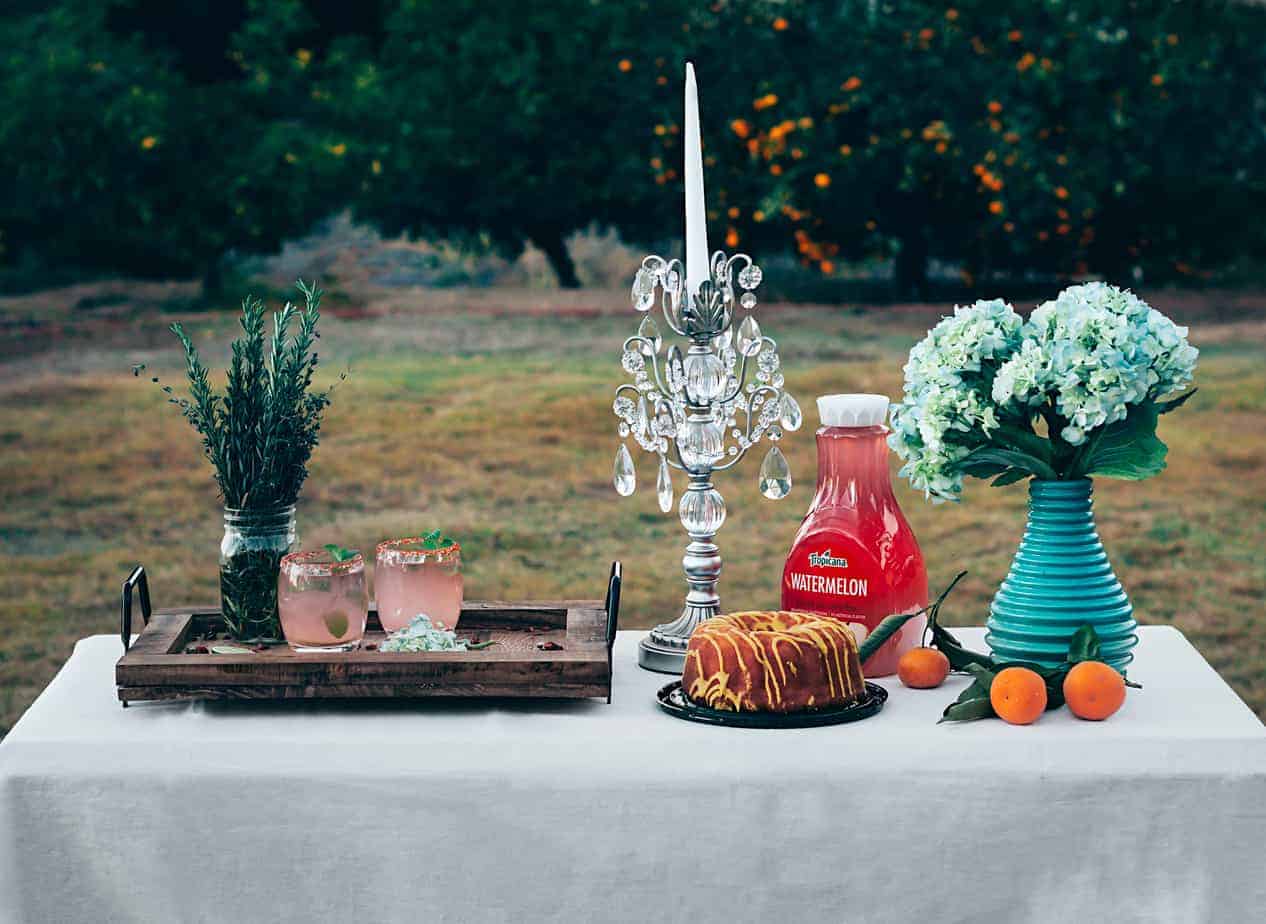 One thing that I really like about the Tropicana® Watermelon is that it also pairs nicely with vodka, so if you're more in the mood for a watermelon martini, or just leaving all the ingredients out and letting your guests try a hand at their own mixology skills, this is a tasty and versatile cocktail mixer. The pretty color of the drink caught my eye in the supermarket, which started the whole drink idea for me; it definitely stands out in a good way. Bonus points that they have no artificial sweeteners or flavors.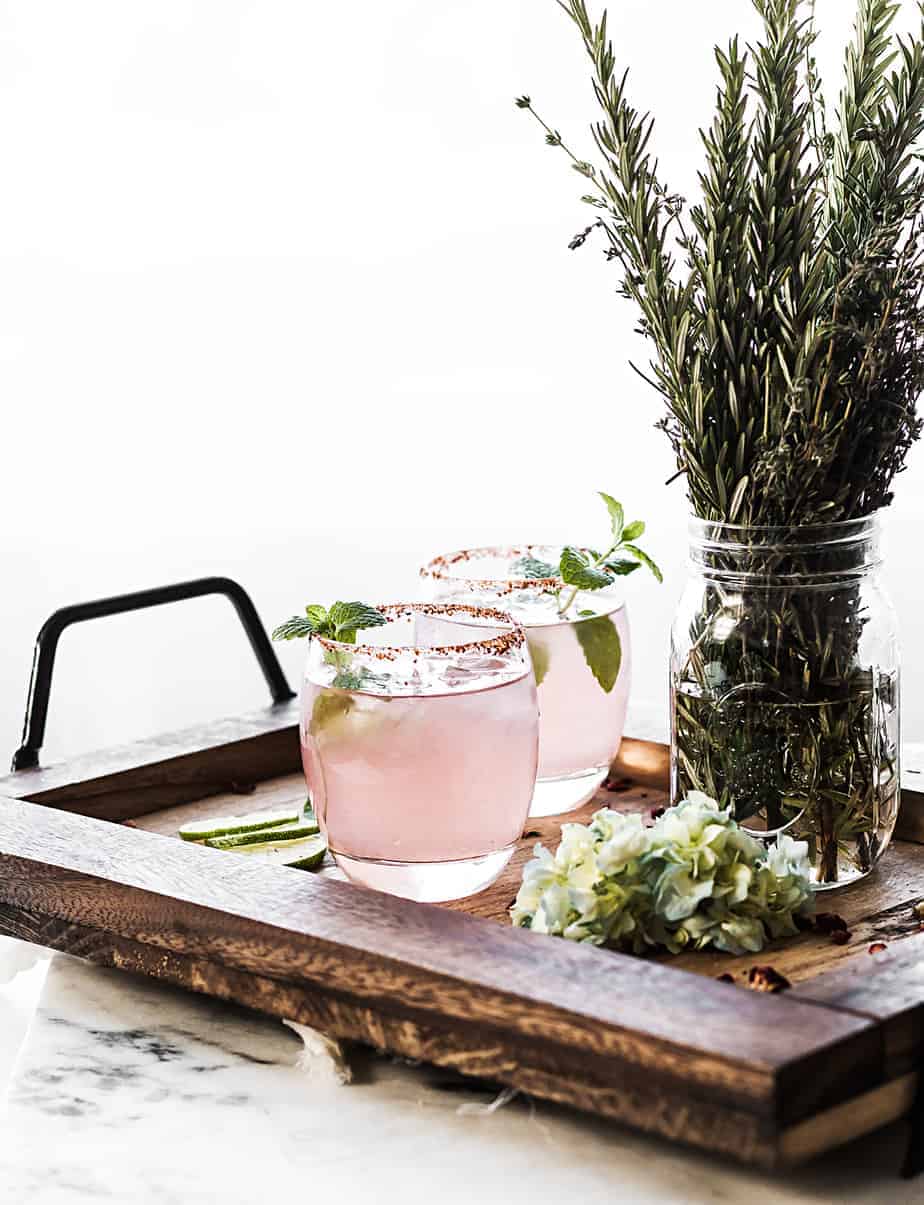 The other ingredient that makes my new cocktail drink really stand out is the chilli-lime powder. You can throw a dash into the drink or add it in with the salt on the rim of the glass, or both. It gives a spicy little chilli kick to your taste buds, something that I think compliments the smooth watermelon flavor. I first started using chilli-lime powder on fruits and vegetables a couple of years back and oftentimes use it on cucumbers, watermelon and other juicy fruits and vegetables. This is the first time I've tried it in a cocktail. If it's not for you, then scaling the drink back to just a standard Watermelon Margarita recipe is perfectly alright…it's just as delicious!
Hope you'll enjoy this easy cocktail recipe w/ Tropicana Watermelon : Watermelon Margarita recipe!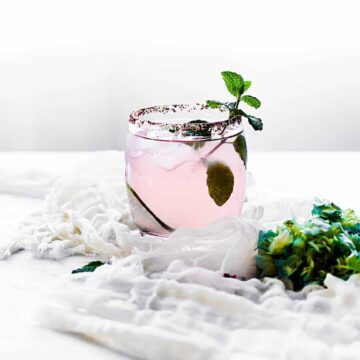 Kickin' Watermelon Margarita
Ingredients
Ingredients:

2

cups

Tropicana® Watermelon

1

cup

Tequila

¼

fresh lime

,

squeezed

Ice

Kosher salt

,

for rim of glass

Chili Lime Powder

,

for rim of glass
Instructions
Mix Tropicana® Watermelon with Tequila and squeeze in ¼ fresh lime. I used a drink shaker to mix these three ingredients together, then served over ice. If you prefer a frozen margarita then mix in blender with ¼ to ½ cup of ice.

On a paper towel spread moderate amounts of kosher salt and chili lime powder. Wet the rim of margarita or other glass and gently dab and press on paper towel until desired amount of salt and chili powder are applied. Pour margarita contents into glass and enjoy!!

*If desired toss in a pinch or two of chili lime powder directly into the margarita.

**I keep a 2 to 1 ratio of Tropicana® Watermelon drink to Tequila, which makes it very easy to adjust the recipe for more or less people. Feel free of course to make it more or less strong (my husband prefers a 1:1 ratio and says it still tastes amazing).