This is a sponsored post written by me on behalf of Mission®. All opinions are entirely my own. Korean Pork Bulgogi Fusion Taco. A great way to serve pork bulgogi at your table using fresh tortillas. Topped with, cilantro, mango, lime, red cabbage, and jalapeno. You can add salsa and/or cowboy caviar on the side, but it has a lot of taste on its own. These Korean tacos are perfect for a party or any dinner night.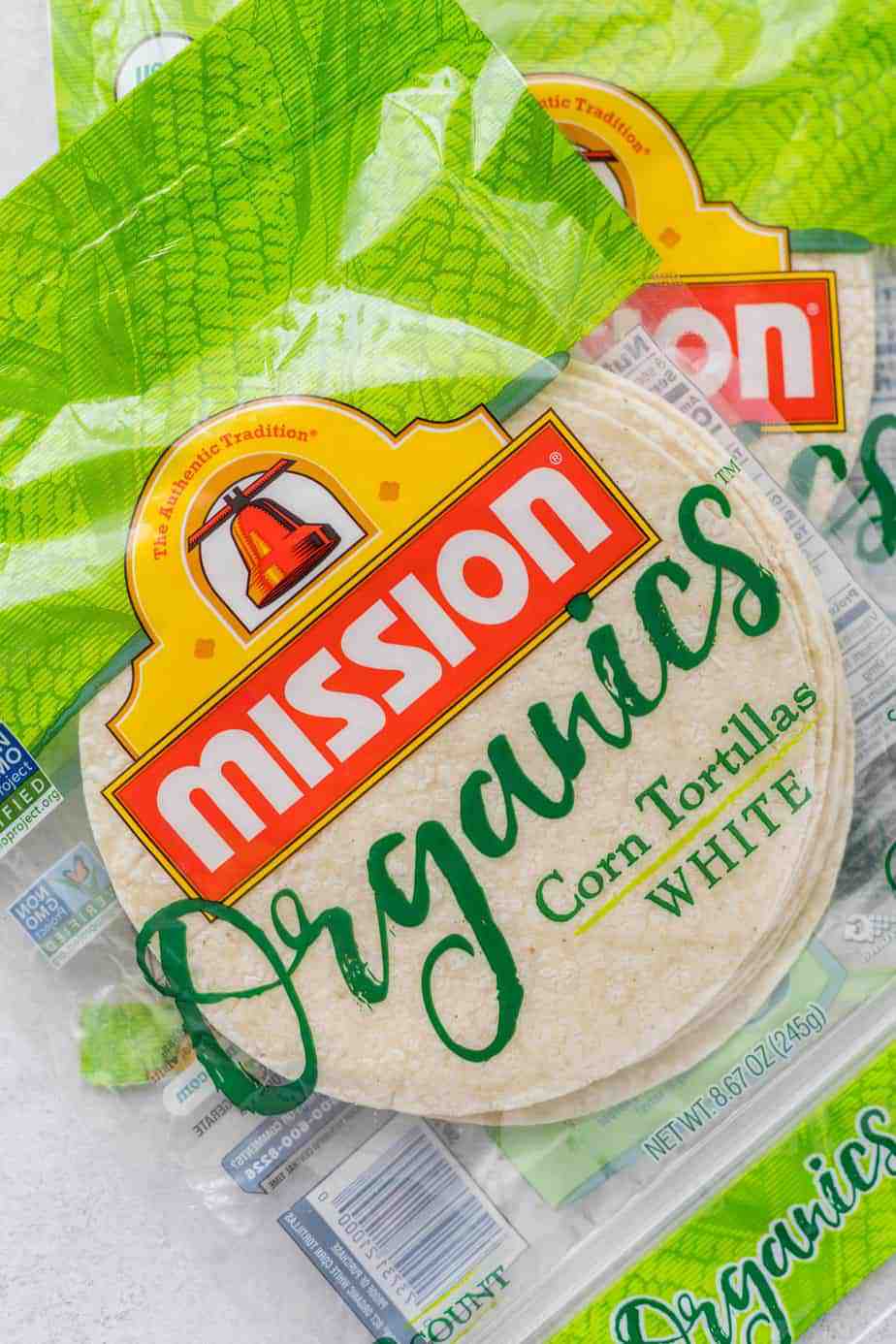 This Korean Pork Bulgogi Fusion Taco recipe is so flavorful! I marinated the pork meat overnight, but you can also do it quickly in just about 20 minutes. The marinade sauce recipe contains soy sauce, sesame oil, brown sugar, ginger, garlic, rice vinegar and black pepper.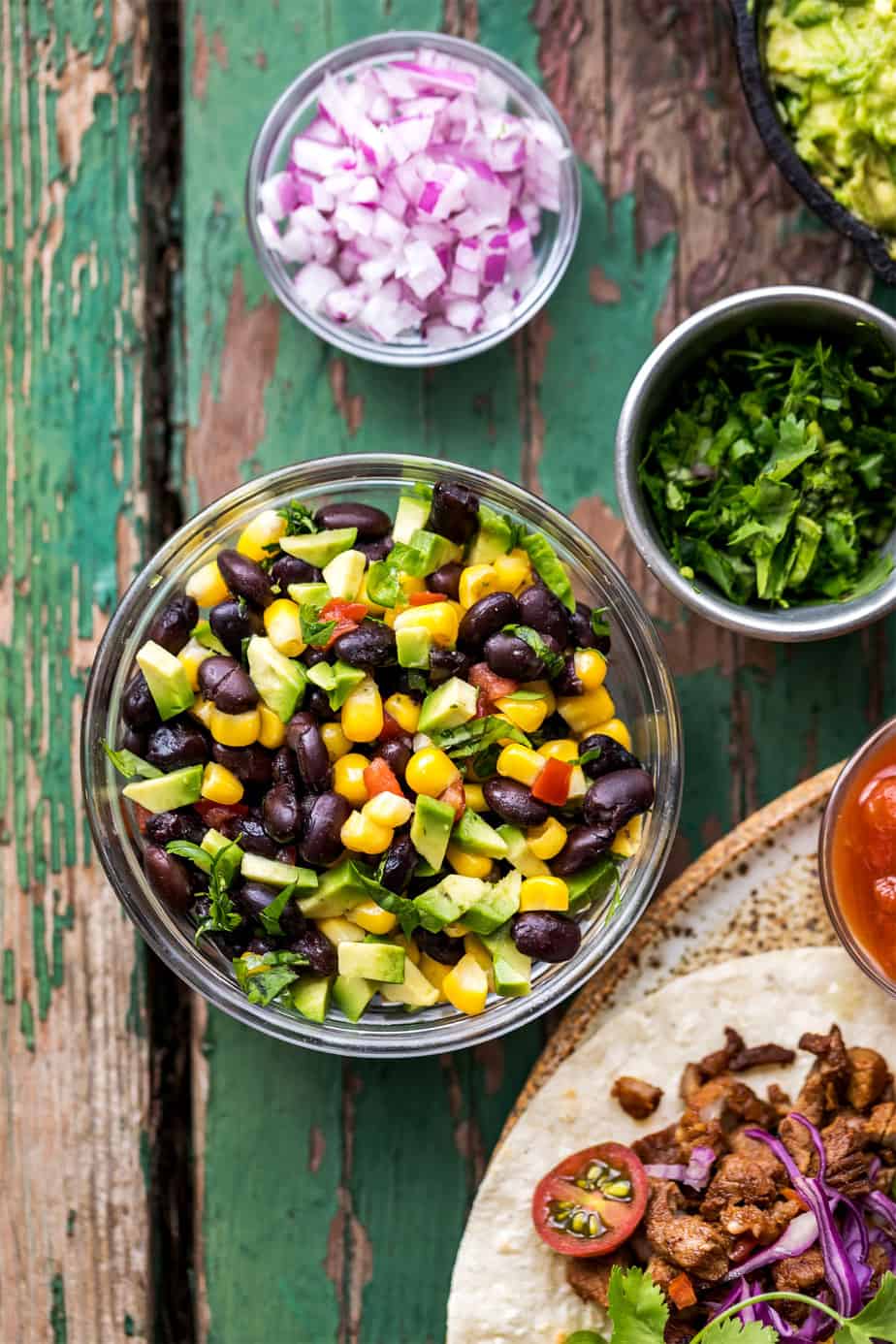 I served the Korean Pork Bulgogi Fusion Taco on warmed Mission Organics® Tortillas that I purchased from my local Sprouts market. I am a big fan of Mexican food, especially tacos and burritos. I often make tacos at home because it's a fun, fast food for kids that my husband and I enjoy just as much. Recently when I've made my own homemade Mexican recipes I've been using tortillas from Mission brand as they have a high quality, freshly baked taste. They taste great in all kinds of meals and snacks, even for a quick quesadilla. The Mission Organics Tortillas is a new product line to the market. It's non-GMO Project Verified, USDA Organic Certified, and available in three varieties: flour, white corn or whole wheat. You can find these products in the tortilla section. For best taste, these tortillas should be warmed up before consuming.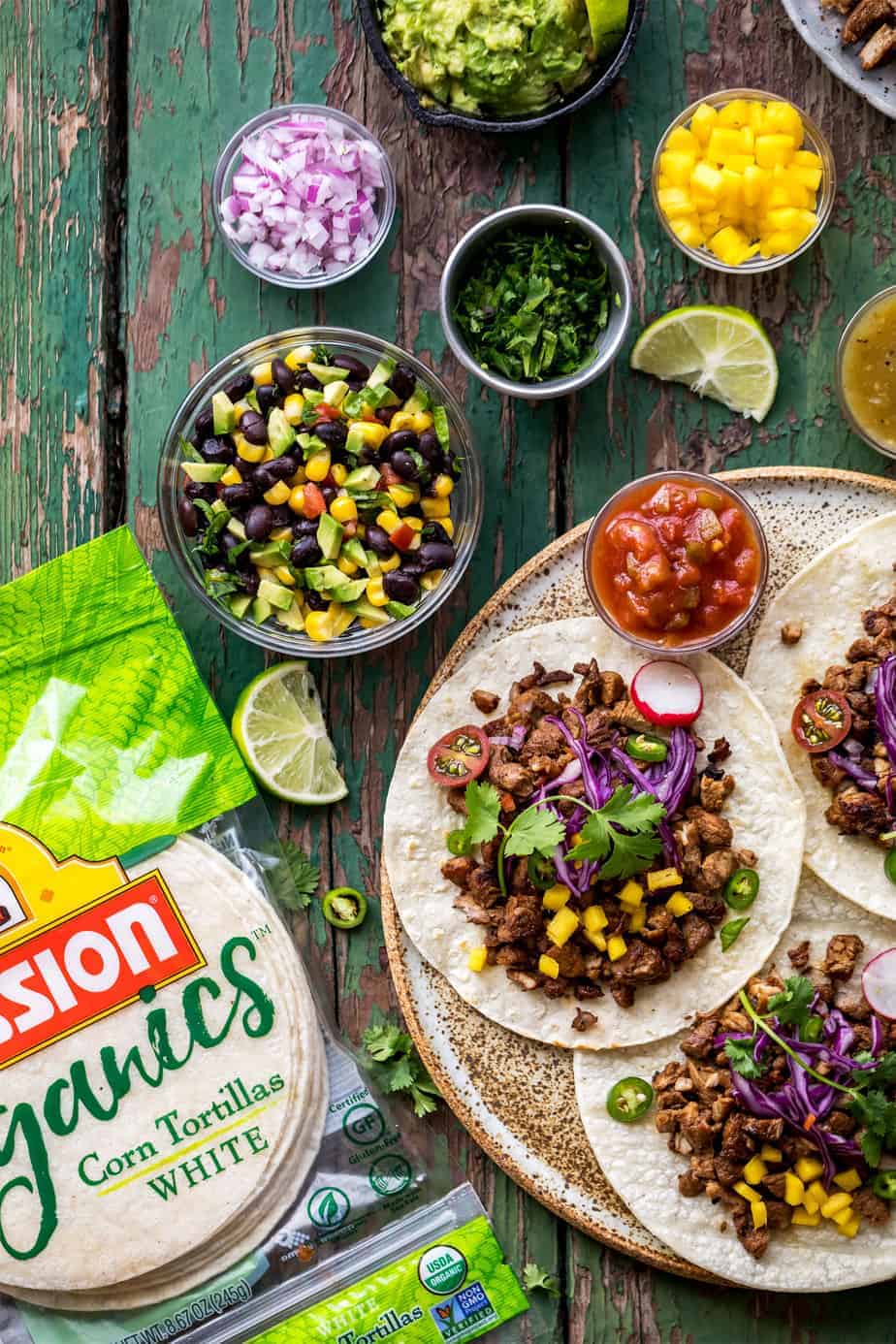 On a final note, I wanted to share a quick thought or two on fusion food. For me, it's very exciting, with new tastes coming together that even just ten or twenty years back weren't even imagined together. With America becoming a melting pot of different cultures and the internet also bringing people together from all corners of the world, the food is following suit and it is a very cool thing! I really enjoy and seek out fusion food whenever traveling to new places. I recently took a trip to San Francisco and had a lot of fusion food there, some of which was outstanding and some which just didn't work for me. Even on the meals, I didn't like, I do appreciate the chefs taking risks. I think those home chefs should venture into this fusion space more often, and simple recipes like this Korean taco recipe is a great place to start. I personally grew up on Asian food and now live in Southern California where just about everybody eats Mexican food …it's just so darn good! In this case, fusion taco was between two very familiar flavors. What are some fusion foods that you like to cook?
📖 Recipe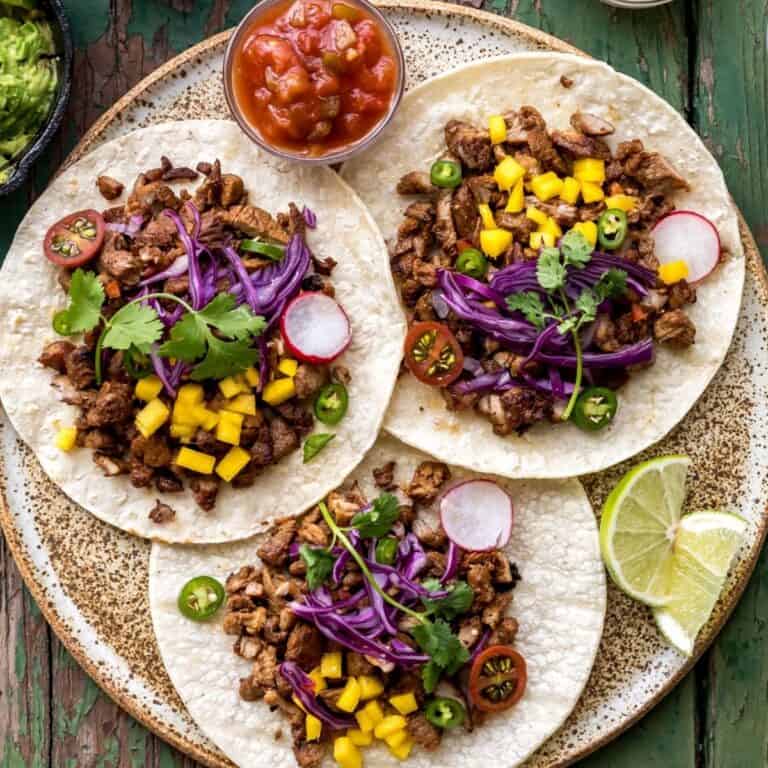 Korean Pork Bulgogi Taco Recipe
It's a great way to serve pork bulgogi at your table using fresh tortillas. Topped with, cilantro, mango, lime, red cabbage, and jalapeno
Ingredients
1 ¼

pounds

pork tenderloins

⅓

cup

soy sauce

⅓

cup

rice vinegar

4

garlic cloves

,

, minced

1

tablespoon

grated fresh ginger

1

tablespoon

sesame oil

3

tablespoons

brown sugar

black Pepper to taste
To assemble tacos:
Mission Organics Tortillas

Chopped mango

Lime,

, sliced

Red Cabbage

Cilantro
Instructions
Cut the pork into thin slices about ⅛ inch thick.

In a medium mixing bowl, whisk together the soy sauce, rice vinegar, garlic, ginger, sesame oil, brown sugar and black pepper.

Place the pork medallions in a big zip-lock and add about ½ cup of the sauce mixture into the bag. Shake and put in the fridge for at least 30 minutes. Reserve the remaining sauce for drizzle.

Place the grill pan on the stove, lightly brush with oil and turn the heat to high heat.

Add all the meat to the pan. Cook and stir constantly until cooked through.

Remove the meat from heat, chop into smaller pieces before serving on warmed Mission Organics Tortillas.

Top your tacos with fresh ingredients: mango, lime, jalapeno, red cabbage, and cilantro.

To make a sauce: Place the reserved sauce (clean marinade sauce) in a saucepan and cook over medium heat, keep stirring occasionally, until the sauce is thick. Reserve to drizzle on tacos.