I created this post as part of a sponsored series with Socialstars and SPLENDA® Brand; all opinions are my own. #SweetSwaps #SplendaSweeties
Mini Fruit Tart with Mascarpone Cream: Easy to follow recipe crispy phyllo shells with lemony mascarpone filling and fresh mixed berries.
Mini Fruit Tarts with Mascarpone and Fruits are actually easy to make and quite healthier than other dessert options. They deliver a lot of taste and are great with SPLENDA® Granulated a perfect alternative to swap in and keep down your sugar intake.
The crispiness from baked phyllo makes it fun to eat, and these are easy to find pre-made at any grocery store. Cooking time is around 10 minutes, news to your ears I'm sure if you're like me and always short on time.
I am a huge fan of mascarpone with its smooth and creamy texture, a great ingredient for sweet or savory dishes. If you've never tried it you are in for a treat. For those of you that don't like it this dish can still be a hit as cream cheese works well as an alternative.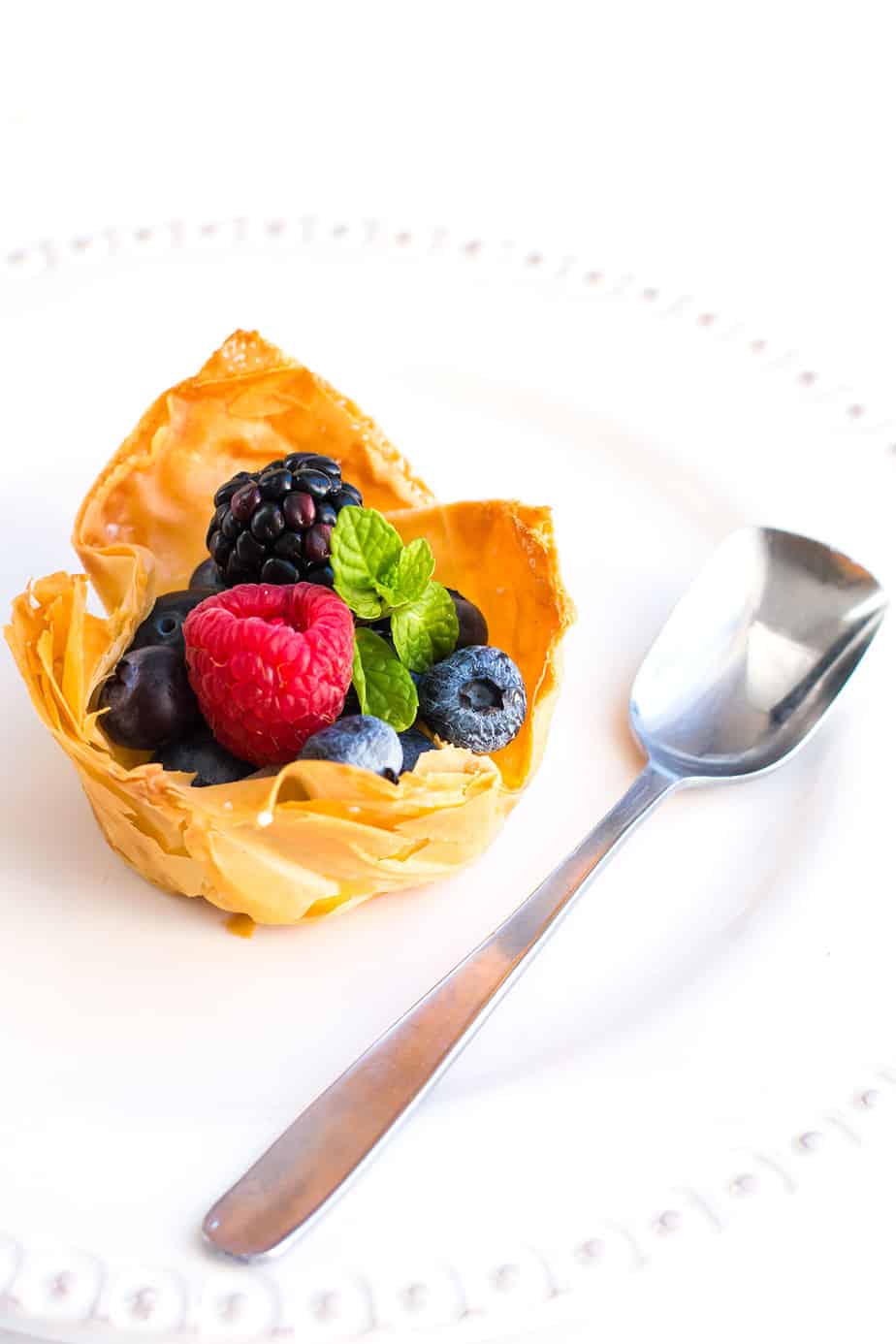 A Red Carpet Dessert – Perfect for Watch Parties!
Don't let the simplicity and quick preparation of this dessert fool you, it looks decadent and is fitting even for a black tie event. Speaking of which, as a movie buff I can't wait to host a watch party for the Big Awards Show next Sunday 2/28! We'll be drinking champagne, playing some games and rooting on our favorite actors and actresses, but honestly, it's more of an excuse to dress up and have a little red carpet fun of our own. The food I prepare must match the theme and look classy throughout… got to save those stuffed nachos for another night. J
The Phyllo Dough with Mascarpone and Fruits is an easy choice not only because of the way it looks but because it is a great option for keeping calories down, something definitely on the minds of us ladies as we try to squeeze into a dress. SPLENDA® Sweetener Products help here too as my sugar substitute to save on calories. One more reason this is a great dish is that there's no mess, so I don't have to worry about ruining a nice dress, or my husband getting it all over his shirt and tie as he seems to do with most cakes, pies, truffles… (I could keep going).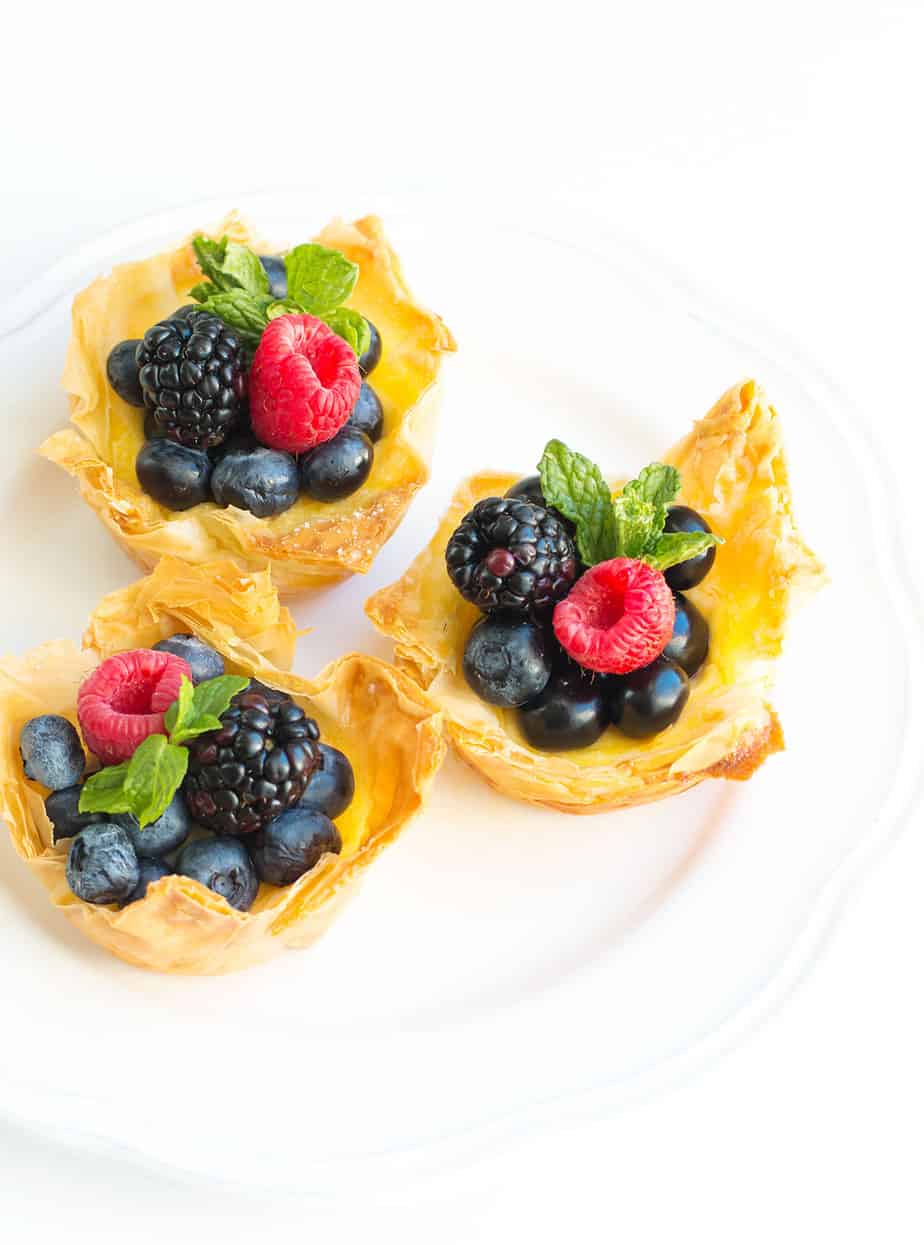 Dessert Tart with Berries
On a final note I always like to integrate natural foods like fruits and vegetables into as many dishes as possible. The vibrant colors of a few different types of berries make these dessert tarts attractive in more ways than one. I used organic berries as I really do feel they taste better. It's fun to make jams, purees and other fruit-based ingredients for desserts but they are beautiful and tasty in their natural form, too. The mint garnish adds a nice complimentary taste for those that like a little kick of freshness.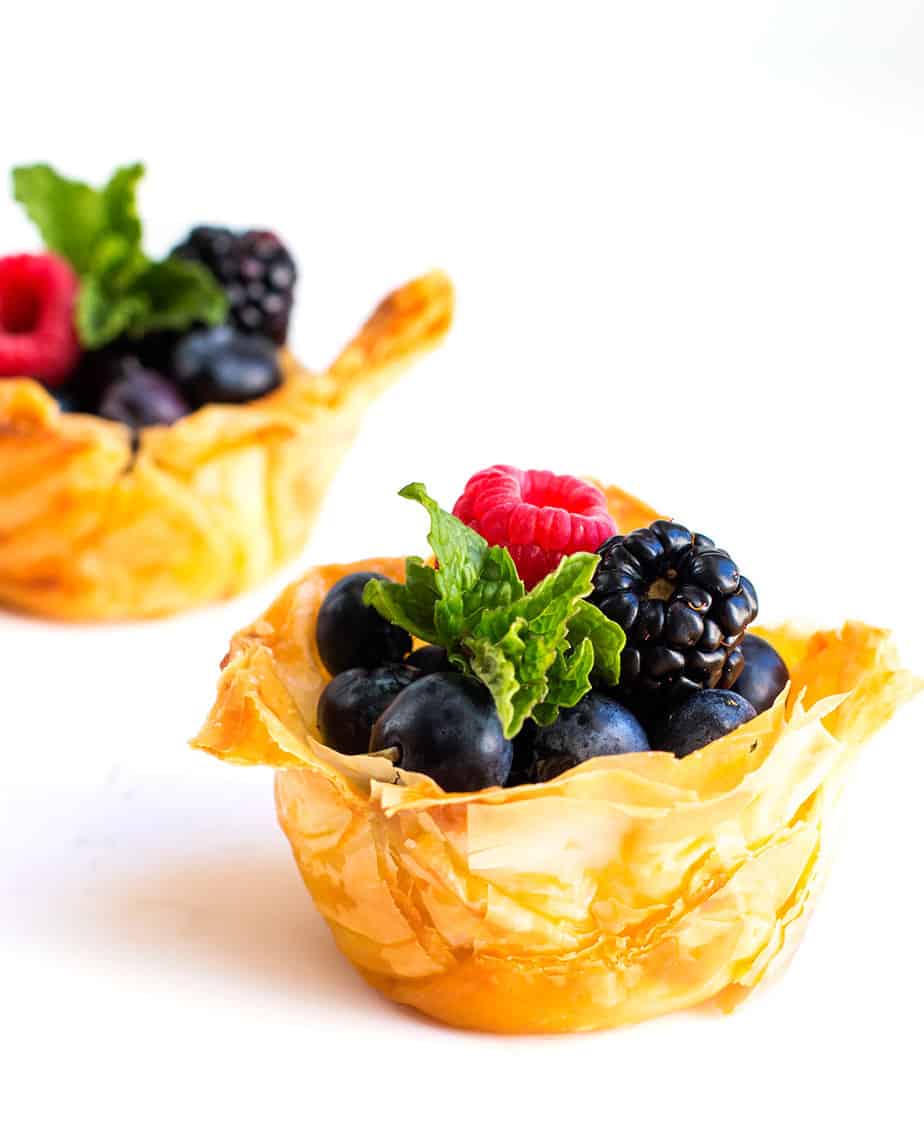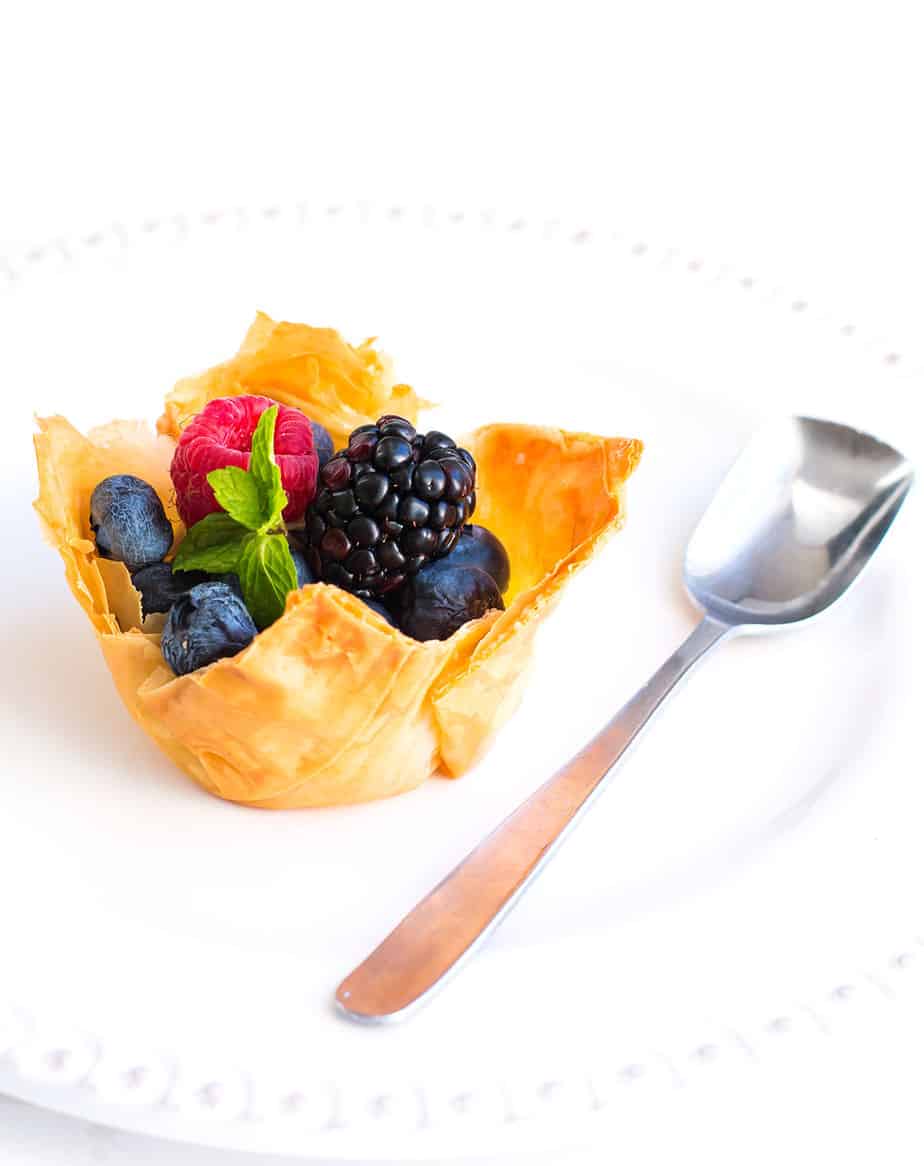 When swapping sugar for SPLENDA® Sweetener Products in your own recipes, please refer to the SPLENDA® Brand measurement conversion charts. Follow SWEET SWAPS™ for recipes & tips to help you save calories all year! Click here to get Sweet SPLENDA® savings. Think Sugar, Say SPLENDA®, Use SPLENDA®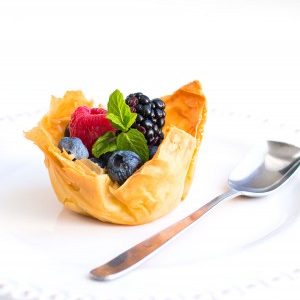 Mini Fruit Tart with Mascarpone Cream
Ingredients
Cups

Phyllo :

4

inch

sheets unsweetened 17 phyllo dough

store bought

4

tablespoon

butter or margarine

melted

Mascarpone Cream:

1

cup

mascarpone cheese

⅓

cup

well-chilled heavy cream

3

tablespoons

Splenda

(equal - 3 tablespoons sugar)

1

tablespoon

fresh lemon zest

1

teaspoon

vanilla extract

Fresh mixed berries

leaves

Fresh mint
Instructions
Preheat oven to 350F

Butter the insides and the rim of 2.5 to 4 inch custard or muffin cups.

Place 1 sheet of phyllo on a sheet of wax paper. Brush it with butter.

Cover with a second sheet of phyllo. Brush this layer with butter as well.

Repeat with 2 more sheets of phyllo, ending with a layer of butter.

Cut the stack of phyllo sheets into 4 x 4.5 inch square.

Place one square into a muffin cup, easing it in with the backs of your fingers so that it covers half. the bottom and hangs over the side of the cup.

Ease in a second stack, slightly overlapping the first to cover the other half of the muffin cup.

Repeat the steps to make more phyllo cups.

Bake in the oven for about 10 minutes or until browned and crisp or follow the cooking instructions on the product packaging.

In a bowl whisk together mascarpone, cream, fresh lemon zest, vanilla and Splenda until mixture. holds stiff peaks.

Spoon mixture into shell, spreading evenly.

Mound berries and mint decoratively on mascarpone cream.

Serve at once or chill up to 3 hours before serving.