This crock-pot slow cooker chicken stew is rich in flavor but only uses simple ingredients. The meat is tender and comes right off the bone so easily.  It's perfect with rice and tastes even better a day or two after as the juiciness and complimenting flavors are fully soaked-in.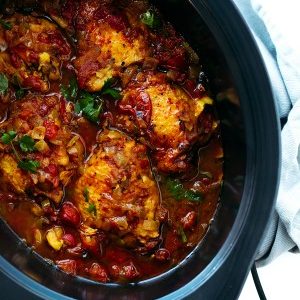 Ingredients
5-6

chicken thighs

2

medium sized onions

6

cloves

garlic

3

tablespoons

olive oil

1

oz

can diced tomatoes - fire roasted

14, I used thiscanned tomato product

1

cinnamon stick

1

teaspoon

kosher salt

1

teaspoon

ground turmeric

1

teaspoon

cumin seeds

1

teaspoon

coriander seeds

1

teaspoon

lemon zest

1/2

teaspoon

black peppercorn

1/4

teaspoon

cardamon

2

leaves

fresh bay

2

tablespoons

honey

black pepper

to taste
Instructions
Heat 2 tablespoons of olive oil in a pan, then season the chicken thighs with salt/pepper.

Cook the chicken thighs until browned, then remove from the heat and transfer to crock pot.

Heat 1 tablespoon of olive oil in a pan and stir in the onion and garlic cloves. Cook until fragrant.

Remove from the heat and transfer to crock-pot.

Pour in the diced tomatoes, including juice.

Add seasoning on top: kosher salt, turmeric, cumin seeds, coriander seeds, cinnamon stick, lemon zest, black peppercorns, cardamon, bay leaves and honey. Stir until well coated.

Cook on medium-high heat for 4 hours, or on low for 7-8 hours.
CHECK OUT THESE TASTY RECIPES: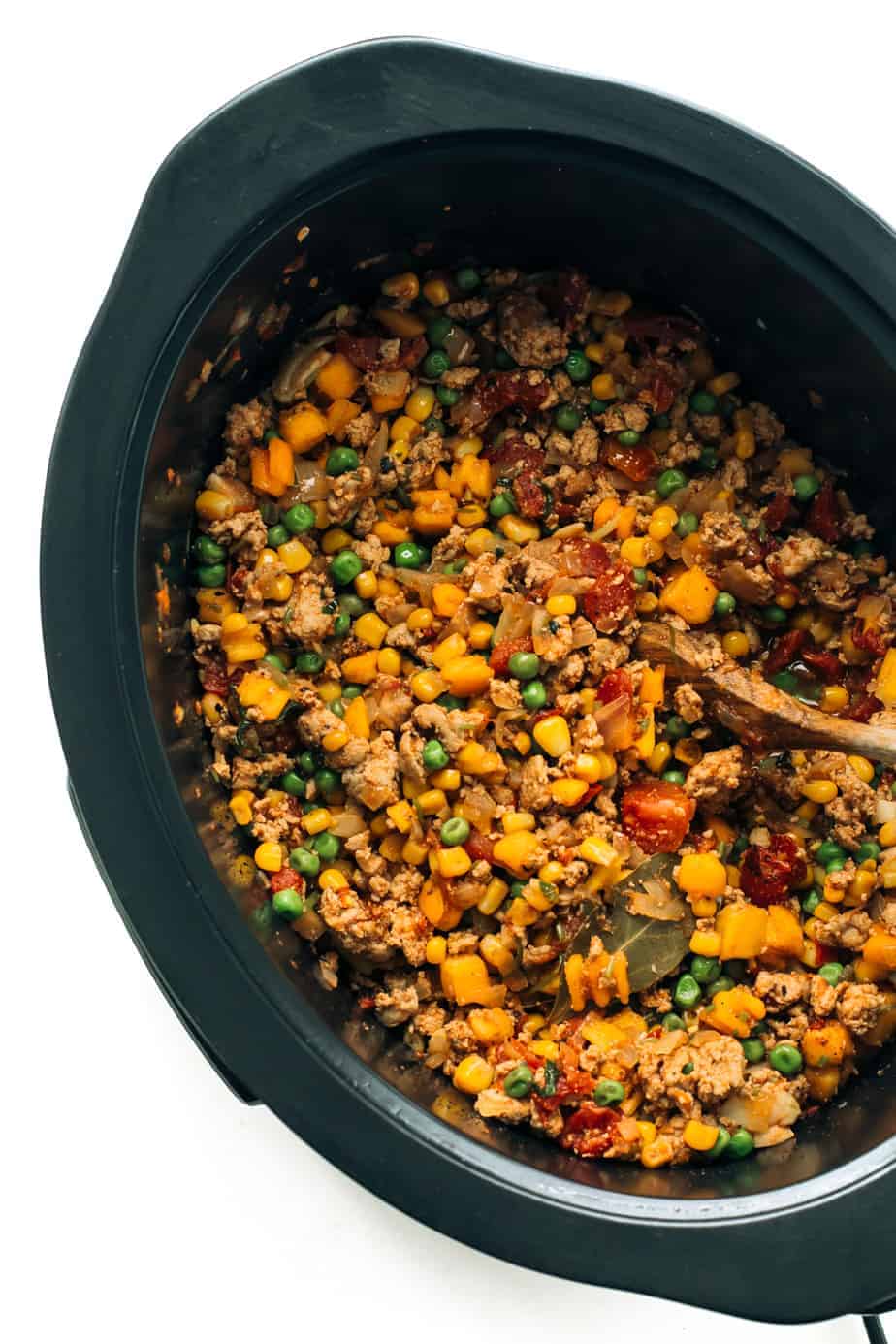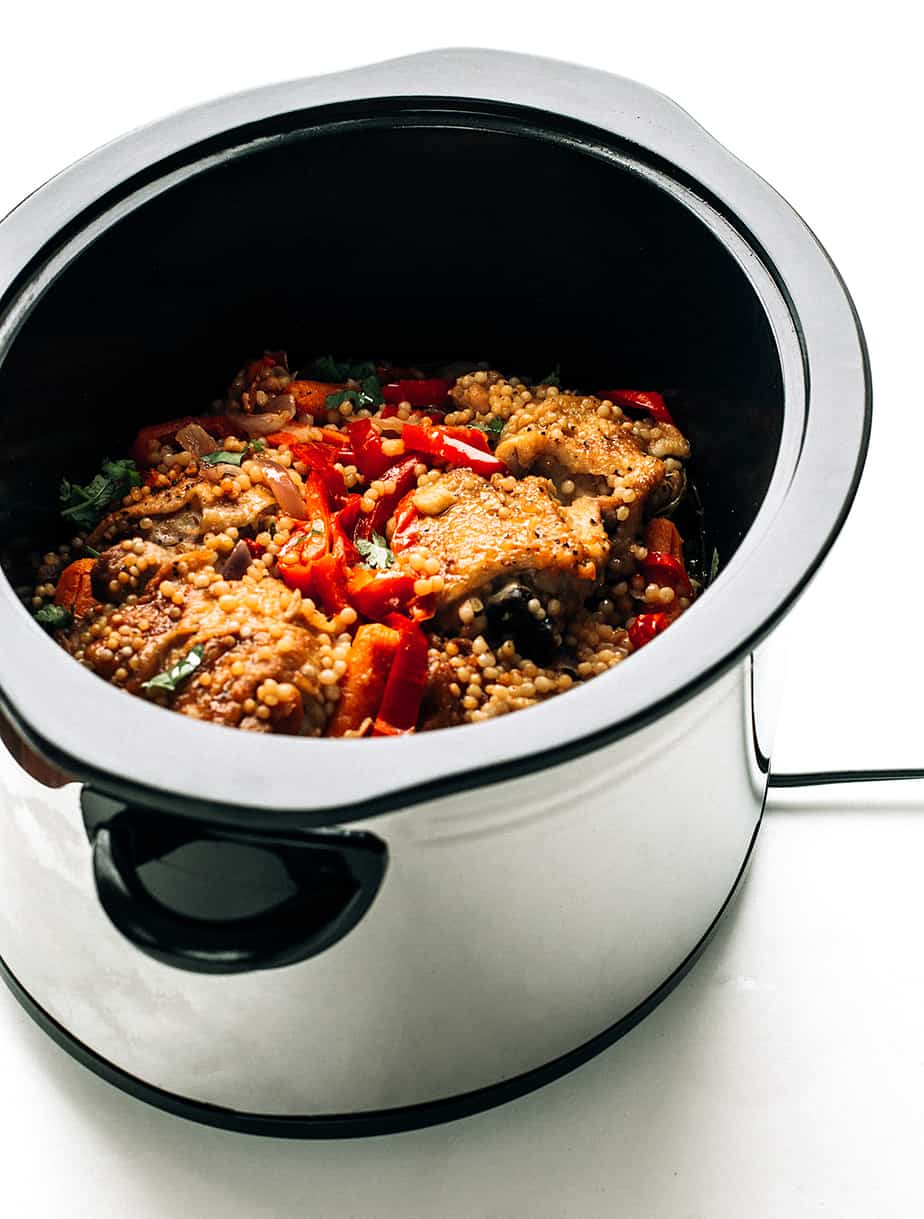 Recipe adapted from Bonappetit