Sweet Chili Shrimp Recipe
Tasty Sweet Chili Shrimp Recipe. An easy shrimp recipe using simple ingredients. I marinade the shrimp for at least 30 minutes in the refrigerator to boost the flavor. I bought the shrimp with shells removed to make it easier to prep and less time to clean. Sweet chili sauce comes in different varieties and brands. You may want to adjust the sweetness and saltiness according to your liking during the cooking process. And even though this sweet chili shrimp recipe uses the sauce as one of main ingredients, it is not considered as a spicy dish. You may add some fresh red chili pepper or cayenne if you like to add spiciness to this shrimp dish.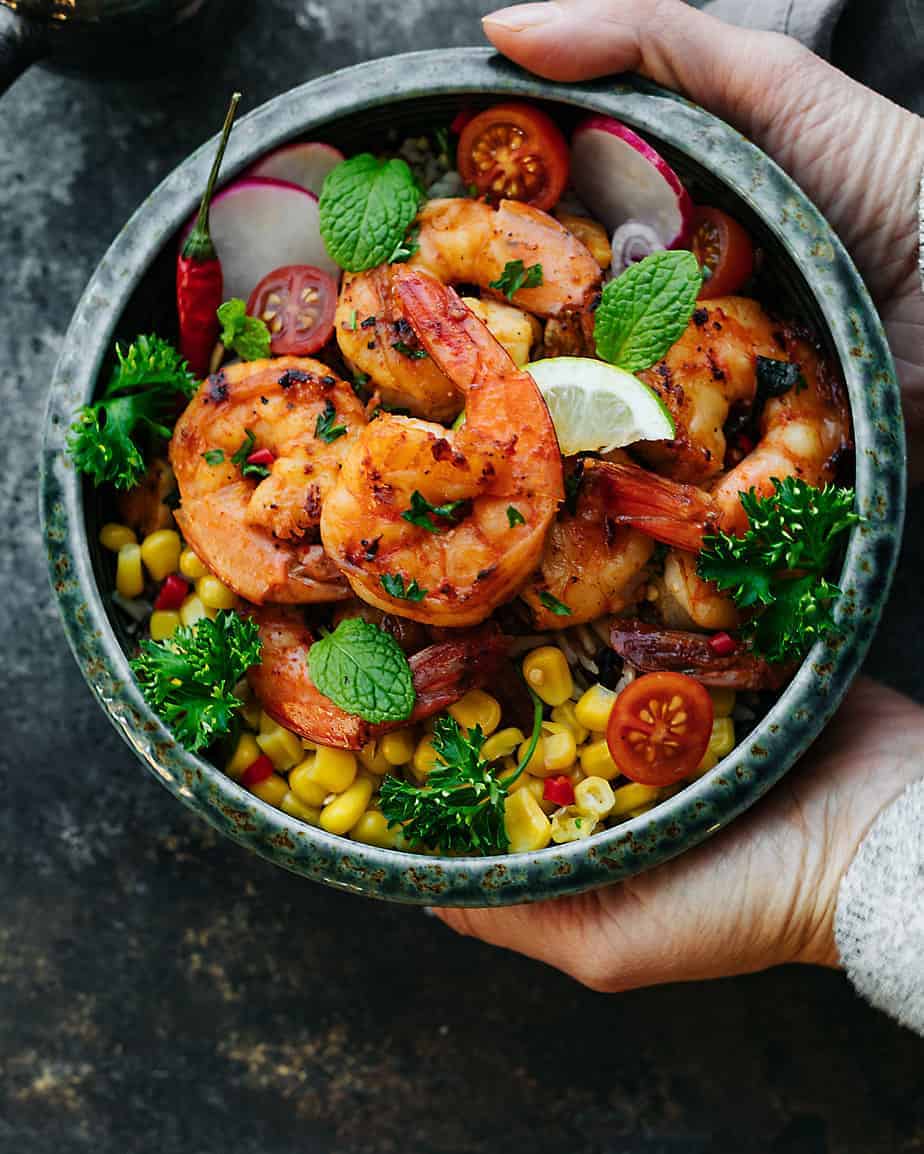 Tips for buying and storing shrimp
Shrimp both raw and cooked, should feel firm and smell sweet. Avoid any with an ammoniated odor. If you are buying frozen shrimp, be sure they have not been thawed more than one or two days. Uncooked shrimp should be refrigerated immediately and cooed as soon as possible. Have a leftover cooked shrimp? You can refrigerated for up to three days.
Shrimp with shells
Are you only finding shrimp with shells at your market? No problem, just remove the shells and cook them in boiling water before you throw in the garbage as that can reduce the stinky smell. Serve this sweet chili shrimp recipe with coconut rice, some fresh vegetables like corn, peas, tomatoes or any vegetables of your choice.
📖 Recipe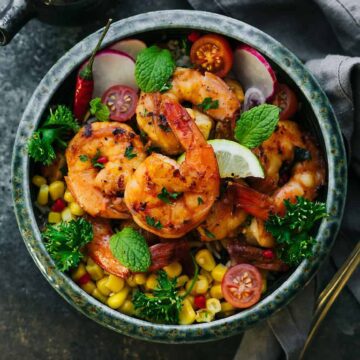 Sweet Chili Shrimp
Ingredients
Instructions
In a large mixing bowl, marinate the shrimp with garlic, ginger, olive oil, sweet chili sauce, white wine vinegar, basil, salt and paprika. Mix well and refrigerate for 30 minutes.

Preheat grill over medium heat.

Cook shrimp for about 2-3 minutes on each side or until cooked.

Serve with rice, corn, mint and veggies of your choice.
Nutrition