I created this post as part of a sponsored series with Socialstars and SPLENDA® Brand; all opinions are my own
A Pumpkin Pie Recipe with Pecan and a Chocolate Topping is a fun twist on traditional Thanksgiving desserts, and may be a nice change of pace from the usual suspect pies that you often see on Turkey Day. I am all about keeping up with the customaries of watching six hours of football, spending the day with family and of course eating way too much food. I do however like to break tradition and mix it up with the food I prepare. Sometimes it's a play on a traditional Thanksgiving dish.. for instance I've made yams many different ways and guests appreciate having something they totally didn't expect, yet still fits with the holiday. I think that goes for this recipe too. It is quite different from a store bought pumpkin pie, pecan pie or most any of the holiday's pie recipes you'd find online. I actually brought this pie to a potluck last year and by the end of the lunch it was almost gone (while a traditional pie sat next to it almost untouched). The consistency and taste are unique and delightful, and the topping is quite attractive and lures people in for at least a small piece! Initially I wasn't sure whether mixing pumpkin, pecan and chocolate might be too many combinations and confuse my taste buds, but the flavors and mix of smooth and crunchy work quite together.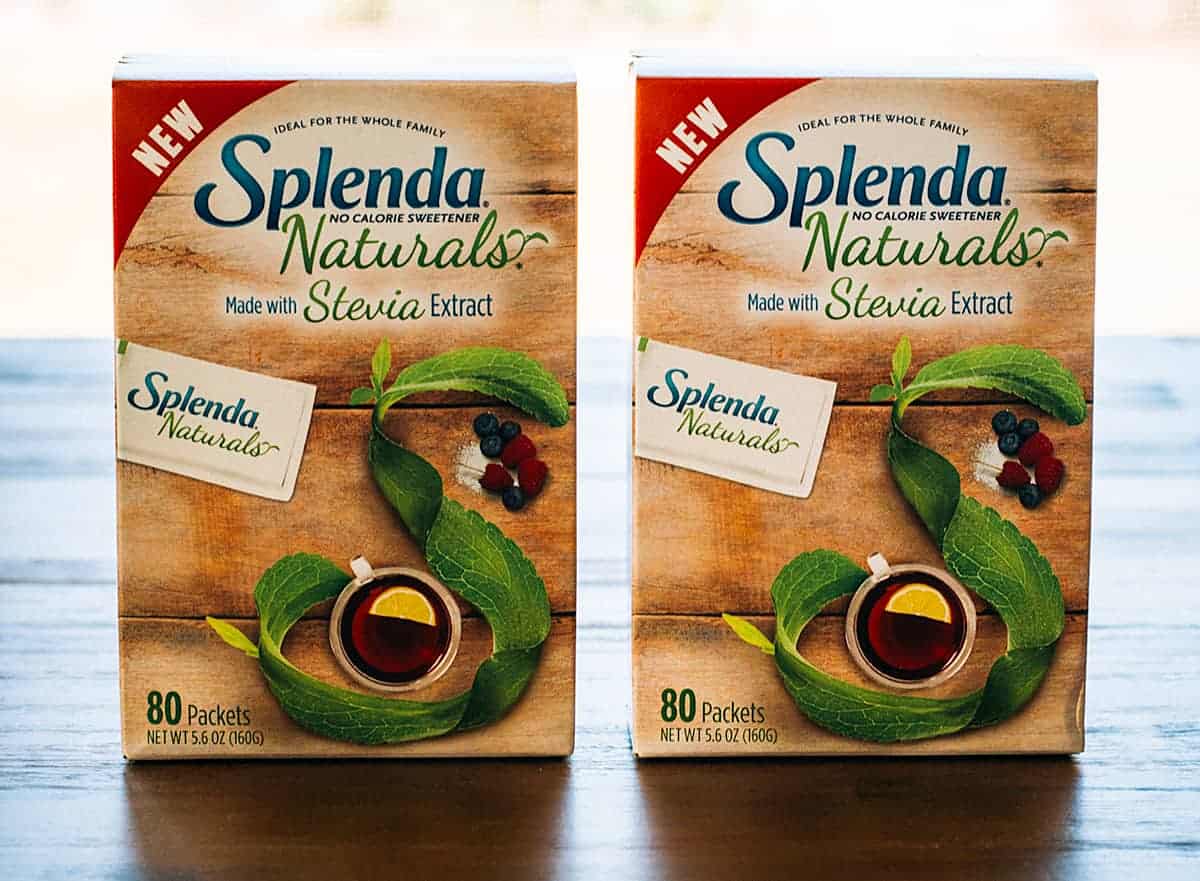 Another great thing about this pecan pie recipe is that it is a little bit healthier option to many of the traditional Thanksgiving pie recipes I've prepared. One thing that helped in this department was my use of SPLENDA® Naturals Stevia Sweetener. This definitely isn't the first time I've featured SPLENDA® Sweetener Products in my recipes, and the others have gone over very well with those readers that viewed and tried them. I did a little bit more research and found that SPLENDA® Naturals gets its unique sweetness from Reb D, which has no bitter aftertaste. The no-calorie natural sweetener is my favorite as far as its taste, and I'm a big backer of it having no added flavors or colors and no preservatives. To boot it has only non-GMO ingredients. Another thing that makes this pie a healthier option than some others out there is the pecan filling. Nuts do have fat but it's a good fat that our bodies need.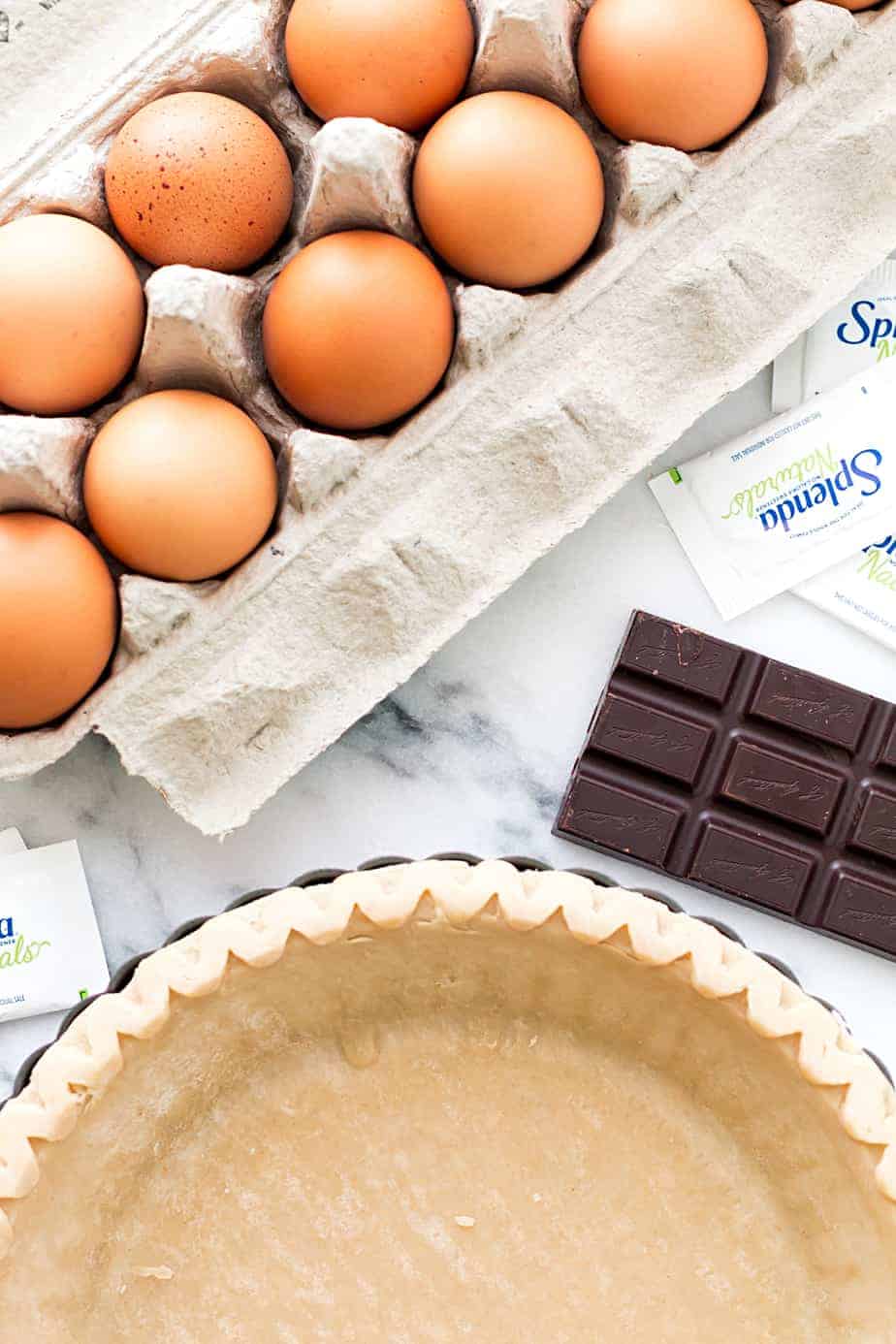 Thanksgiving is definitely a holiday that you should partake in, in some way shape or form even if you are on a diet. You can find delicious food options with much less quantities of those things you're trying to avoid, case in point being this pie recipe. From salads to the cranberry sauce and even with stuffing there are many ways out there to prepare great dishes. Some say to relax diets altogether for the holiday but I am of the camp that tries to find those dishes that are far healthier, and actually taste better, too. This pie is by no means as healthy as eating a big salad, but hey on Thanksgiving I want at least a couple of pieces of pie (!!!) and being able to eat one that has a tasty replacement for sugar in both the pumpkin and pecan filling makes me very thankful indeed.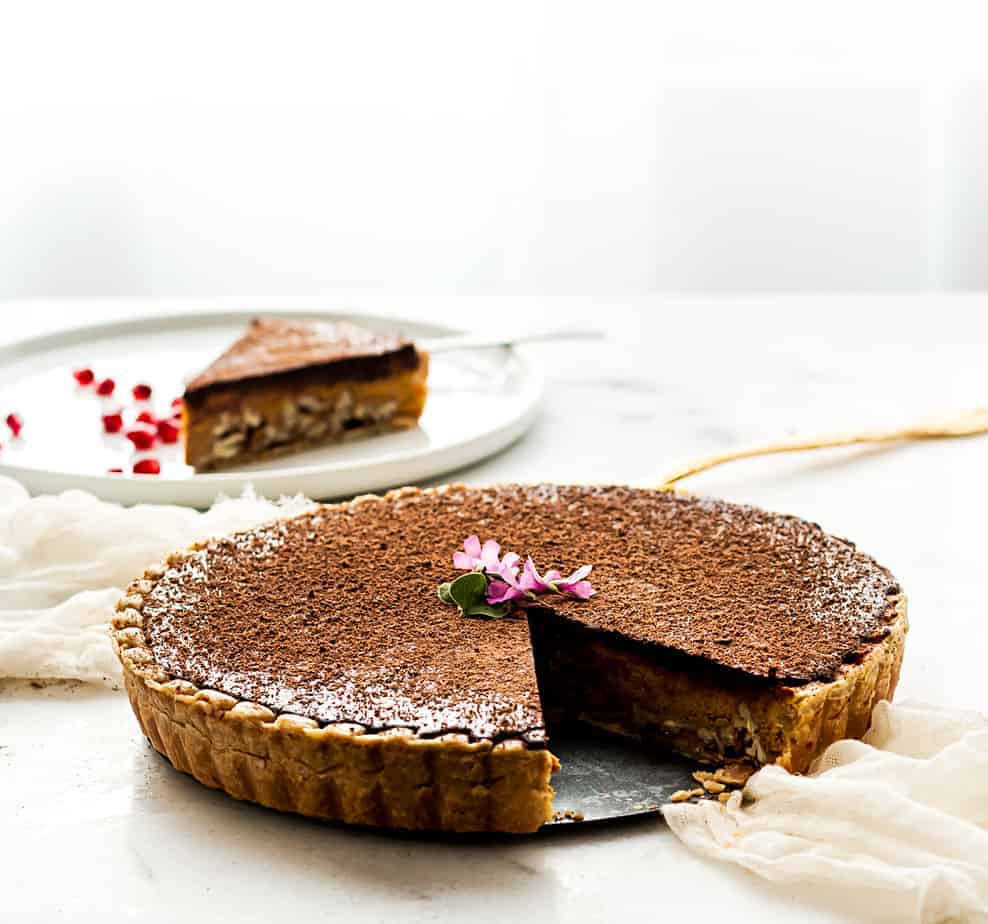 For more SPLENDA® Naturals Recipes, please visit : https://www.splenda.com/recipes/category/splenda-naturals. Think Sugar, Say SPLENDA®, Use SPLENDA®. So here's my Fall Salad with Orange Vinaigrette Dressing recipe .
📖 Recipe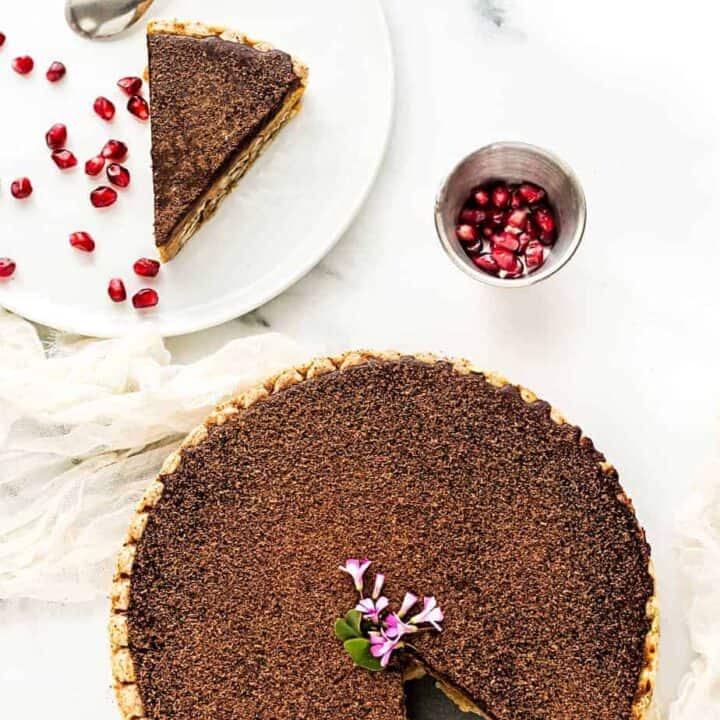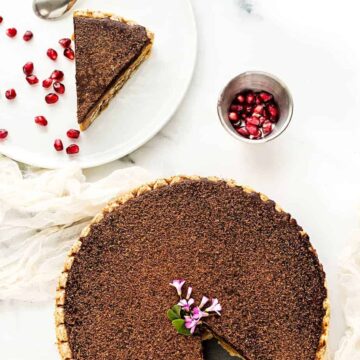 Thanksgiving Pumpkin Pie Recipe with Pecan and a Chocolate Topping
Ingredients
1

inch

unbaked pie crust

,

9

For Pumpkin Filling Layer:

3

large eggs,

beaten

1

can pumpkin puree

,

unsweetened

2

teaspoons

pumpkin spice pie

12

ounce

can of evaporated milk

¼

teaspoon

salt

20-24

cup

packets of SPLENDA® Naturals Stevia Sweetener

,

twenty-four packets of SPLENDA® Naturals Stevia Sweetener provide the sweetness of one of sugar

For Pecan Filling:

½

cup

pecans

,

halved or chopped

3

tablespoons

unsalted butter,

melted

1

teaspoon

vanilla extract

¼

teaspoon

salt

3

teaspoons

packets of SPLENDA® Naturals Stevia Sweetener

,

One packet of SPLENDA® Naturals Stevia Sweetener is a serving and a packet sweetens like two of sugar

Optional : Chocolate for drizzle or topping

¾

cup

semisweet chocolate chips

3

tablespoons

butter
Instructions
Heat the oven to 375 F

In a medium mixing bowl, add pecan halves, unsalted butter, vanilla extract, salt and SPLENDA® Naturals Stevia Sweetener. Stir until well combined.

In a large mixing bowl, beat the eggs, pumpkin puree, milk, Splenda and spice using an electric mixer for about 1 minute.

Pour the pecan halves in the bottom of the pie shell and layer with pumpkin mixture.

Bake for about 35 minutes or until a knife inserted in the center comes out clean.

In a small microwave bowl, combine semisweet chocolate chips and butter. Heat in the microwave for about 30 seconds, then stir until smooth.

Pour the chocolate mixture over the cooled pumpkin pie or drizzle before serving.