Thank you Wilson Creek Winery for sponsoring this post. Wilson Creek Winery encourages you to celebrate the little things in life with their line of sparkling wines.
Isn't it a beautiful thing when you can celebrate on a weeknight, just for the heck of it? My husband and I decided to do that last night and it was fantastic. The kids were at a relative's house for the night and we were torn between having a night out or just letting my hair down and kicking back right at home. We chose the latter of the two, which was stress-free and also maximized our time having fun.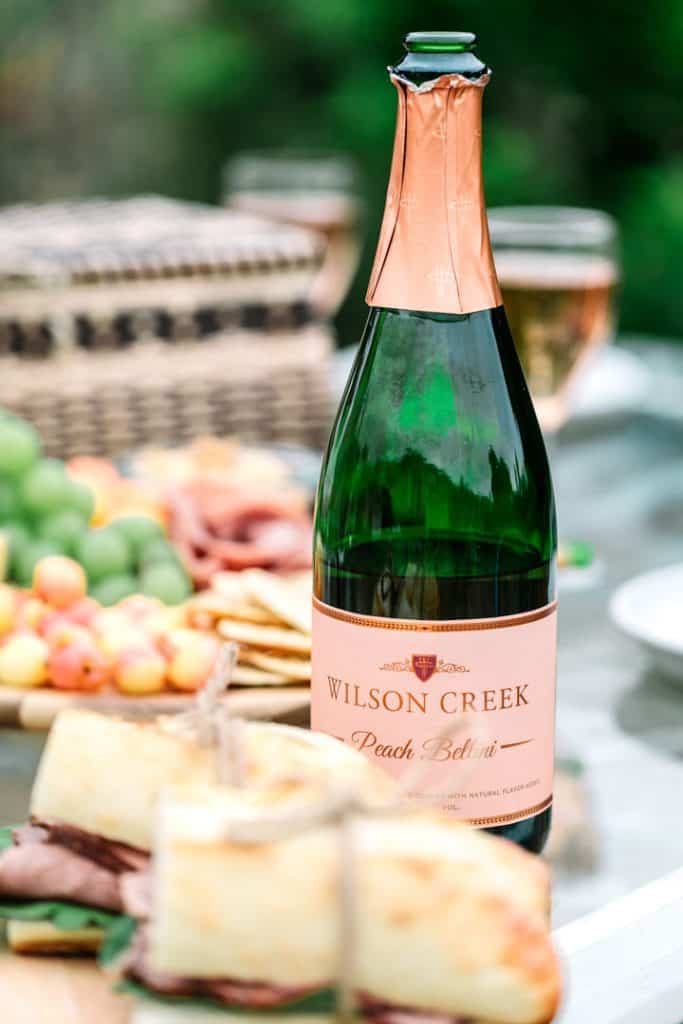 We first binge-watched a few episodes of Catastrophe (that show never lets me down!), then switched gears to relax outside. We had my husband's latest mix (this one 90s Brit-pop), and a couple of bottles great wine to sip on in our front yard. Spring and early summer are some of the best times of the year. The birds in our area are always chirping about and the sun is starting to stay out longer, without all of the heat that comes in late summer. Just like every other parent out there my husband and I feel like we're all too often on-the-go, so making time to celebrate is both fun and therapeutic.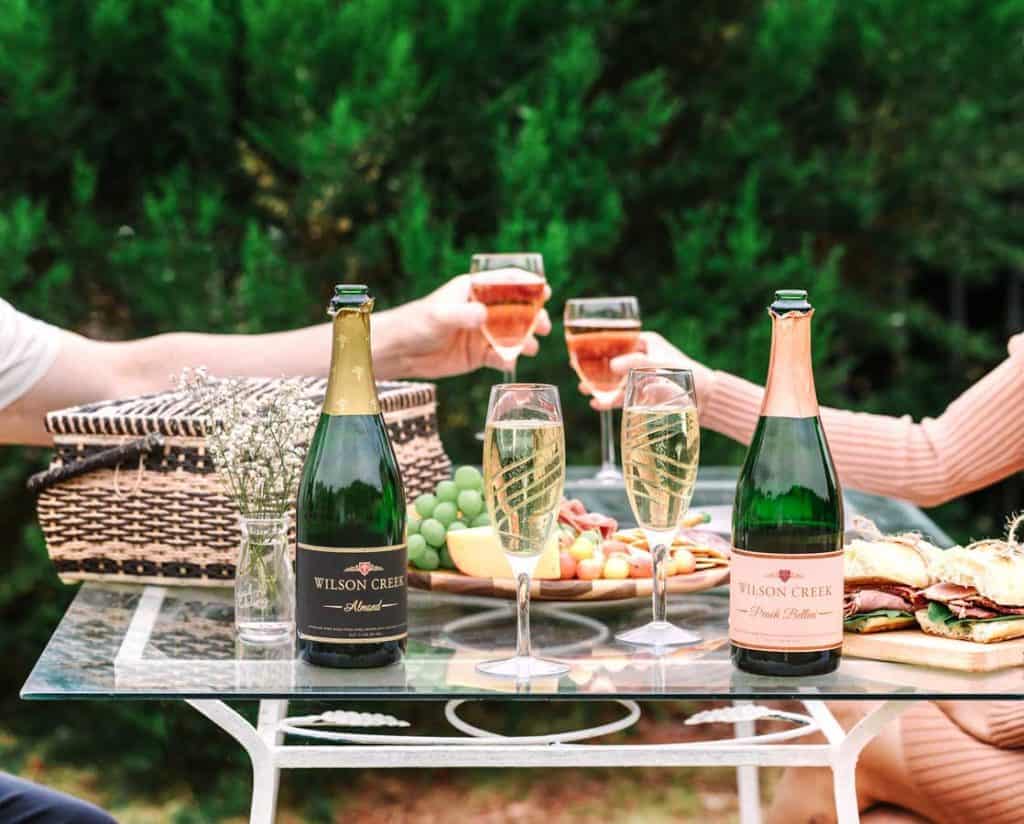 Over the last few years, I've had an amazing adventure of exploring the vast and beautiful world of wine. It seems like there's a perfect bottle to accompany every dish and every occasion. This night we grabbed two bottles from the Wilson Creek Winery, which is a family-owned winery in the Temecula Wine Country. We keep coming back to the Wilson Creek Almond Sparkling wine as it is outstandingly refreshing. Having award-winning sparkling wine from a vineyard with a deep understanding of quality and flavor sets it apart. It is naturally fermented and the pure almond taste makes it easy to pair with anything from dessert dishes to fish, or in this case just a Wednesday sunset. We also tried a bottle of the Wilson Creek Peach Bellini Sparkling Wine. I wasn't sure what to expect but found it to be delightful too (just the right amount of peach). The good thing about these bottles is that they work in-place of champagne for special occasions, but are equally as fitting to enjoy on just a random unplanned night.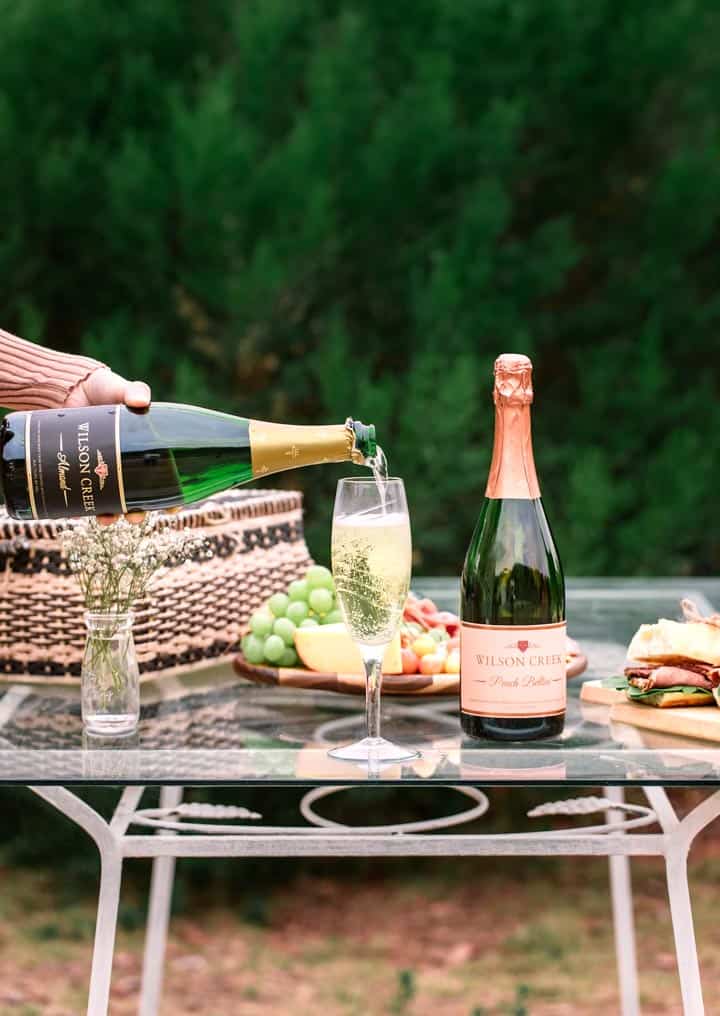 Speaking of wine, one scene in the movie Sideways that stayed with me was when the lead character was talking about a special bottle of wine and waiting for the right occasion to open it. The other person said that opening the bottle is that special occasion.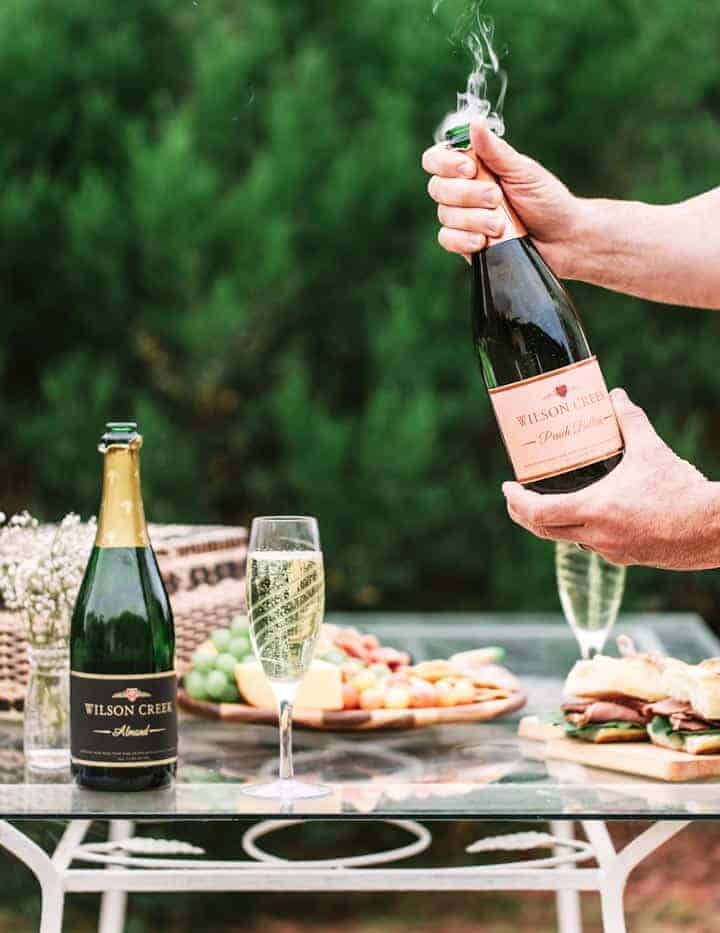 I took that to heart as a lesson to try to live life more in-the-moment. Instead of always looking ahead to that vacation next season or even next Saturday night, why not celebrate the little things, right here and now. It's sometimes easier said than done but is a mantra I practice and have had some success with. It helps to first have some good bottles of wine around and also fitting into my schedule some "me time" or "us time".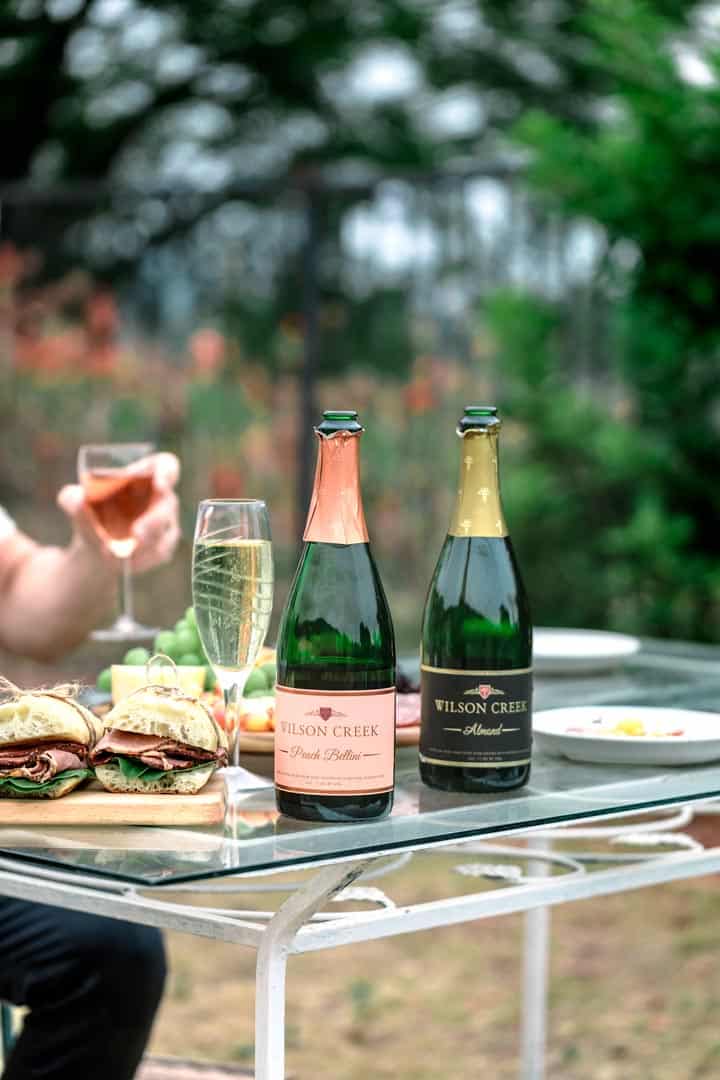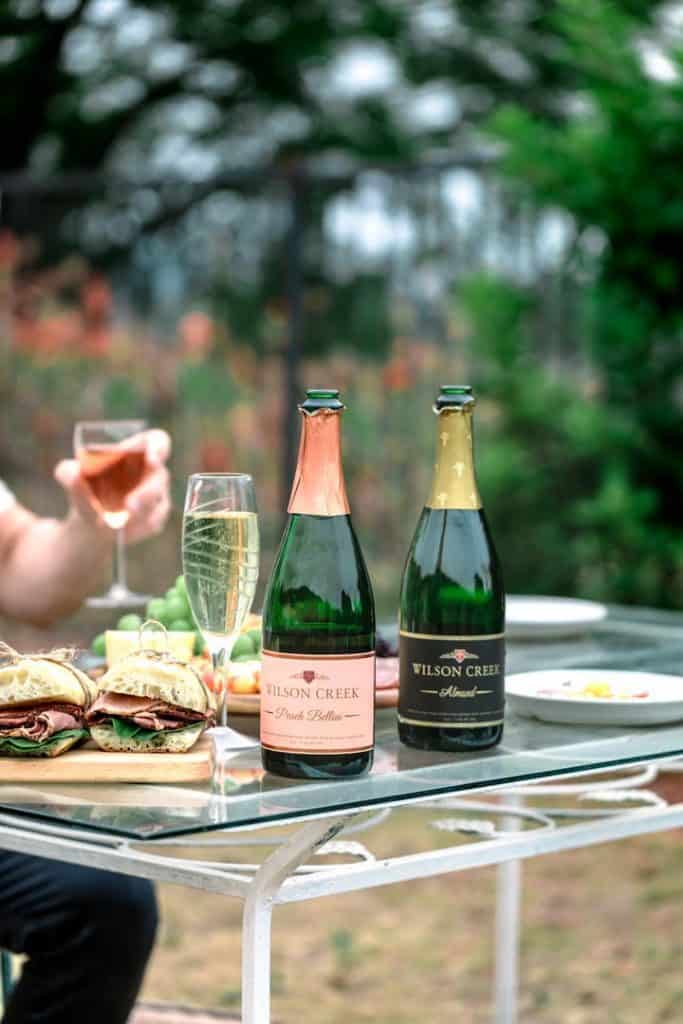 For those of you who live in or are visiting Southern California, I highly recommend taking a day or two to drive through the Temecula wine country. The wine is spectacular and the setting of rolling hills and valleys is so relaxing. Even from the highway I sometimes can't believe how gorgeous the views are, and getting off the beaten path and onto the windy roads you'll find the views only get better. We sometimes pack a picnic basket while other times we grab food at the vineyards. It's a sure way for us to decompress, get away from the city and screens, and feel close to nature. And ohhh that wine!

There are 10 unique flavors for you to enjoy and can be found at your local store, online, and at the physical location in Temecula Valley Wine Country.