Asian Ground Beef Stir Fry that is made with aromatic cumin and a fragrant Asian marinade sauce, that is lightly sweet and savory. This quick meat dish can be ready in less than 30 minutes, a perfect beef recipe for your busy life. It can be served over noodles, or for low carb version over or wrapped in lettuce.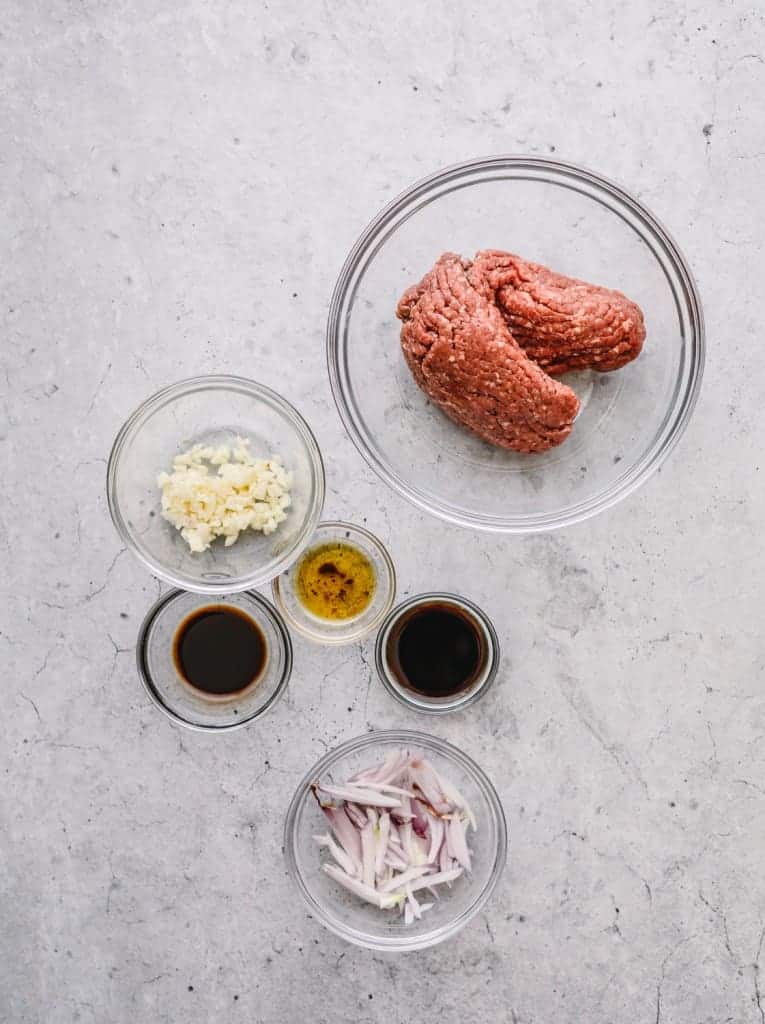 This beef stir fry recipe is packed with protein. It's so flavorful, easy to make and a kid-friendly dish. Skip the greasy Chinese take-out food and make a healthier version of an Asian-inspired beef dish at home: Asian Ground Beef Stir Fry!

This Asian Ground Beef Stir Fry sauce recipe calls for soy sauce, black vinegar, shallots, garlic, a bit of sugar, salt, and pepper. No marinating process is needed! You can easily customize your own flavor by using more or less salt and sugar. Also feel free to add some of your favorite vegetables, such as carrots, broccoli, cucumber or red/green bell peppers. I opted for a grass fed lean ground beef (93%) that I purchased from local Grocery Outlet at low price. I couldn't believe that I was getting grass-fed beef at that price.
This delicious Asian stir fry pairs well with a nice red wine. Grocery Outlet has become one of our family favorite go-to spots for wine and for groceries as a whole. We visit the store about twice a week to purchase superfoods, healthy snacks, and lunch items such as cheeses, deli meats, meats, fresh produce and local or imported wines.
Last week my husband picked up a high quality smoothie mix, some healthier treats to munch on while watching his NCAA basketball, flax milk and juice. He also hit-up the frozen food section and grabbed lunch items like quinoa bowls and a healthy option for chorizo. All premium quality items and each at a stellar price.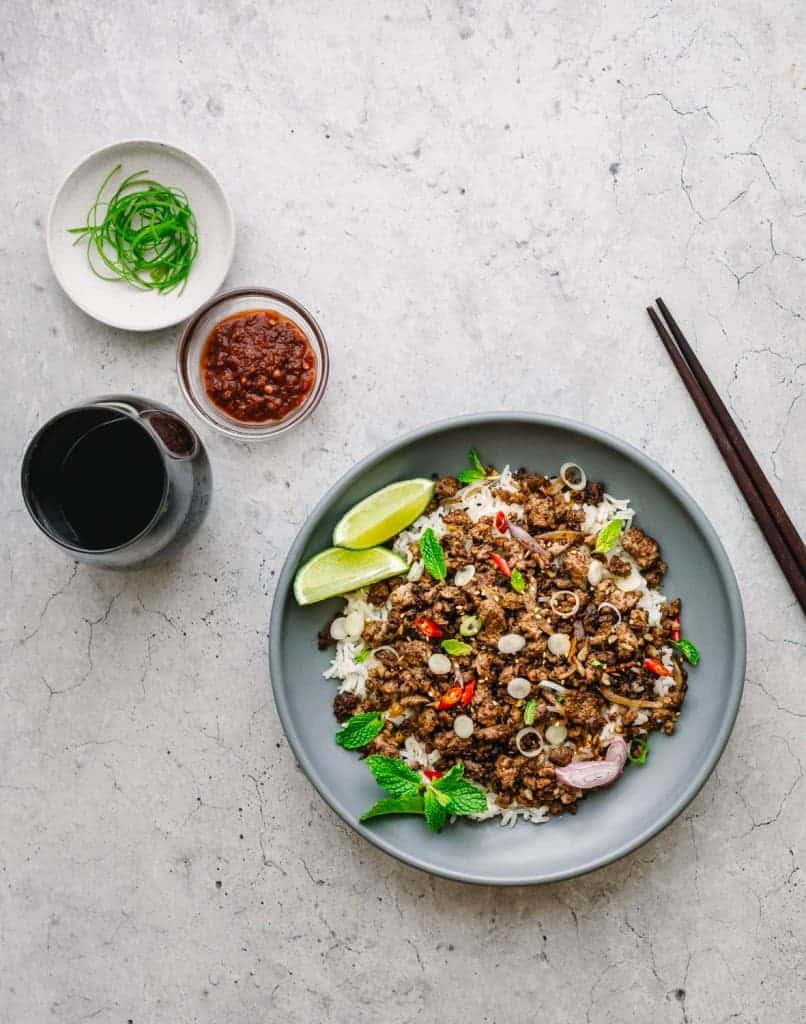 Grocery Outlet is a great place to shop because I can find some truly incredible, high quality products at an amazing price. It's a family-owned business that offers high-quality products at 40-70% less than traditional grocery stores.
How is that possible? Well, Grocery Outlet gets its great deals via closeouts, packaging changes, and order cancelations - the products are great quality; sometimes vendor changes their order and the manufacture is stuck with surplus product. My favorite part of going there is at checkout when they tell me how much I saved, it feels like victory!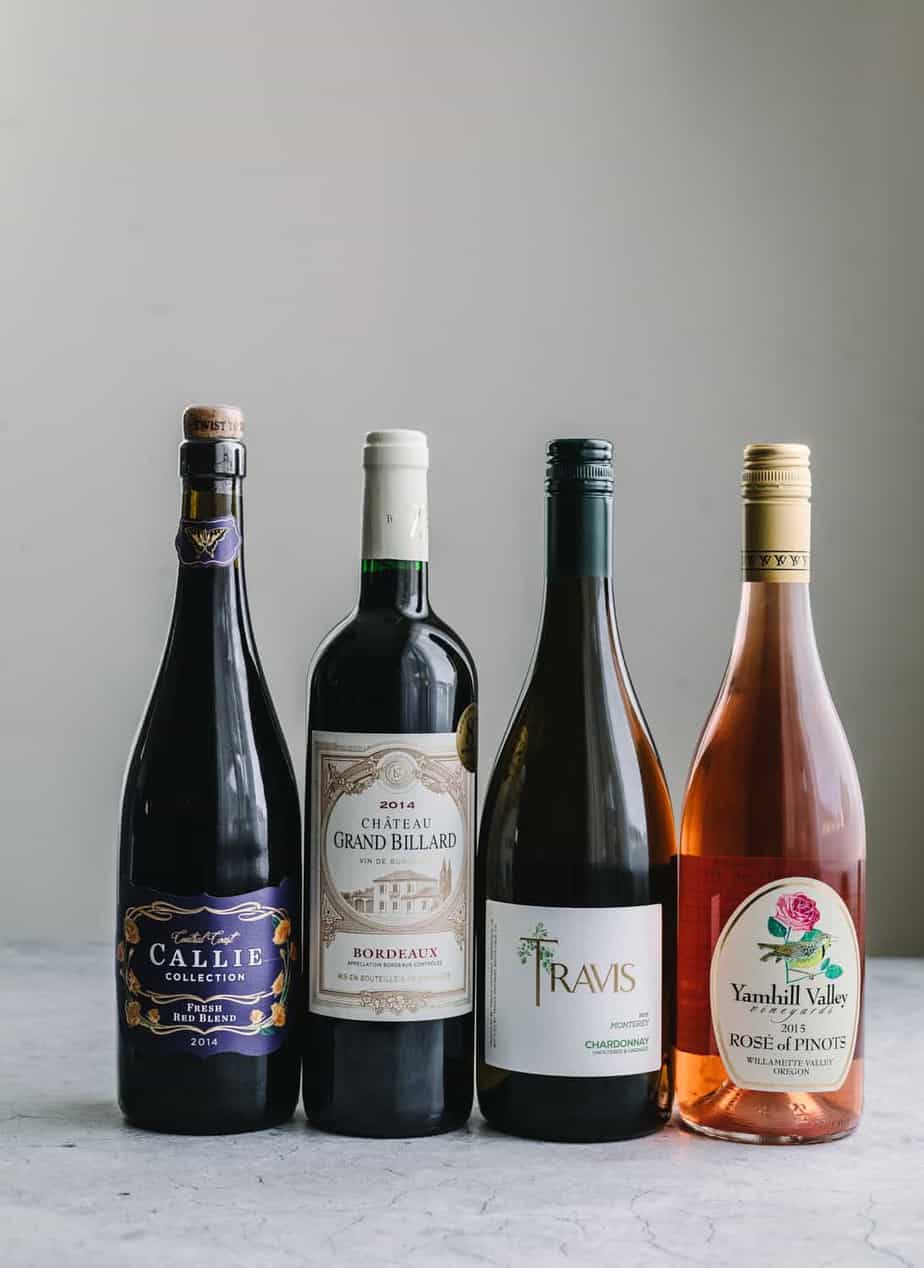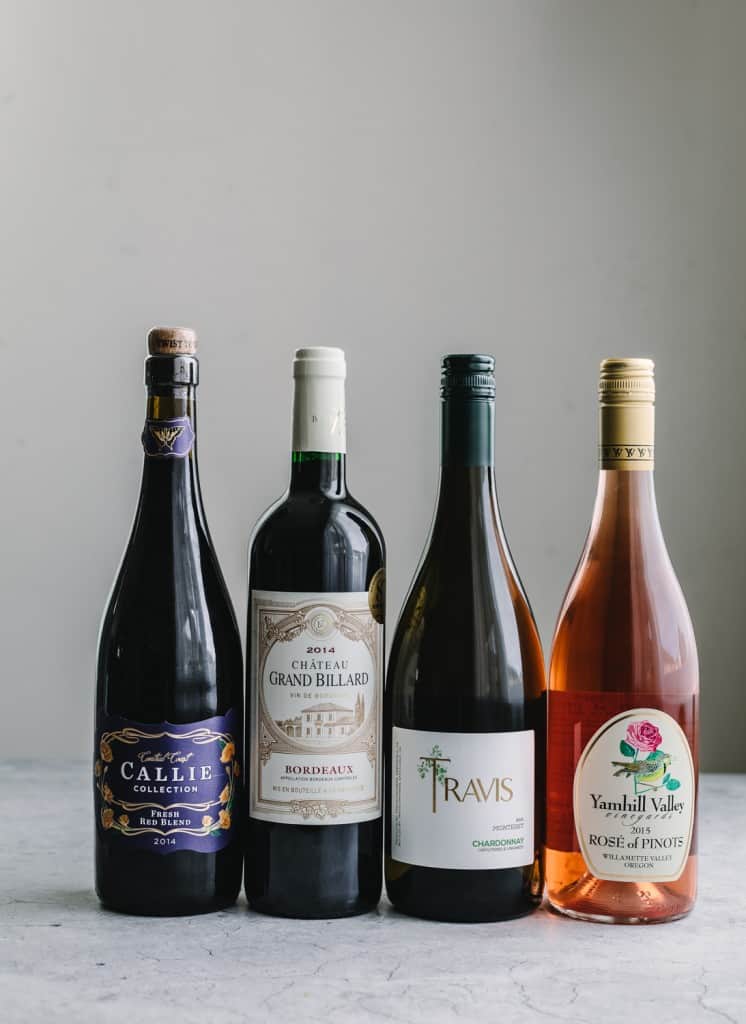 During my last visit to Grocery Outlet, I found some incredible wines at low prices, plus an additional 20% during the Wine Sale Week. I picked 4 bottles of wines from France, California, Oregon, and Italy. Here are some the specific bottles that I purchased from Grocery Outlet:
2014 Chateau Grand Billard ($6.99 - 20%)
2014 Callie Collection ($3.99 - 20%)
2015 Travis Chardonnay ($3.99 - 20%)
2015 Rose of Pinots ($3.99 - 20%)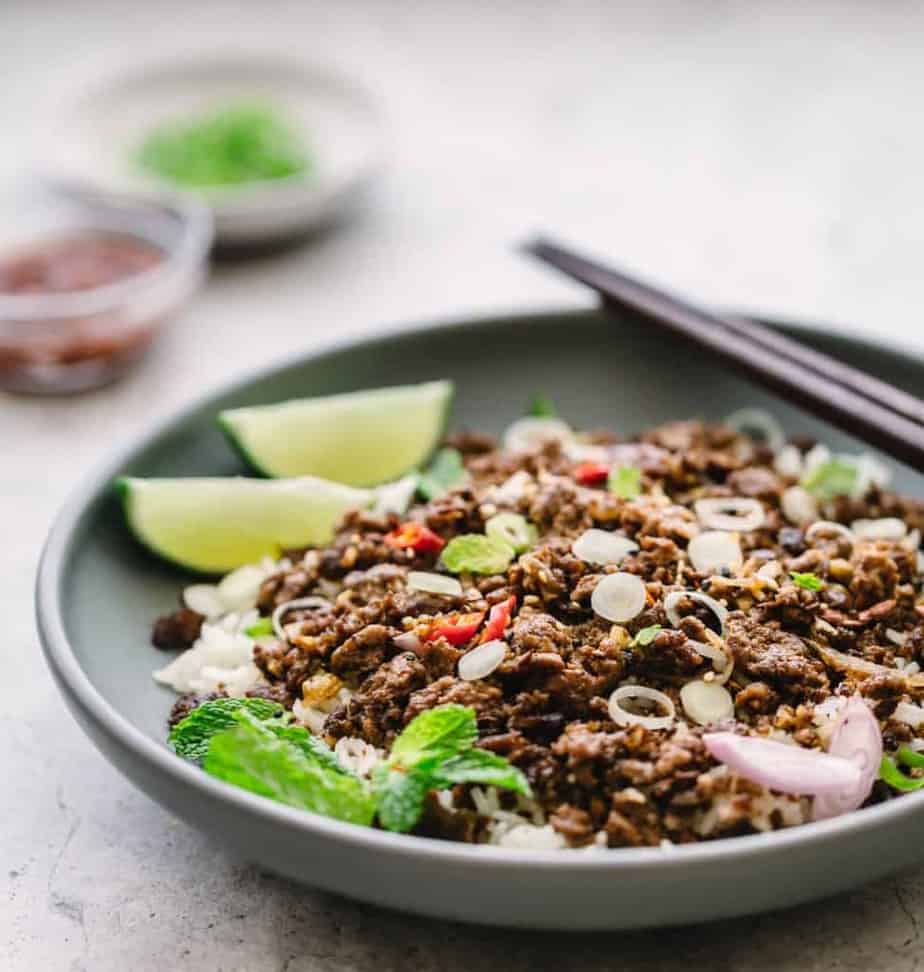 I also stocked up on healthy snacks; organic chickpeas, kale chips, protein bars, green juice and kombucha. For this recipe, I picked up a package of grass feed lean ground beef (93%) for only $3.99 (16 oz). What a deal, right?
There are so many reasons why my family love Grocery Outlet, and one of them is that we always find the store to be full of surprises, as their inventory is always changing based on the timing and location. While I've been venturing into wines more these days my husband is more on a beer kick.
When shopping for either of the two the staff at Grocery Outlet is extremely knowledgeable. Their selection is quite vast so it's helpful to have a friendly person with good insights and recommendations. Hope you'll enjoy this Asian Ground Beef Stir Fry recipe.
📖 Recipe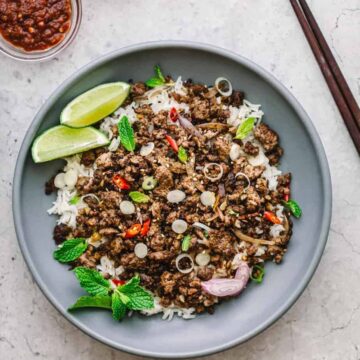 Asian Ground Beef Stir Fry
A quick asian stir fry recipe, made with lean ground beef and fragrant asian stir fry sauce.
Ingredients
½

pound

lean ground beef

2

tablespoons

peanut oil or canola oil

3

garlic cloves

,

minced

2

shallots,

minced

optional: 1

teaspoon

sesame oil

½

teaspoon

whole cumin seeds

,

(crushed)

½

tablepsoon soy sauce

1

tablespoon

Ching kiang Chinese black vinegar

,

(see note for substitute)

½

teaspoon

white sugar

black pepper to taste

salt to taste

black and white sesame seeds

red chilies

,

chopped

green onion

,

chopped

Fresh mint or basil leaves

Rice or lettuce
Instructions
In a small mixing bowl: add soy sauce, black vinegar, sesame oil, white sugar. Whisk until well combined. Set aside.

In a large skillet, heat the oil over high heat and add beef, then season with a pinch of salt and pepper. Cook undisturbed for about 2-3 minutes on one side, then flip and repeat the same proces on the other side until the meat is browned.

Using a wooden spatula, start break the meat into small pieces. Push the meat to the side of skillet.

Add cumin, garlic and shallots. Cook until fragrant.

Stir the beef with the cumin, garlic and shallots mixture.

Add the asian marinade sauce and reduce the heat to medium.

Keep stirring until the meat is coated and is cooked through (for about 4 minutes). Season with salt and pepper according to your taste.

Serve over rice or lettuce. Top with some fresh mint or basil leaves, choppe green onion, and sprinkle with sesame seeds.
Notes
If you don't have Black Vinegar, you can make your own by combining:
1 part balsamic vinegar
1 part rice wine vinegar
3 part water
In a small mixing bowl, whisk all the ingredients above. Then use in recipe as required (for this Asian Ground Beef Stir fry, you only need to use 1 tablespoon of the mixture).