Healthy breakfast recipe, Baked egg muffins with vegetables, cheddar and sausage. Low carb muffins and high in protein. Bake egg cups for 15-20 minutes only.
This Baked egg muffins recipe is loaded with healthy fresh vegetables and protein. It's the perfect healthy breakfast for the whole family. They can be made in advance and frozen for for a day or to out, too.
These baked egg muffins are pretty fun to make. You will not get tired of it because you can always mix and match different ingredients of your choice. This particular egg muffins recipe has zucchini, red bell pepper, green bell pepper, onion, sausage, a bit of cheddar cheese and one egg per muffin.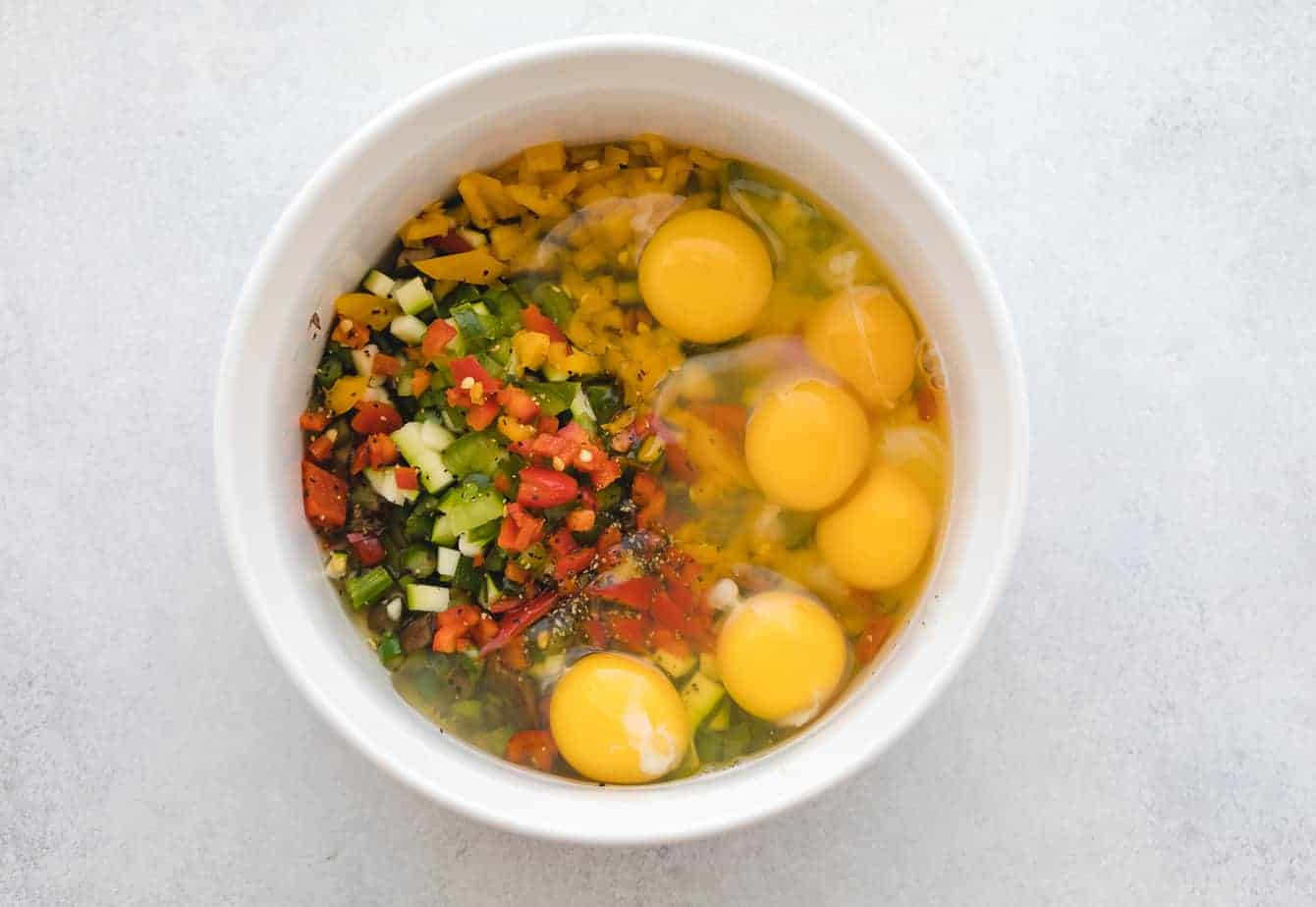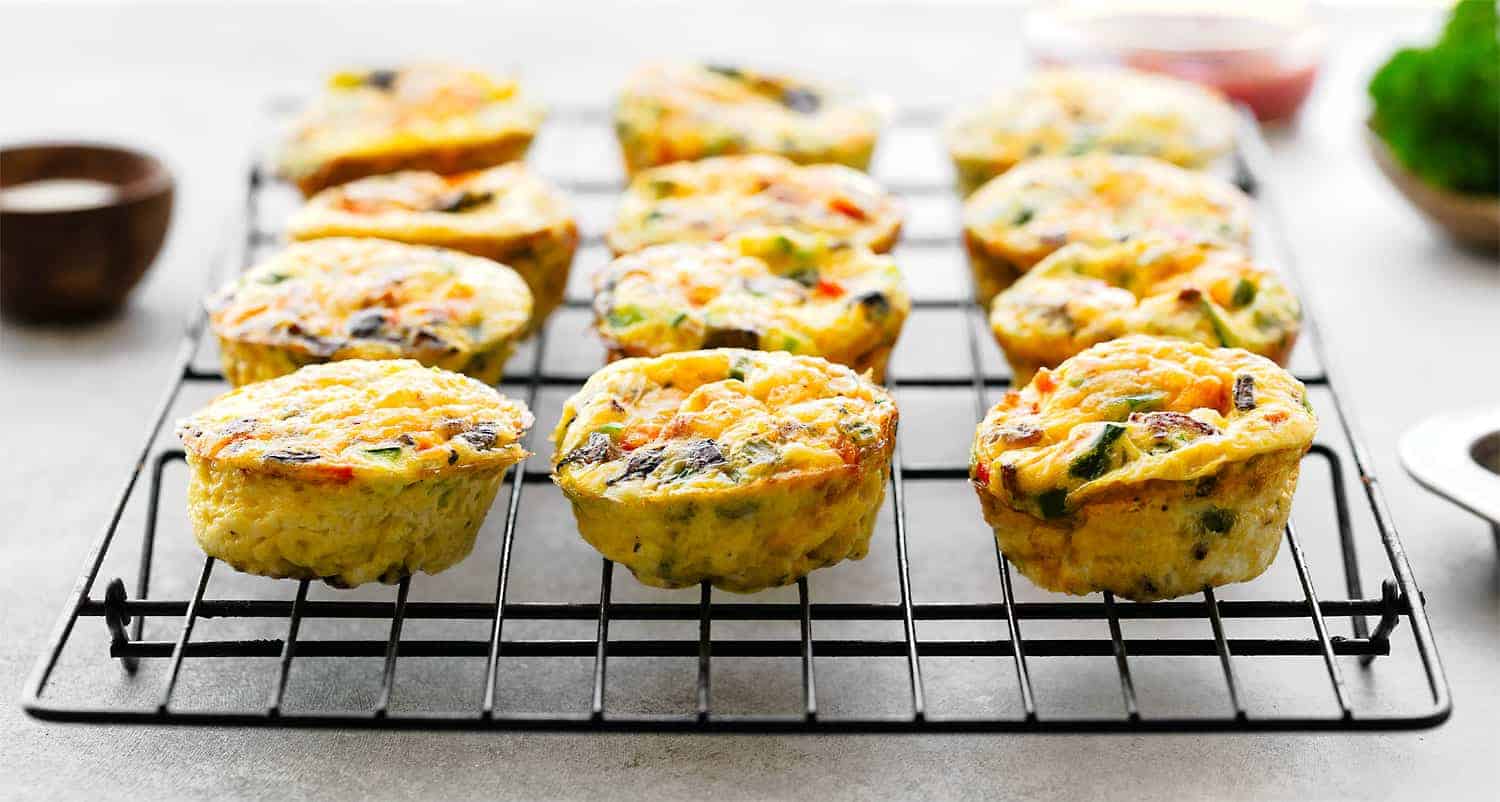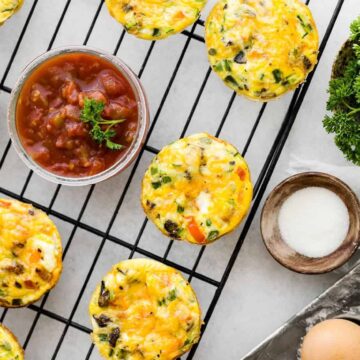 Ingredients
1/2

pound

high quality cooked chicken sausage

( without preservative, nitrate), cut into small pieces .You can also use bulk sausages, please cook according to product package.

1

tablespoon

olive oil

1/2

cup

mushrooms

cleaned, chopped

12

whole eggs

1/2

cup

green bell pepper

, chopped

1/2

cup

red bell pepper

, chopped

1/2

cup

zucchini

, chopped

1/2

cup

chopped onion

1/2

teaspoon

salt

1/4

teaspoon

garlic powder

1/4

teaspoon

black pepper

1/2

cup

cheddar cheese
Instructions
In a medium skillet , heat olive oil over medium high heat. Add mushrooms and cook until tender, drain. Set aside.

Preheat oven to 350F degree. Lightly grease the muffin pan with oil spray or use paper muffin cups.

Beat eggs in a large bowl. Add mushrooms, fresh veggies, salt, pepper, garlic powder, sausage and cheese.

Spoon the mixture into muffin cups.

Bake for about 20 minutes or until a tooth pick inserted near the center comes out clean.