Need Puff Pastry recipe ideas? This Beef Curry Puff is bursting with flavor and is another great example of why people shouldn't just think of rice dishes when they hear the word "curry".
With the holiday season is just around the corner how many of you have already started your holiday list? Are you going to host a party? One of the most important keys to having stress free holiday entertaining is to stick with easy recipes.. Today I am going to show you how to serve some simple but impressive party appetizers with Pepperidge Farm® Puff Pastry Sheets. This appetizer is easy to make and uses simple ingredients so you can shift your focus on to how to presents this to your guests.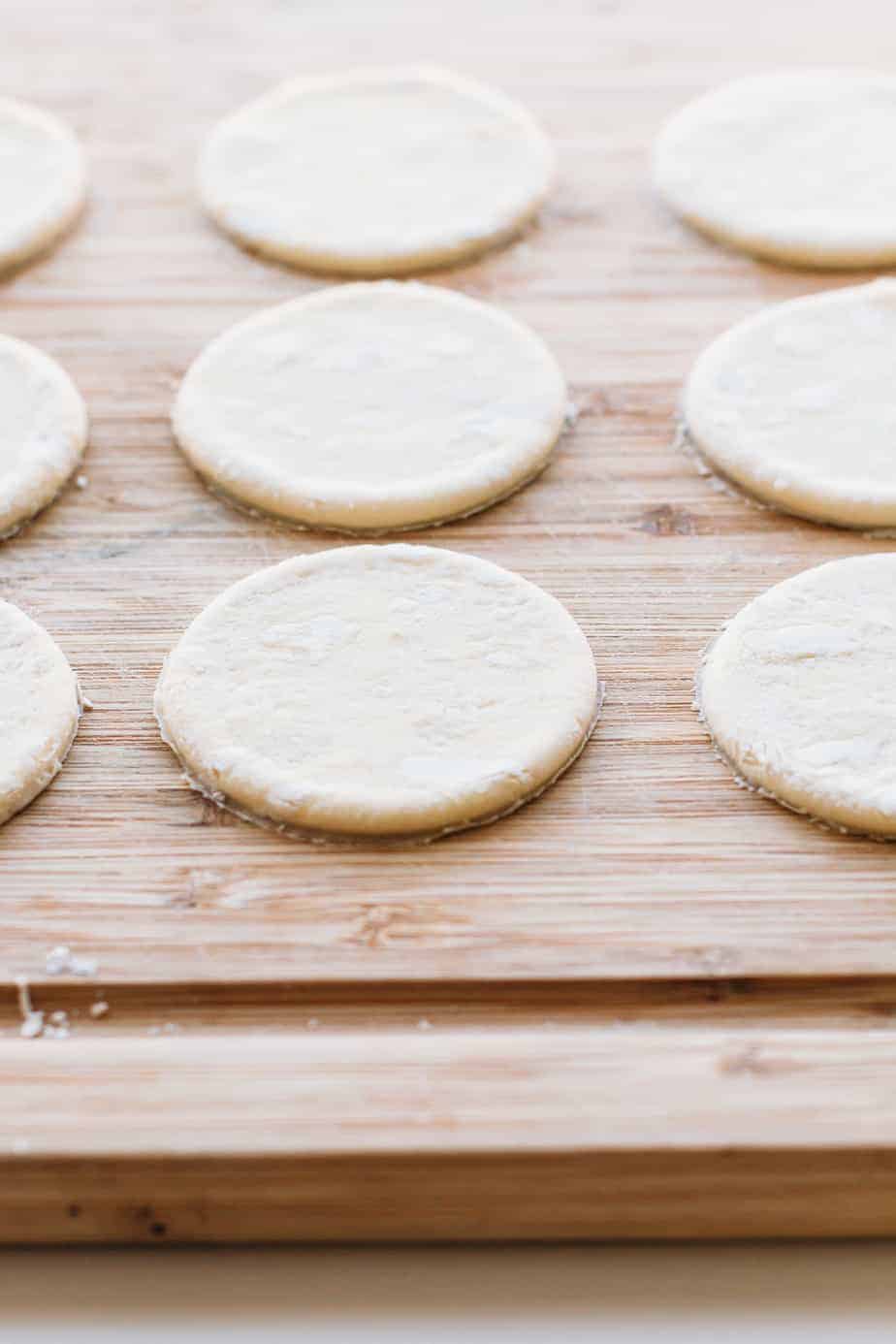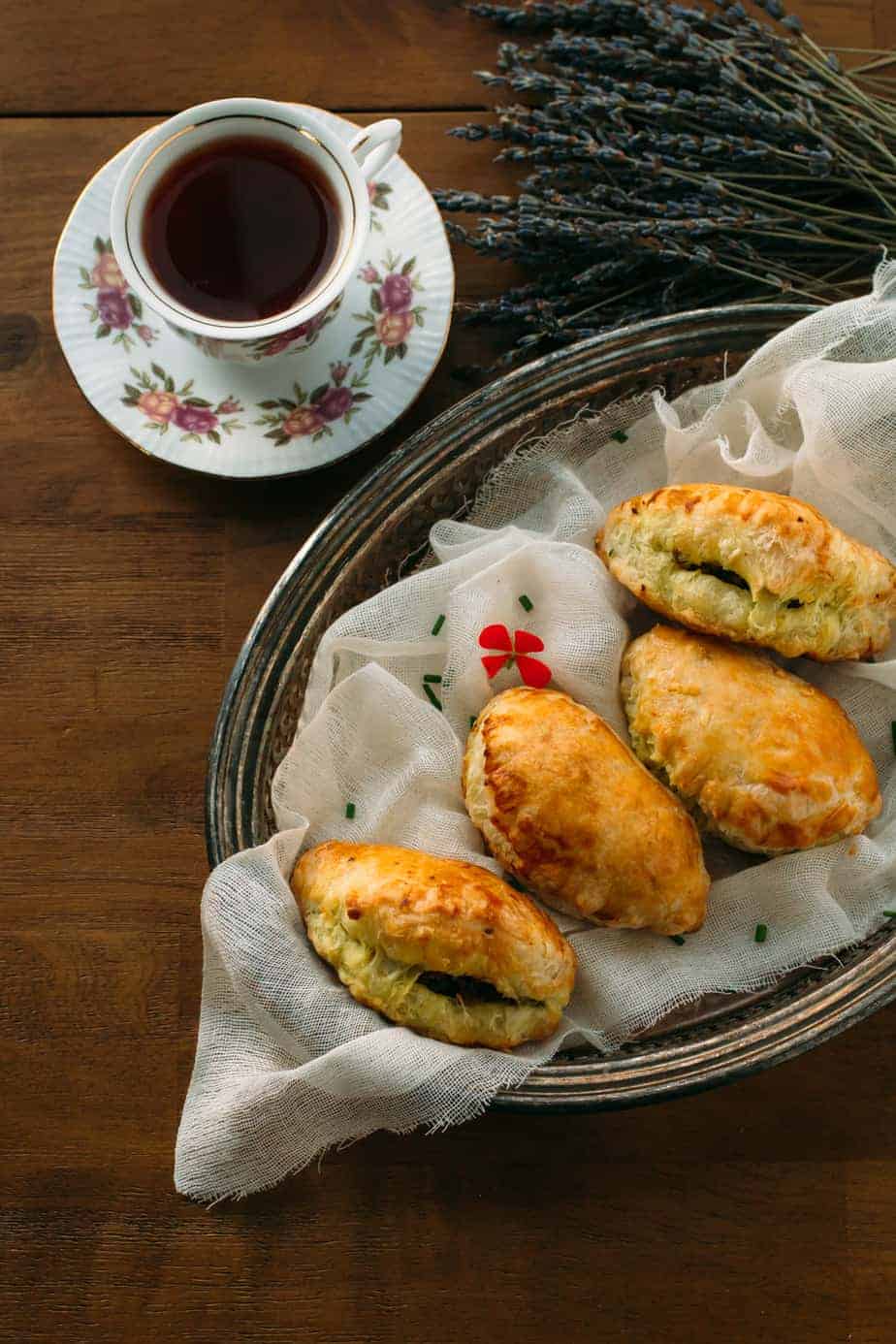 I have been a big fan of Pepperidge Farms products for years but never got a chance to try the Puff Pastry Sheets until last week. I honestly got hooked! The quality of the puff pastry is over the top, so flakey and easy to use! You can find the Puff Pastry Sheets in the frozen aisle (keep it in you freezer until ready to use). This product can be a great quick fix appetizer and goes well with tons of entrees, too.
Tasting this beef curry puff dish transports me somewhere in the UK, maybe to the Paddington area of London where there is a great mix of ethnicities and food. The texture of the Pepperidge Farm® Puff Pastry Sheets are flakey yet taste buttery, and go perfectly well in contrasting the smooth and curry, beef and vegetarian combination inside. I added just enough in my ingredients to fill each curry puff and keep it a big airy, which I enjoy as I bite into them. There's definitely room in the puff though to add more curry, beef or veggies.
Puffs are very flexible and could do fine as an entrée or dessert. They are addictive and assume that each guest that tries one will likely have at least 3 or 4… plan accordingly. These would taste perfectly fine without beef to make vegetarian curry puffs. Serve this Beef Curry Puff as your holiday appetizer!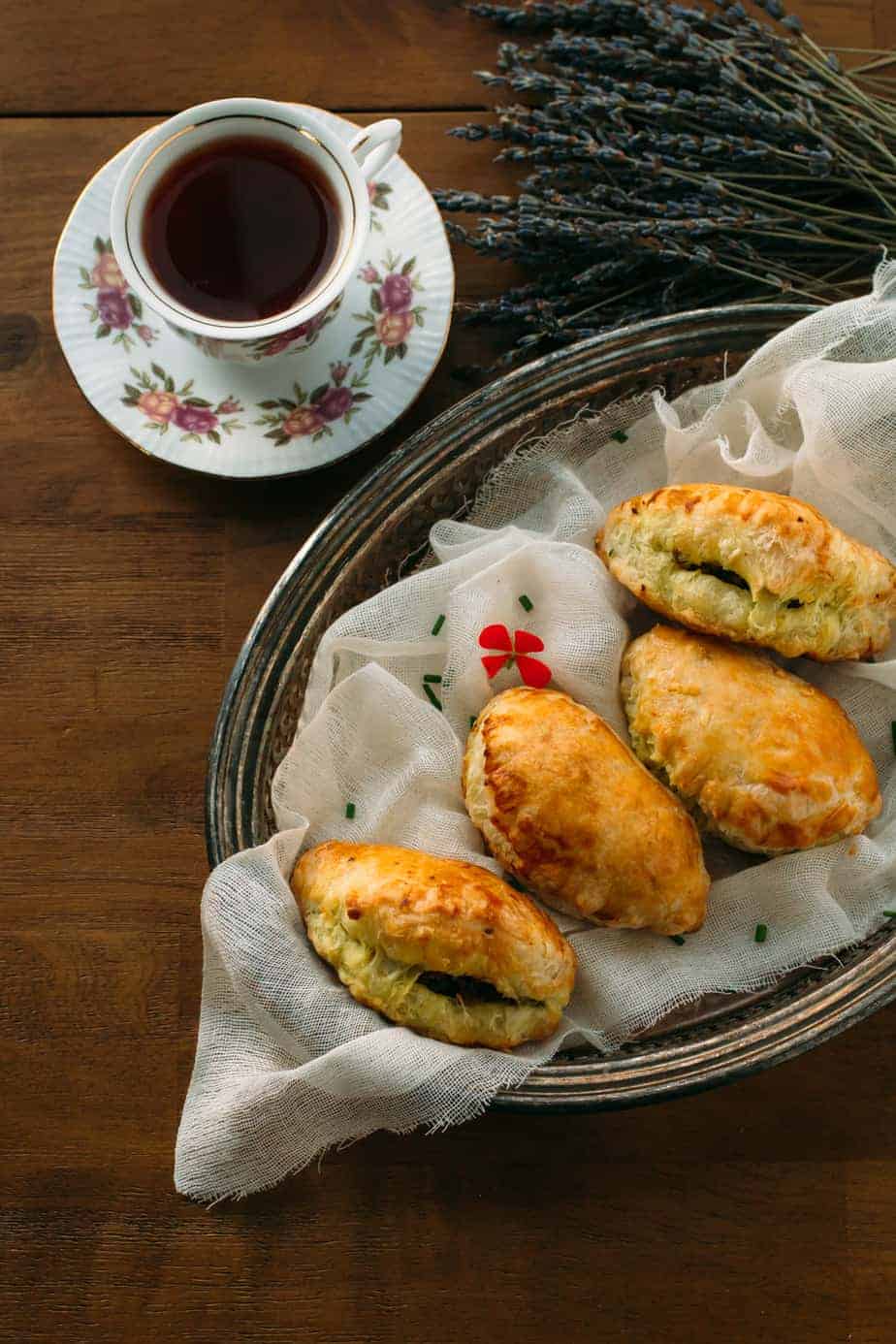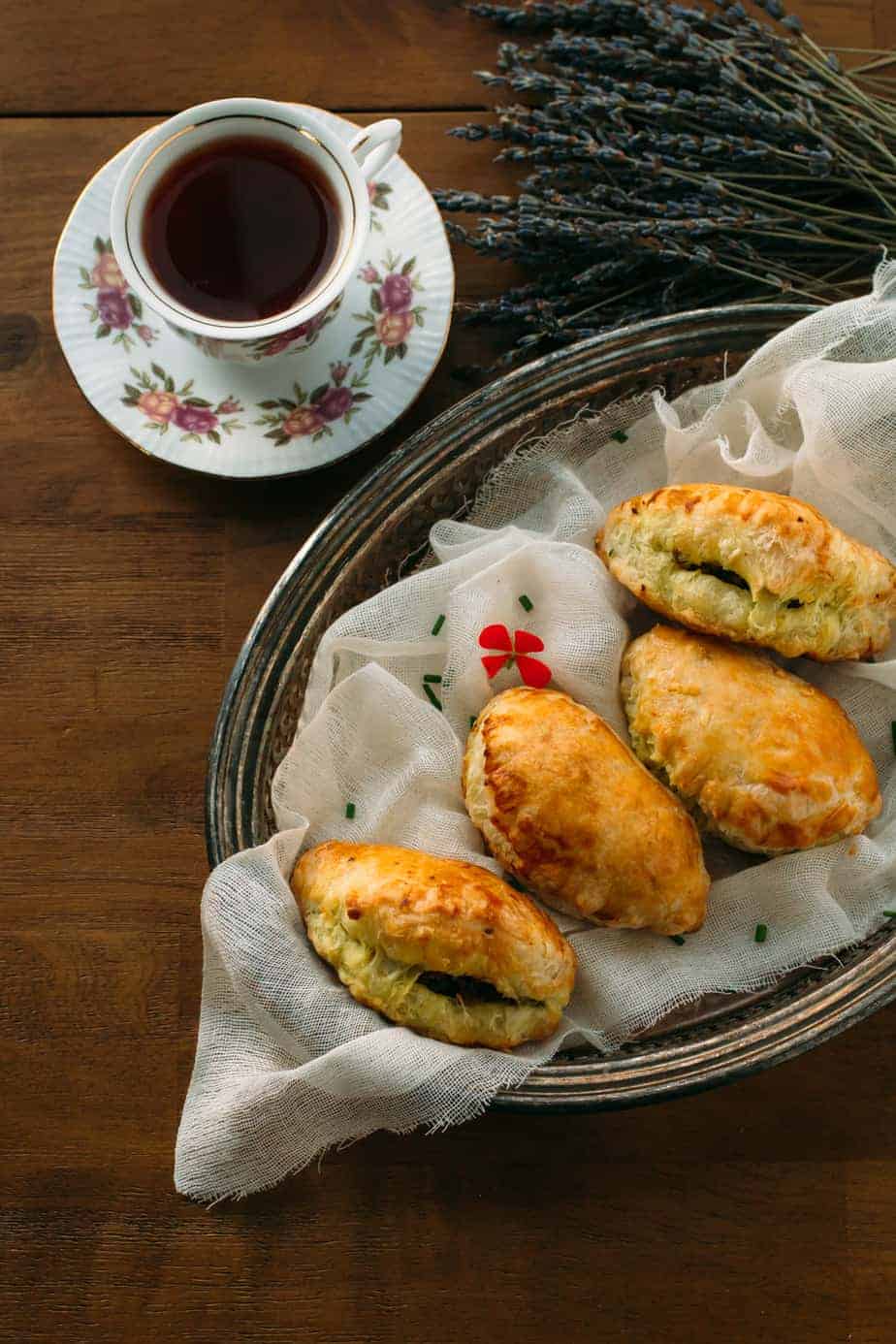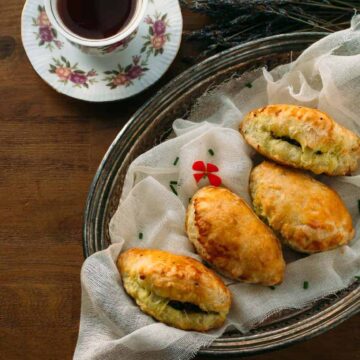 Beef Curry Puffs
Ingredients
1

pound

ground beef

1

small onion

,

chopped

2

cloves

garlic

,

minced

1

shallot

,

minced

⅓

cup

frozen green peas

2

tablespoons

canola oil

⅓

cup

carrots

,

chopped

⅓

cup

potatoes

,

chopped

4

tablespoons

madras curry powder

,

more or less according to your liking

salt/pepper to taste

optional : a pinch of sugar

2

boxes Pepperidge Farm Pastry Sheets

1

egg

1

tablespoon

water
Instructions
Heat the oil on a sauté pan

Sauté onion, garlic and shallot in oil until fragrant

Add madras curry powder and Add ground beef, keep stirring

Add carrots, potatoes and cook until soften for about 3 minutes

Add salt/pepper and (optional) sugar to taste when beef looks almost done

Add frozen green peas and still for another 10 seconds

Remove from the heat and let it cool

Cut each pastry sheet with a 7.5cm round cookie cutter. You can also use the top of the glass to cut perfectly round shapes.

In a small mixing bowl, whisk the egg and water

Place 1 teaspoon beef mixture in the center and brush edge of pastry with egg.

Fold pastry over to enclose fitting and press the edge to seal.

Place on a baking sheet and brush the curry puff with egg.

Bake at 400F for about 15--20 minutes or or until lightly browned and puffed..