I created this post as part of a sponsored series with Socialstars and SPLENDA® Brand; all opinions are my own. #SweetSwaps #SplendaSweeties
Chicken Wings with Homemade BBQ Sauce
It's time to start planning out your Labor Day weekend barbeque! If you've never before tried to make your own barbeque sauce let me tell you that it's a really fun and risk-free way to get creative in the kitchen. Whether you'll be manning a gas grill, a charcoal grill or even just working your magic in the kitchen, the below recipe for a sweet and tangy BBQ sauce could be just what you need to make your holiday weekend a hit.
When you experiment when making a cake it can implode, fall over, taste bad or worse. When you experiment with barbeque sauce, you can basically just have fun and add a little more of something tangy, spicy or sweet until it suits your liking. Trying out a barbeque on chicken wings is perfect as you can make a batch of five or ten wings with one style, then mix it up on the next five or ten. I think that's part of the reason those wings restaurants are so successful is that it's fun to eat a variety of sauces… so why not mix it up at home, too?
One of my favorite tastes for wings is a combo of both sweet and tangy. I've been using SPLENDA® No Calorie Sweetener for a number of months now. I keep coming back to it from desserts to entrees, and think that it's perfect to elevate the taste of this dish. My husband is watching his health and I'm helping him with that, so we especially like reaching for SPLENDA®.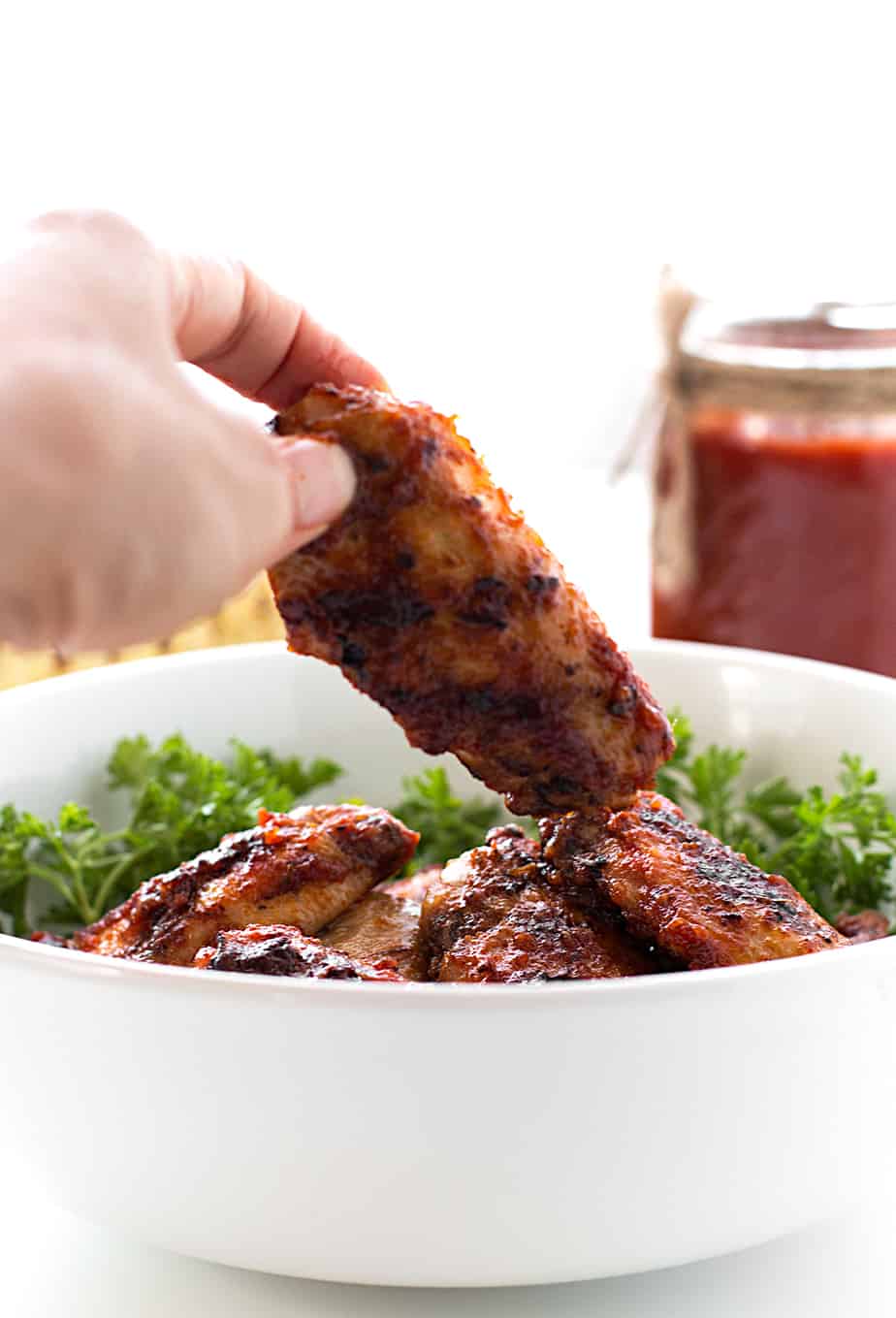 Another couple of key ingredients that make this recipe work are paprika, garlic powder and lemon juice. I stand by my recipe but encourage you to do some give and take with these ingredients and always feel free to swap something out if it doesn't tickle your fancy.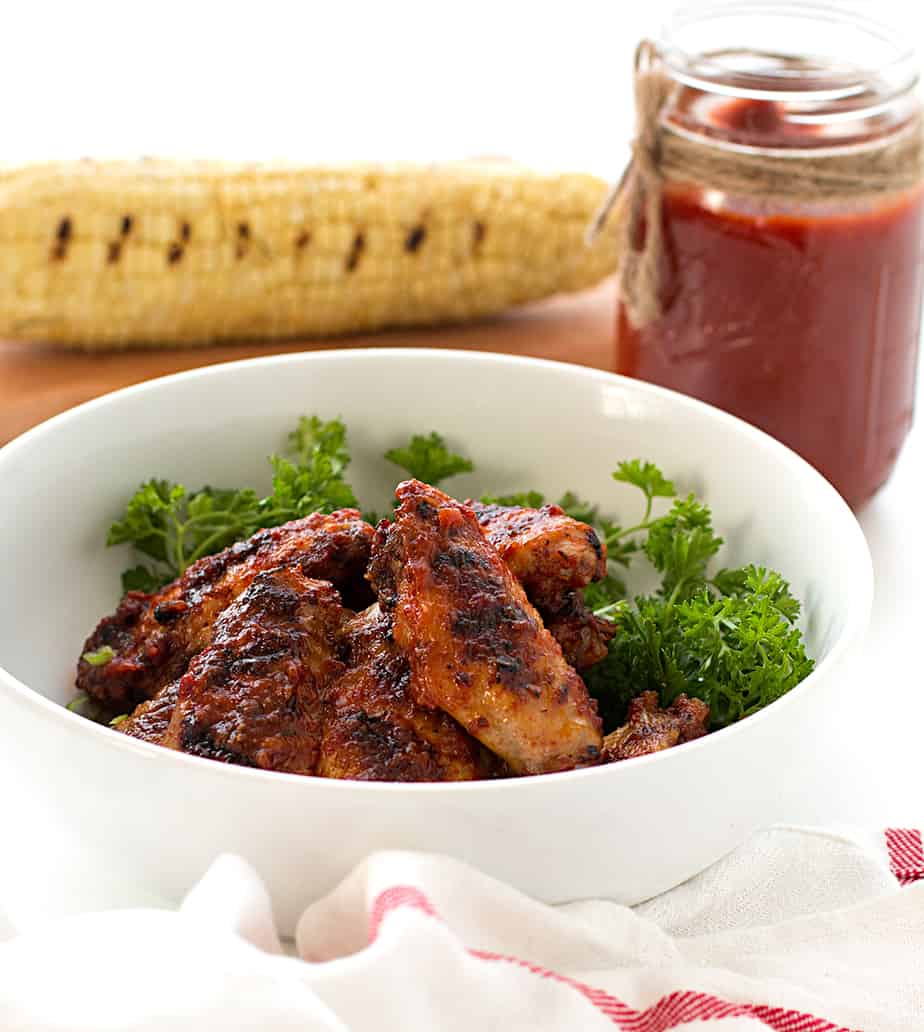 When swapping sugar for SPLENDA® Sweetener Products in your own recipes, please refer to the SPLENDA® Brand measurement conversion charts. Follow SWEET SWAPS™ for recipes & tips to help you save calories all year! Click here to get Sweet SPLENDA® savings. Think Sugar, Say SPLENDA®, Use SPLENDA®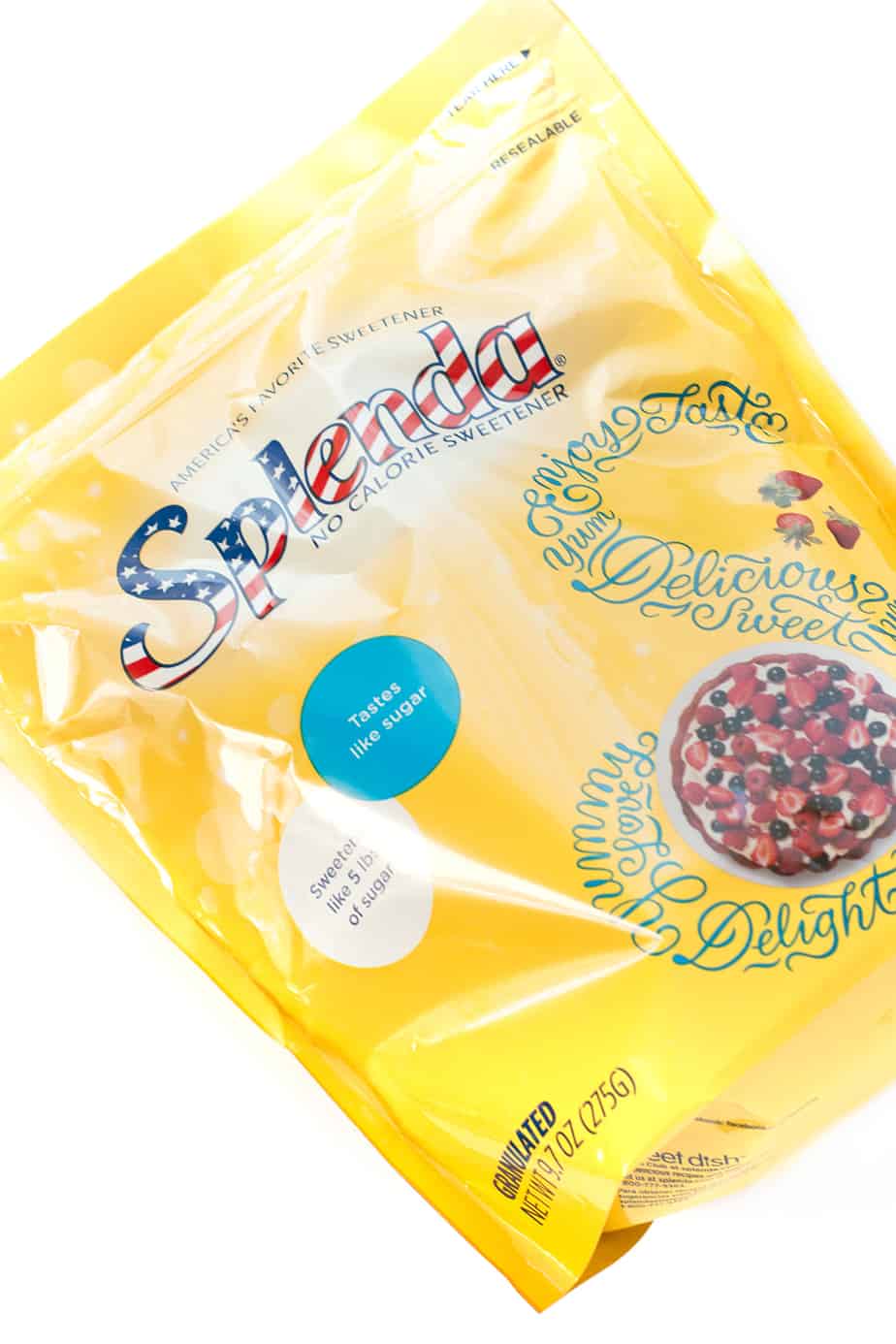 📖 Recipe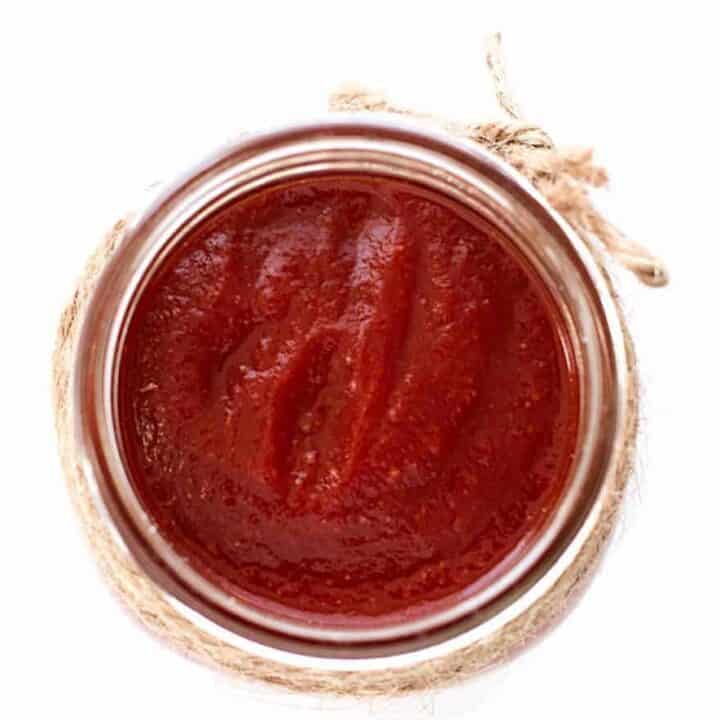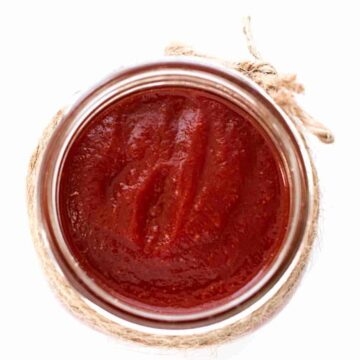 Sweet and Tangy BBQ Sauce with Splenda
Ingredients
1

cup

water

1

tablespoon

onion powder

1

tablespoon

garlic powder

2

tablespoons

apple cider vinegar

3

oz

tomato paste

¾

cup

reduced sugar tomato ketchup

1

tablespoon

Worcestershire

2

tablespoons

lemon juice

⅓

cup

SPLENDA® No Calorie Sweetener Granulated or 10 packets SPLENDA® No Calorie Sweetener

,

or more according to your liking

½

tablespoon

ground mustard

½

tablespoon

black pepper

2

teaspoons

smoked paprika

1

teaspoon

cumin
Instructions
In a medium saucepan, combine all ingredients and bring to a boil. Reduce heat, simmer, uncovered and stir frequently for about 45 minutes to 1 hour.
📖 Recipe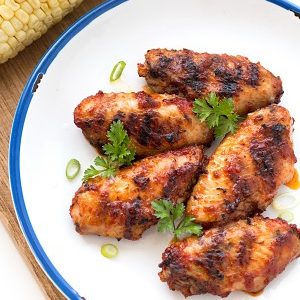 Chicken Wings with Sweet and Tangy BBQ Sauce with Splenda
Ingredients
1 ½

pounds

chicken wings

2

cups

water

1

tablespoon

kosher salt

1

clove

garlic

2

springs fresh thyme

1

tablespoon

brown sugar

BBQ sauce
Instructions
In a big ziplock, combine the water, salt, sugar, garlic and thyme.

Add the chicken wings and put in the fridge for 2 hours.

Rinse off the brine and pat it dry before cooking for crispier skin.

Heat the gas grill or charcoal. Put the wings on the cool side of the grill.

Cover and cook until the wings are cooked through for about 15 or 20 minutes.

When the wings are cooked, transfer to a mixing bowl and coat with the bbq sauce.

Place the wings back to the grill and cook uncovered until they are nicely browned.