Easy Pineapple Chicken Recipe with liquid amino/soy sauce, garlic, ginger, orange pineapple juice! Quick and easy chicken recipe, perfect for your busy weeknights.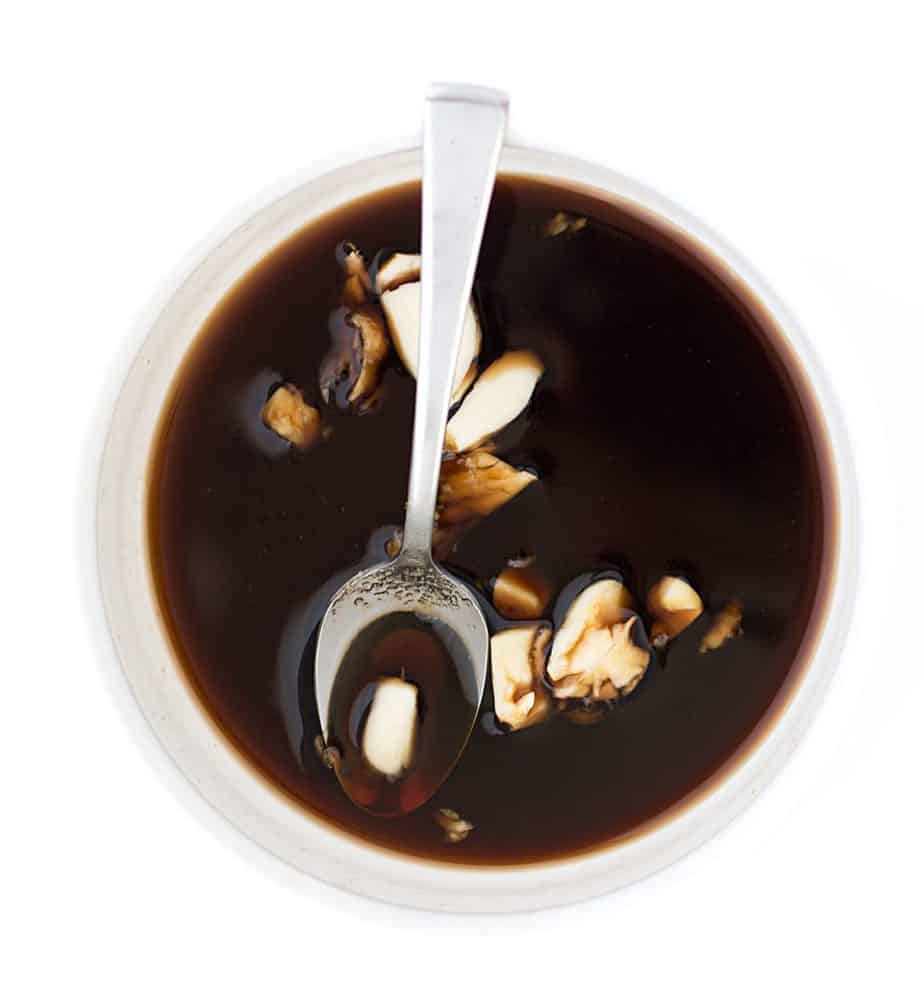 Here's a delicious, Sweet, Tangy Asian Pineapple Chicken Recipe with simple ingredients. The trademark taste is the stir-fry pineapple chicken, which some may tag as an Asian recipe while others see it more as a true Hawaiian taste. Either way, it's juicy and mixes perfectly well with the crunch of the bell peppers. I love whipping this up on a busy night, ready within 30 minutes. When I prepare this I often try to make my easy pineapple chicken recipe in a big batch, the flavor holds and may even taste better the next day. Serve it with white jasmine rice.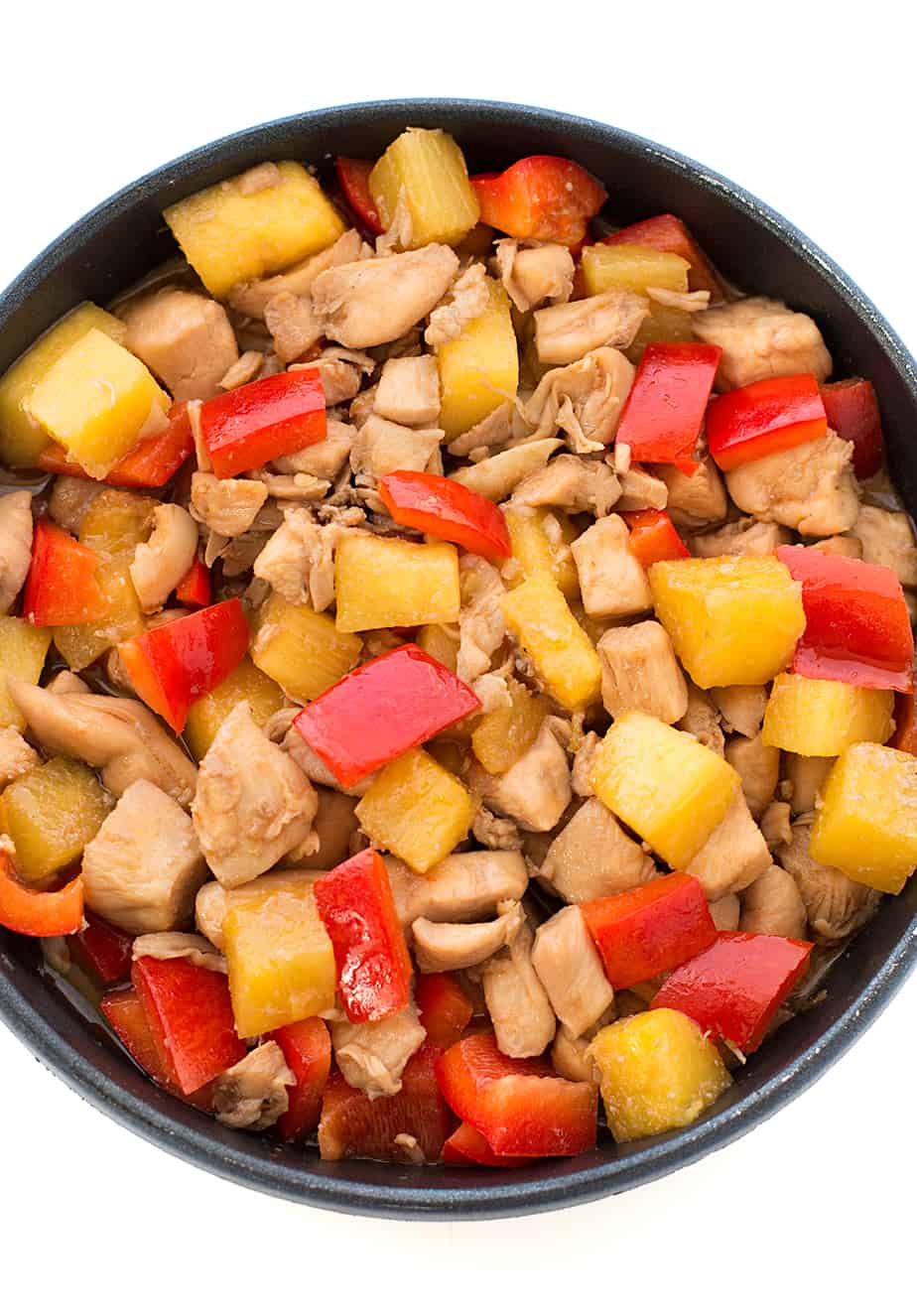 To marinate, let the chicken breasts sit in a sauce mixture to increase the flavor of the food. Foods usually sit in marinades for at least one hour, or overnight, but for this pineapple chicken recipe, you only need 5-10 minutes. It can be left out at room temperature; otherwise keep in the refrigerator.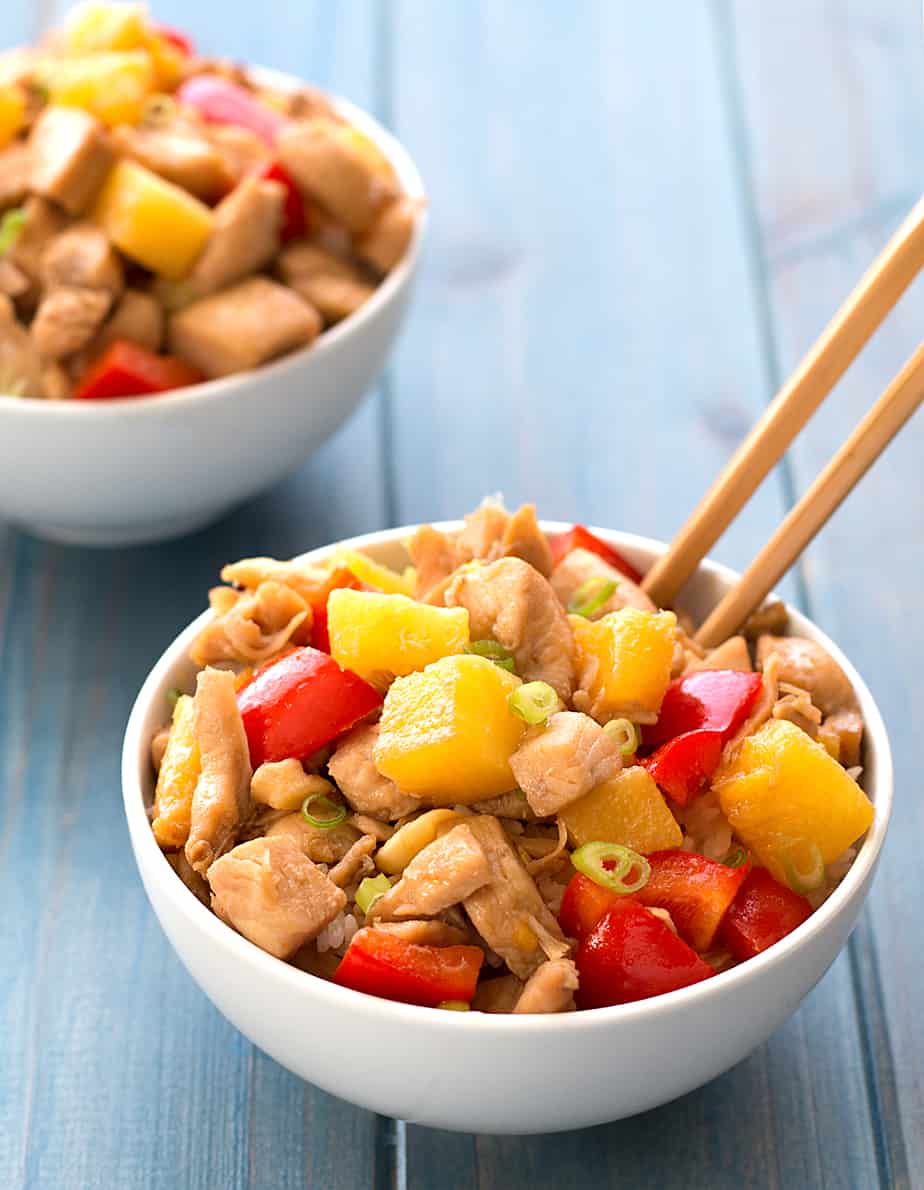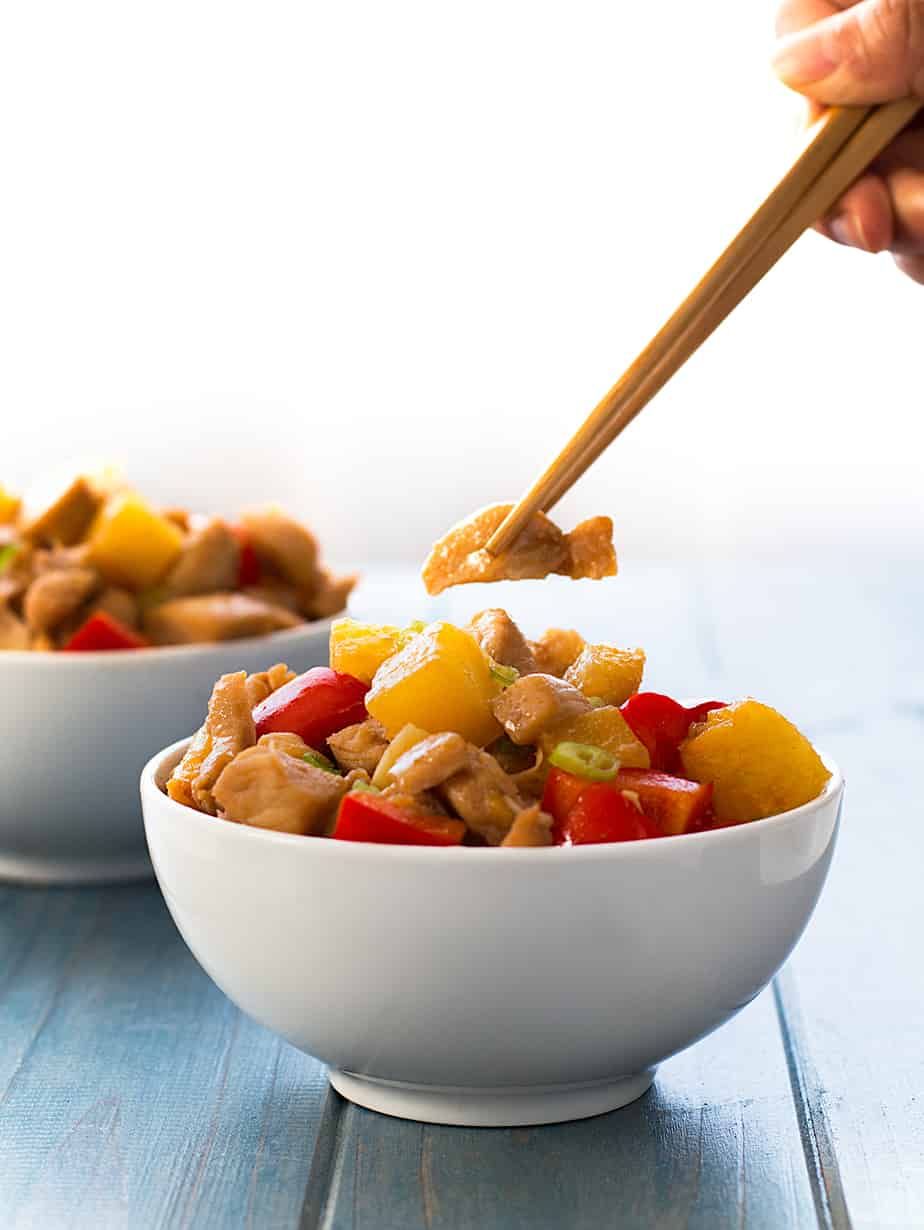 Easy Pineapple Chicken Recipe
Ingredients
1 ½

pounds

breast chicken fillet

1

cup

fresh pineapple chunks

1

cup

fresh red bell pepper

,

(diced)

¼

cup

liquid amino /low sodium soy sauce

1

tablespoon

Mirin

,

(you may skip this if you don't have it in your pantry and use 2 tablespoons of apple cider vinegar instead)

1

tablespoon

sugar

1

tablespoon

ketchup

1

tablespoon

apple cider vinegar

2

pieces

of garlic

,

(minced)

1

teaspoon

fresh ginger

,

(grated)

¼

cup

orange pineapple juice

,

(such as Simply Orange brand)

1

teaspoon

corn starch

,

(you may skip this if you don't have it in your pantry)

2

tablespoons

canola oil/peanut oil
Instructions
Combine liquid amino, mirin, sugar, ketchup, apple cider vinegar, garlic, ginger, ¼ cup orange pineapple juice, corn starch in a large bowl

Cut the chicken breast into small pieces, then marinade with the mixed sauce for 5 -10 minutes

Heat oil in the wok/frying pan over medium heat, then stir fry chicken until brown, for about 5 minutes

Pour sauce into wok/frying pan and stir until thickened.

Add pineapple chunks and your favorite veggies; then cook until tender (for about 5 minutes)

Serve with jasmine rice

optional : sprinkle with ¼ teaspoon of dried red chili pepper if you love spicy 🙂