Today, I am going to share some of my favorite tips to eat healthier without breaking the bank and learn how to build yogurt parfaits. A healthy yogurt parfait for breakfast, snack, even for a dessert!
The most common reason people give for not buying healthy foods is that they think it's too expensive. While this can be very true, there are actually many things you can do to drastically reduce grocery expenses while going for healthy options in the year ahead.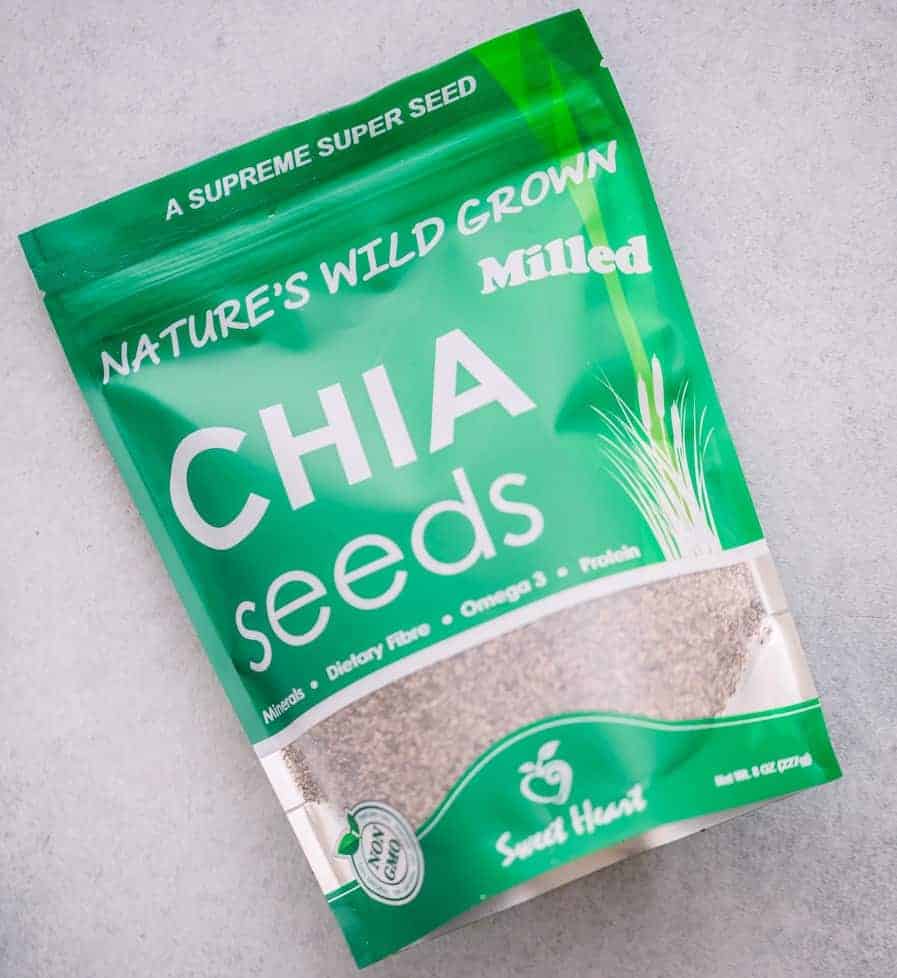 So here are some of my favorite tips for Eating Healthier on a Budget:
Set up a weekly grocery budget. Stick to it with reasonable exceptions.
Cook at home and set up a meal plan schedule.
Compare weekly sales for markets in your area. Make a list of sale items to purchase. Then use those ingredients to build your meals for the week.
Buy produce that is in-season as they are much cheaper.
Buy in bulk.
Buy store brands because they are often cheaper
Buy frozen fruits and veggies. They may not taste as good as the fresh ones but some studies suggest frozen veggies have just as many nutrients (if not more) than their fresh counterparts.
Use coupons if available.
Always look for clearance items to save big!
Eat less meat.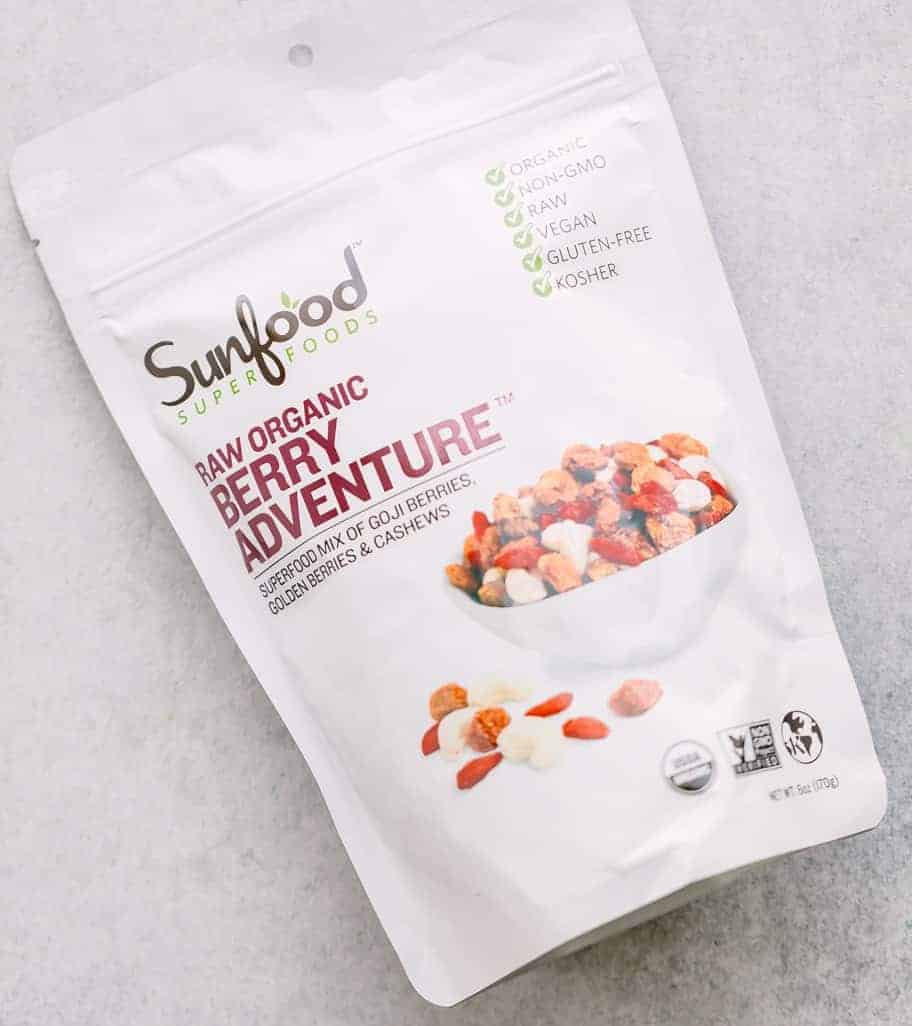 On that last item about clearance items, some stores don't make it easy as they have just a couple of hidden items or others that are marked as clearance but it's hardly a good sale. One store that absolutely blows me away with their prices every time I walk through the doors is Grocery Outlet.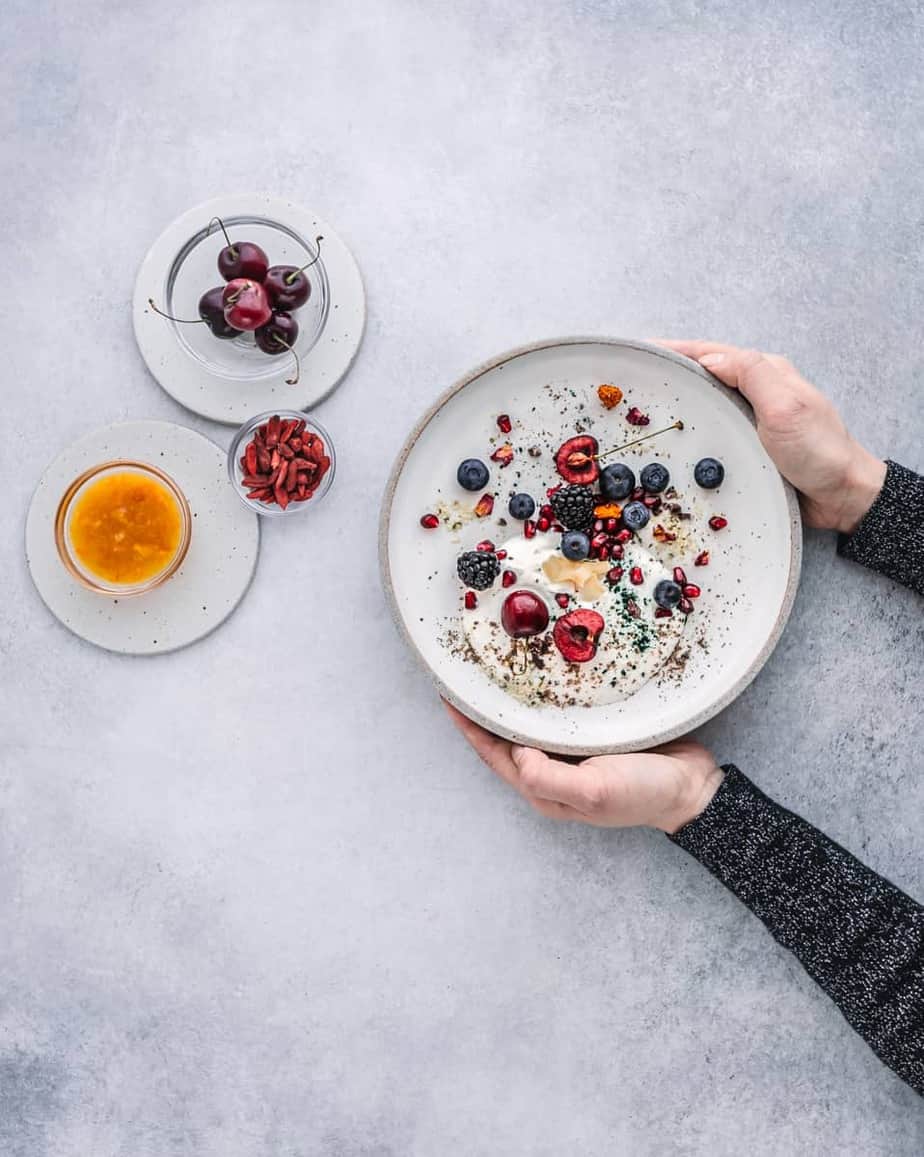 They have become a favorite store destination of mine for healthy, organic, natural foods because I can save 40-70%, sometimes even more! Their selection suites those on special diet restrictions as well as those like me who have lofty nutritional goals. From produce to healthy snack items, dairy products to entrée items I was able to find tons of compatible products. Their wine selection is vast and also offers a huge selection. The amount of money I saved made it all the better (I love that they show right on the receipt how much more it would have cost at one of the other stores!). Grocery Outlet is always getting new products in, so I stock up a bit when I find something I like. It won't always be there when you come back the next time due to the way Grocery Outlet sources products (closeouts, canceled orders, packaging changes.).
How to Build Yogurt Parfaits
Perfect for breakfast, snack, even for a dessert! Made of unsweetened Greek yogurt, fresh berries and superfoods (cocoa nibs, milled chia seeds, hemp seeds, spirulina powder) and dried coconut.
Ingredients
Plain Greek Yogurt

,

(I used whole fat)

Fresh Berries

,

Add more according to your liking

Hemp Seeds

Milled Chia Seeds

Spirulina Powder

Cocoa Nibs

Dried Coconut

Mixed Goji Berries & Nuts

optional:

Unsweetened fruit jams or Honey or Maple Syrup to add sweetness
Instructions
In a mason jar or plate, layer 1 cup of yogurt, fresh berries, sprinkle with some hemp seeds, chia seeds, spirulina powder, cocoa nibs, dried coconut, mixed goji berries, and nuts.

Optional: add some unsweetened fruit jams or Honey or Maple Syrup to add sweetness.