This post is sponsored by Crock-Pot® Slow Cooker and Mirum Agency. The opinions stated are my own. Thank you for supporting the brands that keep Posh Journal cooking.
This easy recipe for slow cooked lamb shanks makes for a perfect meal to impress your guests at a holiday party or even Thanksgiving. When I'm at my busiest I always appreciate having my Crock-Pot Slow Cooker. It's kind of like having a second cook in the kitchen, one that is specialized in bringing out the juicy best flavor combinations of meats, veggies and more. Lamb shanks are actually a wonderful dish to serve up at the holidays. For starters, it's delicious tasting lamb! Lamb shanks also have a nice look to them, they sell themselves. When cooked in a Crock-Pot the lamb is so moist and tender. If you're a fan of lamb osso buco or other variations where the meat just falls off the bone, then read on!
Especially during the holidays I am always pressed for time, especially when juggling four different dishes all with the same tight deadline. With my Crock-Pot I can get an early start on a dish by just adding the contents and letting it do its thing. Prep time is a snap and I'm back to work on other stuff, or maybe take a break! In addition to freed up time I also gain back some space on the stove and in the oven.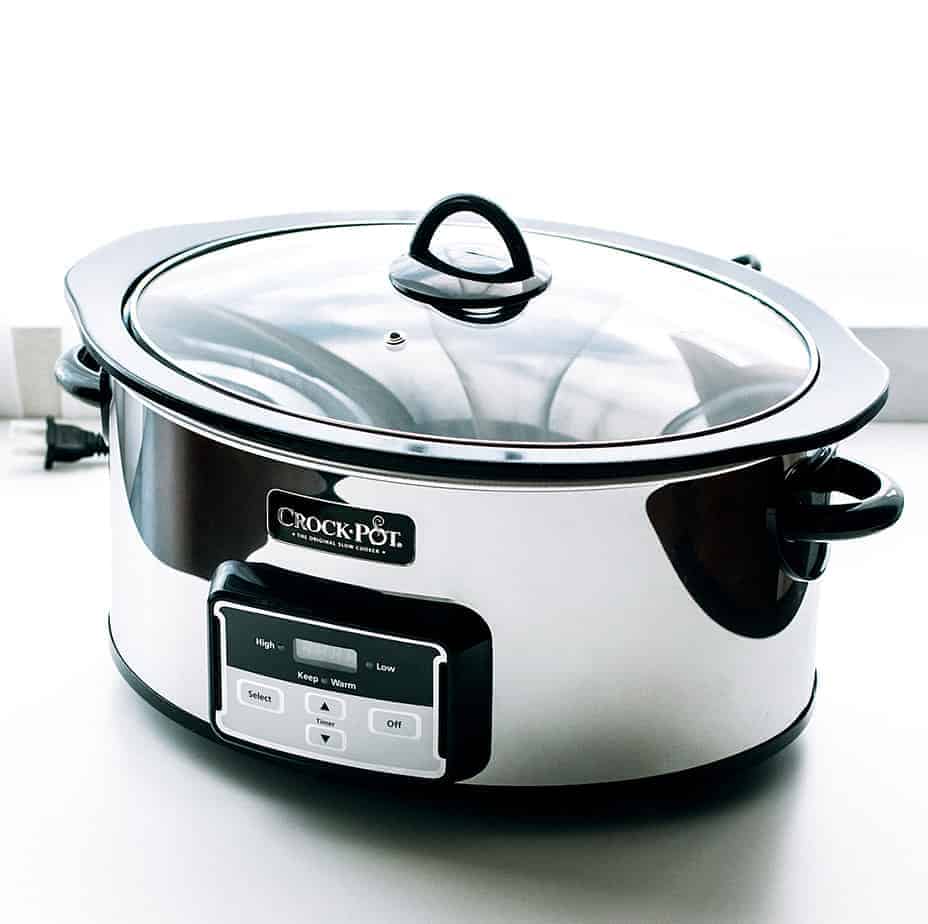 Per usual the slow cooker brings together all of the flavors, and this unique recipe has some great ones from the saffron to the nutmeg, the cardamom to the turmeric, and of course some good old onions and tomatoes. I think a key ingredient in this dish is cinnamon, which is especially fitting for a December holiday dinner. In a prior post I mentioned that I like to take some risks on Thanksgiving and break the norms a bit. If you aren't in the mood for turkey then write your own Thanksgiving manual this year and try some lamb instead!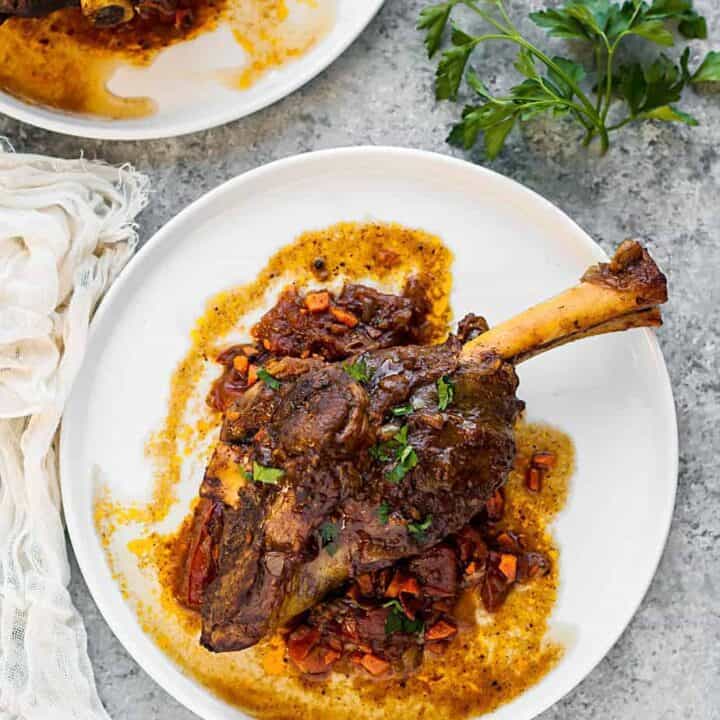 Easy Slow Cooked Lamb Shank Recipe
Ingredients
2

Lamb Shanks

1

medium onion

,

chopped

2

whole tomatoes

,

chopped

1

tablespoon

tomato paste

1

cinnamon stick

½

teaspoon

nutmeg powder

½

teaspoon

ground cardamom

½

teaspoon

black pepper

½

teaspoon

ground turmeric

¾

cup

beef broth

¾

cup

red wine

⅓

teaspoon

saffron

2

tablespoons

vegetable oil

Salt/Pepper to taste

teaspoon

optional : ½ dried rose flowers
Instructions
Heat 1 tablespoon vegetable oil in a medium skillet pan and cook the onion until fragrant. Transfer to the slow cooker.

Heat 1 tablespoon vegetable oil in a medium skillet pan and sear the lamb on all sides for about 5 minutes (until nicely browned on all sides). Transfer to the slow cooker.

Place tomato, tomato paste, cinnamon stick, nutmeg powder, cardamom, black pepper, ground turmeric, beef broth, saffron and (optional) dried flower into the slow cooker

Stir together until the meat well coated and cook for 7-9 hours in low heat.

Add salt/pepper to taste