Slow Cooker Spiced Nuts recipe. Great for holiday snacks or gifts.
My slow cooker spiced nuts recipe makes the perfect holiday snack. About two hours in my Crock-Pot® and these mixed nuts were ready to eat after a big meal or snack on throughout the day. I chose mixed nuts for this recipe, as I'm a big fan of all types of nuts. Tomorrow I'm going to make two more batches, one with only cashews and another with just almonds. The nuts can be stored up to 5 days in an airtight jar but around my house they usually last less than a day.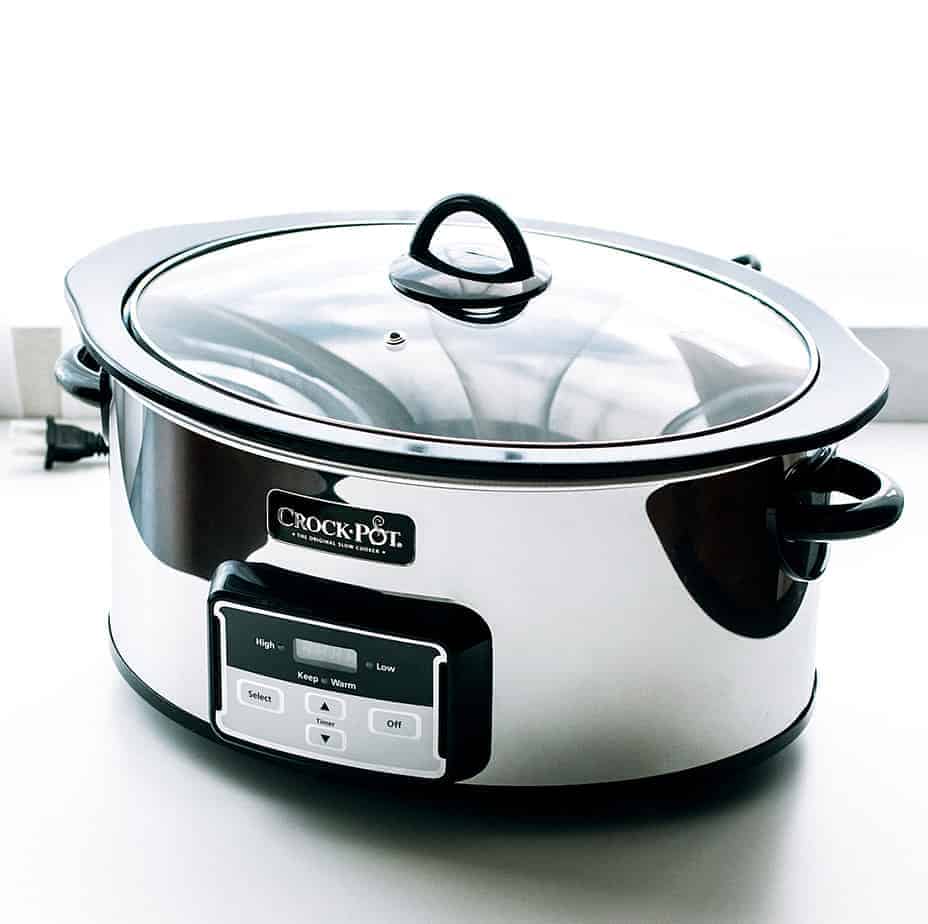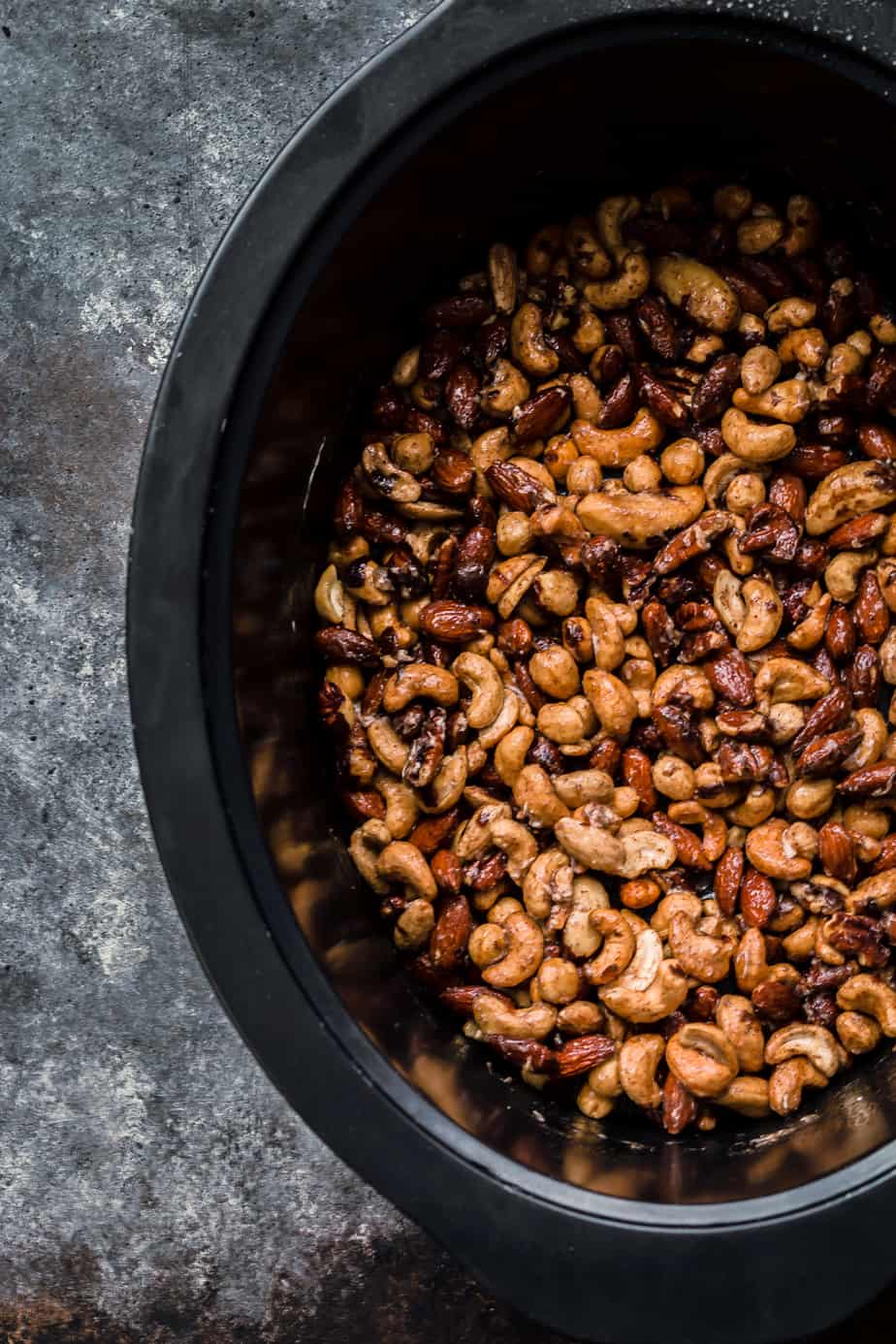 I have always loved candied walnuts and candied pecans, but with many recipes after eating a handful you've already surpassed your sugar intake for the day. This spiced nuts recipe serves as a great alternative as it probably has one quarter of the sugar. Similar to other Crock-Pot® recipes however the taste is there isn't a huge layer of coated sugar. True to other slow cooker recipes the taste cooks in better than other methods of cooking, so you can opt for healthier options of less quantities of salts, sugars, etc. and still pack in the right amount of flavor. Nuts are a great way to enjoy a healthy snack that is actually linked to lower cholesterol. With protein, fiber and the right kind of unsaturated fats there are few dessert or noshing items that are healthier.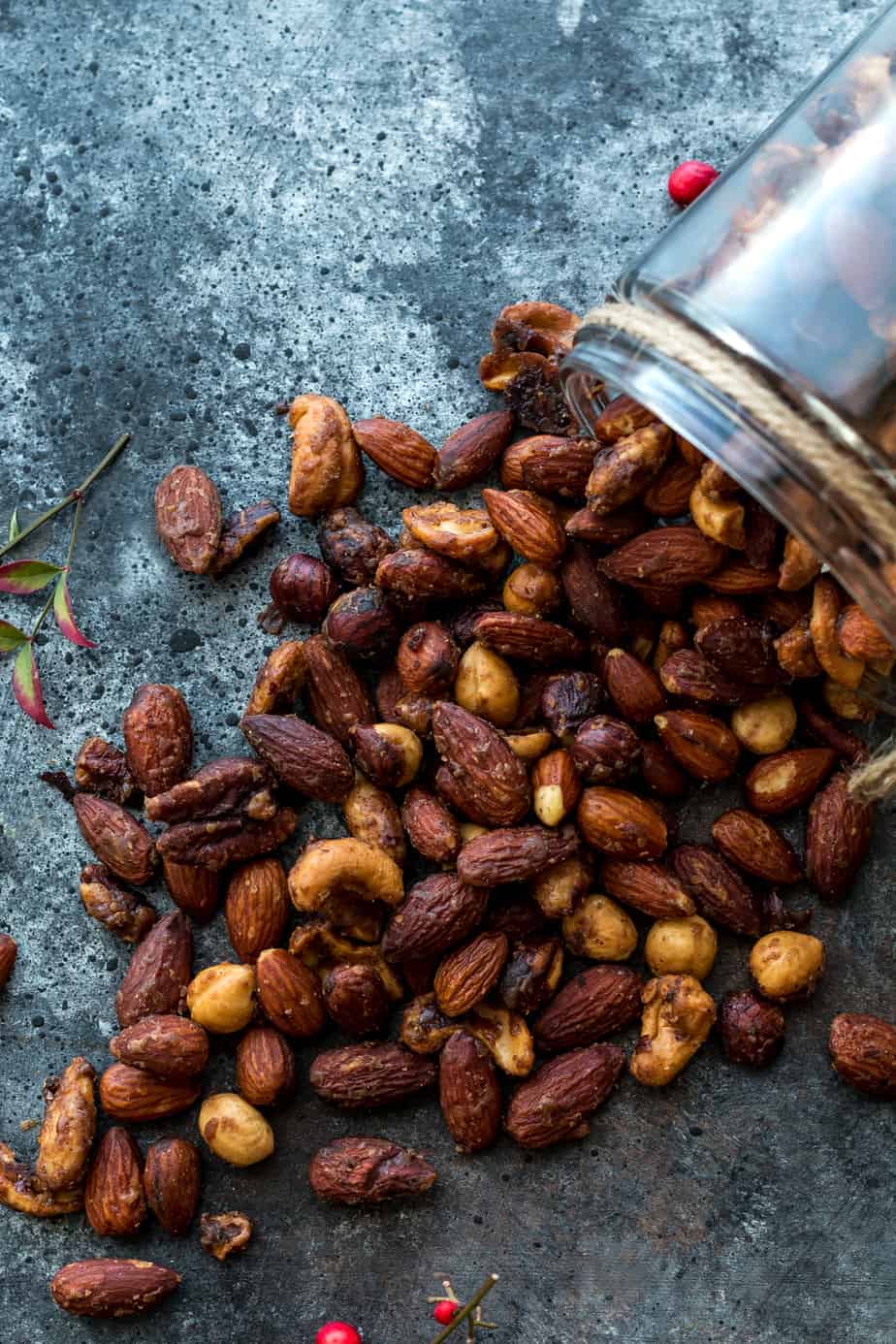 Snacks around Christmas and New Years are key as there's always family around, and having a few bowls out makes everyone feel more welcome. Also, my family is big into college football and watching all of the bowls so it goes without saying that there's a lot of food and drinks consumed during game-days. By using a Crock-Pot® I can just spend a few minutes putting it all together and then spend time with the family or catching some of the game. Will Alabama repeat as BCS champions this year? I'm not sure, but what I do know is that I'll be having some good eats while watching the game!
My Crock-Pot® slow cooker allows me to cook on a high or low setting, My Crock- Pot® slow cooker has a timer that automatically switches over to "Keep Warm" in case I forget to turn it off. Slow Cooker with Stovetop-Safe Cooking Pot, which acts like a jack of all trades as I use it to brown, sear and sauté ingredients directly on the stovetop before placing it into the Crock-Pot® slow cooker. So there's less mess and less cleaning time! I seared the chicken using the same pot for a crispy outside and juicy flavor inside. The pot features DuraCeramic™ nonstick coating to prevent food from sticking. It's PTFE and PFOA free, which is extremely important to me. It's also easy to clean!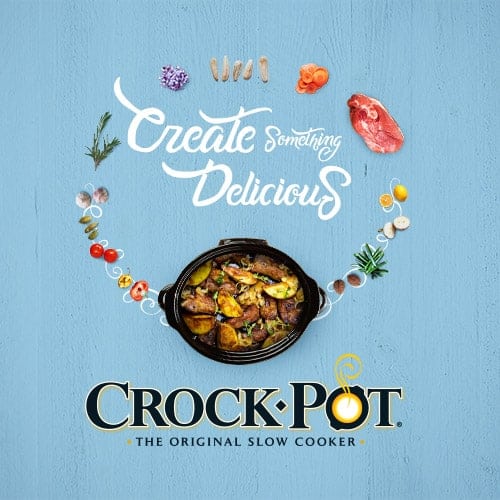 This post is sponsored by Crock-Pot® Slow Cooker and Mirum Agency. The opinions stated are my own. Thank you for supporting the brands that keep Posh Journal cooking. Hope you'll enjoy this Crock-Pot® Slow Cooker Spiced Nuts Recipe
Ingredients
4

cups

mixed nuts (such as cashew, pecan)

roasted, unsweetened, unsalted

1

teaspoon

cumin

ground

1

teaspoon

all spice

ground (I used All Spice from Simply Organics)

1

teaspoon

kosher salt

add more according to your liking

1 ¼

teaspoons

cayenne pepper

add more according to your liking

2

teaspoons

cinnamon

ground

¼

cup

pure maple syrup

3

tablespoons

butter

unsalted, melted
Instructions
Spray the bottom of the crock pot with cooking spray


In a mixing bowl, whisk together all the ingredients above

Spread the mixed nuts evenly on the bottom of the crock pot

Cook on high heat for about 1 hour

Turn the heat to low, keep stirring every 20 minutes, until the nuts are glazed for about 1 hour

Turn the heat off, uncovered and let the nuts harden

Serve immediately or store in an airtight jars for up to 5 days
Notes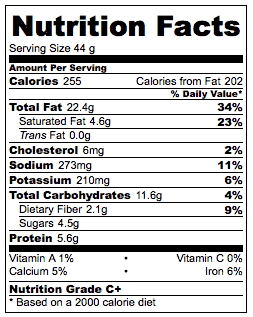 Nutrition
Nutrition Facts
Slow Cooker Spiced Nuts Recipe
Amount Per Serving
Calories 255
* Percent Daily Values are based on a 2000 calorie diet.